26 Italian Gifts For Food Lovers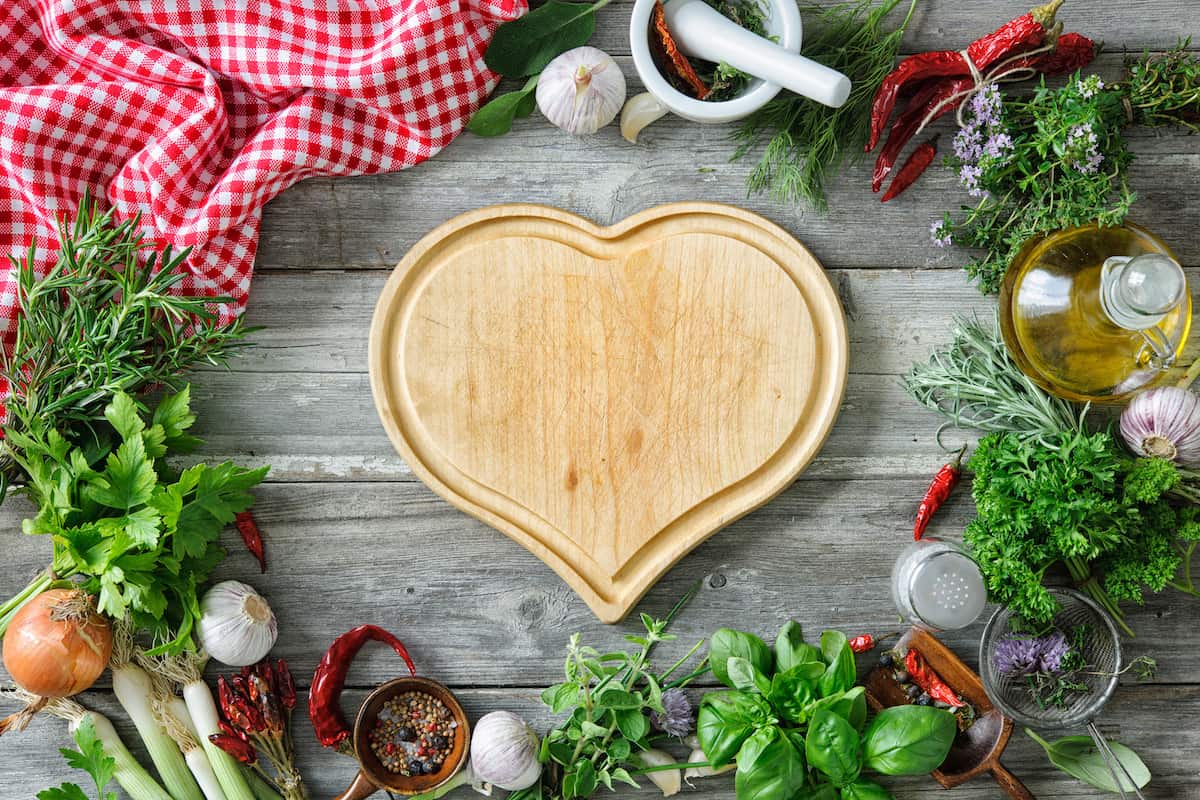 We curated this list of some of our favorite Italian gifts for food lovers.
Whether it's for a holiday gift or special occasion, we are sure these Italian specialty items will please family, friends, or co-workers.
Do you know someone who just returned from Italy and raved about the food?
Someone who is yearning to visit Italy?
Someone who has never been to Italy but has gourmet tastes and is passionate about Italian foods and home products?
We've broken down the list into several categories, but all of the products will allow you to bring the taste, style, and flavor of the Italian lifestyle to the home of your gift recipient. None of the gifts are more than $100 and most are much less. They also offer ample opportunities to take advantage of free shipping.
You might even find something irresistible for yourself!
---
This post may contain affiliate links. This means that I may receive compensation if you click a link, at no additional cost to you. For more information, please read my privacy and disclosure policies at the end of this page.
---
Italian Gifts for Food Lovers Who Are Home Cooks
---
Moka Express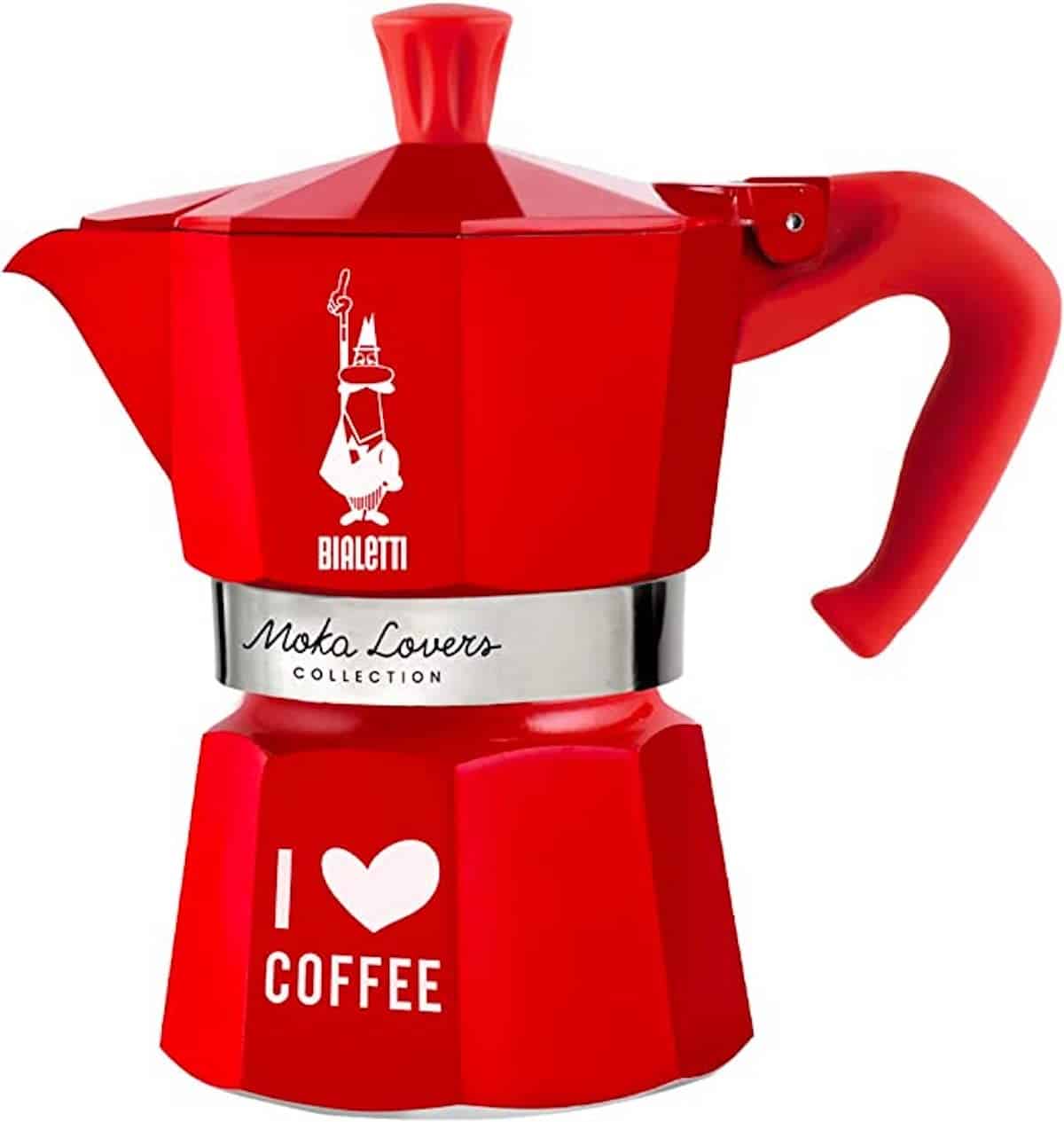 The Bialetti stovetop espresso maker makes real Italian coffee that will awake your senses each morning.
It's been a standard in Italian homes for generations and you've probably seen one on the stove in every Italian movie that has a kitchen scene.
This 3-cup version cups in red, black, pink and the classic aluminum.
---
Zulay Milk Frother
This hand-held, battery-powered milk frother is a great companion to a Moka pot and it can also be used to make a deliciously foamy hot chocolate.
It's easy to clean and store and comes with its own pitcher and a set of stencils that add a professional and elegant finishing touch to your warm beverages.
---
DeLonghi Double Walled Espresso Cups
We love the eye-catching shape and style of these DeLonghi espresso cups that are sold in pairs.
They are insulated, double-walled and made of clear glass that keeps your espresso warm. They match any type of dinnerware and are dishwasher-safe.
---
Bormioli Rocco Water Bottle/Pitcher
In operation since 1825, this Italian company is one of the leading suppliers of tableware and glassware around the world.
This classic, heavy-duty Bermioli Rocco Officina decorative water bottle/pitcher is eco-friendly and robust enough for everyday use.
In addition to the glass bottle, the gasket, cap and metal clamp are all designed and made in Italy. It can hold up to 37 ounces of water, juices or infused teas and transfers liquids effortlessly from the refrigerator to the glass on your table. A more contemporary version of the bottle is also available in blue glass.
---
Alessi Cheese Grater
This Alejandro Ruiz cheese grater by Alessi is as stylish as it is functional. It even ranks a place in the collection of the Museum of Modern Art (MOMA).
When you grate a hunk, the cheese shreds right into the base which can be poured out or used for serving.
A classic since 1994, it is available with a choice of a blue or red resin base. It's a great little gift for the cook who has everything.
---
Italian Mezzaluna Chopper
The literal Italian translation of mezzaluna is "half-moon," from which the name of this unusually shaped chopping implement is derived.
The kitchen tool is traditionally used for finely chopping herbs and vegetables (often for soup) without the messy cleanup of a food processor. It's also a nice alternative to a chef's knife for a chopped salad.
This Tredoni Mezzalona is made in Italy of durable stainless steal. It is easy to handle, long-lasting, and comes with a plastic safety pouch for storage.
---
Professional Sparkling Wine Stopper for Prosecco
Whether your sparkling wine tastes run to Italian Prosecco, French Champagne or Spanish Cava, this professional Kloveo stainless steel stopper will preserve the bubbles longer than most. It is patented by Italian inventor Walter Fortunato (WAF).
It's made in Italy and this is how it works: As pressure builds inside the bottle, the plastic nipple expands outward, creating a 'bubble-tight' seal. It is leak-proof and fits all standard neck bottles.
---
Guzzini Serving Bowl
Guzzini has been designing Italian kitchen and homeware for more than a century. The Le Murrine bowl was created by Pio and Tito Toso as an homage of the rich Venetian art of glassmaking.
Made of a dishwasher-safe acrylic, it can be used for serving but is pretty enough to place on a coffee table to add a pop of color to your room. It comes in two sizes and several different color combinations.
---
Marcella Hazan's Essentials of Classic Italian Cooking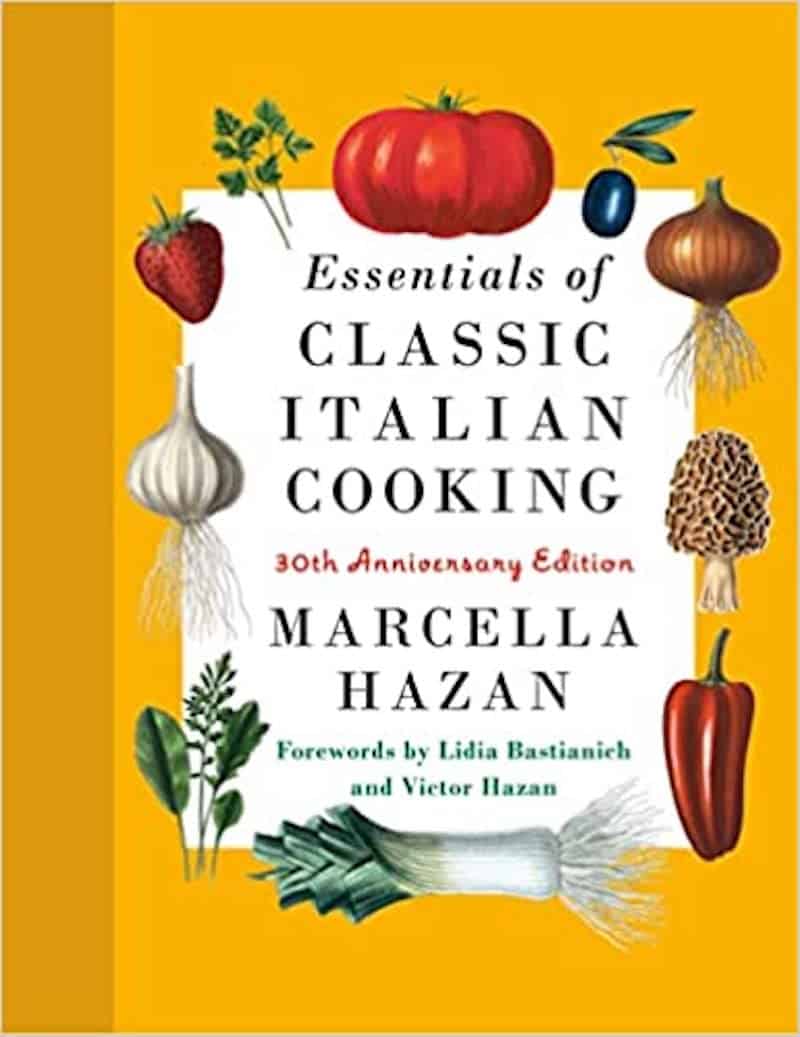 Both Saveur and Bon Appetit named the just-released 30th anniversary edition of Essentials of Classic Italian Cooking by Marcella Hazan the best Italian cookbook of the year. It incorporates and updates the contents of Hazan's two prior books, The Classic Italian Cook Book and More Classic Italian Cooking.
The book is filled with 500 regional recipes with easy-to-follow directions. It also offers advice on technique, the craft of cooking, and time-honed wisdom that will be treasured by home cooks of every level.
Many consider it the Bible of Italian cooking and have dubbed Hazan, who was born in Emilia Romagna (the food capital of Italy) its godmother. You'll want to keep a hardcover copy both as a reference book and also for inspiration. It's the perfect gift for anyone who loves Italian cuisine.
---
Vietri Rufolo Gold Collection Italian Serveware
Started by three women, Vietri is the largest importer of handcrafted Italian tableware and home products. The Rufolo Glass Collection adds a lustrous, glamorous look to any dinner or cocktail table.
The glass serving bowl (shown at right) is hand-blown and has a 16" diameter. Mix and match, and check out the entire collection.
---
All-Clad Stainless Pasta Ladle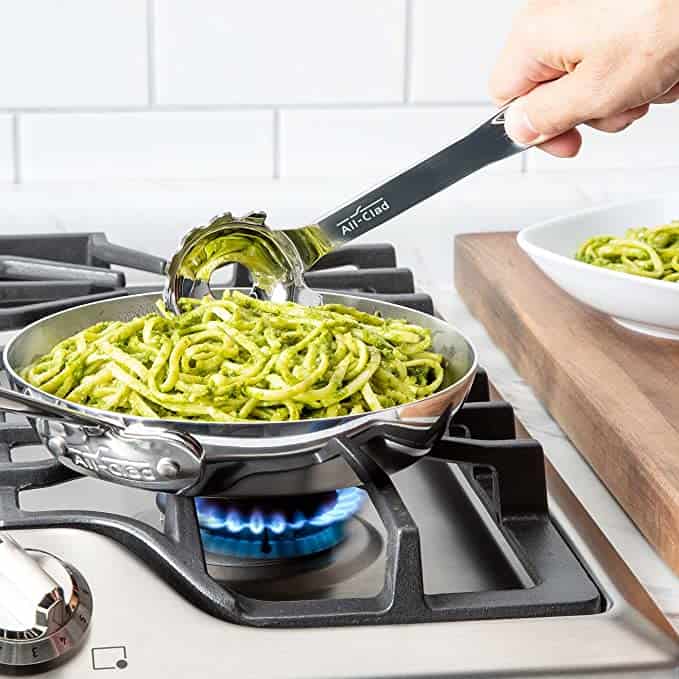 This pasta fork is one of my favorite (and most used) kitchen accessories.
It's extra long, dishwasher safe, highly-polished and looks like new after many years of use. The prongs grip pastas of all shapes and sizes. Like other All Clad products, it carries a lifetime warranty.
---
Red and White Gingham Kitchen Towels
These red and white checkerboard napkins bring a bit of "red sauce" Italy into your kitchen. You may reminisce about a trip to Rome years ago or a more recent visit to a Little Italy in the U.S.
The set of six absorbent towels are 20 x 30 inches, and made of 100% cotton. Although not made in Italy, they look Italian.
---
Set of White Pasta Bowls
Italians generally use a shallow bowl (called a piatto fondo) rather than a plate when serving pasta. We prefer white ones because they show off the food and complement any type of pesto or sauce.
Although not made in Italy, we like this set of six Getstar Pasta Bowls because they have a nice design, are dishwasher safe and can be used in the microwave. We also like that they are stackable so they don't take up too much space in the cupboard.
If you prefer bowls that are made in Italy, a nice alternative is the Bormiolo Rocco pasta bowls that have a unique and eye-catching shape.
---
Italian Gifts for Food Lovers With a Sweet Tooth
---
Baci Chocolates
There are few warmer universal expressions of love than sending someone a big kiss!
The first Baci kisses were sparked by a love affair between the company's founders, Luisa Spagnoli and Giovanni Buitoni, who passed secret notes to each other at work.
This holiday tin of Perugina Baci kisses holds 24 individually, foil-wrapped hazelnuts covered in a yummy red chocolate coating. The candy is made with 100% sustainably sourced cocoa and is gluten free.
---
Sinful Venchi Cocoa Powder
Turin (Piemonte) is considered one of Italy's chocolate capitals; it is also the birthplace of Venchi chocolates that date back more than 140 years.
This gourmet cocoa powder makes a thick, rich hot chocolate drink. It comes in a keepsake tin that you'll want to use over and over again. Made in Italy, it's vegan and gluten free.
---
Giant Bottle of Nutella
This bottle contains 2.2 pounds of mouth-watering Nutella Hazelnut spread.
If there are children in the house, they'll love this creamy spread on toast for breakfast, just like kids of all ages do in Italy.
This iconic spread is irresistible on top of gelato, ice cream and other desserts. Bakers will find a 1001 recipes for its use in cakes, cookies and pastries.
---
Limoncello Panettone
Panettone is a rich Italian dome-shaped sweet bread with bits of candied fruit inside. It's a staple of the holiday season but if there is any left over, it makes wonderful French toast.
This elegantly wrapped 1.1 pound Panettone Tommaso Muzzi, is made with limoncello, a twist on the classic.
---
Fabbri Amarena Cherries
Made from a traditional recipe handed down over generations, these wild cherries of Bologna (Emilia Romagna) are bottled in a heavy syrup. They make a perfect topping for yogurt or desserts.
The two-pack, imported from Italy, comes in the brand's iconic navy and white ceramic jars. They also can add a lovely touch as garnish for a cocktail.
---
Matilde Vicenzi Venezia Shortbread Cookies
The family-run Matilde Vicenzi company has been in the pastry business since 1905.
This attractive 32-ounce tin is filled with an assortment of creamy filled pastries and crispy cookies that pair perfectly with coffee or tea. This one is decorated with scenes of Venice but you can also choose ones with motifs highlighting other destinations in Italy, including Verona, Rome, Sicily, Florence and Puglia.
---
READ MORE
The Best Italian Chocolates Online: How To Buy and Find Them
---
Italian Gifts for Gourmet Food Lovers
---
Lavazza Qualita Oro Espresso
Established in 1895 in Turin, Italy, this venerable coffee company has been own by the same family for four generations.
We've tasted a number of espresso brands and this blend of six varieties of Arabica beans is one of our favorites. It can be used in an espresso machine or Moka pot, or in a standard coffee machine with a fine filter. It comes in a package of six, which should last for some time.
---
Antico Pastificio Morelli Picci Pasta
The family-run Morelli Pasta Factory was founded in Tuscany in 1960. The company's pasta includes a wheat germ ingredient that gives it a unique flavor and delicious taste.
Pici pasta is a very thick pasta, almost a fat spaghetti. The nests of pasta are delicious with a touch of high-quality olive oil but also pair well with mushroom, tomato and meat sauces.
---
Mortadella PGI
Under European law, Mortadella di Bologna (PGI) has a protected geographical indication. It can only be called "mortadella" if it is produced in Bologna, in other areas of Emilia Romagna, or in neighboring regions in Italy.
This large, cylindrical, pink cured sausage made from crushed pork and spices is distinctively different than, although the forebearer of, what Americans call bologna. It is healthy, low fat, and easily digestible—great on sandwiches or sliced thinly with an aperitivo.
---
Balsamic Vinegar of Modena
Although a bit of a splurge, even when used sparingly, this vinegar will enhance the flavor of almost any dish.
Only two balsamic vinegar products are recognized by the European Union for their exceptional quality, adherence to traditional production methods and defined geographic origins: Balsamic Vinegar of Modena PGI (Protected Geographical Indication) and the top-of-the-line Traditional Balsamic Vinegar of Modena Protected Designation of Origin (PDO).
Acetaia Gambigliani Zoccoli is a small producer of PDO vinegar that ships directly from Italy.
---
PDO Parmigiano Reggiano Cheese
The PDO (Protected Designation of Origin) trademark from the European Union attests to the quality of authentic Italian food products.
Aged for 48 months, this Parmigiano Reggiano DOP is shipped directly from Italy. Perhaps, the most popular and well-known of Italian cheeses, this semi-fat cheese is extremely versatile.
It is a popular snack and is used in many of the traditional pasta recipes from the Emilia Romagna region (including tortellini); grated over pasta, and in lasagna, meatballs and meatloaves.
---
Frescobaldi Laudemio Olive Oil (EVOO)
The color, taste, and aroma of olive oils vary by region, as well as by harvesting and production methods. Iconic winemaker Frescobaldi, a 30-generation family business in Tuscany has created one of the most coveted olive oils on the market, Laudemio Extra Virgin Olive Oil (EVOO).
This dark green olive oil has hints of artichoke, arugula, and cut grass. It is packaged in an easy-to-drizzle, attractive glass bottle (and box) that looks like it might hold perfume, making it especially gift-worthy for food enthusiasts.
We use it as a finishing oil on fish, meats, and poultry, as a condiment for salads without any vinegar.
---
Urbani White Truffle and Porcini Sauce
A six-generation family company, Urbani Truffles is one of the world's best-known distributors of Italian truffles. We are passionate about white truffles but generally can't afford them in the states so wait for our trips to Italy. (A 1-ounce fresh white truffle is currently selling for $239 on Amazon). But Urbani also produces canned and bottled truffle-based sauces, oils, salts, and other made in Italy products.
A next-best thing in our kitchen is the white truffle and porcini sauce that comes in a small 6.4 can. The sauce combines the pungent aromas and creamy taste of white truffles and porcini mushrooms.
It's great served over pasta, scrambled eggs or risotto and makes for a quick but elegant meal.
---
Cervia Salt
Cervia Salt is an artisanal sea salt produced using traditional methods, made in the small town from which it takes its name in the Emilia Romagna region.
Known for its sweetness, purity, and absence of bitter minerality compared to other sea salts, this ingredient is used as a natural preservative in some of the region's most iconic food products, including Parmigiano Reggiano cheese and Prosciutto di Parma ham.
We use this medium-coarse salt—variously nicknamed "white gold" and "salt of the Popes"—judiciously for cooking and also for seasoning at the table.
---
READ MORE
---
SAVE TO PINTEREST!!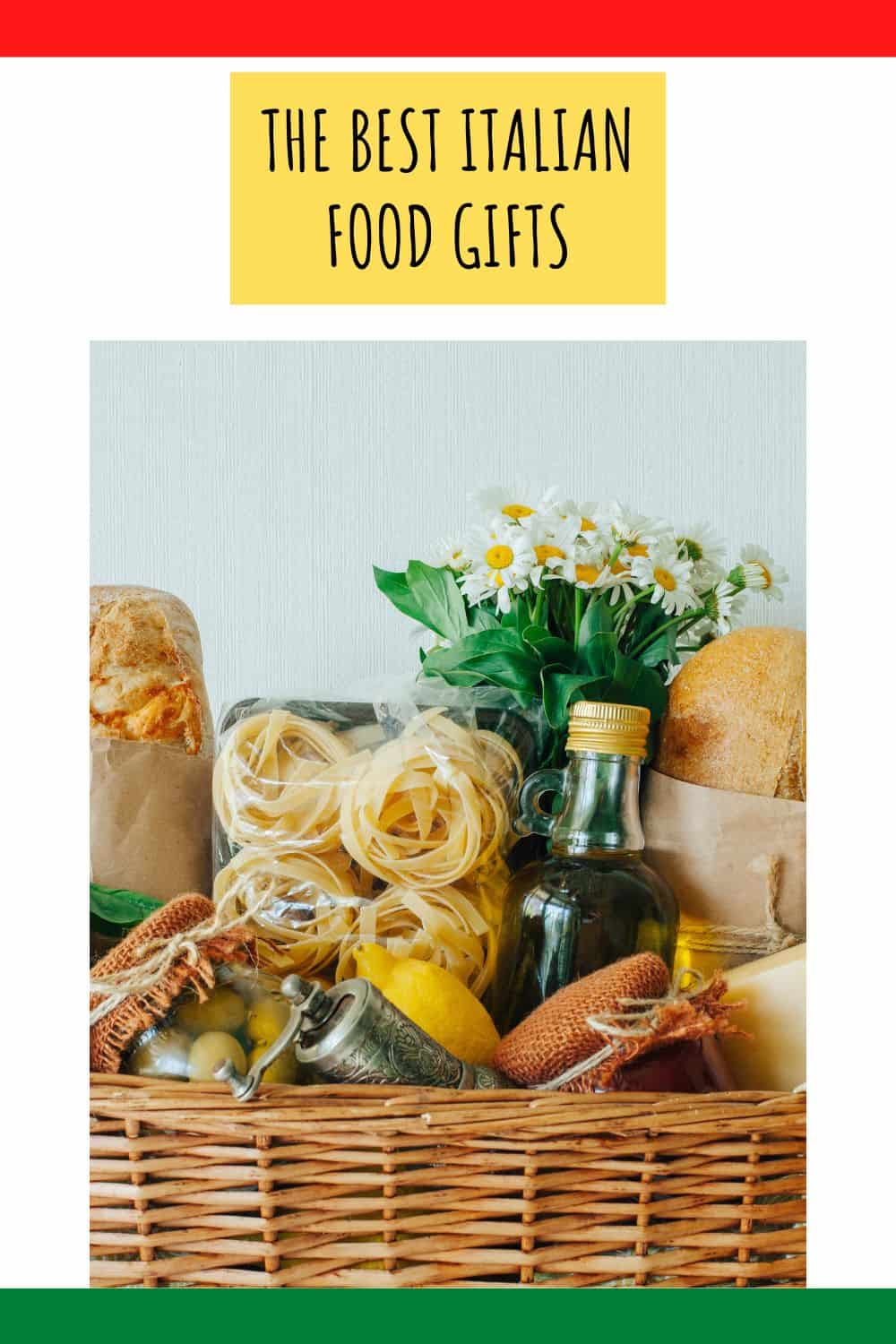 ---