The Paris Daughter: A New Novel By Kristin Harmel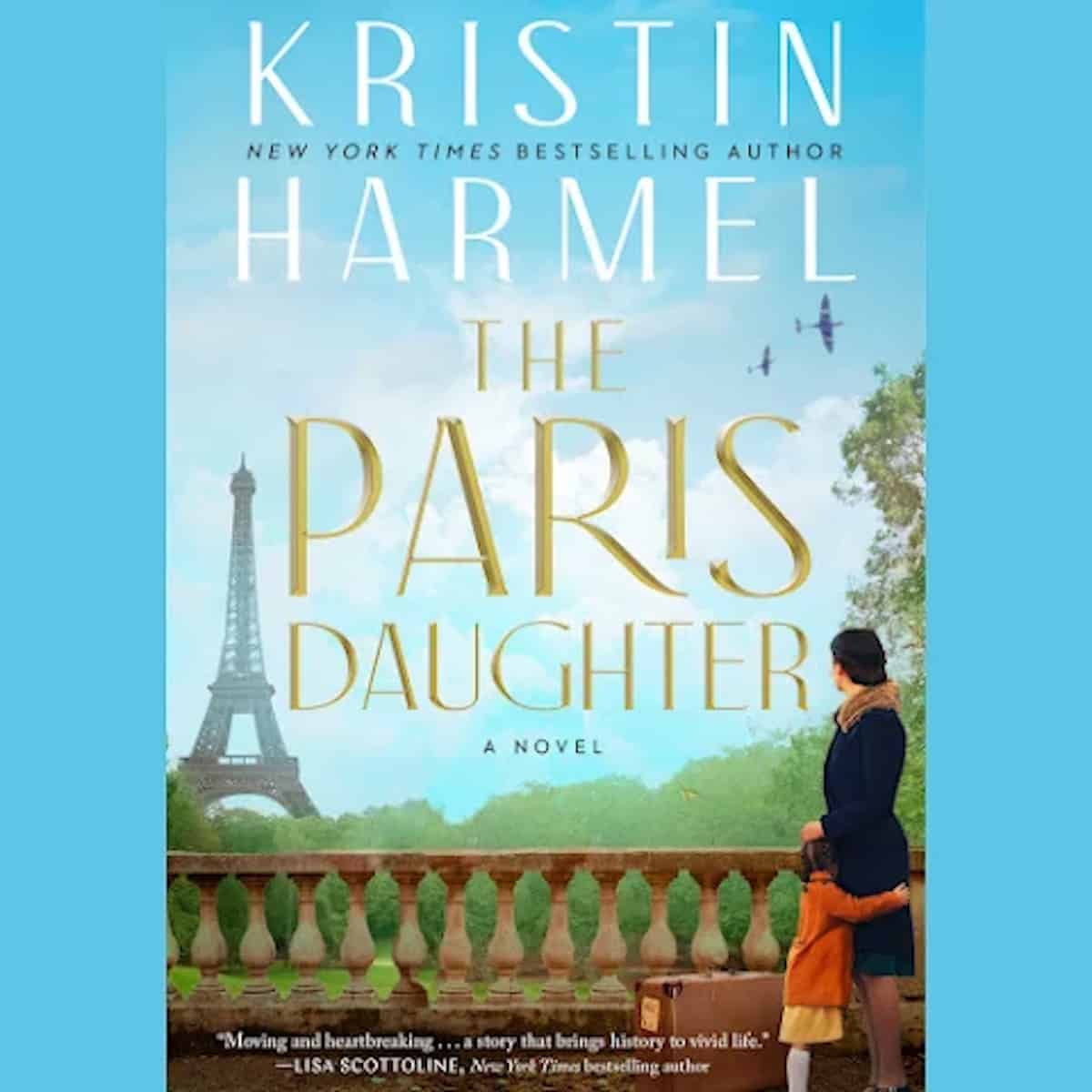 Set in Paris during World War II, The Paris Daughter is the new historical novel by New York Times best-selling author Kristin Harmel (Gallery Books, 2023).
Beautifully written, the book transports the reader to another time and place that should not be forgotten.
The women
Steeped in research and real-life events, the author weaves together the fictional stories of three young mothers whose lives and that of their families are uprooted and changed forever by the war and the Nazi occupation of France.
Elise LeClair is a talented sculptor and wife of an almost-famous artist who is forced to sublimate her own ambitions to those of her husband. When her husband becomes involved with the French communist party (as did the real artist, Pablo Picasso), he places his young family at risk.
Juliette Foulon is the happily married wife and partner of the owner of a small bookstore that caters to the community of Americans and other expats living in Paris.
Elise and Juliette meet in the Bois du Boulogne shortly before the onset of the war in 1939 and form a close bond. We are also introduced to Ruth Levy, a Jewish mother, who frequents the bookshop with her children.
The war
A cloud of doom hangs over Paris and the lives of these women as German and Allied bombing begins in Europe.
Living under curfews with constant threats of danger, as a Jew, Ruth Levy is especially worried about the fate of her children. She decides to have Suzanne and George taken to an orphanage run by a French/Jewish humanitarian group to offer them some safety.
After her husband's death, Elise makes the heart wrenching decision to leave her young daughter, Mathilde, with her friends, the Foulons, who have three young children of their own. She knows the child will be safer with them because of her husband's political involvement.
Elise moves to Aurignon in southern France under an assumed identity, hoping that she will be able to reconnect with her daughter after the war. In hiding, she begins working with other children who are separated from their own families.
When Elise finally returns to Paris years later, she finds that everything that was familiar, including the bookstore, has been destroyed. All of this, collateral damage due to the bombing of a Renault factory in nearby Boulogne-Billancourt.
Tragically, she learns that her only child did not survive. Alone and penniless, she begins selling her wood carvings to an art dealer to eke out a meager living for survival.
Juliette lost her sons and husband when the bookstore was bombed and moves to New York. She remarries, replicates her French bookshop on the east side of Manhattan, but has a tenuous grip on reality. She is embittered and angry at her daughter Lucie, and spends much of her day in the solitude of the shop speaking to her dead husband and children.
She's angry at Lucie who is trying to find herself and become independent. This creates conflicts with Juliette, who is stuck in the past and doesn't want her surviving daughter to grow up.
Juliette also develops a grudge against Elise, the woman who was her best friend. She blames her for abandoning Mathilde.
Years later in New York
After imprisonment and near-death in a concentration camp during the throes of the Holocaust, Ruth Levy miraculously survives the war and reunites with her children.
She makes a new life for her family in New York, and encourages Elise to join her there and suggests she contact Juliette to help make sense of the last days of her daughter's life.
Elise scrimps and saves to come to New York on the SS United States.
Now, eighteen years later, the reader is given a glimpse of the profound impact that the trauma of war has had on each of these women.
The story takes some unexpected and gripping turns from there that keep the reader glued to the end.
Harmel is a wonderful storyteller who brings history alive so we don't forget.
In the epilogue, the author reminds readers that "sixty thousand civilians lost their lives to Allied bombs falling from the clouds." reminiscent of present day life in Ukraine,
The Paris Daughter is a powerful story of friendship and motherhood, the impact of loss, and the inhumanity of war. Highly recommend!
---
This post may contain affiliate links. This means that I may receive compensation if you click a link, at no additional cost to you. For more information, please read my privacy and disclosure policies at the end of this page.
---
The Paris Daughter by Kristin Harmel is available for pre-order on Amazon.
---
Save to Pinterest!!

---
Also on More Time To Travel: