Off-Season Travel: Is there really such a thing?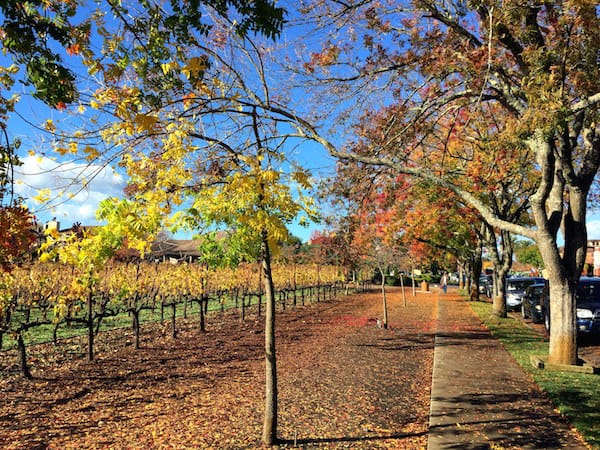 In this collaborative post, six fellow boomer travel bloggers join me in expounding upon the special joys of off-season travel.
The notion of visiting destinations "off-season" is appealing to many over-50 travelers. No longer bound by rigid school and work schedules, these travelers can take advantage of all the benefits of the slow season.
In this post, six fellow boomer travel bloggers join me to share their experiences and thoughts about off-season travel in the U.S. and abroad:
---
Aix en Provence
Anne Woodyard, Music and Markets Blog
We're often asked when is the best time to visit Aix en Provence. Our reply? "ANY time!" This elegant "Paris of the South" is truly a delight in any season, but if you prefer less-crowded lanes, more room to browse in the market squares, and lower travel costs, then winter is the time for you. It may even be sunny enough to sip an aperitif on a terrace, watching the world go by on Cours Mirabeau, but if not there are lots of cozy indoor spots for a drink or a meal. We have our winter favorites as well as our warmer-weather favorites. We're heading back next month – who knows, maybe we'll get to see a dusting of snow again!
Read more about visiting Aix en Provence in winter.
---
Orvieto
Nat and Tim Harris, A Cook Not Mad
We've been to Italy several times but always during the hottest months of the summer when we were fighting our way through crowds to see the Vatican and Siena's Duomo. Even small towns were filled to the brim with people. This year we decided to head over in winter; what a difference a season makes. We found ourselves alone spending an hour in Orvieto's Cathedral and even wandered the streets of hill towns without seeing another person. Italy in winter is where it's at, no crowds, lower flight costs and the food is always amazing.
Read more about visiting Italy in winter.
---
Prague
Betsy Wuebker, Passing Thru
There are the usual reasons to visit Prague in winter: lack of crowded tourist venues, ease and flexibility of accommodations, restaurant reservations not as necessary. But we believe Prague in winter is a fine thing to do if you really want to know the city. The vibe may well be similar in summer, but we're betting not. And then there's the milky quality of Prague's winter light, Vermeer-like. You're transported back in time to the milieu of Kafka and Dvorak. Perhaps you'll layer in Kundera's Unbearable Lightness of Being, the teachings of Jan Hus or the legend of Wenceslas. Prague in winter is moody and indistinct, open and closed, its walls thick to ward off the cold, and warm and welcoming inside.
Read more about visiting Prague in winter.
---
Santa Fe
Billie Frank, Santa Fe Travelers
I don't think Santa Fe has an "off season." Every season has unique things to offer. The official "season" is from around Memorial Day through mid-October, and then again over the Christmas holidays but my favorite time is early May. The chance for snow is just about zero and if it does snow, it melts by mid-morning. Daytime temperatures tend to be in the 70s during the day, but dip into the 40s and 50s at night. Things are in bloom and it's just about perfect. Santa Fe's high desert landscapes have inspired artists for over a century. The City Different offers world-class galleries, museums and great shopping in independent boutiques. It's a great walking city and for those that enjoy the great outdoors, there's hiking, skiing, rafting and even hot air ballooning. Diverse dining options include traditional Northern New Mexican and world cuisine as well as farm to table fusion. We live here because we love it four seasons of the year.
Read more about Santa Fe in spring.
---
La Barossa
Michele Legge, Legging It
Recently we faced the prospect of spending a bleak European winter on a motorbike. After much discussion we decided, instead, to settle in La Barossa, a beachside suburb of Chiclana just south of Cadiz in the South of Spain. It turned out to be a great choice because during the month we spent there, we had only a few days of rain. The majority of the time was spent enjoying the warm winters days averaging between 18-20c. Along the beach, there were lots of restaurants and tapas bars where we could drink and enjoy tapas watching the sun settle over the Atlantic Ocean. It was also close enough to explore the surrounding cities of Cadiz, Jerez, Conil, Vejer, Algeciras, Tarifa and Gibraltar by public transport. Overall, it was a great place to both chill and explore. It's quite amazing that La Barossa remains one of Spain's best kept secret winter destinations.
Read more about La Barossa in winter.
---
Meteora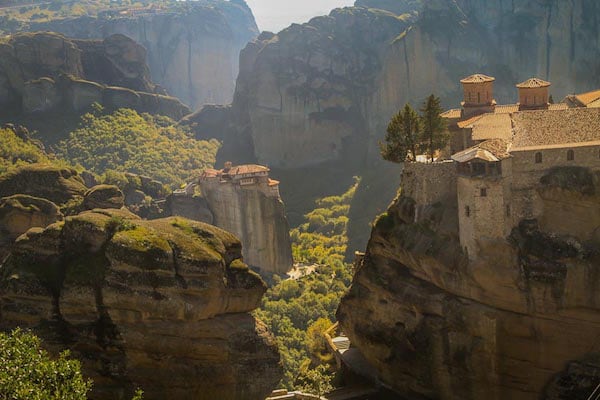 Noel Morata, Travel Photo Discovery
Meteora, Greece is such a spectacular place but really the best time to visit is in the shoulder season when the hordes of tourists are gone from the main town and the many scenic spots of the national park. When you want perfect landscape pictures and stunning vistas of the area without all the tourists, visiting during the off-season is a must. I was there in November and had most of the trails to myself, which was such a wonderful way to experience this truly amazing UNESCO World Heritage site.
See more of Noel's photography at NoelMorata.com
---
Napa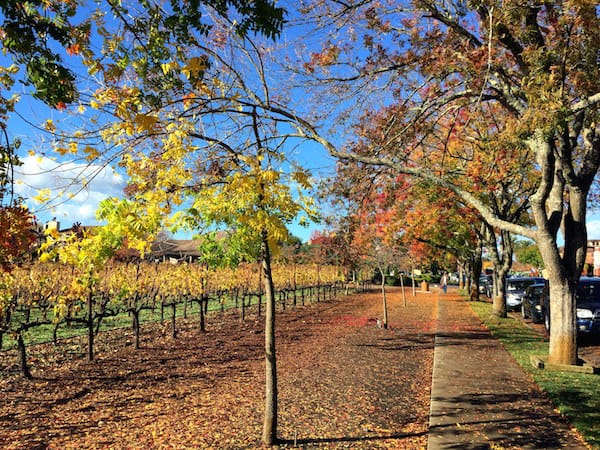 Irene S. Levine, More Time To Travel
We re-discovered the joys of off-season travel last month when we visited the Napa Valley during Cabernet Season, which lasts from November through April. The weather wasn't idyllic but it was far better than what we had left at home in New York.
The positives far outweighed any negatives: There were fewer tourists making our stay feel more authentic; there was less traffic on busy Route 29 making it easier to get around; and it was easier to make restaurant and hotel reservations. Another added benefit: There were off-season packages (many listed on the Visit Napa Valley website) that offered seasonal discounts on food, lodging, travel and attractions.
Read more about visiting Napa Valley in winter.
---
Off-season travel on the Web:
Provence without the Crowds (Wall Street Journal, February 6, 2015)
---
Have you visited a destination that had special charms during the off-season?