Italy in October: Where to Go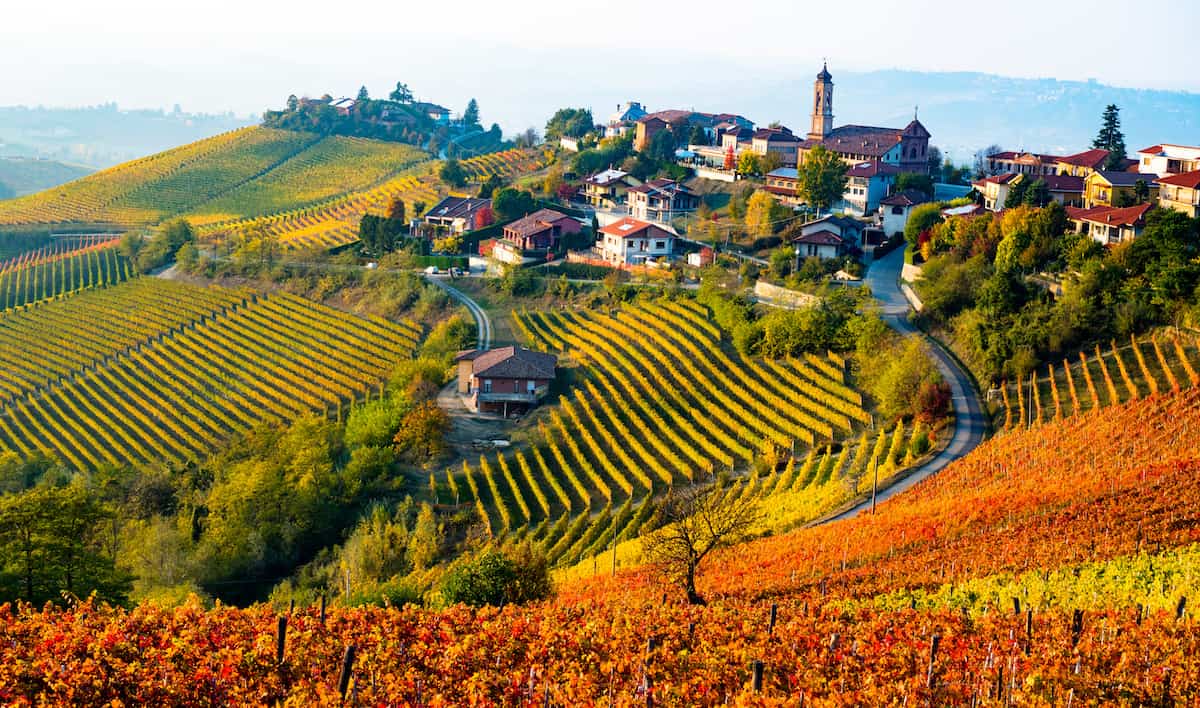 If you are considering a trip to Italy in October, rest assured it's one of the best times of year to visit.
Italy is consistently ranked among the world's most popular tourist destinations with its culinary, cultural, architectural, and historical charms. Understandably, it's never totally devoid of tourists.
But if you have a flexible schedule and can travel during one of the shoulder seasons, October can be an ideal time to go because the weather is still generally mild with sunny days and crisp evenings, and the hordes of summer tourists are (mostly) gone.
The lures of Italy in October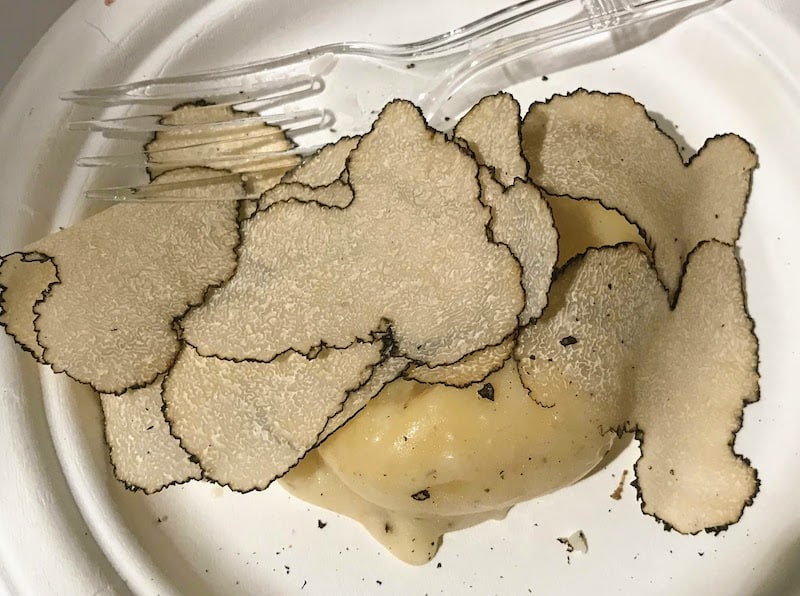 By October, the oppressive heat and humidity have diminished, making touring much more comfortable. And if you're heading south, the weather may still be warm enough to enjoy the beaches.
Fewer tourists mean shorter queues at popular attractions; greater ease in making reservations at popular restaurants, museums, historic sites, and entertainment venues; and lower prices for flights, auto rentals, and accommodations.
Food and wine lovers will delight in the bounty of mushrooms, truffles, and olives and the seasonal wine harvests and festivals that take place throughout the month.
Weather in Italy in October
Average temperatures in Italy in October range between 45°F and 75℉, varying widely by destination. The weather in the south is usually warmer than in the north.
While it may rain, there is less rain than in the spring and far less precipitation than in November through April (November is the rainiest month of the year).
Like the U.S., the weather varies considerably depending on which of Italy's 20 regions you visit. For example, in Milan (in the north), temperatures average between 50℉ and 66℉; in Bari (located in the south), they range from 61℉ and 71℉.
And like everywhere else, there are fluctuations from year to year. With global warming, Italy, too, has seen increases in average temperatures and more extreme weather conditions.
What to wear in Italy in October
Because the weather can vary, it's best to dress in layers. Having a cardigan or shawl is a good idea in case the weather gets chilly.
Men may be comfortable with a long-sleeved shirt and pants, and a cardigan or travel vest for extra warmth. Because it won't be too cold, there's no need to pack heavy overcoats or boots.
In case it is unseasonably warm, it's a good idea for women to bring a few lightweight tops and capri pants. We always take rain jackets and umbrellas wherever we go—just in case.
October holidays in Italy
There are three national holidays that fall in October: Feast Day of Saint Francis of Assisi, October 4; Columbus Day, October 12; and United Nations Day, October 24th.
On these days, offices and most stores are closed, so keep this in mind as you plan your visit.
Italy in October: Best places to go
Depending on your interests, no destination in Italy is really off-limits in October, although some have more special appeals than others. Here are some suggestions.
Piedmont in October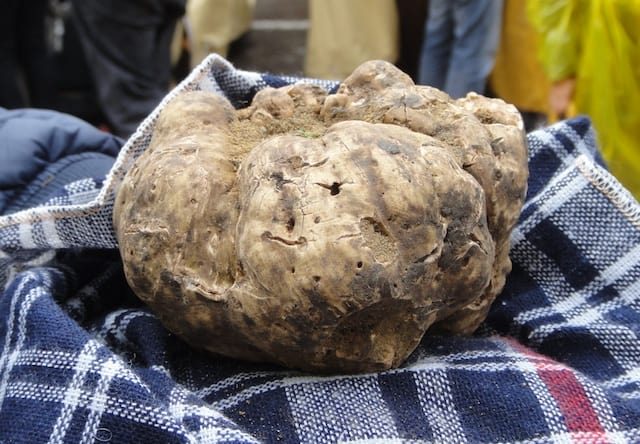 Piedmont is known for its International White Truffle Fair, held in the city of Alba every weekend in October. Here, visitors can learn about and taste this gastronomic delicacy. There are chefs' dinners, cooking classes, wine tastings, and folklore events.
It's a lovely time to take a stroll along the Po River, which runs through Torino (known as the country's chocolate capital), and soak in the city views from another perspective. And no visit to Turin is complete without a stop at the Royal Palace of Turin, which houses a magnificent collection of art and artifacts from the House of Savoy family. It's a great time to see the autumn foliage as well.
Piedmont offers truffle tastings and wine and chocolate events during the month of October. Although prices drop in November, you're more likely to hit rainy weather.
Sicily in October
Sicily in October is a good option for beach lovers. The water temperature may even be warm enough to swim and the risk of rain is relatively low.
One appealing option is Mondello Beach, a favorite of many locals. Liberty-style villas and an architecturally stunning bathing station (now housing a restaurant and bar) frame the water. Another seaside favorite is the beach at Cefalu.
The less crowded season is also a great time to explore the multicultural treasures of cities like Palermo, Taormina, and Siracusa. Established in Palermo in 2006, Le Vie dei Tesori is a unique cultural festival that transforms cities and small villages across Sicily into widespread museums with concerts, art exhibitions, and more. In October, visitors can participate in a series of events in Catania, Sciacca, Alcamo, Ragusa (the setting of Detective Montalbano), Scicli, and Noto.
Tuscany in October
Tuscany is filled with cultural treasures, including museums, churches, medieval architecture, and well-preserved small towns and villages. The countryside offers verdant landscapes filled with olive trees and vineyards with a tapestry of fall colors as their backdrop.
While large cities—like Florence, Siena, Lucca, and San Gimignano—are crowded with tourists in summer, the crowds thin out a bit in October with kids back in school, making it a perfect time to tour and visit museums.
Some of our favorite smaller towns to visit in Tuscany include San Gusme and Castellina in Chianti (both in the Chianti region), and the beach resorts of Forte dei Marmi and Viareggio, both on the coast of the Tyrrhenian Sea.
A number of food festivals are held in October throughout the region. Both the olive harvest that produces the region's extra virgin olive oil and the white truffle season (in San Miniato) begin. And vino novello, a young and fruity red wine begins to appear before its traditional release on Saint Martin Day in November.
Val d'Aosta in October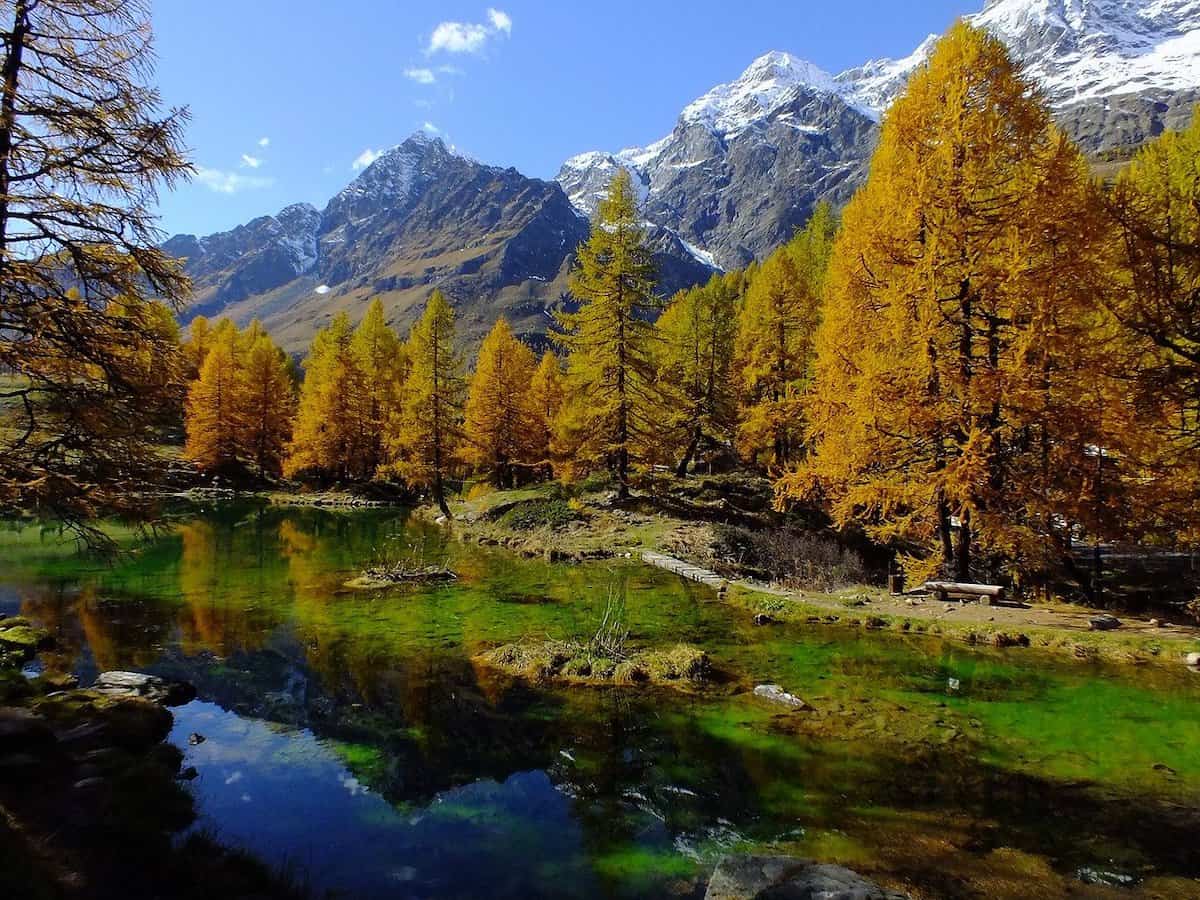 Val d'Aosta, Italy's smallest region, is a bit off the beaten track. This has left its quaint village more authentic and unspoiled by mass tourism.
Weather in the Aosta Valley can be glorious in October. The fresh mountain air lures hikers who soak in breathtaking mountain views of the valley with its fall foliage on display.
The region is known for its Alpine foods and wines, including more than 100 varieties of cheese, including the prized DOP Fontina.
Fall is the chestnut and mushroom (especially Porcini) season and also the time for the Vendemmia, the grape harvest. On the last Sunday in October, Chatilion, the region's "honey capital," hosts a festival dedicated to its delicious honey. In October, there are also apple festivals in the town centers at Antey and Gressan.
Umbria in October
Umbria is called the green heart of Italy; its hills are covered with more than seven million trees yielding five different types of olives. In October, the region boasts an average of five hours of sunshine each day.
While the month of October is low-season for tourists, one exception is the town of Assisi, when the country's largest religious procession, the Feast of St. Francis, takes place.
Each year, the EuroChocolate festival is held in Perugia (the region's capital and the birthplace of Perugina chocolate). The event brings chocolate art displays, sculpting, tastings, and street performances to the city. Held since 1933, it is one of the largest chocolate festivals in Europe.
White truffles are showcased at the autumn food festival that takes place at the end of October in the small medieval town of Gubbio (featured in the long-running Don Matteo TV series). The festival includes cooking events and meetings with starred chefs.
Puglia in October
Puglia, located at the heel of Italy's boot, has become one of Italy's most popular tourist destinations.
In October, the temperature is pretty mild. There is abundant sunshine most of the time, but there can be some rain. It's a nice time to visit some of the interesting towns and villages in the region, including Ostuni, Locorotondo, Trani, Martina Franca, Galatina, and Alberobello (home of the trulli).
Wine lovers can enjoy winery visits and tastings of some of the region's special wines (such as Rosato, the pink wine of Puglia) during low season, when producers have more time to spend with them.
Emilia Romagna in October
October is typically the driest month in Emilia Romagna, the region known for having some of the best foods in Italy.
The region is a foodie's paradise in the fall with food fairs and festivals. The Castel del Rio Chestnut PGI Fest is held every Sunday in the center of the village. At the beginning of October, the Mostra del Fungo e del Tartufo e Festa dell'Uva (the mushroom and truffle exhibition and grape festival) is held in the streets of the ancient village of Bobbio.
Music lovers flock to the cities of Parma and Buseto from mid-September to mid-October for the Verdi Festival, and motor enthusiasts can attend the second round of the ACI Racing Weekend in Imola.
No visit to Emilia Romagna would be complete without a stop in Bologna, the region's capital city. Although the Holy Day is on November 1, a host of weekend activities take place preceding it, both in the city and surrounding villages.
Every year, Tartufesta (the white truffle festival) is held between October and November in the Appennino Bolognese (the hilly area around Bologna) with a marketplace of local food products and guided tours in the villages.
Liguria in October
Wedged between the mountains and the sea, Liguria is known both for its agricultural products and seafood. Most tourists flock to the coastal towns of Portofino, Cinque Terre, and Sanremo; more than 200 small towns and villages are tucked into the mountains further inland.
While the weather is generally sunny in Liguria in October, it can get breezy with some rain towards the end of the month.
In the second half of the month, a Science Festival is held in Genoa with exhibitions, workshops, shows, and conferences geared to adults, children, and researchers. In October, the Castagneta and Polenta (chestnut and polenta) festival in Cogoleto showcases Ligurian food delicacies and desserts.
Veneto in October
An easy day trip from Venice, the weather in the Veneto region can be quite pleasant in October, averaging 65℉. Located in the northeast, Veneto is one of the major wine-producing regions of Italy. In October, the trees and vines are adorned with fall colors.
Visitors to Veneto in October can take advantage of the white truffle and porcini mushroom season. It also isn't too late to see grape harvests (particularly for red and late-harvest wines) during this period. The wine region has more than 90 producers in 18 municipalities that offer tastings and vineyard tours by appointment.
Asolo (dubbed the Pearl of Treviso and City of 100 Horizons) is perfect for those who love art, history, architecture, and wine.
The Vicenza Opera Festival, held in the Teatro Olimpico, takes place in Vicenza (about 35 minutes from Venice by train), featuring opera, ballet and classical music. Other performances take place throughout the year. This is the city where you can see all the architectural masterpieces of Andrea Palladio.
Deciding where to go in Italy in October
There are so many places to go that choosing "the" place really depends on where you've been and what you want to experience. Rain or shine, it's hard to make a mistake when visiting Italy.
IF YOU GO
One last piece of advice: The timing of the grape harvest, which generally takes place in September and October, varies from place to place and is, of course, dependent on weather conditions. So be sure to confirm the harvest dates with any wineries you want to visit. Here are some of the regional wine tastings and tours to consider.
Similarly, some religious and cultural festival dates also fluctuate from year to year. Local tourism offices can give you up-to-date information.
---
This article about the best July vacations in Europe includes several destinations in Italy for those who can't wait until October!
---
Save to Pinterest!!