TV Biopic Brings Luisa Spagnoli Story To Life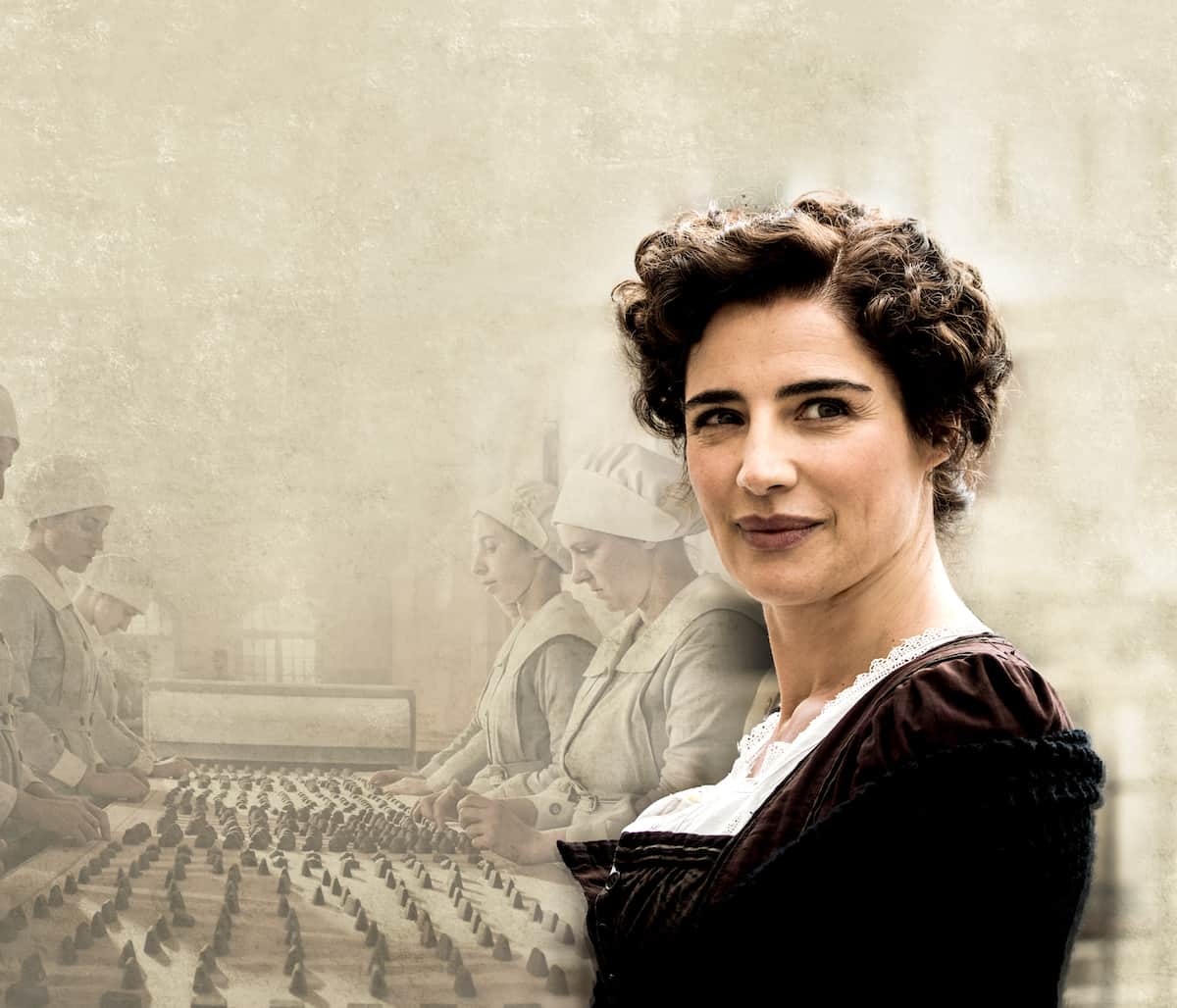 When you visit Perugia, Italy—the city where she was born well over a century ago—the vibrant spirit of Luisa Spagnoli still leaves an imprint today.
Spagnoli is best known as the creator of two products that have achieved a global reach:
Perugina Chocolates (most famously

Perugina

Baci,

the kiss), and
Her signature fashion brand, Luisa Spagnoli, sold in boutiques and specialty shops around the world.
The made-for-Italian-TV film, Luisa Spagnoli, recounts the rags-to-riches true story of this remarkable woman. At the turn of the 20th century, when most women neither had the opportunity nor moxie to launch a business, she broke the mold with her abundant creativity, courage, and perseverance.
Adapted from a book chapter, the trailblazer's life story as told in this two-part miniseries, is also an engaging tale of passion and romance.
Luisa Spagnola: Beginnings in Perugia
When Luisa Spagnoli (nee Sargentini) was born in 1877, the city of Perugia (in the region of Umbria) was much smaller than it is today. We watch the young child wander the narrow streets and alleys of the city with her best friend, Ada, as they share their dreams for the future.
They stop at a local candy shop in the historical center where for the first time, they taste sugar-coated almonds, now a staple at Italian weddings and baptisms. (In one of several digressions in the story, the viewer witnesses the divergent paths the two girls' lives take over the years, Luisa's a far less common one for the time.)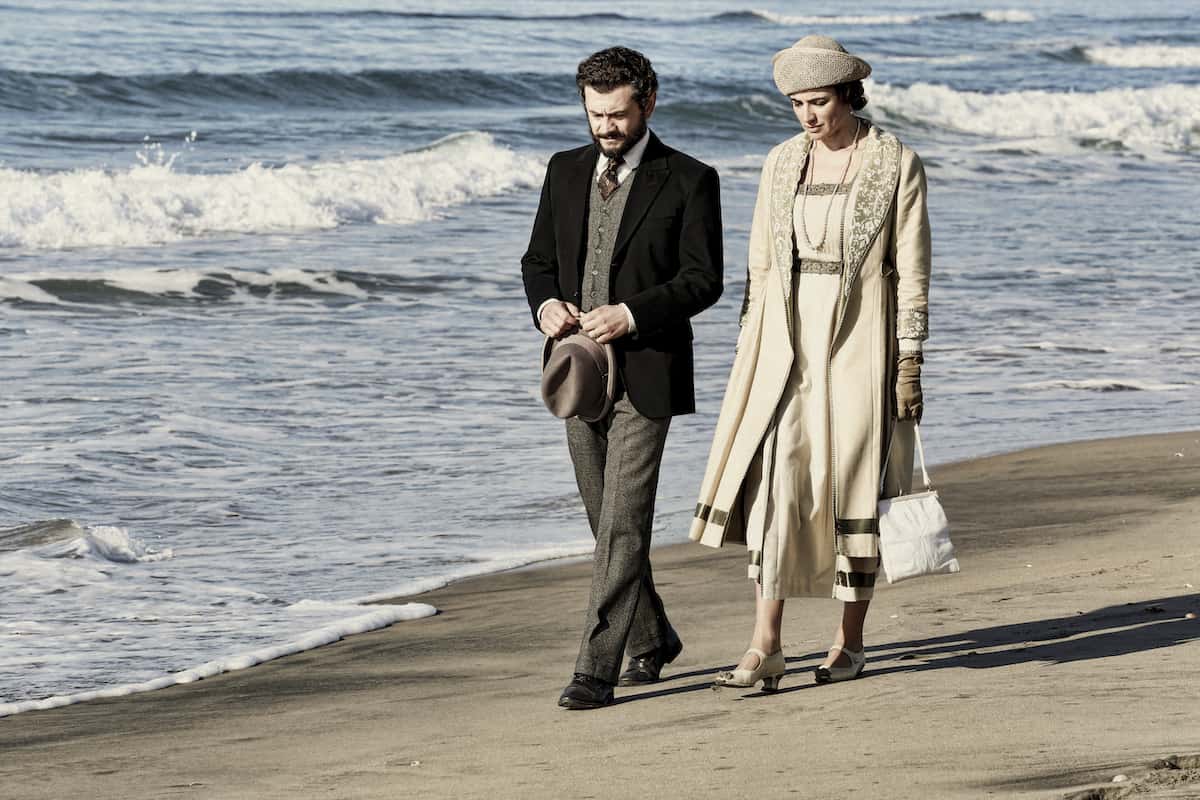 Luisa married and gave birth to the first of their three children in 1902. Her husband, Annibale, a kind and caring family man who earns a modest wage as a musician, sets off to Mantua to fight in World War I.
To supplement their family income, Luisa befriends an aging shopkeeper, Leandro Corelli (owner of La Confetteria Corelli di Perugia), helping him clean up the shop. At the same time, she learns how to make candy.
When Corelli is forced to relinquish the business due to illness, Luisa seizes the opportunity and borrows money from her husband's sister, Carmela, to buy it.
Returning from the war, Annibale is angry to learn that Luisa's taken on such a risky venture but reluctantly agrees to work beside her. Her ambition: To make candy, then a luxury indulgence only of the rich, and make the sweet treats accessible to the masses. Over her lifetime, she accomplishes that in spades.
Meeting the Buitoni Family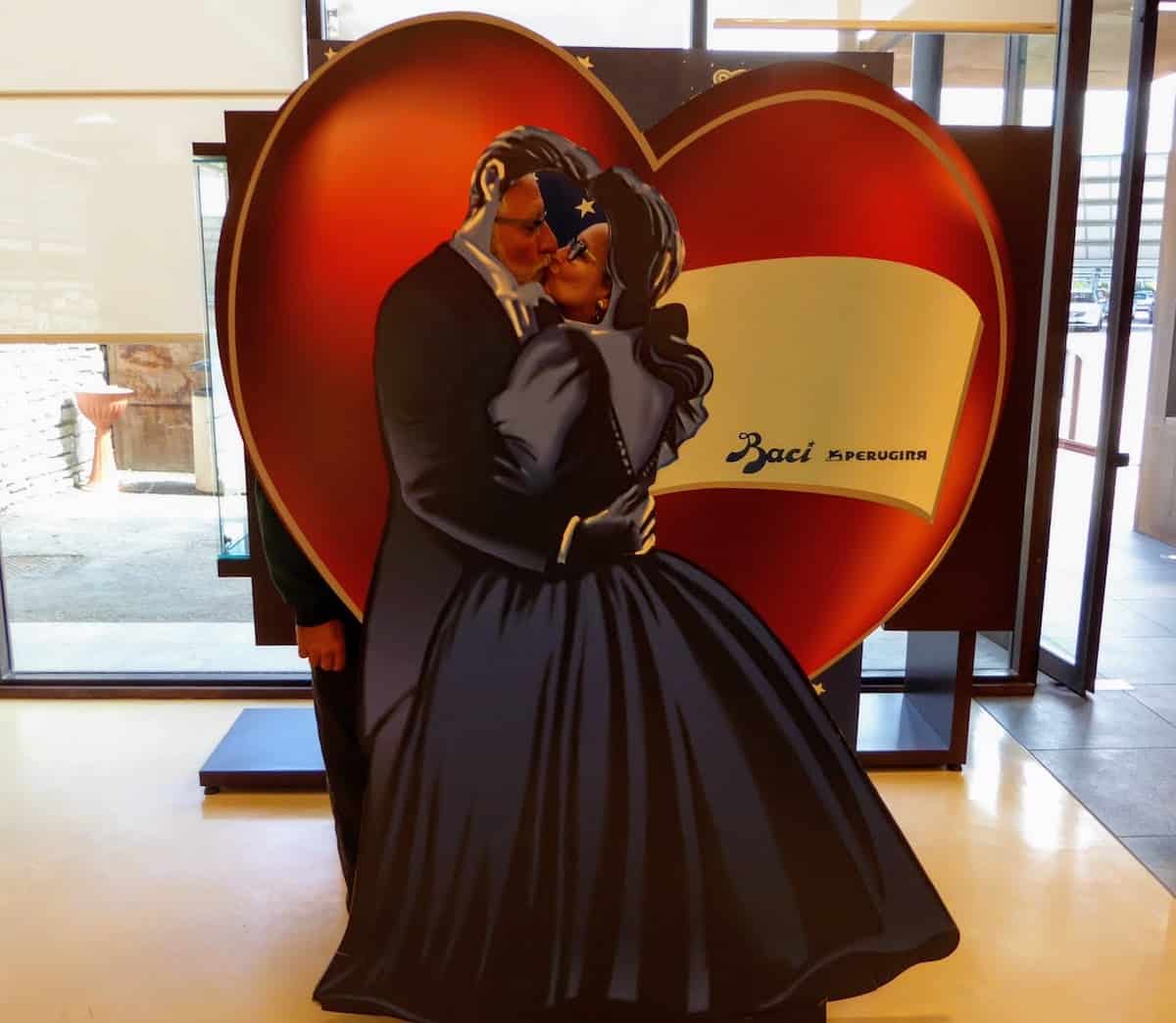 Competing candy manufacturers from the north of Italy became so wary of the growing enterprise in Perugia that they conjured up ways to influence the distribution market and undermine the Spagnoli business.
Saddled in promissory notes they can't repay, by 1907, the couple realized that their only option was to forge a partnership with the wealthy Butoni family (yes, that pasta family), which turns out to be fortuitous for almost everyone. If there is a loser in the telling of this story, it ultimately turns out to be Annibale Spagnoli.
Luisa and Giovanni Buitoni (son of Francesco) develop an extremely close and fruitful creative partnership that results in the exponential growth of the fledgling chocolate business and ignites a torrid love affair. Because of the 14 year age difference between them and Luisa's marital status, it becomes a scandal in the city.
The business trajectory goes more smoothly. What started as a bespoke, 15-person candy company grows into a bustling candy plant housed in a new factory building with more than 100 workers. After Italy declares war on Hungary the male factory workers have to leave their jobs at Perugina for the front lines,
Luisa becomes a general at home, of sorts. With outsized leadership skills and keen intuition, she trains the women left behind to run the operation, providing 21st-century perks like on-site childcare and paid feeding time.
Birth of the Baci
Full of ideas and unbridled energy, Luisa and Giovanni introduce a new product, called cazzotto (in English, punch) because it is shaped like a knuckle.
The recipe for what later is renamed the iconic Baci Kiss: Fine cocoa and finely chopped hazelnuts blended to obtain a soft gianduia center, topped with a whole hazelnut, and covered with dark chocolate.
Legend has it that Luisa and Giovanni passed love notes between them at work. With the help of an innovative designer, the entrepreneurs came up with the gimmick of wrapping the ball-shaped chocolates in a silver foil wrapping embellished with love notes on the inside.
Such was the birth story of Baci. By 1927, the company had sold 100 million of the chocolates, which, by 1939, were so popular that they opened a store on Fifth Avenue in New York City. Another Perugina innovation: chocolate eggs for Easter.
Postscript:
Over the years, the line of Perugina chocolates grew, and in 1988, the company was acquired by the Nestle Corporation. Since 2007, visitors to Perugia have been able to visit the Perugina La Casa del Chocolate, where they can tour the factory and company museum, and taste the swoon-worthy chocolates in all their forms.
An eye for fashion
Another legacy: Luisa also created a fashion brand that survived her.
Her foray into fashion began in 1928 when she began breeding poultry and angora rabbits to create angora wool yarns for shawls, boleros, and other garments that were almost as luxurious but less expensive than cashmere.
The biopic ends soon after Luisa's death in 1935. Afterward, her son Mario transformed the small business into a flourishing industrial enterprise, followed by his son Hannibal, and now overseen by the fourth generation of the family, Nicolette Spagnoli.
"Whoever runs toward the future while fogetting their past milays their identify" — Nicolette Spagnoli
There are now more than 150 Luisa Spagnoli shops across the world, with the global headquarters still based in Perugia. Tailored and made with beautiful fabrics, the styles are classic but have evolved with the times. With 100 shops in Italy alone, travelers can find a Luisa Spagnoli shop in most major cities.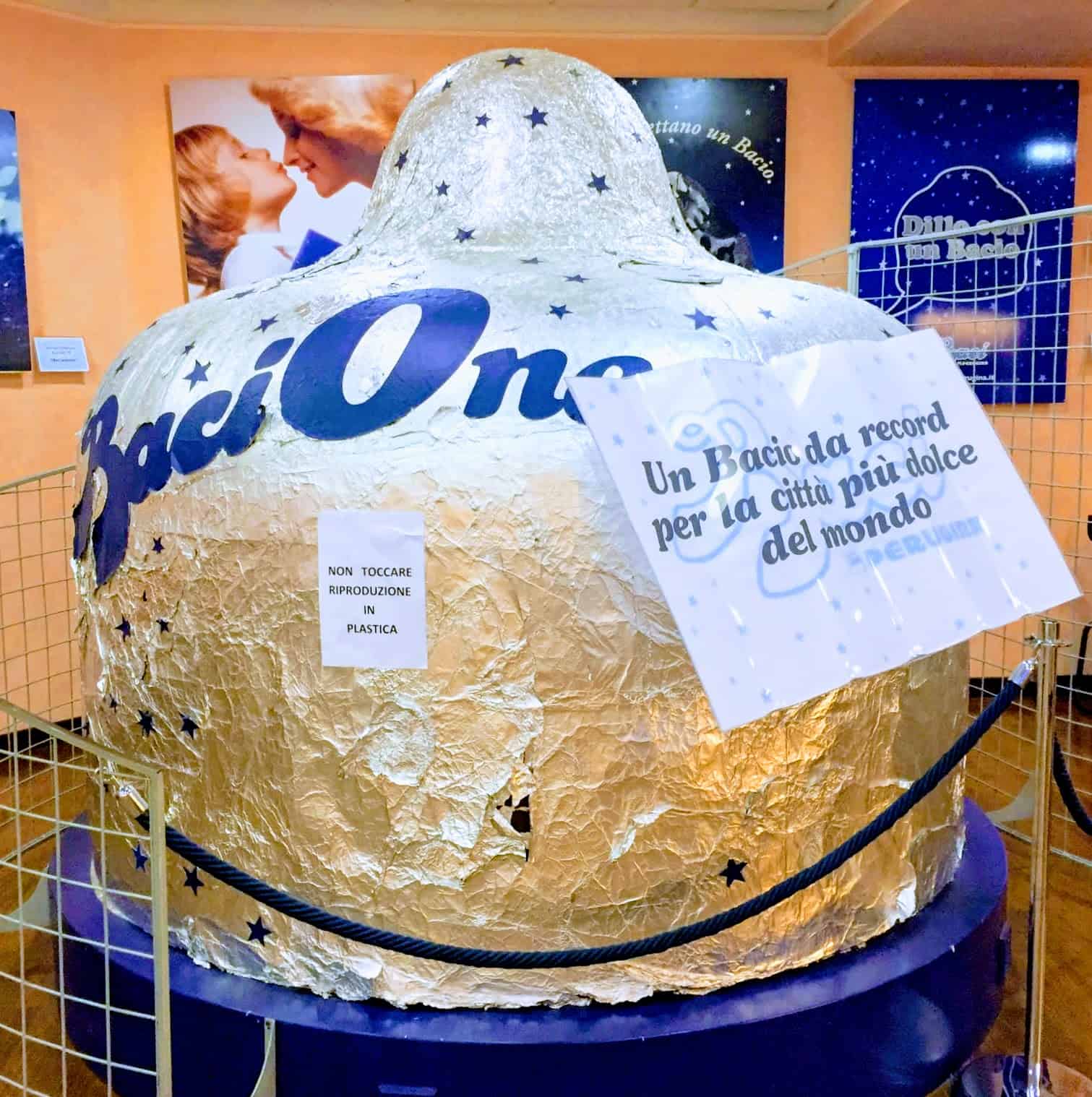 Cast of the TV story
The TV version of the Luisa Spagnoli Story is extremely well-acted, with the talented Luisa Ranieri offering a powerful performance in the title role as Luisa Spagnoli. (I had fallen in love with the Italian actress after watching the series, The Promised Life, in which she also starred.)
Ranieri is probably best known for her portrayal of opera diva Maria Callas in the 2005 Italian television film Callas e Onassis and by American audiences, for her role in Letters to Juliet. With a little bit of Internet sleuthing, I discovered Ranieri is married to none other than Luca Zingaretti, who played the lead role of Detective Salvo Montalbano in the beloved Andrea Camilieri detective series from 1999 until 2014.
Heartthrob Giovanni Buitoni is played by Matteo Matari; Annibale is played by Vinicio Marchioni. The period movie, directed by Lodovico Garparini, has compelling costuming and sets.
Where to watch the Luisa Spagnoli story
Filmed in Italian with English subtitles, the two-part Luisa Spagnoli miniseries (totaling two hours and 20 minutes in length is airing on MHz Choice.
The timeless story isn't a new offering. It first aired in Italy in 2016, and has been shown on MHz Choice since 2017. So if you haven't seen it, catch it while you can!
No popcorn needed- only "Baci" chocolates 🙂 https://t.co/lTIaH7ihZN

— Flavours Holidays (@FlavoursofItaly) December 1, 2021
---
IF YOU GO
---
Read More
Altarocca Wine Resort: Breathtaking Views of Orvieto and Beyond
The Best Italian Chocolates Online: How To Find And Buy Them
---
Save to Pinterest!!