Season 2 of The Promised Life, A Heart-Wrenching Italian Period Drama
Season 2 of The Promised Life (La Vita Promessa) will begin airing on MHz Choice on December 14, 2021, with one new episode each subsequent week. If you haven't yet seen Season 1 (previously reviewed here) of this binge-worthy series, get started now because the new episodes are just as searing.
The three episodes in Season 2 of this powerful historical drama take place early in the twentieth century amidst the wave of Italian immigration coming to U.S. shores.
Each episode offers new twists and turns, characters, and storylines that keep us rooting for a better future for the Rizzo family and its determined and courageous matriarch, Carmela, who is just 30 years of age when the story begins.
The story of The Promised Life isn't one that is limited to the Italian experience. Rather, it is likely to resonate with people of any ethnicity who have left the familiar behind, at significant personal risk, to achieve a better life and future. Moreover, while set in the past, many of the challenges and dilemmas faced by the protagonists are as real today as they were then.
Season 1 Recap
Here's a brief recap of the first season (for more details, see my review of Season 1):
As the story opens, we are introduced to Carmela Rizzo, her husband, and five children, who live in abject poverty in Sicily (southern Italy). It is 1921, and Carmela is forced to uproot her family from their home and homeland to escape the grip of don Vincenzo Spano and the Sicilian mafia.
After arriving by ship and settling in Little Italy without jobs, resources, or the ability to speak and understand English, the Rizzos find their lives beset by corruption, extortion, and lawlessness that feels all too similar to what they had left behind.
A fortuitous meeting on the ship between Carmela and Mr. Amadeo Ferri, a wealthy businessman who immigrated from northern Italy, sets the stage for a romantic involvement and a true friendship. Mr. Ferri proves to be a lifesaver for the family during their rough transition.
Highlights of Season 2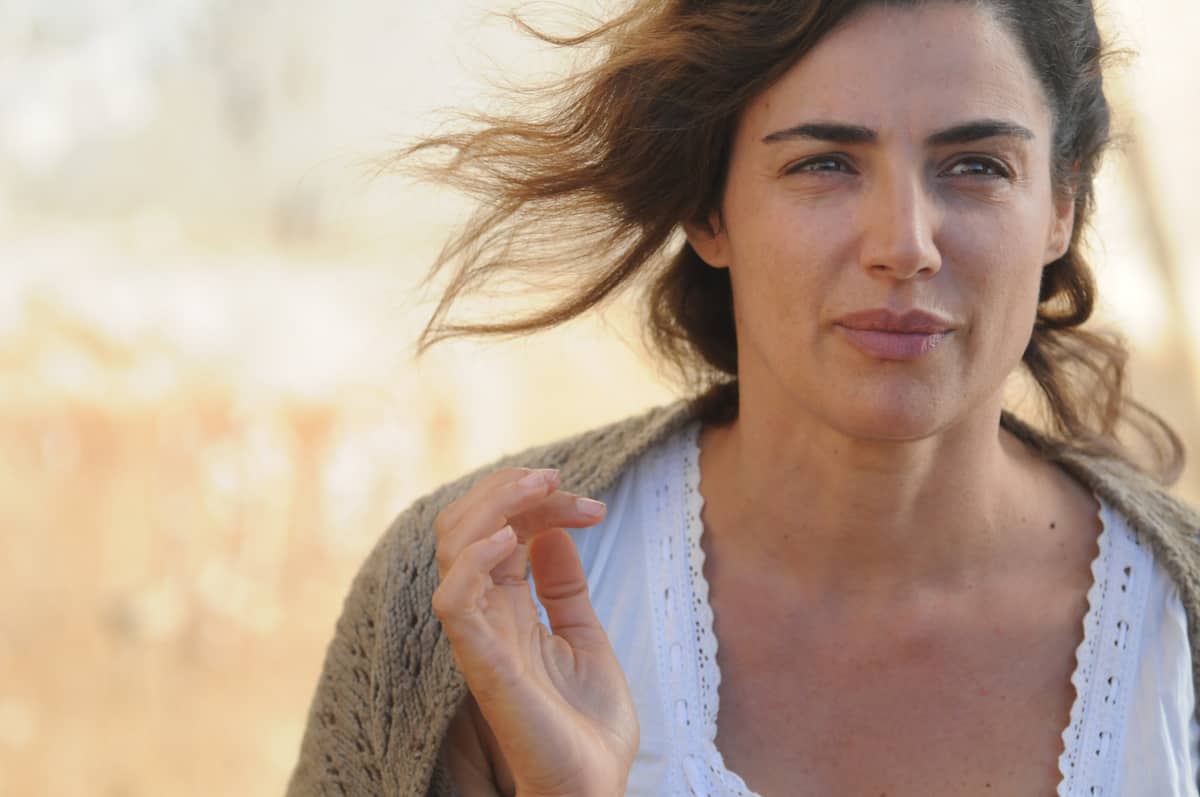 Note: There may be a few spoilers in these summaries. Only proceed if you want to have a glimpse of what is to come. However, the portrayal of events in the series is so compelling that these snippets aren't likely to diminish your enjoyment.
Season 2, Episode 1
The first of the three episodes starts in March 1937 with a flashback to six years earlier when Mr. Ferri proposes to Carmela in Central Park but is rebuffed because she doesn't feel ready to remarry.
Life remains tough for the Rizzo family as they face poverty, discrimination, and violence in Little Italy. During the 30s and 40s, Mafia and gang violence had infiltrated the lives of many immigrants and institutions in New York City, including that of the Rizzos.
But each family member works hard to survive and find a way to make ends meet. Then, finally, things seem to be getting better. Carmela secures a larger apartment of her own and opens a restaurant in the heart of Little Italy that bears her name. But their upward mobility and any semblance of peace are short-lived.
In a jolting turn of events, we learn that Vincenzo Spano has escaped after two years in a federal prison in Nebraska, putting Carmela at risk of his vengeance again.
Rocco Rizzo, the intellectually limited Rizzo son Spano maimed in Sicily, hops on a freight train and runs away from home, leaving his mother and siblings worried about his well-being and ability to fend for him himself. Then, he goes missing, without a trace, for more than a month.
Mr. Ferri's business takes him to Nazi Germany where he is diagnosed with a serious heart problem. He paves the way for the escape of his doctor—a respected Italian-born, Jewish cardiologist, Dr. Bruno Morelli—who, along with his wife and young daughter Sarah, have been caught up in the pogroms. They attempt to make a risky escape to Poland that implodes.
Sarah finally arrives at Ellis Island but without her parents, one of many unaccompanied minors on a ship coming from Europe. Carmela takes the young girl into her home and treats her like another daughter.
With support and mentorship from Mr. Ferri, Carmela's youngest son, Alfredo, gets an education and secures a respectable role in finance. But, unfortunately, his brother Antonio, the family's black sheep, gets in deep with the Mafia, working at the Salome Club, a den of gambling and prostitution.
Mr. Ferri, an unwavering source of support for the Rizzos, dies of a heart attack but, before his death, he gives his mother's ring to Carmela, leaving behind poignant love letters he had written to her but never dared to send.
Season 2, Episode 2
The second episode opens in Mr. Ferri's apartment. Carmela has finally mustered the energy to clean out his belongings and recalls his final words to her: "You must smile even when I'm gone."
The doorbell rings, and Dr. Morelli, by some miracle, has made his way to New York. Heartbroken, he tells of witnessing SS men shoot his wife (he later blames himself for her death). His arrival sets the stage for an emotional reunion with his daughter, Sarah, as his life becomes intertwined with that of the Rizzos.
Vincenzo is still obsessed with Carmela. When she continually rejects his overtures, he kidnaps and attempts to rape her. Vincenzo's paramour, Angelina, tips Antonio off to his mother's whereabouts and frees her.
Relationships continue to grow even more complicated. Rosa, another Italian immigrant who lives with the Rizzos (she came here marrying Rocco, by proxy), becomes pregnant with Michele Rizzo's child after his murder at the hands of the Mafia.
She moves out with the child, Angelino, to become independent of Carmela and is hosted in an apartment made available to her by Carlo, a community activist, who forges passports and prints illegal posters in support of workers. He is interested in Rosa romantically, but his affection is unrequited. She falls in love with Peter Costa, an FBI agent who presents himself as a traveling salesman when he meets her at a dance club, where she moonlights to make extra income.
We are introduced to crime boss Lucky Luciano who rules the New York underworld and orders Antonio to kill Peter.
Carmela faces eviction from the restaurant as the crime syndicate is poised to redevelop Little Italy and force out small businesses.
Mayor Fiorello La Guardia is elected as New York City's first Italian-American mayor. One of his goals is to bring down the Mafia that brings shame to the Italian community. Alfredo Rizzo works on his campaign but is fired when he confesses to making an agreement with his brother, Antonio, and the Mafioso to garner support for the mayor.
Informants of Vincenzo Spano find Rocco in Danville, Virginia, where he is shackled, with plans underway to bring him to Spano. In an odd spin, Rocco falls in love with an Albino woman, Emily, who helps him escape and saves him.
Season 2, Episode 3
The final episode opens in a hospital in Poland, where Verena Morelli (the doctor's wife) is recovering from injuries that were thought to be fatal. Apparently, farmers saved her life when they found her on a riverbank after she was shot and tossed off a bridge.
Bruno Morelli falls in love with Carmela, although she is still reluctant to commit to a relationship. When the pair learn that Verena has survived, Carmela righteously sells the ring given to her by Mr. Ferri to pay for Verena's trip.
Maria's husband Alfio decides to tell her son, Turi, the truth about his biological father, Mose's, suicide, but the young boy is furious hearing it from his stepfather and leaves home to join a military academy.
The family seems to be beset by one tragedy after another. Rosa is raped by one of the Mafia henchmen, and Costa betrays Rosa by revealing her association with Carlo and his involvement in producing illegal documents.
The mafia sets off a bomb in Carmela's restaurant to take out the Rizzos. Although her restaurant is left in rubble, Carmela and her family manage to escape. Several months later, the family achieves a dream by opening a restaurant in Coney Island by the sea.
When the whereabouts of Lucky Luciano is revealed to Antonio (by Angelina), Antonio tips off the FBI and the crime boss is captured and sent to Sing Sing. This gives Spano the justification he wants to kill Antonio. Only after Antonio's death do the Rizzos find out that their "black sheep" was actually a hero working undercove/r for the FBI. As the family gathers for Antonio's funeral, Peter Costa presents him with a Medal of Honor.
The story jumps forward six years to 1943. Dr. Morelli is reunited with his wife although he still holds a deep love for Carmela. The next generation, his daughter Sarah and Maria's son Turi, are now grown, married, and give birth to a baby that they name Carmela, after the family matriarch.
Turi goes off to World War II to join the Allies in Italy and is assigned to capture Vincenzo Spano, who has continued to evade the law. Here, the story finally brings closure to the nightmare that Vincenzo Spano has wrought on the Rizzo family.
More about The Promised Life
Rai fiction first aired Season 1 of The Promised Life in 2018 and Season 2 in 2020. Directed by Ricky Tognazzi, the series is filmed in Italian; the MHz Choice episodes are captioned in English.
Actors and acting
Luisa Ranieri is mesmerizing as Carmela Rizzo and one can't help but fall in love with Mr. Ferri (played by Thomas Trabacchi). They are supported by a talented ensemble cast whose roles have been so well-developed by the screenwriter that you find them authentic and believable.
Costumes and settings
While the story jumps from Sicily to Little Italy, Central Park, and Coney Island (with sprints to Germany, Poland, and Virginia), the Italian segments of the series were actually filmed in small towns in Puglia (Gargano, Salento, Taranto, Monopoli, Nardo, Giuliano di Lecce, and Barri), with financial support from the Apulia Film Commission.
Because of the great costumes and set designs, viewers feel immersed in the streets of New York although the filming of Season 2 (including interiors) actually took place in Sofia, the capital of Bulgaria, and in Romania.
Bottom Line
With so many touching moments tinged with sadness—and romance and passion often interlaced with tragedy—The Promised Life shines as a story of resilience and the power of family ties.
The epic story, although fictional, is made even more compelling by the addition of tidbits of history and the portrayal of real-life characters of the time, such as mobster Lucky Luciano and Mayor La Guardia.
Another theme central to The Promised Life is the growing strength, determination, and courage of women at a time when they had little voice and few rights. We slowly witness the emancipation of three mothers who are fiercely protective of their children—Carmela, Rosa, and Maria—who get to work outside the home in Carmela's restaurant.
---
Teaser of Season 2 The Promised Life
---
Where to Watch The Promised Life
US and Canadian audiences can stream Season 1 and Season 2 of The Promised Life on MHz Choice.
---
If you are looking for "lighter fare," I highly recommend the irreverent comedy series, Vita da Carlo, on Amazon Prime.
---
Other Binge-Worthy TV Series and Movies That Transport Viewers to Italy