The Legal Drinking Age in Italy: 2023
Food and drink are part of Italy's allure for visitors. If you are planning a family trip to il Bel Paese—especially if your teenage children or grandchildren are part of the brood—you may be wondering about the legal drinking age in Italy and local drinking customs.
The legal drinking age in Italy is currently 18 years old.
Food and wine have always been integral elements of Italian culture, closely linked to one another. Wines are produced in every one of Italy's 20 regions, with a rich history of winemaking dating back to Roman times.
Followed by Spain and France, Italy is the largest wine-producing country, making it an important sector of the Italian economy.
Many tourists include visits to wineries and wine tastings as part of their itineraries. And drinking a glass of wine, even with breakfast, is probably more common and socially acceptable in Italy than it is in the U.S. Moreover, the tradition of an after-work aperitivo has become firmly ingrained Italian traditions.
Rules governing the drinking age in Italy
In 2012, Health Minister Renato Balduzzi enacted a number of changes related to alcohol policies that are still in effect today:
The

legal drinking age in Italy was raised to 18 years of age; it had been 16.
Fines were enacted for selling alcohol to someone under the age of 18.
Serving alcohol to someone under the age of 16 became a criminal offense, punishable with a prison term of up to a year.
In general, the minimum age at which someone can legally consume alcoholic beverages varies from country to country and usually differs depending on where the drinking takes place. In Italy, as in most other countries in Europe, alcohol consumption at home is unregulated.
In Italy, minors (anyone under the age of 18) are not able to legally purchase or consume alcohol in bars, restaurants or even outdoors (although it is very unlikely for a restaurateur or server to "card" someone who appears to be younger than that when they are drinking with their parents).
It is always prudent for young people (and people who look young:-) to carry a photo ID in case proof of age is requested.
Exceptions to the rules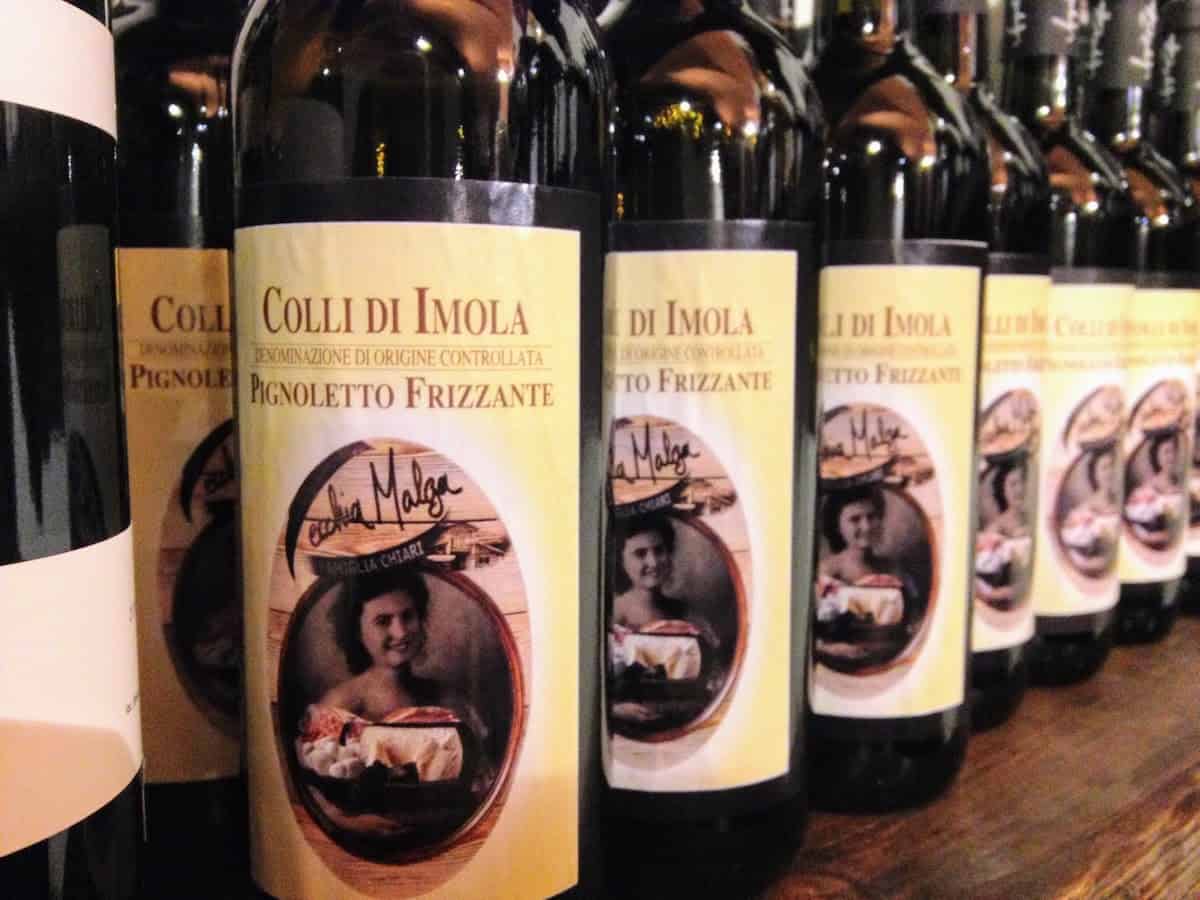 Alcoholic products are so ubiquitous and widely available across Italy (including at supermarkets and grocery stores, and even in vending machines) that drinking tends to be seductive—for visitors of all ages.
Also, the cost of alcohol in Italy, especially wine, is relatively inexpensive when compared to that in the U.S. For example, a glass of Chianti is likely to be cheaper than a can of Coca Cola.
In addition to the laws on the books nationally, some municipalities restrict hours when alcohol can be sold and consumed to reduce street noise and other nuisance behaviors associated with public drinking, especially among young people.
However, unless minors are found drunk in public, authorities generally don't enforce these rules or treat the transgressions as criminal offenses. Occasionally, local authorities will report problematic underage drinking to parents.
Also, alcohol sales and consumption prohibitions do not apply when it is sold or served during large events such as fairs, carnivals, festivals and markets. (For additional information about the legalities of alcohol sale and consumption in Italy, see the websites of Vademecum Italia, a law firm with offices in Rome and Turin.)
Changing attitudes and behavior
Wines (as opposed to beer and hard liquors, which include liqueurs) are the alcoholic drinks most commonly produced and consumed in Italy. Most drinking takes place at home, generally paired with meals. Binge-drinking is uncommon.
There also has been a trend toward drinking mixed drinks with lower-alcohol content, like the Aperol Spritz and some cocktails with vermouth. (One company is even making a non-alcoholic, gluten-free, low-calorie drink called Free AF Apero Spritz.)
Efforts to reduce alcohol consumption in Italy always run up against the confluence of tradition and heavy marketing of alcohol by the industry. In 2000, the Italian government began to develop an official alcohol policy that resulted in a national plan in 2007 to try to limit alcohol consumption.
As a result, even with alcohol's deep roots in Italian culture, adult per capita consumption of alcoholic beverages in Italy decreased from 12.4 liters in 1990 to 7.6 liters in 2014 (according to World Health Organization (WHO) data).
This led to marked decreases in four alcohol-related diseases: liver cirrhosis, cancer, cardiovascular diseases (CVDs), and injury.
Bottom line: Should you or shouldn't you let them drink?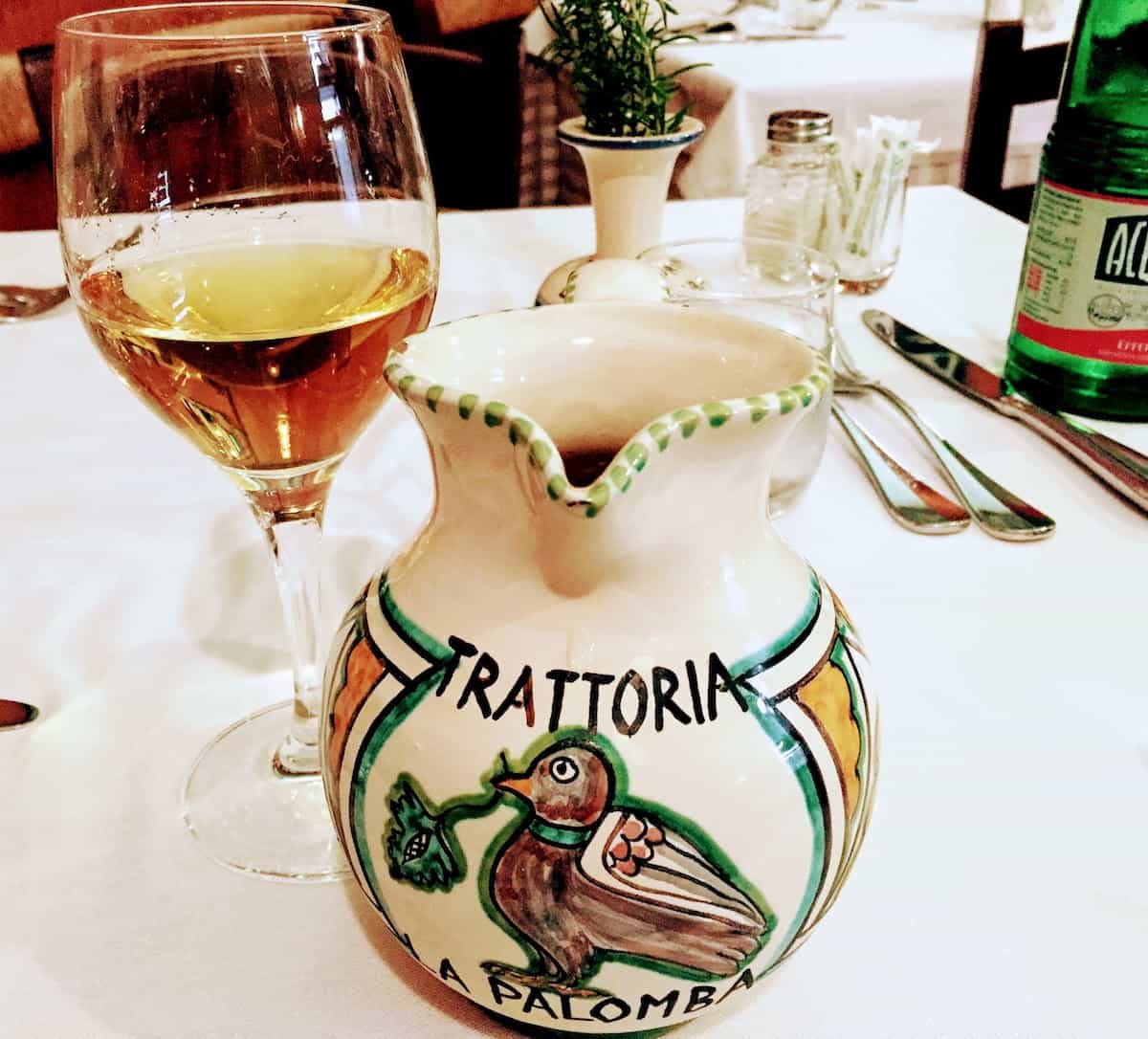 So, should you allow a family member under 18 to drink while traveling in Italy?
The answer will depend on your values and the maturity of your family member(s). Even very young Italian children are often allowed to experience a sip of wine or a watered-down spritz at a family meal.
In my opinion, when in Rome (proverbially), allowing a teen to taste wine at a restaurant would seem to be an introduction to Italian culture rather than a gateway to alcoholism.
---
Also on MoreTimeToTravel.com:
Interested in finding out the drinking age in other countries?
---
On YouTube: Love at first sip
Watch Brittany "sip" wine at her first communion
---
Save to Pinterest!!