Subtitled Foreign Films and Movies: 6 Reasons Why I Watch Them
Subtitled films and movies are nothing short of enabling: They allow viewers to enjoy foreign-language movies and films from other lands and can be a godsend for people with hearing loss.
In addition, when we aren't able to travel, they allow us to travel virtually.
Many times, the initial reaction to captioning is to change the channel or turn to something else. Why? It takes more effort to watch a foreign title with subtitles and limits our ability to multitask. But it also encourages us to focus better and engage.
I've always been impressed at the breadth of knowledge Europeans have about American life and culture. Often, it's because they grew up watching subtitled (or sometimes dubbed) movies and listening to American music.
There are some compelling reasons why people who love to travel and love to learn should allow themselves the pleasures of watching subtitled films (films with captions):
1. Subtitled films expand your universe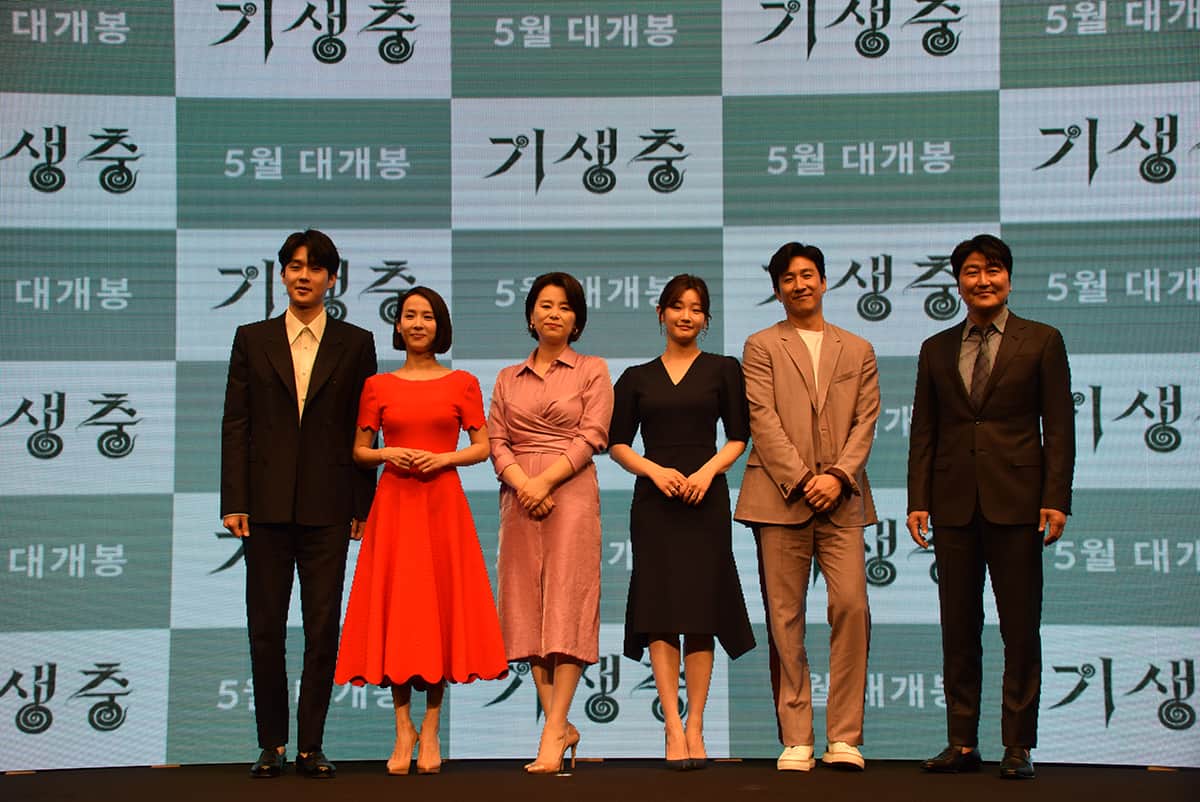 If you are only viewing films in your native language, you see a slice of the programming universe, usually commercial and heavily advertised offerings.
But many of the finest films have been made and directed by iconic filmmakers from other countries around the globe, like Federico Fellini (Italy), Ingmar Bergman (Sweden), Pedro Almodóvar (Spain), and François Truffaut (France).
In addition to the foreign films that have become classics, more recent award-winning movies by filmmakers like Alfonso Cuaron (Mexico) and Bong Joon-ho (South Korea) continue to dazzle international audiences.
2. Subtitled films allow you to travel the world, virtually
With so many uncertainties about changing COVID-policies and border restrictions, travel during the pandemic has been complicated.
Watching foreign flicks allows you to visit other countries from your home, learning about their landscapes, art, architecture, monuments, foods, fashion, language, customs, and culture. You're also likely to learn about the history of a place.
In my own experience, watching more than 30 episodes of the Inspector Montalbano series allowed me to take a deep dive into Sicily, a destination I've yet to visit. It offered me a gateway, too, that led me to author Andrea Camilleri's beautifully written books on which the Montalbano series is based. The Inspector Vivaldi Mysteries have allowed me to explore Trieste, Italy.
More recently, I've been binging on the Murder in… series, filmed in picturesque small towns and villages of France, evoking memories of travels to several of them.
3. Subtitled films allow you to learn new languages
Viewers of subtitled films can usually choose between subtitles in their native tongue or the film's original language.
Depending on your language proficiency, you may opt to listen to the actors' original voices and read the foreign dialogue. Many of us, especially those who studied a foreign language in school years ago, find it easier to understand the written word than spoken.
Alternatively, you can turn on captions in your native language while listening to the original dialogue and voices of the actors, often picking up a new word or expression here and there.
Subtitled films can even help English-speaking people improve their English vocabulary.
4. Subtitled films allow you to experience different cinematic styles and genres
Movies are a product of culture, so foreign films tend to be unique to their place of origin. As a result, some people find that international films are often more creative, imaginative, and sexy. The plots also tend to be less familiar and, thus, more interesting.
In my own experience, although I had never read much crime fiction, I fell in love with several international mystery series with strong female leads like Imma Tataranni and Sorelle, both set in Matera. Historial fiction, like The War Is Over, a miniseries based on stories about the children of the Holocaust, is also an engaging genre.
5. Subtitled films can be aspirational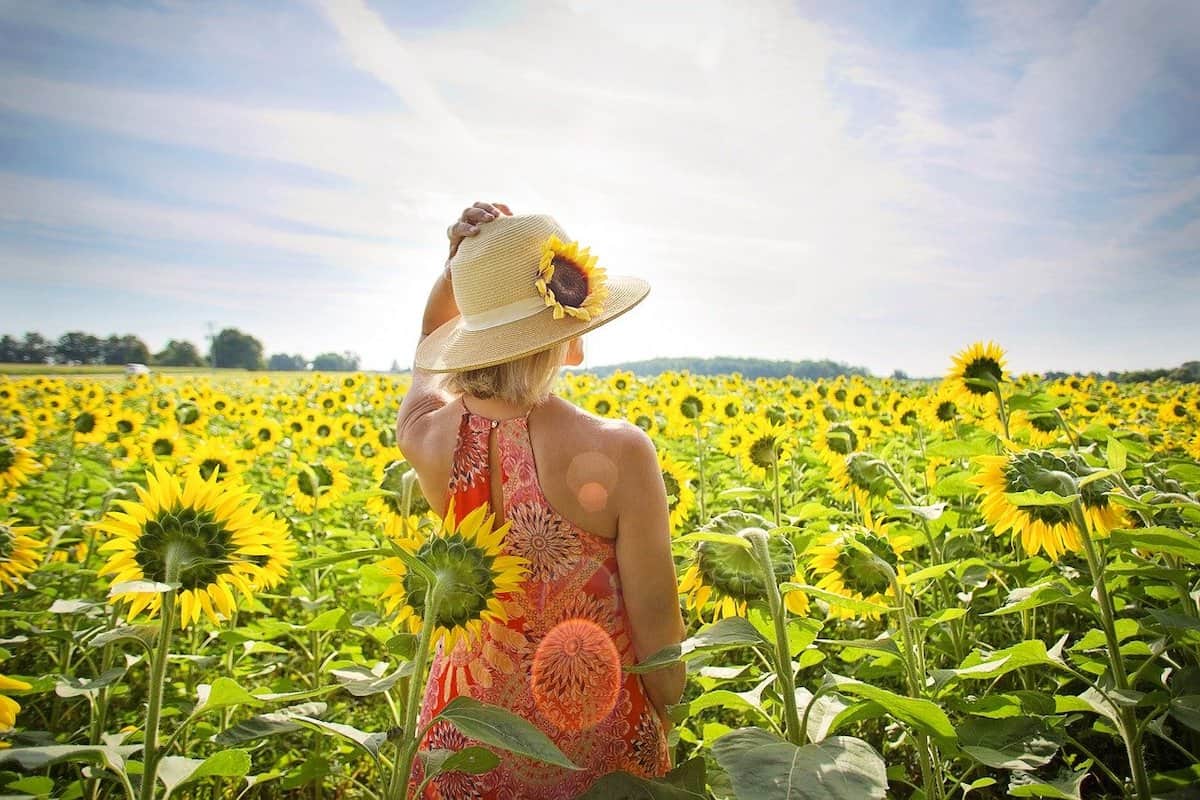 The World Tourism Organization (UNWTO), a specialized agency of the United Nations, recently partnered with Netflix to examine the role of films and series as drivers for tourism and cultural affinity. In a phenomenon called "screen tourism," they report that "destinations are receiving more and more travelers whose motivation is to visit locations where famous series or movies were filmed."
In addition to bringing back fond memories of places we've already been to, subtitled films can motivate us to explore new destinations. International programming also gives travelers a leg up in terms of what to see and do once they get there.
6. Subtitled films can help you fall back to sleep like a baby
When I wake up in the middle of the night, watching a subtitled film lulls me back to sleep. I think the extra effort required to read the subtitles makes my eyes sleepy.
And that's a good thing, too!
---
My favorite places to watch subtitled international movies:
Mhz Choice

Amazon Prime

Netflix

Kanopy (often free through your local library)
---

People will now go to films with subtitles, you know. They're not afraid of them. It's one of the upsides of text messaging and e-mail. Maybe the only good thing to come of it.

—English actress Kristin Scott Thomas, a five-time BAFTA Award and Olivier Award winner
---
READ MORE
---
Save to Pinterest!!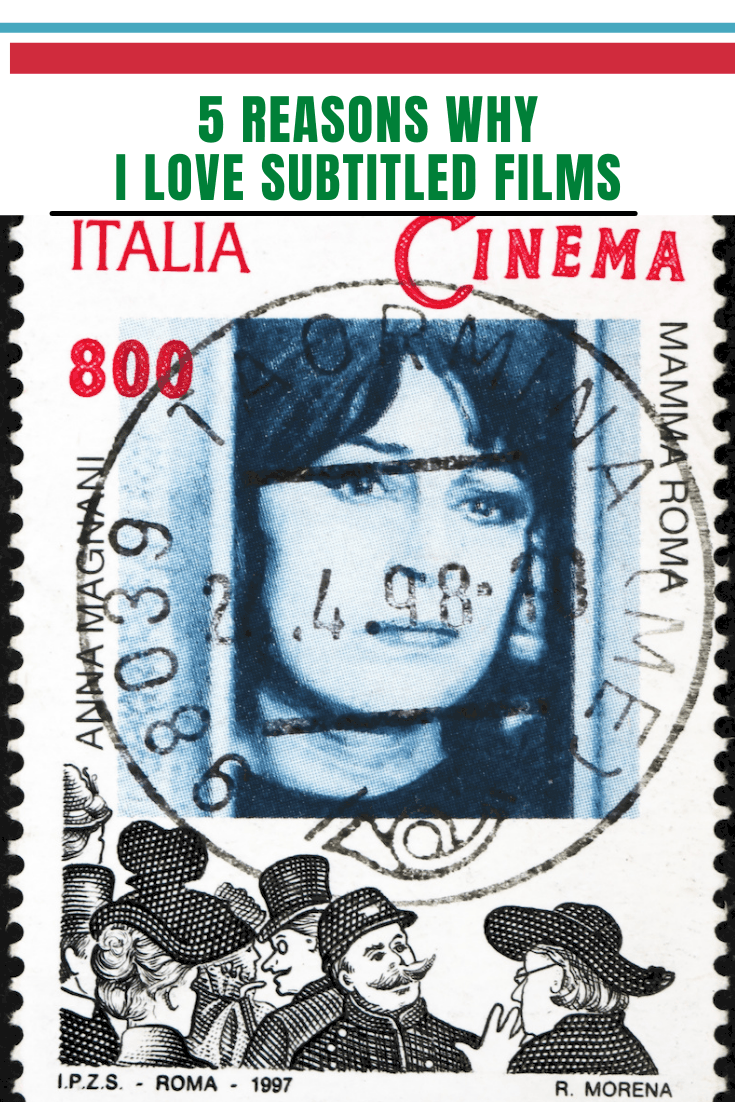 ---