A Virtual Trip to Matera with Imma Tataranni 
If you're missing travel to Italy, take a virtual trip to Matera with Imma Tataranni…
The European Union (EU) anointed Matera, Italy the coveted title of "European Capital of Culture" in 2019, raising the city's profile around the world. For many of us hooked on the engaging Italian TV series, Imma Tataranni: Sostituto Procuratore, the show's protagonist, Imma Tataranni (played by Vanessa Scalera) might be considered one of the region's ambassadors of "pop culture."
This mystery series with a comic twist streams on MHz Choice. The storyline follows the life and work of Imma Tataranni, a deputy public prosecutor in Matera.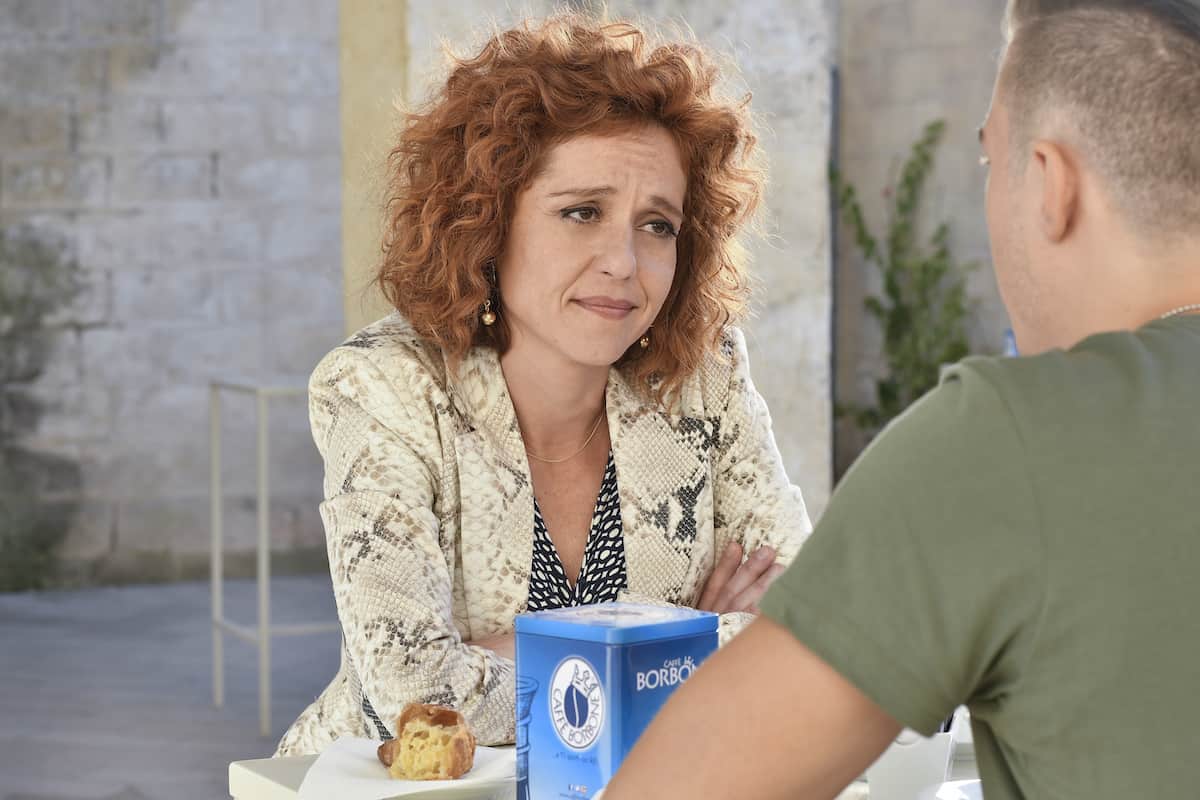 Imma: A woman juggling home and work
An unconventional character in many respects, Imma is a strong woman working in a male-dominated occupation. Her over-the-top attire verges on provocative: She typically wears high platform heels, short skirts, oversized dangling earrings and glitzy sweaters made of beg-me-to-touch fabrics.
Despite her stereotypical appearance, she is strident in her approach to solving crime, highly intuitive and fearless. Her encyclopedic memory often supplants the need for the town's archives.
As viewers follow Imma's adventures, they gain insights into the foods, traditions and lifestyles of the region.
Visiting Matera
Matera is the scene stealer in this series, especially in the breathtaking aerial photography. The show takes viewers to Matera and Potenza, the two provinces that make up the region of Basilicata. Declared a UNESCO World Heritage site in 1993, Matera is one of the oldest continually inhabited cities in the world and, probably, one of the most architecturally and geographically interesting.
Located in southern Italy towards the heel of the "boot" (on the border of Puglia), the city is known for its scenic landscapes, winding roads, and ancient cave dwellings (called sassi) that look as if they are terraced into the layered rocks that rise above a steep canyon.
---
See this excellent article that highlights some of the things to do in Matera, Italy, including visiting the sassi.
---
The caves, dug out of volcanic limestone (called tufa), once housed farmers and shepherds. Over time, these caves deteriorated into slums, housing impoverished citizens who lived in dwellings with earthen floors and no electricity or running water. It wasn't until 1952, that the Italian government resettled the nearly 15,000 inhabitants out of this substandard housing.
Instead of bringing witnesses to her office in the municipal building, Imma often visits characters at their homes in the historic center of Matera as well as in and around the small villages that dot the surrounding countryside.
Viewers get to see authentic glimpses of this magical region that blends old and new. For example, in one episode, Imma and her husband attend a concert at the magnificent Casa Cava, an ancient cave in Matera, once a quarry, that now houses concerts.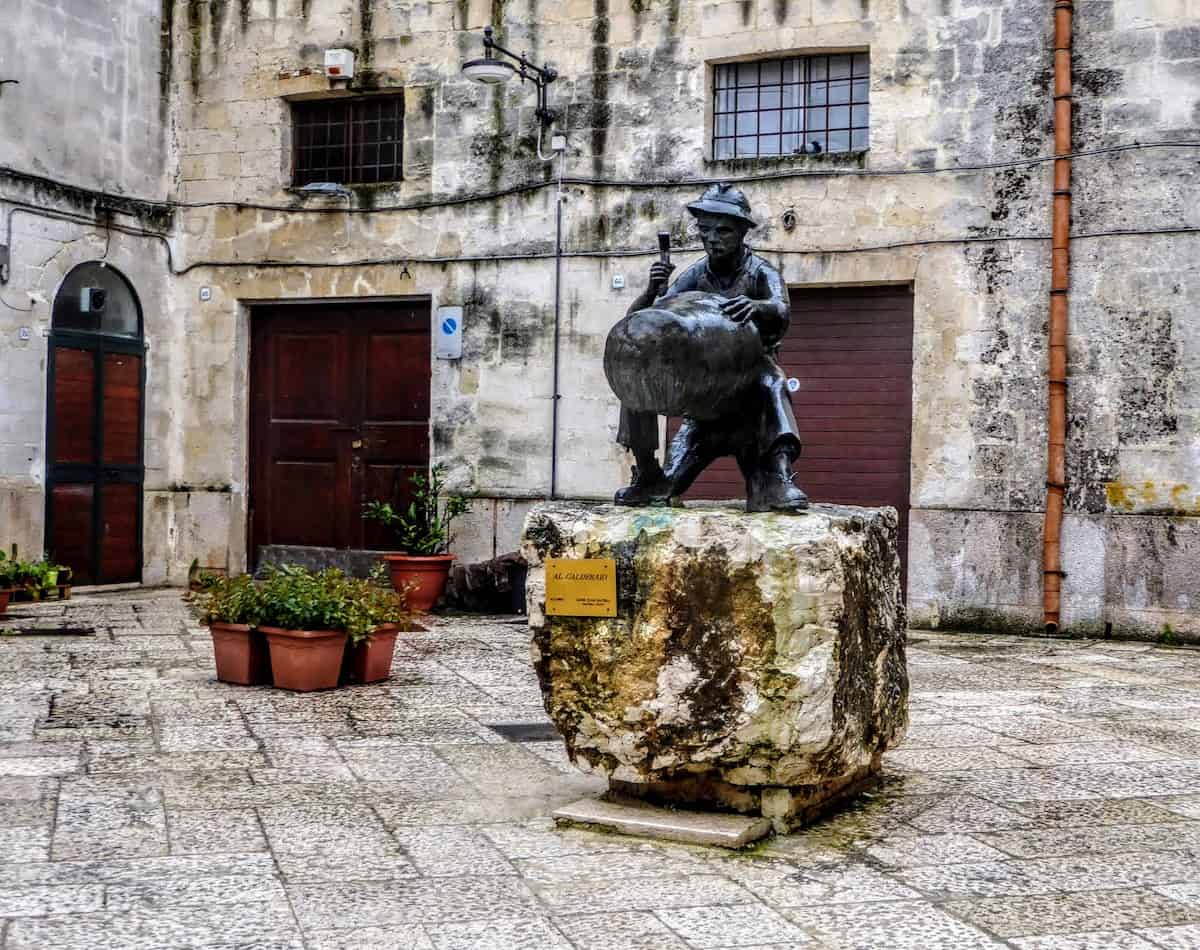 Movie buffs may recognize Matera as the setting where Mel Gibson filmed The Passion of the Christ." More recently, chase scenes from the James Bond flick, No Time To Die with Daniel Craig were also filmed there.
A family drama, too
Like many modern women, Imma Tataranni juggles a home life with her career. She is married to Pietro De Ruggeri (played by Massimiliano Gallo), a doting husband who is continually trying to assuage his wife's stress. Although I'm not clear about his occupation, he does seem to have far more spare time than his wife. In addition to doing a lion's share of cooking and parenting in the home, he has downtime to practice the saxophone.
The couple's teenage daughter, Valentina (played by Alice Azzariti), an only child, is going through the angst of adolescence, seeking to become more independent and define herself and her friendships. The relationship between mother and daughter gets feisty at times.
Imma Tataranni, also an only child, has the added responsibility of overseeing elder care for her aging mom, who suffers from dementia. Her somewhat meddling in-laws seem to pop in too often, always reminding Imma of their higher social class.
Although Imma is in love with her lusty husband, you wonder if she may be a bit of a cougar. She often has eyes for–and dreams about–her young, shy, and very handsome assistant, Corporal Calogiuiri (played by Alessio Lapice) who seems to be able to enhance her mood in a heartbeat.
Much of the family drama often takes place around the dinner table, showcasing regional recipes.
Other characters round out the ensemble cast, including Imma's less than efficient assistant, Diana, a former high school chum; her straight-laced boss, Alessandro Vitali; and Saverio Romaniello (played by Cesare Bocci, aka Mimi Augello in Detective Montalbano), a sketchy businessman who seems to always be angling behind the scenes.
This well-acted, made-for-TV show is based on a detective series by Italian writer, Mariolina Venice, who hails from Basilicata. Some people have called the series a "female Montalbano." While it is of a somewhat similar genre (mystery-comedy) and is also set in an appealing Southern Italy locale, Imma Tataranni really deserves to be seen and appreciated in its own right. The stories don't have the same depth and complexity as those written by Andrea Camilleri but are still quite entertaining.
Perhaps, Imma Tataranni is best appreciated as the perfect Italian dessert course after you've finished the 36 episodes of Detective Montalbano. After watching the first four episodes, I am yearning to return to Matera.
---
In Italian with English subtitles, each of the six episodes of Season 1 is about two hours long. First released in Italy in 2019, the episodes began airing on MHz Choice in June 2020.
---
Imma Tatarrani Season 2
Now airing, Season 2 of Imma Tataranni premiered on MHz Choice on May 17, 2002.
As Imma uses her skills and intuition to solve crimes, she is grappling with a husband who is having a mid-life crisis, and her teenage daughter, Valentina, is growing into adulthood. Although the series has always been filled with some humor, we found the new episodes are even more amusing than prior ones.
Imma Tataranni Season 3
There is no official confirmation of whether or not a third season of Imma Tataranni will be airing. but there has been speculation that RAI has enough episodes already in production to air another season of this delightful series.
---
Also on More Time To Travel:
READ MORE
La Voce di New York interviewed screenwriter Salvatore De Mola, who has worked on a long list of Italian movies and TV series, including Detective Montalbano and Imma Tataranni. It is well worth a read. One brief excerpt from the interview that resonated with me:
One thing that not only Montalbano but also other great international series have taught us is that the more you show a precise, identifiable place, the more universal you can be, the more you can touch a vast audience that goes beyond national borders. —Salvatore De Mola
---
Save to Pinterest!
---