Spas for Men: Six Special Spas That Will Make Men Swoon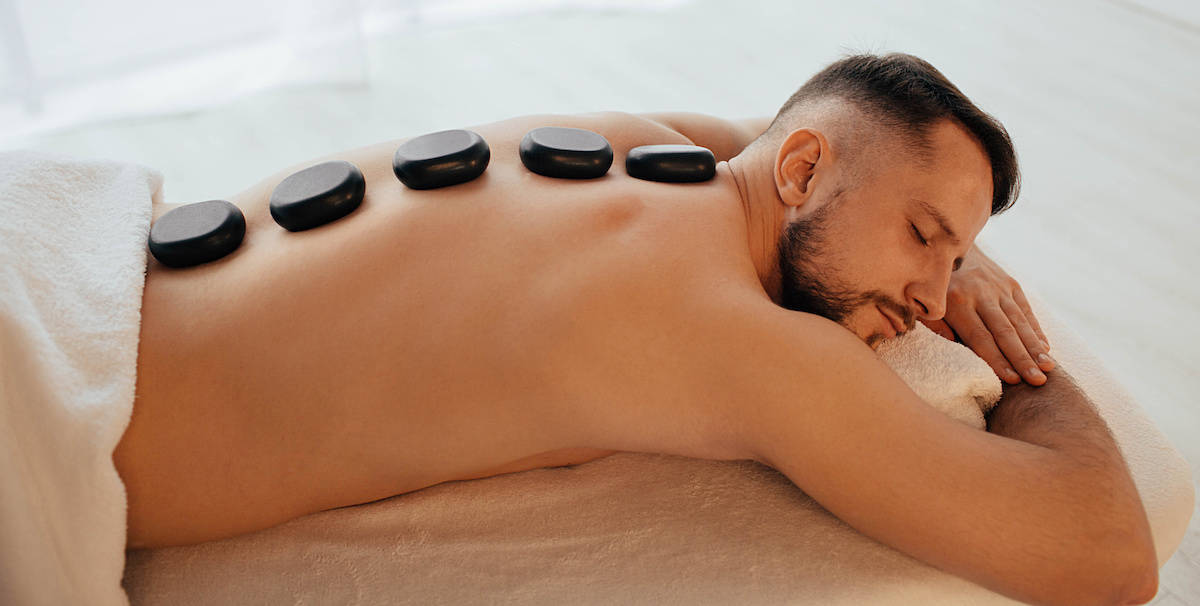 Contributing health and spa writer Sheryl Kraft writes about six spas for men that are likely to get them to say "Yes" to the Spa.
When it comes to vacations, my hubby and I agree on a lot. We've cheerfully spent time away in foreign countries, played tourist-for-the-day in our own city and taken long weekends away in locales close enough to travel by car.
But there's one thing I have trouble with – and that's convincing him to say "Yes" to the spa. After countless pleas from me, he finally relented a few years ago. We went to a spa whose name anyone would recognize; a spa with a stellar reputation and loyal following. One of THE best.
Only, he didn't think it was the best. He didn't think it came close. One main problem? The food (read: "This food sucks!"). He was hungry (read: "My stomach is growling!"), and missed his glass of wine with dinner (read: "I like to have a glass of wine with dinner on vacation!!")
All that made for a cranky man. And one who kindly informed me that the next time I wanted to go to a spa to count him out.
Surely, the man has enough stress in his life to warrant and benefit from a spa visit.
About spas and men
Interestingly, an International Spa Association survey found that the male spa-goer is more likely to report higher levels of stress compared to his non-spa-going counterpart. And every time I visit a spa, I see plenty of men. They all look relaxed. They all look happy. Do these robe-clad men floating around spas with blissful expressions know something my hubby doesn't know?
According to the same survey that was commissioned to understand insights into the choices and perceptions of the male consumer, men represent almost half of the population in the United States that frequents spas.
Just who are these men?
They're typically between the ages of 25-44.
Their household earnings are over $50,000.
They're more likely to be employed at a manager level or above.
The highest proportion comes from the Southwest and California.
They are more likely than women to provide a review or feedback on their experience and to have booked a spa treatment via a social media platform.
I ran my own informal poll of men and spas and asked some of the biggest and best spas in the country to offer a glimpse into the male side of spa-going. Here are some highlights:
---
This post may contain affiliate links. This means that I may receive compensation if you click a link, at no additional cost to you. For more information, please read my privacy and disclosure policies at the end of this page.
---
Six Special Spas For Men
---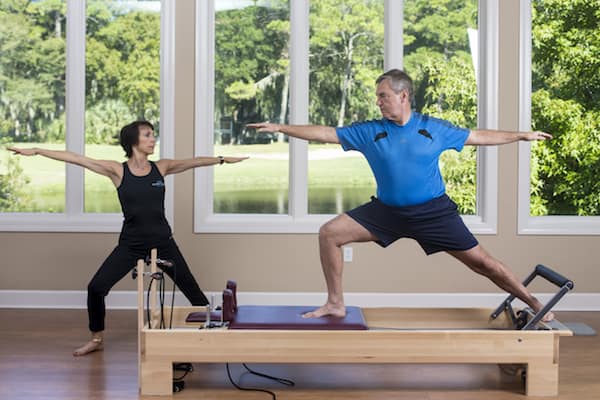 Michael Tompkins is CEO and general manager of Hilton Head Health (HHH). President of the International Spa Association and former CEO of Miraval Resorts and Spas, brings his extensive wealth of knowledge to HHH to lead the current expansion of this weight loss and wellness resort.
Men might be hesitant to go to a spa because, historically, there was the myth that it was solely a quick weight loss opportunity for women. Until recently, men also lagged behind in participating in their own preventative health.

As baby boomers seek to live well longer, and the millennials prove to an extremely active generation, spas are not just seen as strictly for weight loss; they now have adventure-based offerings, stress reduction and amazing services geared specifically to the male market.

At HHH, men can have a fun time exploring the Lowcountry in South Carolina and engage in activities like golfing, deep sea fishing, biking and kayaking. It's the vast array of offerings for men that make our adventurous, healthy vacation attractive to the male consumer. Now spas can customize meals to meet the caloric needs of their male guest, based on the goal he is trying to achieve
---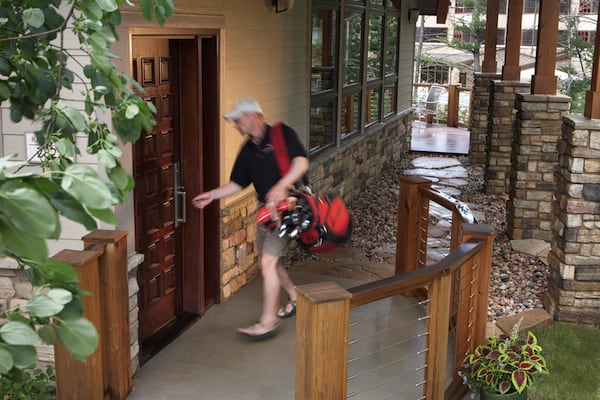 Carla Minsky is the communications manager at Sundara Inn & Spa in Wisconsin Dells, Wisconsin, which is ranked a Top 5 Destination Spa in this year's Travel & Leisure magazine's annual "World's Best" readers' poll.
We have an unwritten 'no pink' rule. Our décor is equally welcoming for men and women, with a color palette that echoes the natural hues of our setting. It's pleasing to see that wellness and spas are finally crossing gender barriers. We emphasize wellness in all we do to overcome that worn-out stereotype. T

he spa's architecture is a soaring organic style design, with clean lines and views to a pine forest. Here, men can enjoy a 'Just for Him' series of treatments that address the specific needs of men. The spa staff took great care to develop these services, down to the names for each; services include "Hand detailing," "Men's Vitalizing Massage," and "Purely for Men Facial."

In addition, there is golf at Wild Rock golf course, hiking nearby at Devil's Lake State Park, mountain bike rentals and of course, reading or swimming outside at the pool. And men won't likely go hungry or thirsty; they can choose from things like pork loin, New York strip, Wisconsin microbrews, distilled liquors and wines.
---
Garrett Mersberger is the manager at Kohler Waters Spa in Kohler, Wisconsin, one of only 41 five-star spas worldwide. The spa is known for its soothing and innovative water-inspired treatments.
Spas have been dominated by the female clientele for years and it hasn't been until recently that male spa visits are on the rise. The spa environment is often viewed as a female-oriented industry that focuses on health, beauty and stress relief. But times are changing.

Stress relief is a big reason men visit spas today, but they seek out–and see the benefit of–other treatments like facials, pedicures and even manicures. Here, men can enjoy quick spa treatments, golf-specific treatments (like golfer's foot renewal or golfer's pre-round treatment) or all-day immersion of our latest therapeutic water treatments that they cannot experience anywhere else.
---
(formerly Waldorf Astoria Spa at the Boulders Resort)
Anne Patton is Spa Director at the Boulders Resort & Spa in Scottsdale, Arizona. This beautiful, bucolic property (including a championship golf course), spans 1,300 acres of the Sonoran Desert foothills.
The biggest barrier that makes men hesitant is the actual spa environment. The design of the Waldorf Astoria Spa thoughtfully includes a Men's "Niwa' (lounge) with wet steam, dry sauna, O'furo (Japanese bath) and exclusive amenities and products just for men. The fitness facilities are not just indoors; the outdoor areas allow for a nice combination of adventure and spa.

Men can enjoy adrenaline-charged adventures in the morning like rock climbing, mountain biking, horseback riding, desert fly fishing and hiking (there's even group fitness classes customized to golfers), and follow it up with a well-earned spa treatment at the end of the day. Some of the more popular male-designed spa services include OM4Men facial/cucumber quench body treatment and an arnica therapeutic deep tissue massage.
---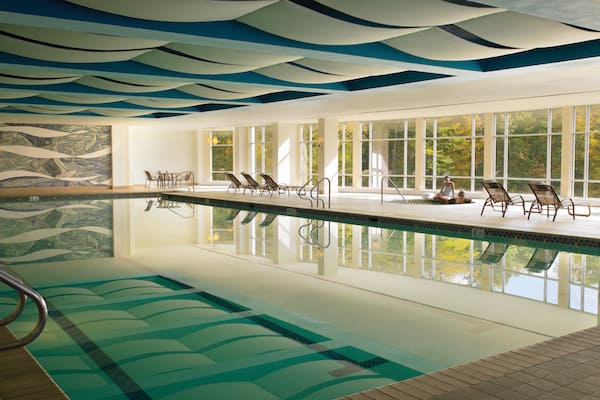 Sheryl Press is Director of Public Relations at Canyon Ranch (which has locations in Tucson, Arizona; Lenox, Massachusetts; and Miami Beach, Florida–as well as at various hotels and on cruise ships). Canyon Ranch has been transforming lives for over 30 years.
Men might be hesitant to visit a spa because they believe it's all about facial, massages and manicures. Here at Canyon Ranch, SPA means a 'Special Personalized Adventure," with every visit customized for personal interest, pleasure and goals. Our vast array of activities including outdoor hiking or canoeing, 40-plus daily fitness classes (like men's stretch and boxer's workout) and personal consultations with wellness professionals appeal to both men and women alike.

Other activities that may appeal especially to men include high ropes adventure, golf, sculling and stand-up paddle boarding. The spa offers services for men like the gentleman's facial and the 'muscle melt for road warriors' massage.

Men can do anything they're open to experiencing. Expert program advisors can help assist in schedule planning that reflects preferences, goals and interests.
---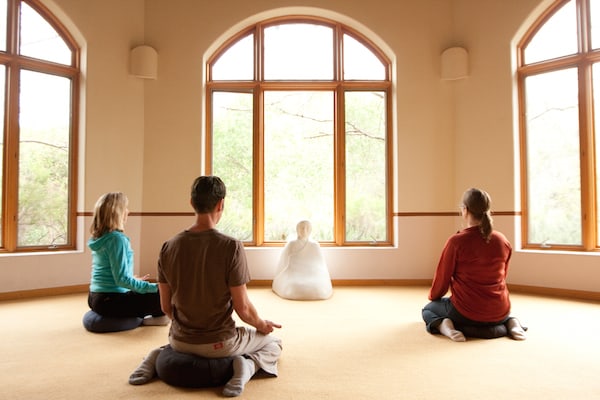 Ali Lundberg is a public relations specialist for Rancho la Puerta. Located near San Diego, California, it was named "Number One World's Best Destination Spa" and was co-founded by a man.
Rancho La Puerta has the Men's Health Center, a 5,390-square-foot wellness center dedicated to male guests with massage/therapy rooms, lounge, hot tub, sauna, locker room, showers, Wi-Fi and a TV. There is a men's-only orientation on Saturdays, where the Ranch highlights classes and activities that are of particular interest to our male guests.

Some men's-focused experiences available at the Ranch include TRX classes, cardio boot camps, mountain hikes, sports massages, training sessions and more. The men who visit the Ranch include solo travelers, as well as men traveling with their significant others and partners, the majority practice a healthy lifestyle and enjoy fitness, clean eating and are drawn to the Ranch for its natural surroundings, lush landscaping, relaxing atmosphere and close proximity to many hiking trails.In addition, there is a running track (1/6-mile); four lighted tennis courts; volleyball and basketball court; three swimming pools, five hot tubs, and three dozen hammocks, to entice guests to rest and read, beneath ancient oak trees.

Three semi-vegetarian, gourmet meals are provided to all guests of Rancho La Puerta each day, with many of the ingredients grown on the ranch's adjacent farm. There are plenty of protein options available to all guests, including seafood, and snacks are also offered at scheduled times in the Main Lounge.
Perhaps I'll print out this article and slip it into hubby's suitcase the next time he goes on one of his stressful business trips. It might make some good, entertaining nighttime reading…and give him some food for thought about trying a spa one more time.
I can (almost) guarantee that next time, he'll be a willing partner! In fact, I'm packing his suitcase now.
---
Also on MoreTimeToTravel.com
---
Save to Pinterest!!