The Joys Of A Mother-Son Spa Trip at the Lodge at Woodloch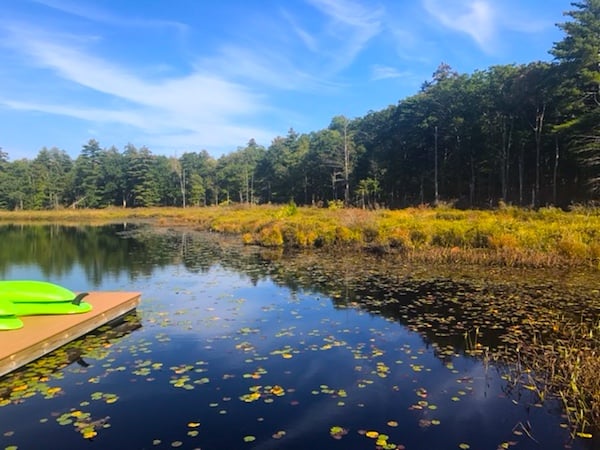 Health and wellness contributor Sheryl Kraft—a mother of two adult sons—writes about her mother-son spa trip to The Lodge at Woodloch.
There are no shortages of mother-daughter spa trips. But what about a mother-son spa trip?
Each time I read a description of a mother-daughter getaway in a spa brochure, or heard from a friend about how she and her daughter enjoyed a wonderful vacation together, I have to admit to having felt a bit let down.
That's because I have sons…and I've yet to see any spa getaway aimed at this duo.
I took that as a challenge of figuring out what to do when you don't see what you want: I made my own.
It didn't take much time for me to figure it all out. My younger son, Jeremy, takes after me in so many ways. People often say we look alike, and we tend to have similar dispositions. And, it turns out, he has a special reverence for all things spa, too. Although he's never visited one, he does like to be soothed and pampered – and has developed an appetite and appreciation for wholesome, healthy foods and exploring new things.
---
This post may contain affiliate links. This means that I may receive compensation if you click a link, at no additional cost to you. For more information, please read my privacy and disclosure policies at the end of this page.
---
Finding the perfect excuse for a mother-son spa trip
His 30th birthday was the perfect "excuse" I needed to let him see one first-hand, rather than just hear me wax poetic about all the spa visits I've been fortunate to experience over the years.
There are so many wonderful spas to choose from, each offering their own brand of luxury and wellness, but the ability to pinpoint just one proved to be tougher than I anticipated. I'd been to so many spectacularly special properties that I yearned to share with him; Arizona's Canyon Ranch Wellness Resort Tucson , The Boulders Resort & Spa, and Miraval; California's Golden Door; Florida's Pritikin Longevity Center; Utah's Red Mountain Resort; Mexico's Rancho La Puerta; Pennsylvania's The Lodge at Woodloch. Each and every one was a unique and memorable experience and the afterglow continued to resonate long after my trip had ended.
And then there are the treasure trove of others that I had not (yet) visited, including Nemacolin and Skyterra Wellness Retreat, plus countless others.
Narrowing the choice
After much determination and back-and-forth conversation, we decided we'd be best to maximize our limited time by trading in the flights and for a two and a half-hour car ride, and stay close to home. The winner? The Lodge at Woodloch, one place I'd always been happy to visit and equally hesitant to leave.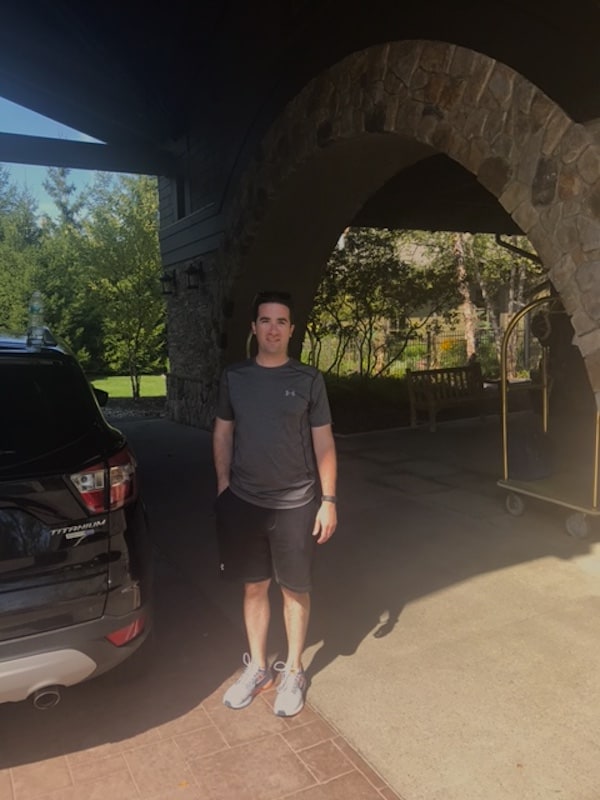 This warm and gracious luxury destination spa, nestled on 500-plus wooded acres in Northeast Pennsylvania, would be the perfect place to escape, celebrate and catch up on things we're normally too busy and distracted to pay attention to, like…everyday life. We had both been working too hard, sleeping too little and stressing too much.
Woodloch never fails to please. Its intimate size- just 58 rooms –allows for an easy but unobtrusive familiarity, rich with bountiful spa treatments, fitness programs and educational forums that are excellent and enriching.
Something for mother, son and mother & son
We luxuriated in treatments: For Jeremy, a massage and his first-ever facial; for me, a Sole Soother (my feet always appreciate some TLC) and Thai Bodywork (to work on life's endless array of knots and kinks). I loved the class Drums Alive, honing my coordination and concentration skills while beating on a ball with drumsticks, while Jeremy learned the finer points of Tai Chi, then challenged himself to Stand Up Paddle boarding.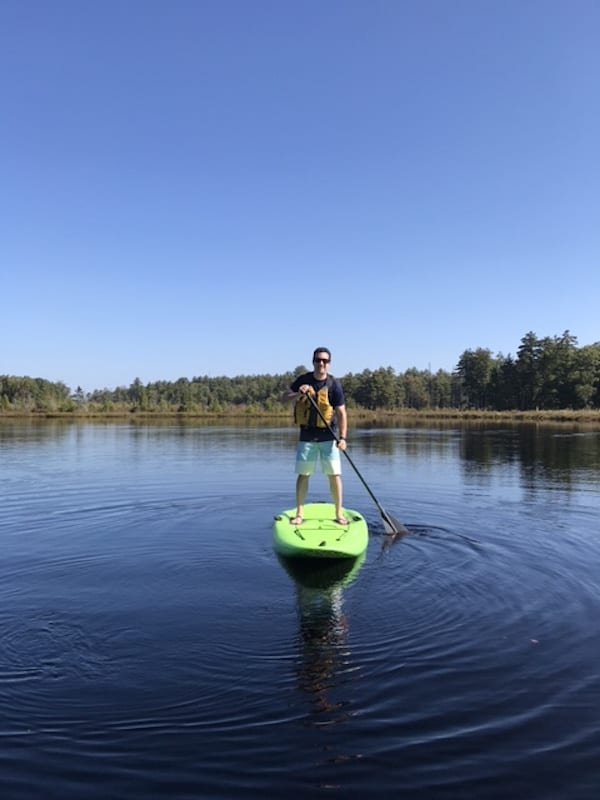 We were fortunate to be visiting during which time the weather hung onto summer well beyond its designated finale. This allowed us to take full advantage of the sumptuous outdoor expanse of property which includes a labyrinth, an archery range, biking, hiking, kayaking; plus a farm-to-table organic garden, a Pollinator Garden, Healing Garden and other unexpected surprises. I discovered while looking for photo ops during my Naturepix 101 class (I picked up some fun and easy tips for iPhone photography).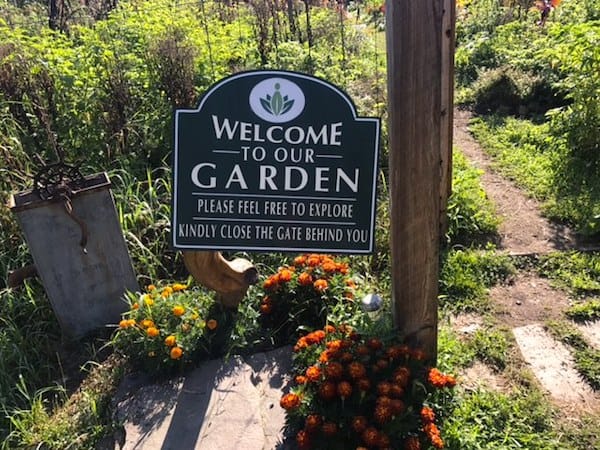 Some classes –like the mindfulness meditation – we enjoyed together – while other times, we went our separate ways; Jeremy heading for Yoga for a Healthy Back while I made my way to Pilates. A relaxing, multi-course dinner at the end of the day allowed us ample time to catch up with one another and share the finer points of our days before we, tired and sated, fell into a deep and restful slumber.
I couldn't resist posting to social media during my visit (I know, I know; I should not have been doing this while at a spa!). Sprinkled in among the many likes and positive comments were a few remarks by mothers of sons:
"Sending this to my boys!" said one.
"Me, too!" chimed in another.
"Lucky you," remarked one more.
A chance for reconnecting
Ah, Woodloch, thank you for allowing me to reconnect with my son, with my soul and with myself. Thank you for your well-prepared and fresh, wholesome menu inspired and created by executive chef Josh Tomson; for the comfy and luxurious guest room and lovely marble bathroom; the friendly and accommodating staff and motivating fitness classes. Thanks for the warmth of your outdoor fire pit, which allowed us to kick back and breathe in the night; to the soaking pools and whirlpools; immaculate and well-appointed sauna, steam and locker rooms.
There are so many things that we didn't get to experience, like your fly-fishing, snow-shoeing, cross-country skiing, geo-caching, and chi gong, float therapy, art classes and forest bathing.
I guess we'll just have to return.
---
All photo credits: Sheryl Kraft
Disclosure: The author's stay at The Lodge at Woodloch was sponsored by the property. Any thoughts expressed in this post are her own.
---
IF YOU GO
The Lodge at Woodloch, Hawley, Pennsylvania
---
Save to Pinterest!!