7 Staycation Tips for Planning A Great Overnight
Here are some staycation tips for creating an overnight getaway that is the perfect antidote for any seasonal doldrums.
Sometimes an overnight staycation can feel like so much more than that. If you choose the right destination, get there early, and stay late, you'll feel like you have been away much longer.
It's a perfect solution for those who don't have more time to travel or who want to keep costs to a minimum. (As an example, you can read about one of our overnight stays at The Pierre, Taj Hotel in New York City).
Here are some of the lessons and overnight staycation tips we learned about planning a getaway. Perhaps, some of them will help inspire yours!
1) Plan ahead
If you schedule your staycation ahead of time, you'll have something to look forward to. Part of the joy of any vacation is the anticipation!
By planning in advance, you can also take advantage of less expensive hotel rates (although there is nothing wrong with last-minute staycations).
If you can't afford the 5-star luxury hotel you would really like to stay in, visit one or two special hotel bars or restaurants to get a taste of the ambiance.
Take advantage of free events at your destination. Check local tourist websites and local newspapers for up-to-date information.
2) Think out-of-the-box and do something different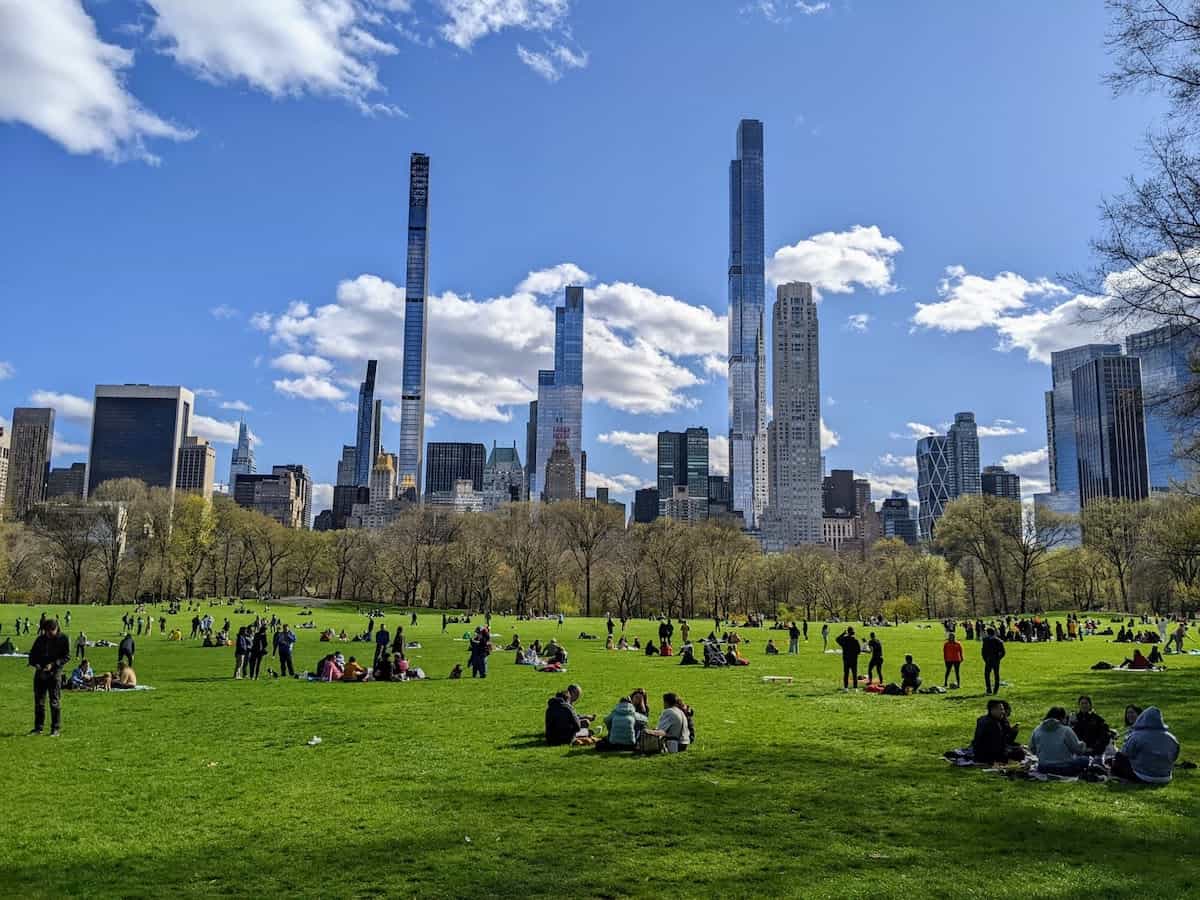 To make it feel like a real vacation, choose a destination that's different from the one you're ordinarily accustomed to.
Live in the city? Try the country. Live inland? Try the coast. Spend too much time in the car? Choose a walkable destination.
You can also use the opportunity to try new cuisines and new restaurants. And a self-indulgent stay at a hotel spa or a shopping jaunt can be refreshing and restorative.
For some, doing something different might simply mean reading a good book while luxuriating in a hotel room or comfy reading space in the hotel.
3) Choose a no-fly destination
You only have two days, so nearby, easy-to-get-to destinations are a great choice to save you time and money.
Many times, wee could have taken the commuter train (Metro North) to New York City but found discount coupons for overnight parking that made driving a more economical option.
Parking tip: If you need to park in New York or any other large city, Google the "name of the city" and "parking" and "discount." You'll be surprised at all the options for printable discount coupons.
4) One night may be as satisfying as two
A stay in a hotel always feels magical. One trick to help save on hotel costs (or use the money for a more luxurious stay) is to plan an overnight stay rather than booking an entire Friday to Sunday weekend.
When weekend occupancy rates are low (as they often are in cities), many hotels accommodate early check-ins on Saturday and/or late checkouts on Sunday. (This will make an overnight feel much longer than that!)
Another advantage of an overnight staycation: You avoid the hassle of having to stop the mail or of finding someone to water your plants.
5) Pack ultralight
With an overnight stay, packing light is pretty effortless. In fact, all you really need is a toothbrush and a change of underwear.
You can take a change of clothes, but the less you take, the happier you will be when you arrive home without excess laundry.
6) Plan one special event during your stay
Give yourself something to look forward to and something to look back upon—something you really enjoy. Visiting a museum can immerse you in art, culture and history.
You can get tickets for a show, or a movie or make reservations for a special dinner.
7) Don't over plan
Leave yourself time for spontaneity, unexpected surprises—and even a mid-day nap.
On one staycation, we popped into the Apple Store, had lunch at a lovely brasserie on 57th Street, visited a public art exhibit in the park, and ate bagels and French toast for breakfast at Viand, a one-of-kind, hole-in-the-wall coffee shop on Madison Avenue.
8) Avoid work
Although you don't have to unplug entirely, try to avoid emails. They are a time suck. However, you probably will want to use your smartphone to map locations, purchase tickets for restaurants and attractions, and take photos, but try to get away from the grind.
But do make your staycation truly relaxing by changing your routines, and limiting reading or responding to non-essential emails.
All photo credits: Jerome Levine (unless otherwise noted)
---
Save to Pinterest!!