Travel Safety Accessories: The Essentials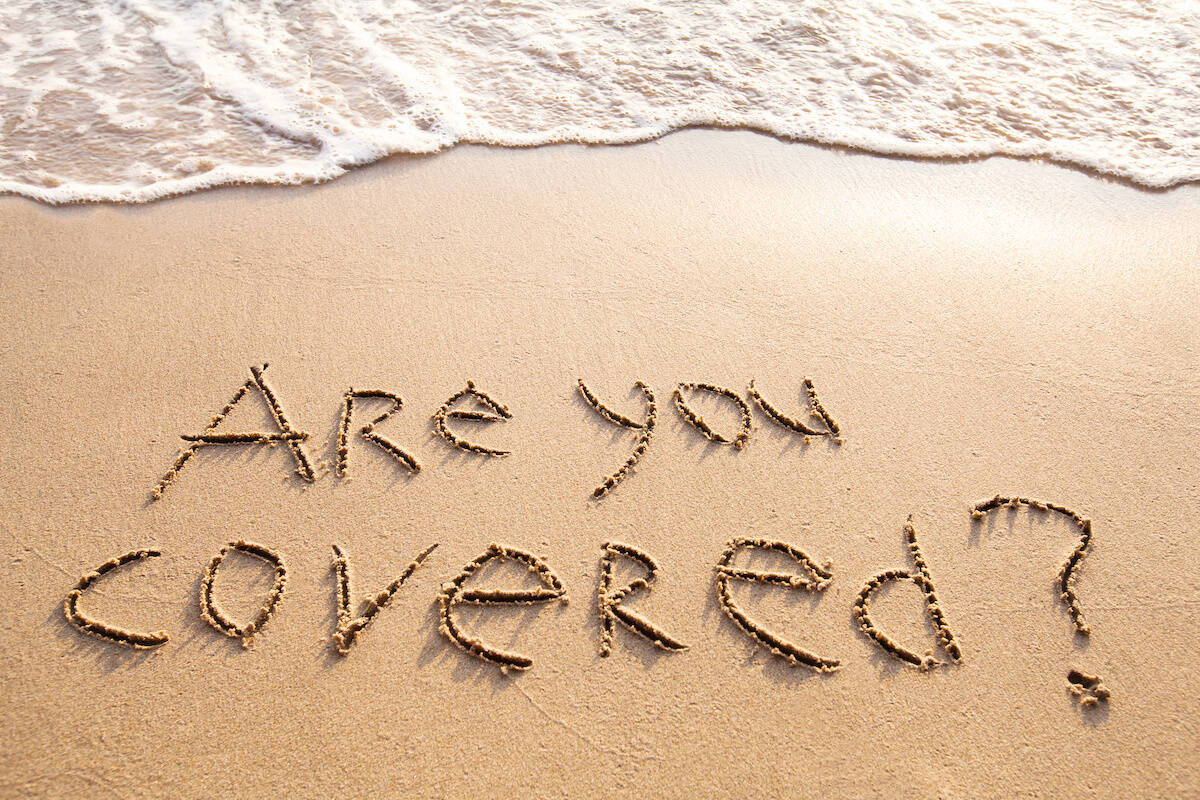 When you're away from home, safety is a prime concern, both your personal safety and that of your belongings.
We've curated a list of travel safety accessories and gadgets to enhance your sense of security and minimize unnecessary risks and dangers.
Best Travel Safety Accessories 2023
---
This post contains affiliate links. This means that I may receive compensation if you click a link, at no additional cost to you. For more information, please read my privacy and disclosure policies at the end of this page.
---
Portable Carbon Monoxide Detector
Three young people died of carbon monoxide poisoning while they were vacationing at an Airbnb property in Mexico City. Similar deaths have also been reported in luxury hotels.
Because travelers can never be sure whether their accommodations have this simple life-saving device, bringing your own is a good idea.
This Kidde Portable Carbon Monoxide Detector is inexpensive and lightweight. Because it is battery-powered (it comes with two AA batteries), you don't have to worry about plugging it into an electrical socket when you're abroad. The device sounds a loud alarm if the colorless, odorless gas is in your sleeping quarters.
---
Portable Phone Charger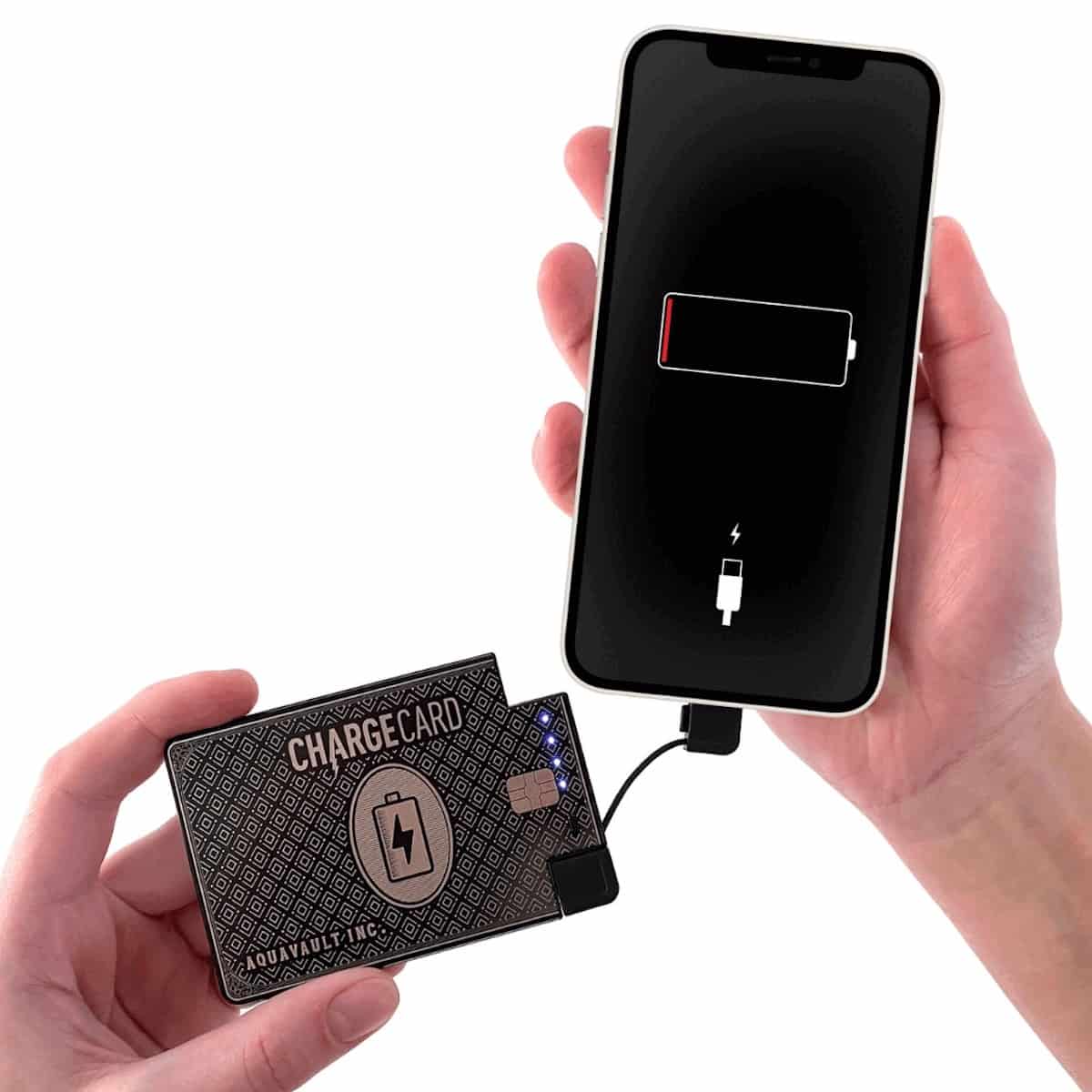 When you're traveling, finding out your cellphone battery is depleted can be very frustrating. You may not be able to use your map app to get back to your hotel or use the phone to contact a travel companion.
AquaVault's ChargeCard portable phone charger is lightweight, ultra-slim, and comes in an attractive and durable stainless steel case. Even though it offers ultra-fast charging, it's only the size of a credit card (3.3 x 2.3 x. 0.18") and weighs 2.2 ounces, making it convenient to stash in a wallet, purse, or pocket.
No need to carry extra cables because it comes with built-in USB-C, Lightning, and Micro USB charging cables that work with Apple, Android, and most other devices.
---
Personal Money Belt
Pickpockets are everywhere, whether you're home or abroad.
If you need to carry cash or foreign currency, keeping it out of reach is prudent. We've had two pickpocket attempts, one on a train and one outside a shopping mall. We escaped by the skin of our teeth.
A Personal Money Belt is great for storing currency and other valuables, especially if you don't have an in-room safe. This Venture 4 Money Belt is eminently practical. Made of durable ripstop material, it's large enough to hold currency, cards, a passport, a hotel key card, and other documents.
---
Silk Undercover Bra Stash
Eagle Creek is one of my favorite travel accessory brands; this product doesn't disappoint.
This clever Eagle Creek Silk Bra Stash hooks onto the center or strap of a bra or can be tucked inside one cup so that you can stash folded bills and a credit card (or a pair of diamond studs) out of sight.
It's tiny, discreet, comfortable to wear, made of moisture-resistant natural silk, and utterly feminine. It's a bit pricey, but you pay for its quality.
There are less-expensive bra stashes made of nylon and faux-silk materials.
---
Travel First Aid Kit
When you're on a walking tour, you may get a blister on the heel or toe of your foot. You may even trip on uneven payment and cut your knee.
A travel first aid kit can save you from getting an infection that could derail your trip.
This compact and convenient Mini First Aid Kit is small enough to tuck in a bag or suitcase. Perfect for any kind of trip or minor injury, it is stuffed with 110 first-aid items that you hopefully won't have to use.
---
Apple AirTag
How did we ever live without these travel safety essentials?
If your suitcase is lost or stolen, an Apple AirTag will send out a secure Bluetooth signal to iCloud that allows you to trace the location of your luggage or other items (e.g., handbag) on your phone.
It weighs only .39 ounces, and its battery is long-lasting. You may even be able to locate your lost suitcase at your last layover before airport security identifies it.
---
RFID Blocking Sleeves
Identity theft can be one of the most aggravating occurrences during a trip because it can be financially and emotionally devastating to find out that someone has gotten your personal information for nefarious purposes.
This colorful 15-piece set of RFID Blocking Sleeves also includes passport covers. They are all color-coded, making them easy to find.
Using them eliminates the need for an RFID-blocking wallet. They make a great little Bon Voyage gift for traveling friends and relatives.
---
TSA Approved Luggage Locks
A luggage lock won't totally deter crime, but if a thief has to choose between a suitcase with a lock and one without, odds are they'll choose the latter.
And if your bag is subject to a TSA inspection, they will be able to open these locks without breaking them (and leaving your suitcase open).
This set of three-digit TSA-Approved Cable Locks are sturdy but flexible. If there is no safe in your accommodations, they are great for securing items in your suitcase when you leave your hotel or rental property.
---
Personal Alarm for Women
If you are a woman traveling solo, this Personal Alarm for Women is a must-have.
You never know when you'll be walking on a poorly lit street, be alone in an underground parking garage, or even feel unsafe on public transportation.
This safety alarm is small enough to fit on a keychain and makes a loud noise with a high-intensity flashing light when you feel you might be in danger. Battery-powered, it comes in a rose gold finish.
Easy to use, it makes a great gift for sisters, daughters, mothers and friends.
---
Luggage Tags
It's easy to misplace a suitcase or, for another traveler, to pull your suitcase off the airport carousel inadvertently.
Tagging your bag adds a bit of personality in addition to your personal identification.
This colorful set of 10 Luggage Tags either comes in multi colors (as shown) or one color of your choice. They are also useful for backpacks and carry-ons.
---
KN 95 Masks
No, COVID isn't over. And many people we know are still contracting COVID as they pass through busy airports.
K N95 Face Masks can also help prevent other respiratory infections and protect you from inhaling fine particles resulting from forest fires.
If you are likely to be in crowds on your trip, better safe than sorry. These masks come in multi colors in packs of 60, enough for you and your travel companions. The 5-layer masks are breathable and comfortable and come individually wrapped.
---
Passport and Vaccine Card Holder
This whimsical combo Passport and Vaccine Card Holder will keep these precious documents safe and easy to access in a pocket, bag, or purse.
Made of eco-friendly faux leather, the case is durable and will last over many trips. It is also water-resistant and has built-in RFID-blocking technology.
---
Phone Lanyard
You'll never know when you'll want to take a photo when traveling.
A Phone Lanyard (also called a phone strap) makes sure your phone is always handy. This one is adjustable so you can wear it around your neck or cross-body.
It is compatible with most smartphones and cases, and is sturdy enough to wear all day. I sometimes forget my phone at restaurants (leaving it on the table). Using a phone lanyard is an elegant solution if you are forgetful like me. This one comes in a range of colors and styles, but I like the snake style the best.
---
Waterproof AirTag Holders
If you don't already have AirTags, you'll want to purchase them so you can use these lovely Waterproof AirTag holders.
The four-pack comes in assorted sherbert (or other) colors. The soft, scratch-proof protective covers are made of silicone.
---
FlexSafe Portable Beach Chair Vault
Whether you're swimming at the beach, at a resort, or on a cruise ship, you may worry about keeping your valuables safe when you're away from your chair.
This portable FlexSafe Beach Chair Vault is an anti-theft safe bag that affixes to beach chairs or tables to keep your wallet, keys, phone (and whatever else) safe. It's made of a slash-resistant, heavy-duty material.
The vault is lightweight, has a three-digit programmable lock, and is water-resistant.
---
LG Portable Air Purifier
We've been using an air purifier at home, both in our bedroom and in our home offices, to remove allergens and pollutants from the air.
EPA guidance suggests that portable air filters can also help lessen the risks of airborne viruses.
Given that COVID is still a concern, we love this little LG Mini Air Purifier for travel that gives us some peace of mind and alerts us to the air quality in our room. Ultra-compact and portable, it's about the same size and weight as a water bottle.
---
Individually-Packaged Insect Repellent Wipes
I love this package of 12 individually wrapped insect-repellent wipes. If I'm going to be dining al fresco, I slip one into my purse and unobtrusively apply the wipe to my arms, legs and neck.
If you're a mosquito magnet, you'll want to have these wipes at hand. The protection lasts up to 8 hours, and they're unscented. You might need to bring a couple of extra ones with you because your traveling companions will want to use them too!
---
Save to Pinterest!!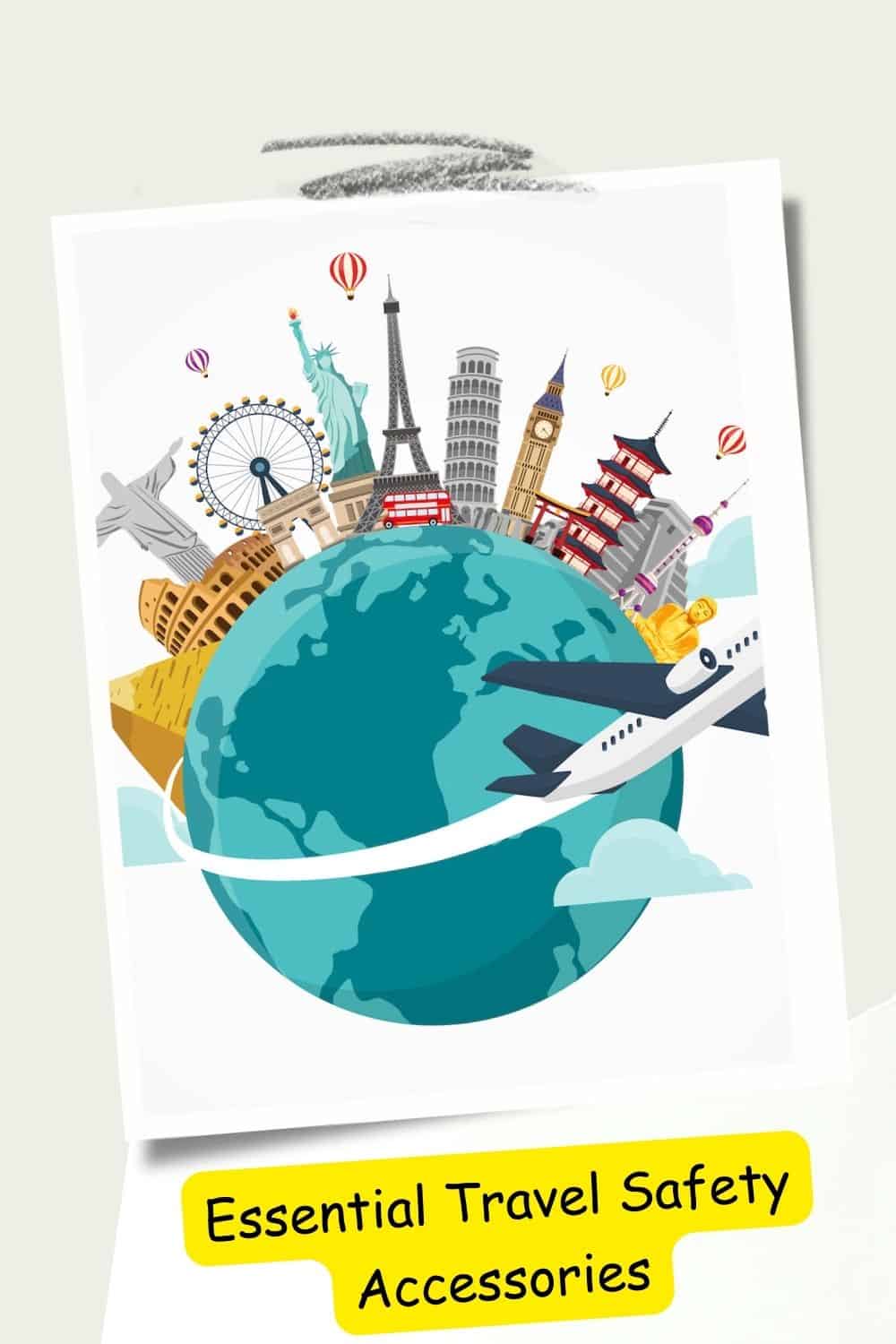 ---