The lighter side of travel: Visiting the bad hair capital of the world
Cancun may well be the bad hair capital of the world.
Don't get me wrong. I love Cancun. I love its sandy beaches, aquamarine waters, wonderful weather, and beautiful resorts. The foods of the Yucatan Peninsula are delicious and the locals are gracious and welcoming. But I've traveled to Cancun enough times to conclude that Cancun has to be the Bad Hair Capital of the World.
Let me explain. Cancun's climate offers a perfect storm of sun, wind and humidity unlike any other destination I've ever visited. After showering, washing my hair, using various products recommended by my hairdresser, blowing my hair and ironing it—my hair in Cancun always looks other-worldly within five minutes of leaving my air-conditioned room.
My head gets so big and frizzy that I can't believe it's me I'm looking at in the mirror. At night, my hair feels so dry and bristly that it makes sounds when my head shifts on the pillow.
If you've traveled to Cancun, you'll notice that many Mexican women working in the resorts have long (usually black) hair that's plastered down and tied back in a bun. Yes, it's a neat look but I don't believe it's an accident. They don't want to risk the perils of bad hair gone wild.
I wonder about the brides who plan destination weddings in Cancun and Riviera Maya, and who think through every single detail of their special days—perhaps, not considering what their hairdos might look like in the photographs.
If you scour the Internet or ask friends, you'll hear lots of solutions. But they are mere Band-Aids; I've tried them all and they don't make much of a difference. They include:
Getting a good haircut (preferably in layers) before your trip.
Letting your hair grow long so you can tie it back in a ponytail.
Keeping your hair covered with a hat during the day.
Washing your hair immediately after swimming in the ocean or at a pool.
Using lots of high-quality hair products: Conditioner, gels, hairspray or whatever else you use for body and control.
Fortunately, I've learned to live with bad hair because a visit to Cancun is worth the sacrifice.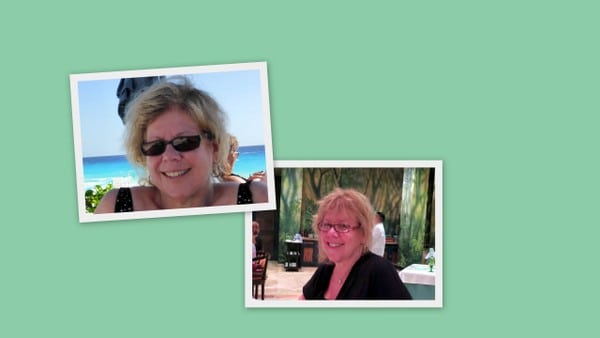 ---
On WebMD: Surviving a Bad Hair Day
---
Is there any destination to which you've traveled that might compete for Bad Hair Capital of the World?
Any remedies/tools you've found to help cope?
---
This post is part of a linkup to Noel Morata's Travel Photo Discovery.