How to avoid paying extra baggage fees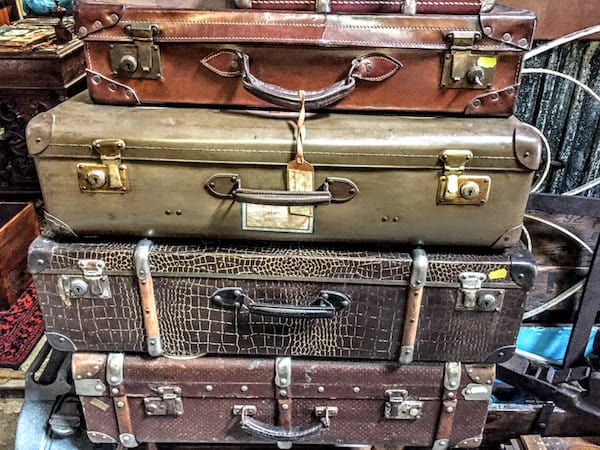 With no industry-wide standards, baggage fees vary from airline to airline, confusing even the savviest consumer. These fees can add a significant — and often unpredictable — surcharge to the already high cost of flying. During the first quarter of 2012, the 15 largest US airlines collected more than $815 million in baggage fees, according to the US Bureau of Transportation Statistics.
Here are some tips to help you avoid unnecessary baggage fees:
1-Know the rules
Before you purchase a ticket, check the airline's website to determine its policies for checked and carry-on bags, or have a ticketing agent explain them. Baggage fees vary so widely that they may help you determine which airline to fly.
JetBlue, Southwest Airlines, and Virgin Atlantic (which is not a US carrier) are among the few remaining carriers that allow one checked bag free (Southwest and Virgin Atlantic allow two). Allegiant Air and Spirit Airlines fees are among the most punishing, charging up to $34.99 each way for a first checked bag. Both carriers charge carry-on fees, and checked bag fees paid at the airport can run even higher. Alaska Airlines is the first to charge a first checked bag fee for some passengers upgraded to first class.
Adding to the confusion, these fees often differ based on your fare status, your frequent-flier status, the type of aircraft you are flying, and your destination. Travelers also need to be aware of extra fees for traveling with large objects like baby gear (e.g., strollers, car seats), musical instruments, or sports equipment. Virgin Atlantic has one of the most liberal baggage policies, allowing checked sports and baby equipment weighing less than 50 pounds for free.
Baggage fees have become so complicated that at least one carrier, United Airlines, has an online form on its website to help travelers determine fees based on destination and type of ticket. A growing number of consumer websites, including NerdWallet.com and AirfareWatchdog.com, provide charts to compare baggage fees across airlines.
2-Measure and weigh
Once you know the rules, measure and weigh your bags to help avoid overweight or oversize fees. "Oversize fees can range from $50 to $300 each way per bag," says Alicia Jao of NerdWallet.com. These fees can apply to bags you have already paid extra to check.
When packing, use an inexpensive digital luggage scale and tape measure; some suitcases have integrated scales that alert you when their weight exceeds 50 pounds. This allows you to redistribute belongings among your bags.
Since carry-ons are rarely weighed, many travelers use space in carry-ons to reduce the weight of checked baggage.
3-Take advantage of your personal item
Most airlines allow passengers to carry on at least one personal item free, such as a purse, tote, backpack, diaper bag, or laptop, in addition to a carry-on. While the item needs to conform to size limitations and fit in the overhead bin or beneath the seat, it usually is not checked for weight. You also can carry on an overcoat.
4-Pack light
Make a list and take only what you need. Choose lightweight fabrics to conserve weight. Coordinate colors to mix and match, and use accessories to change their look. Pack miniature rather than full-size toiletries.
When buying luggage, remember the heavier the suitcase, the less weight for what's inside. Many travelers choose hard-sided, polycarbonate suitcases, which tend to be lighter.
5-Play your cards right
Some co-branded airline credit cards allow free checked bags, sometimes for companions as well. These cards have their own complicated rules; you often need to purchase plane tickets with the card. Certain premium cards, like American Express Platinum, refund baggage fees up to a certain amount incurred on flights booked with the card on a selected airline.
6-Let your clothes do the work
Consider vests and outer garments by Scottevest.com that allow you to carry items in pockets and Jaktogo.com for clothes made of lightweight fabrics with multiple pockets.
7-Use a shipping service
Assess the cost of using conventional shipping services (such as UPS, Fedex, or USPS) or one of a number of specialty services, such as Lugless.com, LuggageFree.com, and LuggageForward.com.
A recent US Court of Appeals ruling prohibits airlines from increasing the cost of baggage fees after ticket purchase. And last week, American Airlines announced a fee-based delivery service (starting at $29.95) to help travelers, once they have landed, bypass the luggage carousel.
---
[This article was published in the Boston Globe Travel Section on August 12, 2012.]