Yountville: A Little Town With A Lot of Tradition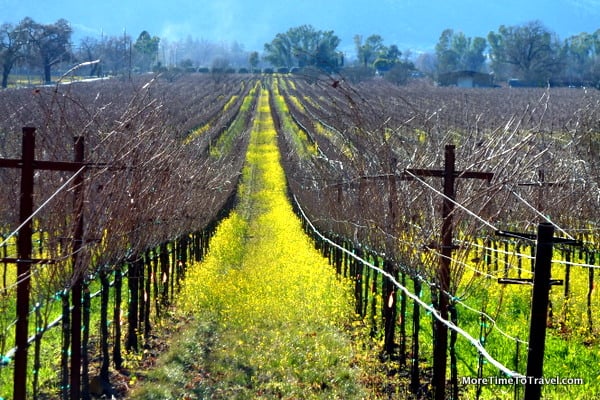 Yountville is the perfect base for exploring Napa Valley Wine Country.
Like any first-time visitor to Napa Valley, California, I couldn't take my eyes off the miles of manicured grape vines lining the fields on both sides of Route 29, the main stretch of road that runs about 30 miles from Calistoga (in the north) to American Canyon (in the south). With a rich history of farming, ranching, winemaking, and hospitality, the town of Yountville—which sits almost equidistant from each end—is often called heart of the Napa Valley.
George Calvert Yount was the first non-native to settle in the Napa Valley, after receiving a land grant of almost 12,000 acres in 1831 from the Mexican Military governor of California. The trapper and lumberjack soon planted pear trees, roses, strawberries, and mission grapes on his land—the grapes originally brought to northern California by Franciscan monks, who used them for sacraments. When Yount died in 1866, this growing settlement, previously called Sebastopol, was renamed in his honor.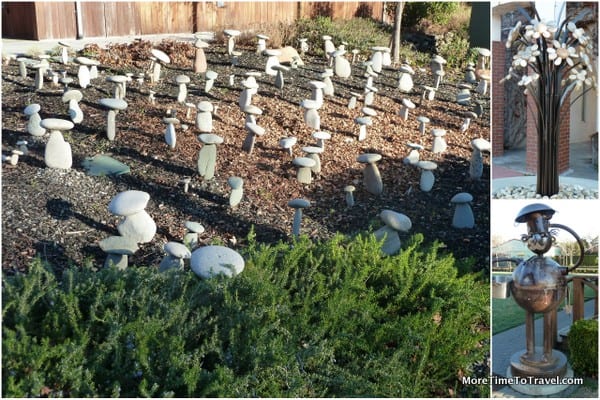 Since then, Yountville has earned a reputation for being a center of hospitality that George Yount never could have imagined. The little town he began has mushroomed to a population of some 3000 full-time residents (1500 of whom live within the confines of the Veteran's Home that opened there in 1884).
Yountville still feels intimate, especially when you sit down for a cup of coffee at the Yountville Deli or wait on line for a cup of coffee at the Yountville Coffee Caboose. Most townies live in unpretentious looking but expensive mission-style bungalows with large, inviting porches.
During the harvest season, the town is a magnet for gastronomes from the Bay area and beyond with two Michelin-starred restaurants: Thomas Keller's French Laundry (with three stars) and Bouchon Bistro (with one star). Also within walking distance are two Michelin Bib Gourmand restaurants, Bistro Jeanty and Redd Wood (selected for their moderate pricing; diners can order two courses and a glass of wine or dessert for $40 or less). Another favorite is celebrity-chef Michael Chiarello's Italian restaurant, Bottega.
Yountville is also home to the Napa Valley Museum, the Lincoln Theatre, and numerous wine tasting rooms and parks. Its impressive public arts program has more than 30 pieces of sculpture on display outdoors.
The town is a great place to stop for a memorable meal or to stay overnight at its one-of-a-kind hotels and resorts, including but not limited to the Bardessono Hotel and Spa, a luxurious but energy efficient LEED Platinum certified property; North Block Hotel, a contemporary boutique property; and the Napa Valley Railway Inn, a series of quirky railroad car suites that still sit on their original track. Moreover, Yountville's location offers tourists a perfect base for visiting other cities and towns at both ends of the Valley.
---
IF YOU GO
Visit Napa Valley (official tourism site)
---
Previously on More Time to Travel: