Infants on Planes: The younger the baby, the easier the flight…and other tips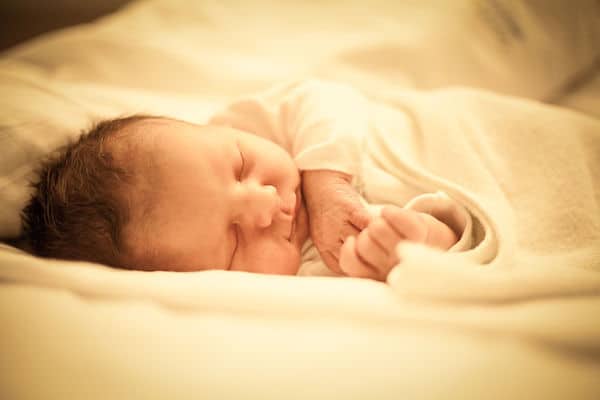 Why a story about infants on planes on a website for travelers over 50? One day you may be traveling with a new grandchild or need to pass this post on to your daughter or daughter-in-law. No grandchildren? Perhaps, it will offer a healthy dose of empathy next time you're seated next to a fussy baby.
"The younger the baby, the easier it is," says Corinne McDermott, founder of HaveBabyWillTravel.com. "Infants aren't mobile, can't touch icky surfaces, and you have control over their contact with other passengers," she says. But you need to be prepared and know the rules.
McDermott and other family travel experts offer these tips:
Most airlines will ticket infants 14 days or older. Check with your airline and your pediatrician to see when your baby can fly.
Some carriers are more baby-friendly than others. Before you book, call to determine respective airline policies and fees; documents needed (e.g. the baby's birth certificate or doctor's approval to travel); baggage allowances for baby gear, etc. Note: All U.S. citizens—including infants—require valid passports when flying internationally.
The safest place for infants (under 20 pounds) is in a rear-facing, FAA-approved car seat (aircraft approval will be printed on the label) secured to the seat next to you. Ask the airline if they offer discounted infant fares.
If you can't afford an additional seat and plan to keep the baby in your lap (not recommended, but permissible for children under the age of 2), inform the airline as soon as possible. Depending on the carrier, lap babies may still require a ticket (when traveling internationally) or boarding verification document (BVD) for domestic travel.
Bulkhead seats offer more legroom but less storage space; seats at the rear afford easier access to lavatories.
Airline schedules permitting, the best mom-tested time to fly is either during naptime or early morning (around 8AM) when the baby is alert and cheerful.
Prepare a checklist with everything you'll need in your carryon (e.g. diapers, wipes, food, formula, plastic bags for dirty diapers, etc.) Be prepared for delays.
Bring a change of clothes for baby, and extra shirt for mom in case of spit-ups and spills. Dress yourself and the baby in layers. Airports and planes can be too hot or too cold, and the heat of a baby's body against you makes you feel warmer.
At the airport, cradle the baby close to your body with a sling or baby carrier, or use the lightest weight umbrella stroller you can find. (You may be asked to check the stroller at the gate).
Arrive in time to take advantage of pre-boarding. If it isn't offered, ask.
Baby formula and breast milk (considered medically necessary liquids) are permitted by the TSA. To prevent ear pain that builds up with changes in cabin pressure during takeoff and landing, offer your baby milk or use a pacifier. If you are breastfeeding, try to stay hydrated throughout the flight.
Infants have less developed immune systems. Use antibacterial wipes and/or wash your hands often.
Even though babies can be fussy, try to relax. Ask flight attendants for help if you need it. If you're getting the evil eye from fellow passengers, offer to buy them drinks or snacks.
---
Sources:
Corinne McDermott, HaveBabyWillTravel.com, Toronto
Julie Danziger, Ovation Vacations, New York City
Misty Ewing Belles, Virtuoso Travel, Washington, DC
---
For additional information:
Federal Aviation Administration: Child Safety: Keep Your Little One Safe When You Fly
Transportation Security Administration: Traveling with Children
Kids Travel Doc: Should young infants travel by air?
[This article was previously published in the Chicago Tribune, Hartford Courant, Allentown Morning Call, and Baltimore Sun on November 5, 2014.]
---