PHOTOESSAY – The disappearing hutongs of Beijing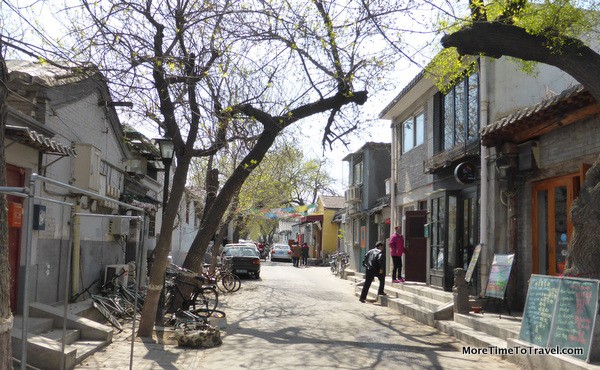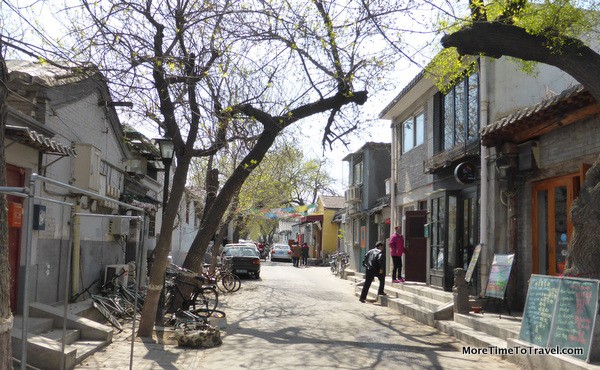 The hutongs of Beijing offer a stark contrast and look-back in this now vertical city filled with dazzling skyscrapers.
One way to get a glimpse of Beijing as it was centuries ago is to walk through its maze of narrow tree-lined streets and alleys, called hutongs.
Although many Hutongs were bulldozed in the mid-1900s to make way for modern roads and buildings, it is estimated that about 4500 remain, predominantly in older areas of the city. Some date back more than 700 years to the Yuan Dynasty (1260-1368).
Design of the hutongs
Hutongs are passageways formed by the gray brick, tile-roofed housing compounds that line both their sides. Organized in orderly rows, the buildings create four-sided courtyards (called siheyuan) that once had gardens and wells at their centers. Many have been rebuilt several times and replaced by gray concrete block but retain their traditional look and character.
Over the years, most have been subdivided and are now densely filled with multigenerational families. Some families have lived within these walls for many decades forming tight-knit communities.
By tradition, doors are painted bright red, many flanked by lions or drum stones. The walls are typically gray because during the Ming and Qing dynasties (between 1360 and 1911), only buildings inside the Forbidden City were allowed to use bright colored tiles. The structures were all built facing south to maximize light.
Most hutongs are named according to their location, history or the types of businesses once there. Originally known by word-of-mouth, names were later written down in the Ming and Qing dynasties. Now on some corners, you can find posted plaques that describe their history, often with English translations.
Pedal power
Cars can wedge through the larger streets but pedals predominate, both to carry people and transport goods. Bicycles, pedicabs and sidecars (some with small motors) whiz through carrying tourists and locals.
Life in the hutong
Residents within the cramped one-story buildings share communal kitchens and use public restrooms that often have no running water. Many still use coal firebricks for heat. Older residents enjoy the camaraderie of playing mah jongg, chess or cards, or simply sitting outside in the sun. They often rely on local vendors or peddlers for food and household goods.
Gentrification and preservation
In recent years, young Chinese entrepreneurs have rented space in some hutongs to open Western-style cafes, bars, nail shops and small boutiques. According to a recent Los Angeles Times news report, rents in one such hutong (Nanluogu Xiang) increased by 50 times over what they were six years ago. Although gentrification has markedly changed the character of these neighborhoods, ironically, it has allowed some landlords and their families to sustain their way of life. The Chinese government is also taking steps to preserve some hutongs as protected areas to safeguard their cultural and architectural legacy.
---
Read more about Hutong culture:
The New Yorker has a fascinating story written in 2006 by staff writer, Peter Hessler, who lived in an apartment building near one of these alleys for five years.
Tips for Travelers:
Set out in the morning when the streets are less crowded.
While you can visit by sidecar or rickshaw, walking allows you to set your own pace and peek inside doors and gates.
Streets and alleys can be very narrow with uneven surfaces; take care to avoid stumbling or getting sideswiped by cyclists or motorists.
Take a walking tour with a bilingual guide who can bring you to more traditional hutongs (avoiding ones filled with throngs of tourists), take you inside courtyards, and bring history to life.
---
IF YOU GO
We highly recommend the Hip Hutongs Tour we took with Context Travel. Our docent Valentina Punzi, a scholar in Chinese and Tibetan studies, was amazing.