Discover the Aosta Valley: A Unique Corner of Italy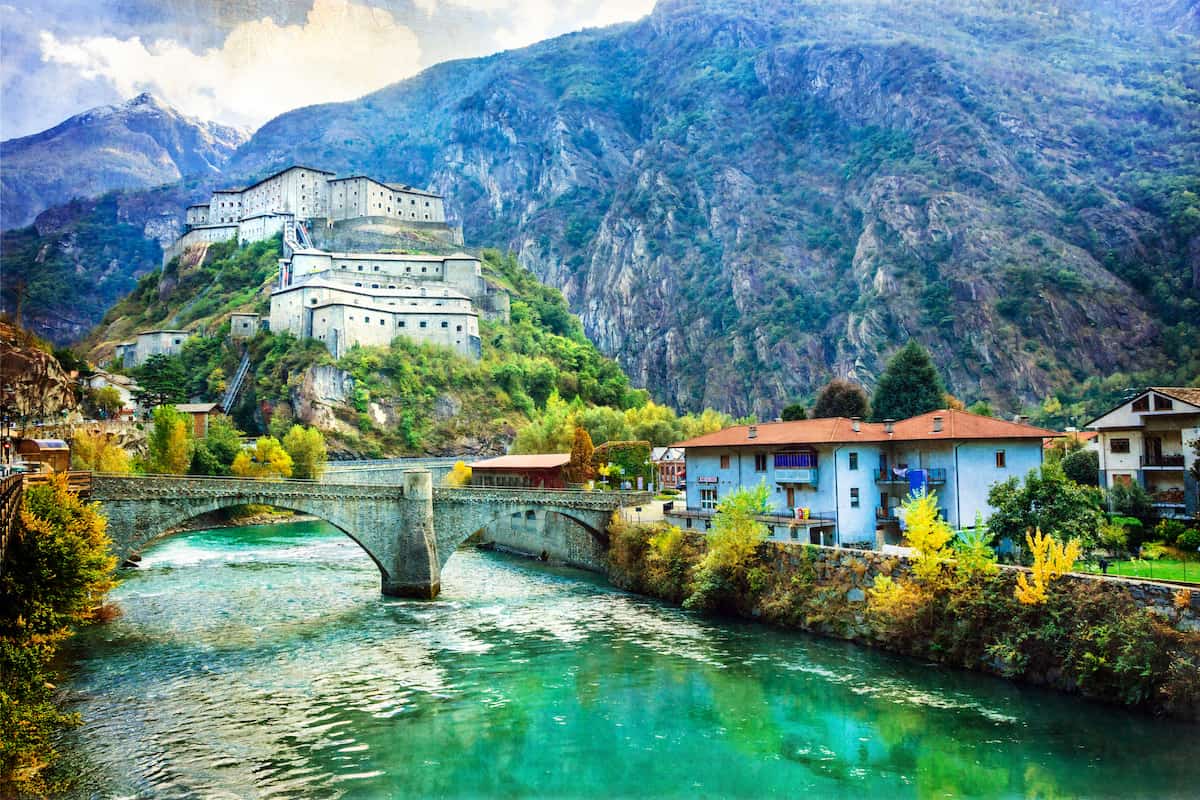 Italy's Aosta Valley, a bit off the beaten track, holds special appeals for travelers, including a unique sense of place.
Where is the Aosta Valley?
One of the country's 20 regions, the Aosta Valley is nestled in the Alps, in the northwest corner of Italy. It is bordered by France on the west, Switzerland in the north, and the region of Piedmont (Italy) on the south and east.
With the European Union borders open and welcoming back visitors, the timing couldn't be better for anyone hoping to explore this magnificent but lesser-known region.
What makes the Aosta Valley unique?
The smallest region of il Bel Paese (beautiful country), the Aosta Valley holds the distinction of having only one province. Yet, it ranks among the most scenic. It doesn't have the same cultural treasures as large cities like Rome, Florence, or Venice but it is also devoid of hordes of tourists.
A bit off the beaten track, its natural setting allows visitors to experience a variety of outdoor sports and activities. Unspoiled by the mass tourism that has plagued many other destinations in Italy, the Aosta Valley remains authentic, and its residents and businesses tend to be more gracious and receptive to guests.
Overview of the Aosta Valley
The food series, Le Petit Tour, showcases the culinary and wine traditions of the Aosta Valley (in Italian, Valle D'Aosta) and its passionate artisanal producers who are steeped in tradition.
But the series' stunning setting and cinematography—showcasing snow-capped mountains and lush valley views—often are the scene-stealers.
The Aosta Valley is surrounded by more than 40 mountain peaks, including some of the tallest ones in Europe, including Mont Blanc (at 4,810 meters above sea level) and Monte Rosa. Beneath the snow-capped mountain tops, picturesque hamlets and hillsides are dotted with centuries-old medieval castles; bell towers and church spires that seem to touch the sky; herds of grazing cattle; and colorful alpine wildflowers.
The capital city of the region, also called Aosta, dates back to Roman times. Bound to a common history, the area is unique in that it is bilingual, with both Italian and French as official languages (and a regional dialect, called Valdôtain, is also spoken).
The destination is a mecca for adventurers drawn to the outdoors.
Grand Paradiso, Italy's oldest national park (which has been compared to America's Yellowstone), straddles the border with the adjacent region of Piedmont. The more than 270-square-mile park is filled with wildlife: ibex, chamois, eagles, marmots, birds of prey, and more.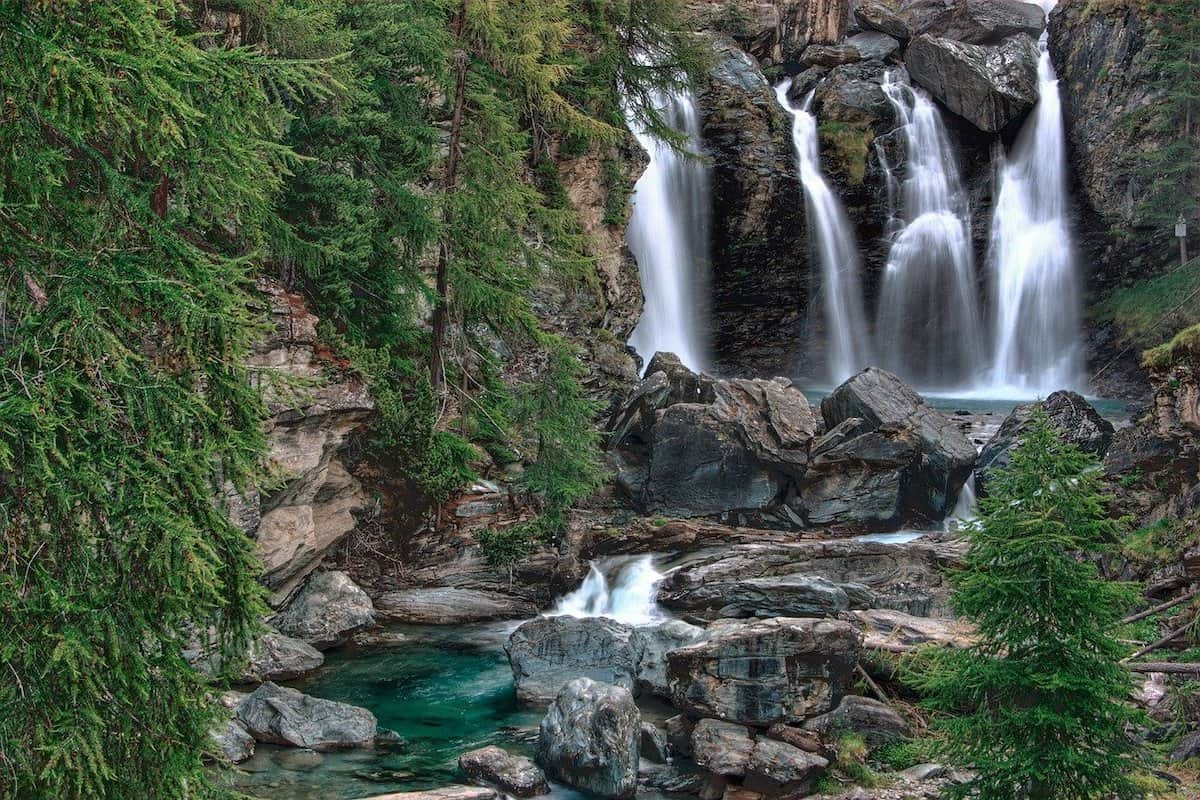 Those who enjoy sports and active travel, and those who want to travel slowly and soak in local life, will find a choice of different tours and itineraries to suit them regardless of the season.
Here are some other compelling reasons to visit the Aosta Valley:
Follow miles of trails for hiking and trekking
Regional and local governments, and mountain communities, maintain more than 3,100 miles of footpaths, ideal for short walks, longer hikes, or overnight treks with guides. During summer, these paths cross through meadows, pasturelands, woodlands, and high-altitude mountains.
Those opting for overnights can choose from an array of accommodations, ranging from camping sites, huts, and refuges to hostels and hotels. Mountain huts, first created at the end of the 19th century, offer beds for 2 to 6 people along with half-board (dinner and breakfast) accommodations. Certified professionals with an intimate knowledge of the terrain maintain the huts and assist visitors. More experienced hikers can stay at unattended bivouac huts.
The Via Francigena is a historic route that pilgrims took from Northern Europe to Rome. Popular with trekkers today, it passes through many vineyards and areas with PDO food products.
Experience two-season skiing, summer and winter sports
The slopes of Cervinia, Courmayeur, and Pila draw beginners as well as professional skiers to the majestic Aosta Valley.
Breuil-Cervinia is one of two areas of Italy that offers skiing in summer (from the end of June to the beginning of September) on the Plateau Rosà glacier (with views of the Matterhorn. Plenty of snow and long trails—extending over three valleys in two countries, Italy and Switzerland—make the runs popular with World Cup teams.
Sports enthusiasts can go ice-climbing, ice skating, snowshoeing, dog sledding, or play hockey in winter. In summer, there is fishing, swimming, rafting, canoeing, kayaking, road cycling, mountain biking, and golf.
Discover Alpine foods and wines
Geography, climate, and tradition have combined to create the unique gastronomy of the region. With cows, sheep, and goats grazing on the verdant hillsides and valleys, dairy products seem to be ubiquitous, especially cheeses.
The region boasts more than 100 varieties of cheese but DOP (Deonominazione di Origine Protetta) Fontina is the most prized. The cheese, which can only be produced in designated geographic areas, using specific raw materials and techniques, is treasured by chefs and food-lovers for its taste, texture, versatility, and meltability.
Often difficult (and expensive) to find outside Italy, Fontina is commonly found on cheese boards in Aosta, along with specialty cured meats and sausages (salumi, like Vallée d'Aoste Jambon de Bosses DOP, Motzetta, and Vallée d'Aoste Lard d'Arnad DOP). The cheese is also a primary ingredient in many traditional cooked dishes.
Because winters can be harsh, visitors will also find plenty of hearty soups as well as polenta, potato, and rice dishes to savor, both in small eateries and Michelin-starred gourmet restaurants. Desserts include regional biscuits (such as tegole and torcetti) or fruit pies or cakes made with fresh apples or pears from the orchards.
The Aosta Valley is one of the country's driest and most mountainous regions, so it isn't surprising that it is the smallest DOC wine appellation in Italy. Overcoming daunting challenges, winemakers produce seven sub-denominations that reflect the biodiversity in soils, altitudes, and sun exposure.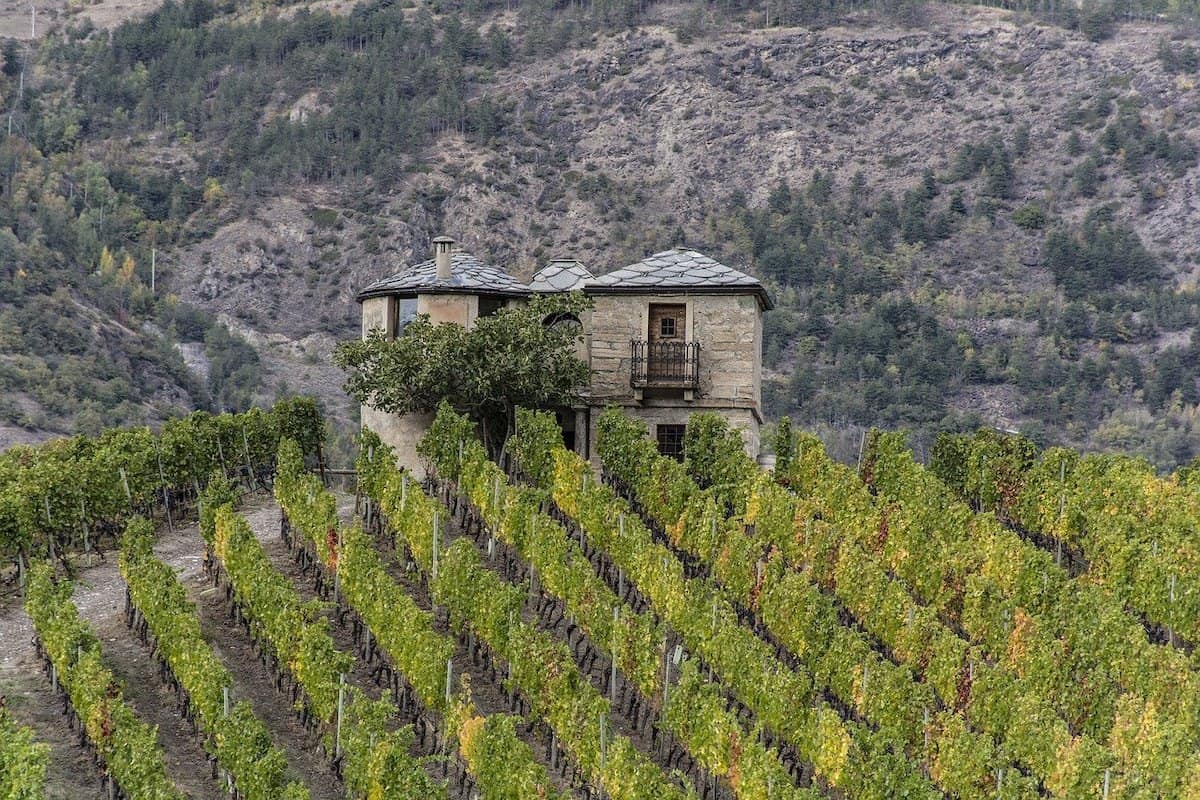 Wine lovers can follow the vineyards and wineries on the Aosta Valley wine trail to experience the unique wines tied to this terroir. (Because they are produced in such limited quantities, few are available for export outside Italy.)
Get immersed in Valdostana history, culture and traditions
The city of Aosta has been called the "Rome of the Alps." Visitors shouldn't miss some of the monuments and ancient ruins that remain, including the Arch of Augustus, the Porta Praetoria, the Roman Theatre, and the city walls.
Because the Aosta Valley was historically a strategic passageway for travelers crossing through the Alps, numerous towers and fortified castles emerged along the routes. Of the more than 100 castles that presently dominate the valley's landscape, some are still open to visitors offering opportunities to learn about the region's history.
Among the churches worth visiting in Aosta city, two are considered "religious masterpieces" for their art and architecture. The Aosta Cathedral (Cathedral of Santa Maria Assunta) dates back to the 11th century. The Church and Cloister of Sant'Orso Collegiate include archaeological excavations that trace the building's construction and not-to-be-missed Romanesque sculptures in the cloister.
On a road trip, travelers can visit the quaint villages scattered throughout the region (such as La Salle, Fénis, Gressan, Arnad, Bard, and Saint-Pierre) to discover their unique beauty, foods, crafts, and cultural traditions.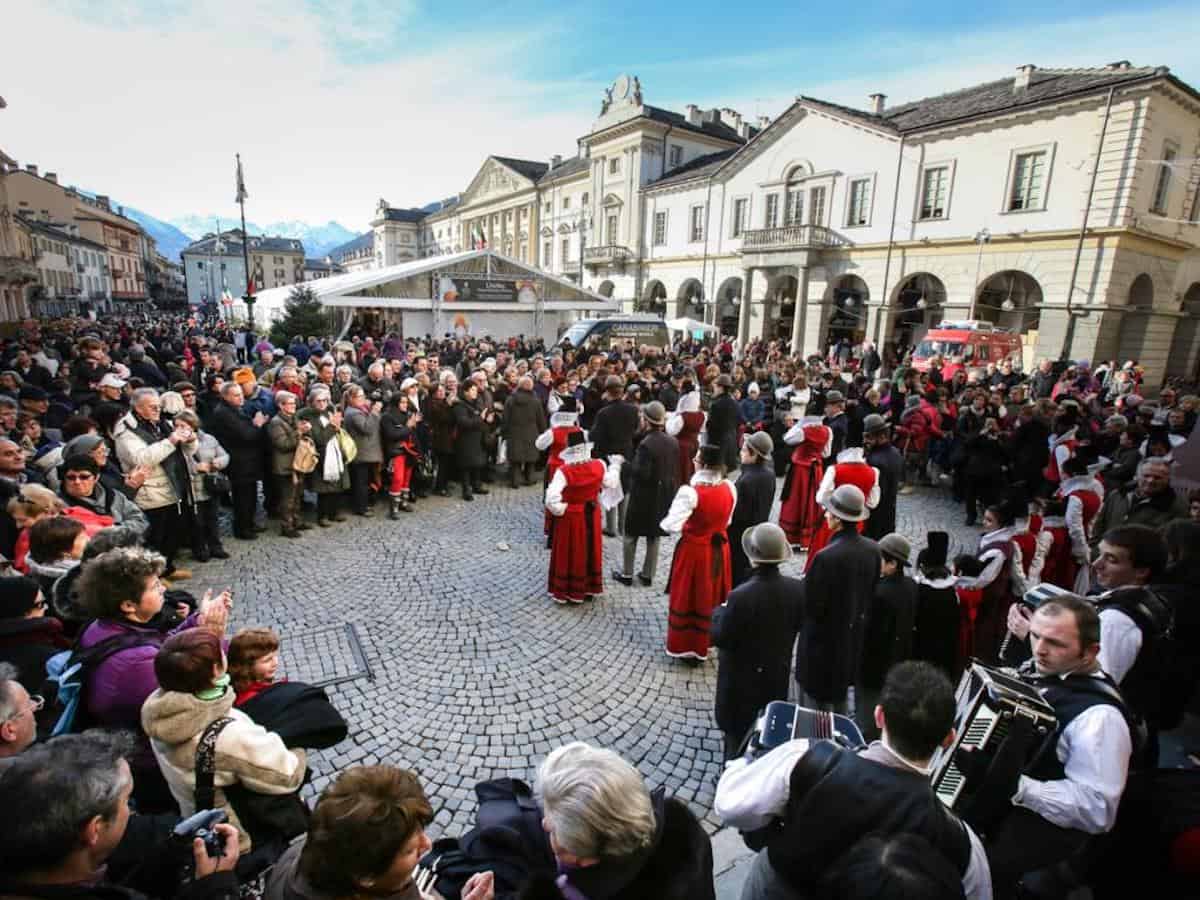 And for those who lean toward more sybaritic pursuits, there are many luxury resorts and spas. The casino at Saint-Vincent (the largest in Europe) with its thermal waters has drawn visitors since 1947.
---
Inspiration before you go
Follow the ten episodes of

Le Petit Tour

on MHz Choice as host Mathieu Champretavy travels across the valley with local artisans.
Visit the official site of

Aosta Valley Tourism

. This site is one of the most comprehensive and well-organized tourism websites, providing encyclopedic information on what to see, what to do, where to stay, as well as invaluable information on planning and booking a trip.
---
Disclosure: The author was commissioned to write a series of posts about Le Petit Tour but any opinions expressed in this post are her own.
---
Previously on More Time to Travel:
---
Save to Pinterest!!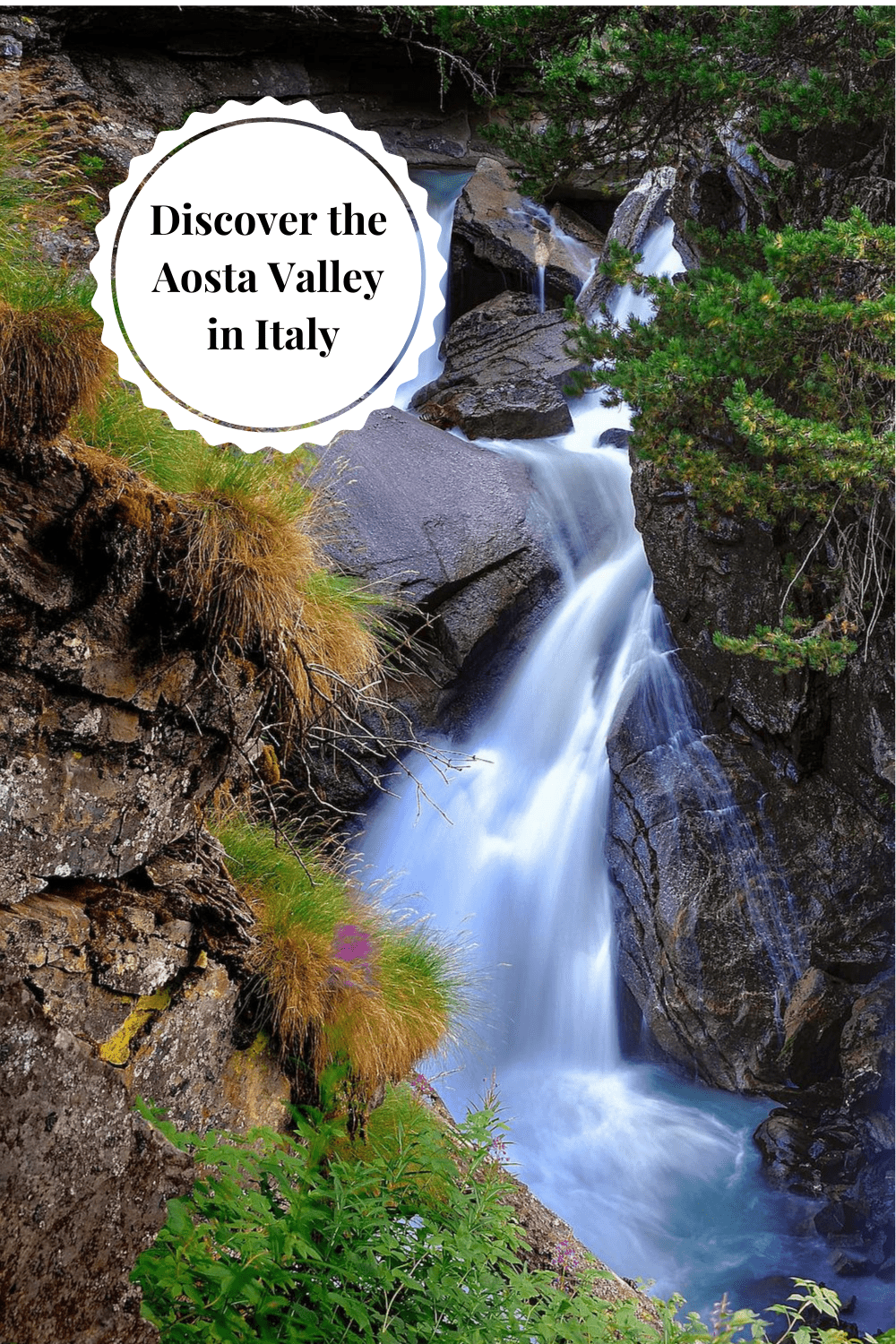 ---