Prosecco: The Perfect Pandemic Drink
During this pandemic, up there with having enough paper towels and toilet paper on hand, we've been making sure a few bottles of Prosecco are chilling in the fridge. With travel on pause, and our lives bereft of the usual routines while we shelter-in-place, we look forward to the ritual of enjoying a glass of Prosecco (or a Prosecco cocktail) before dinner.
At least for a few minutes, we feel as if we are transported to Italy— at least virtually—sometimes even finding ourselves reminiscing about sipping an Aperol Spritz on Piazza Santo Stefano or on Piazza Maggiore in Bologna.
Pandemic drinking
Although bars and restaurants have shuttered, the coronavirus pandemic has led to spikes in the sales of alcoholic beverages both online and at retail outlets. Recent Nielsen data compared off-premise alcohol sales between March 1 and April 18, 2020 to the same period last year, and found a 21% increase in brick-and-mortar sales and a doubling of sales online.
It's easy to understand why people are buying more and, presumably, drinking more. Some of the reasons include:
People are confined to their homes, physically distanced from family and friends. Virtual happy hours and tastings are a popular way to connect with family, friends and colleagues while adhering to social distancing measures.
Those who work remotely at home no longer have a clear start or end of their workdays, as takes place when commuting to and from a workplace. For some, a glass of wine or cocktail marks the hour to wind down and transition into evening.
Some of the growing numbers of unemployed and furloughed individuals turn to drinking to relax, to temper frustration or to escape boredom.
Food, wine and travel enthusiasts try to replicate the experiences they once enjoyed away from home, which often includes having a cocktail or wine with their meals.
Falling in love with Prosecco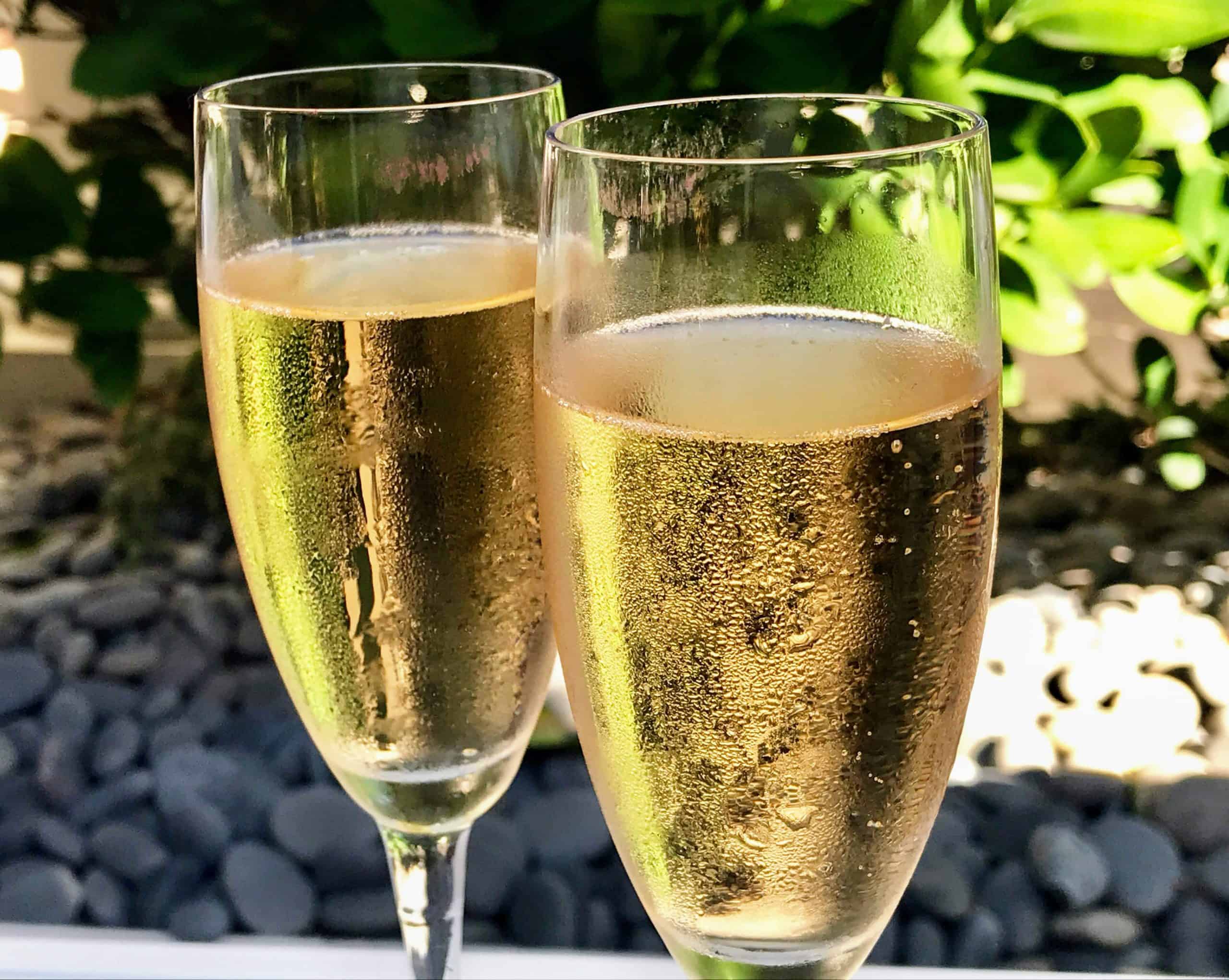 A number of sparkling wines produced in various regions of Italy fall under the umbrella term spumante, but Prosecco is one of our favorites. Of course, the bubbles of this sparkling white wine add a festive air to any celebration but you don't necessarily need an excuse to imbibe.
It can be enjoyed as an aperitivo (to stimulate the appetite) with meat and cheese. It pairs well with many foods, especially with pasta and seafood. And a sweet Prosecco (demi-sec, with more sugar) enhances the pleasures of desserts. But we've found that it's just as easy to drink the bubbly without food, too.
Need to assuage your guilt? Because Prosecco tends to be dry, it has fewer calories than most other wines, about 80 calories a glass compared to about 125 calories for a glass of red wine.
Compared to Champagne (grown in the Champagne region of France) or Franciacorta (a DOCG sparkling wine from the nearby region of Lombardy), Prosecco is also quite affordable. Most local wine shops carry a variety of brands at different price points so it's easy to find one that appeals to your budget.
We tend to like Mionetto DOC Treviso Brut, made by the largest producer who has been credited with spreading the wine's popularity in the U.S. It is available locally for about $15 a bottle. Made from 100 percent Glera grapes, it has the fruity aromas of golden apple, honey and white peach. The alcohol content is 11 percent.
About Prosecco
The name Prosecco derives from the small village in Trieste (the capital of the Friuli Venezia Giulia region in northeast Italy) where the grapes were said to have been grown hundreds of years ago.
Now, the term is used to describe a geographical classification. It refers to the only locale where Prosecco can be produced, an area about 45 miles northwest of Venice. The wine is still made from the same grapes as before, once called Prosecco grapes, which have been renamed Glera.
A few other factoids about Prosecco:
In order to be classified as Prosecco, the sparkling wine needs to be made with at least 85 percent Glera grapes grown in the Veneto and Friuli Venezia Giulia

regions of Italy.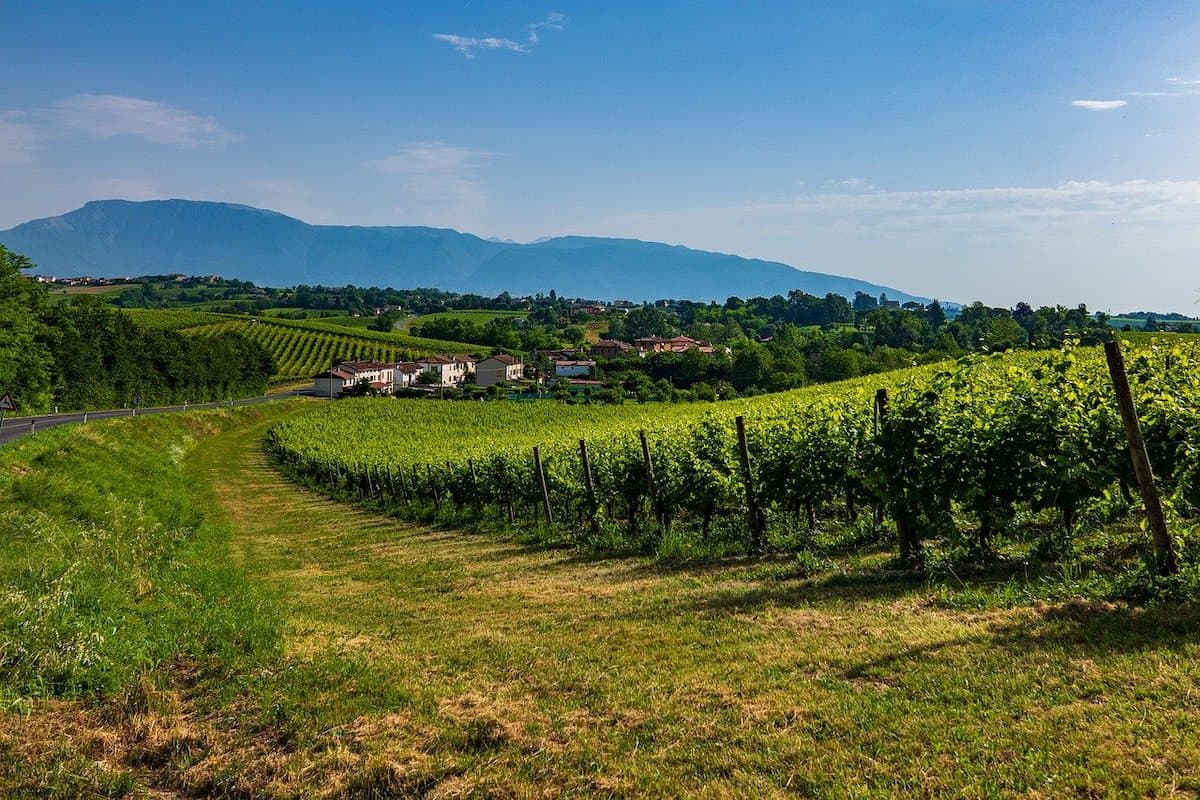 Most but not all Prosecco wines are sparkling; some are semi-sparkling and others are still.
There is currently no such thing as rosé Prosecco; if your wine is pink, it is a sparkling pink wine.
In addition to using different grapes, the methods used to make Prosecco and Champagne differ. Rather than a second fermentation taking place in the bottle (like Champagne) the second fermentation of Prosecco takes place in tanks, said to better preserve the freshness and quality of the grape.
Prosecco is considered an approachable sparkling wine. Enore Ceola, the CEO and Managing Director of Mionetto has called the wine "Champagne in Blue Jeans."
Our favorite Prosecco cocktails
Here are the simple recipes for three of our favorites:
---
Italia 77
4 oz Prosecco, 1 oz St Germain Elderflower Liqueur, 1/2-1 oz lemon juice
---
Prosecco Kir
5 oz Prosecco, 1/4-1/2 oz Boudier Creme de Cassis
---
Aperol Spritz
3 oz Prosecco, 2 oz Aperol, 1oz sparkling water
---
Ready to experiment?
Here are 8 more Summer Spritz Recipes from Mionetto.
A reminder:
While drinking at home has become more social—and more socially acceptable—it's still important to exercise moderation and drink responsibly. The pandemic isn't an excuse for misuse or abuse of alcohol or other drugs.
---
Also on MoreTimeToTravel:
---
All photo credits: Jerome Levine (unless otherwise noted)
---
Save to Pinterest!
---