Castello Estense in Ferrara: Setting for 'The Marriage Portrait'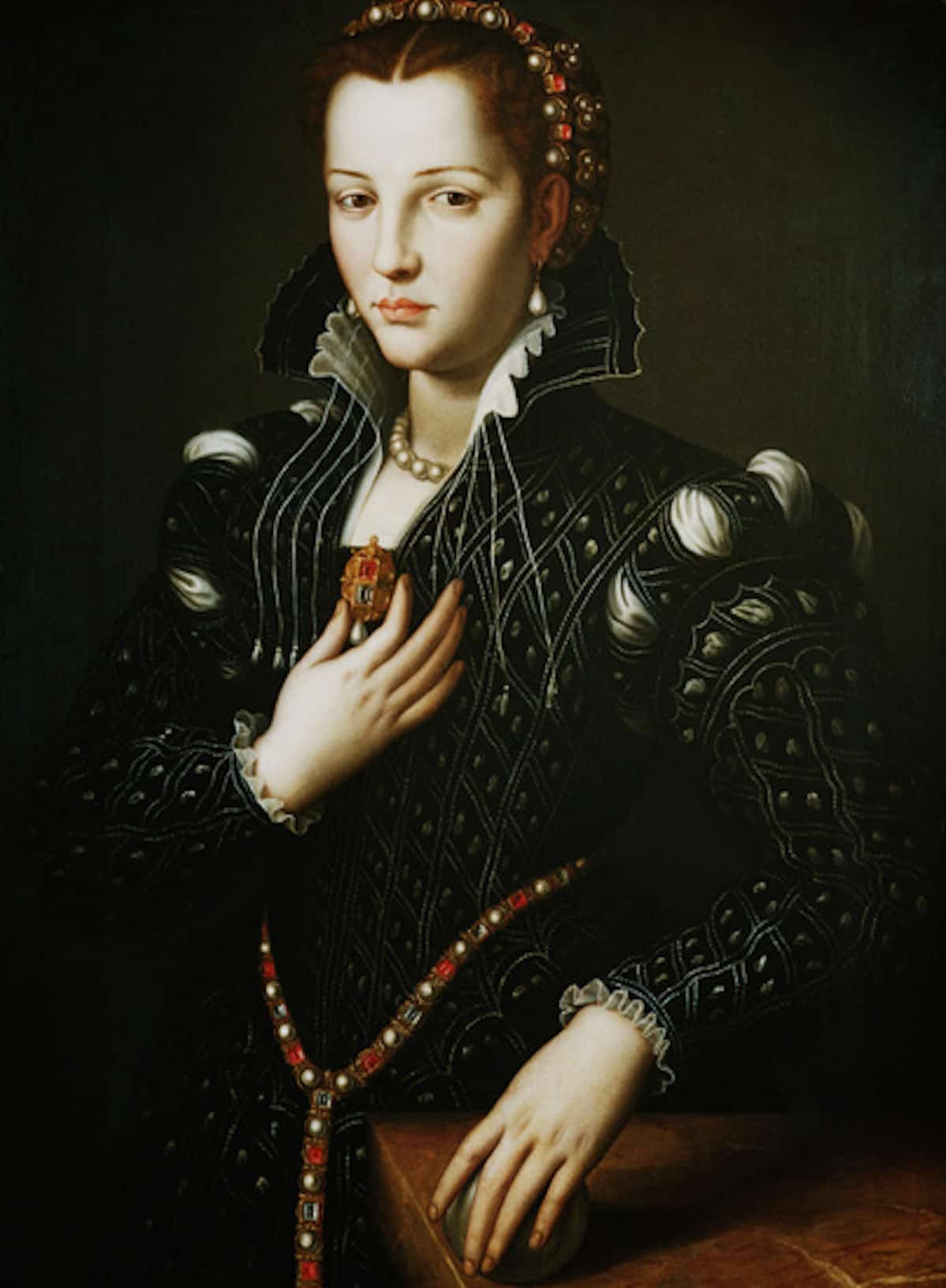 Because of its location, size and structure, Castello Estense, now a state-owned museum, seems to dominate the city of Ferrara in northern Italy.
Built in 1385 to protect the town, this medieval fortress was once home to the powerful Este family. Located right in the city center, it's a stone's throw from the Cathedral and Piazza Trento e Trieste but it appears isolated from everything and everyone around it.
The red brick exterior, surrounded by a moat, looks impenetrable. The building has thick walls, four soaring defensive towers, three drawbridges, and high narrow windows, and it occupies an entire city block. About 88 feet tall, it's about the height of a contemporary eight-story building.
The building is now one of the protagonists in a new book. Some of the most gripping scenes of The Marriage Portrait (Knopf, 2022), a historical novel by Maggie O'Farrell, take place in Castello Estense.
---
This post may contain affiliate links. This means that I may receive compensation if you click a link, at no additional cost to you. For more information, please read my privacy and disclosure policies at the end of this page.
---
The Marriage Portrait: A novel based on real events
Based upon a series of real events, the book traces the short and tortured life of Lucrezia de' Medici, the third daughter and fifth child of Cosimo de' Medici. Cosimo was the Duke of Florence from 1537-1569 and then became the Grand Duke of Tuscany.
The story begins from the time of Lucrezia's conception in 1544 and then her young years. It portrays the lives of the royals (her family) and the roles of their servants in their palazzo in Florence. It explains how procreating large numbers of offspring was a way of life to help assure the longevity and stability of ruling class families.
Since birth, Lucrezia was a challenging child who, to a large extent, was kept away from her siblings. She didn't play with dolls and seemed to be strong-willed with a mind of her own.
She felt more comfortable with the menagerie of beasts her father kept in the bowels of the castle than she felt spending time with humans. Well-educated by tutors in the palace, she also developed a penchant for painting, images of both nature and mythical creatures.
"The palazzo of Lucrezia's father was a changeable building, unstable as a weathervane," writes O'Farrell.
"Sometimes it felt to her like the safest place in the world…at others, it felt as oppressive as a prison."
An ill-fated marriage at Castello Etense
The Medici family decided that Lucrezia should marry Alfonso II d'Este, the Duke of Ferrara when she was 12 years old. He was 24 years old and much worldlier. Although Lucrezia was ill-prepared for marriage at that young age, the two families determined that this would be an advantageous union between the dynasties.
(This was shortly after Lucrezia's older sister, Maria, who was originally engaged to marry Alfonso, died before the wedding.)
Lucrezia's loyal lady-in-waiting helped develop a scheme to delay the marriage until her charge was 15 years old. The marriage ultimately took place at Santa Maria Novella in Florence.
After that, Lucrezia moved from Florence to the Castelle Estense in Ferrara—a new place for her, leaving her family and servants behind. She fell in love with Alphonso. But she soon realized that although her husband could be tender and affectionate at times, he could also be mercurial and violent.
After less than a year in the castle, Lucrezia fell very ill with fevers and chills (some believe she suffered from pulmonary tuberculosis) and stayed in her room most of the time. She had limited freedom, watched over by guards and servants.
Lucrezia was never able to conceive an heir and became fearful that her husband wanted to kill her. At the time of her death, she was so tormented emotionally and physically, that she barely resembled the marriage portrait made to showcase her beauty for posterity.
Bringing Lucrezia's story to life
The story of Lucrezia's life was first immortalized in 1842 by poet Robert Browning in "My Last Duchess."
He wrote: The ladies…are forced to follow the whims, fancies and dictates of their fathers, mothers, brothers and husbands, so they spend much of their time within the narrow confines of their rooms…"
In this beautifully written, suspenseful tale filled with details of life during the Renaissance, Maggie O'Farrell brings Lucrezia de' Medici to life, telling the story of a woman seeking to live a different life than the one dictated by the times.
The book is based on copious research and in the epilogue, O'Farrell helps readers discern fact from fiction.
---
Visiting Ferrara, Italy
If you have the chance, do visit Ferrara. And read The Marriage Portrait before or after you go.
For its cultural and historical significance—including Renaissance architecture—Ferrara (a city and province in the Emilia Romagna region) was named a UNESCO World Heritage Site in 1995. It has interesting architecture, food and shops.
Visitors to the Castello Estense can walk through many of the same halls and rooms where Lucrezia de' Medici once wandered.
---
Not-to-be-missed Tastes of Ferrara
While you're there…
Salama da Sugo
This spicy sausage is made with different cuts of pork. According to Taste Atlas, it typically includes coppa di collo (neck), lardo di gola (neck fat), pancetta (belly), fegato (liver), and lingua (tongue). It is served on a bed of mashed potatoes.
Cappellacci di Zucca
Handmade butternut squash (cappellacci di zucca), served either with a butter or meat sauce is a typical dish that is popular in Ferrara in fall.
Coppia ferrarese
Coppia Ferrarese, a typical bread of Ferrara, a type of twisted sourdough bread that has achieved PGI status. It's made with flour, lard, malt and olive oil.
Tenerina cake
Tenerina is a moist chocolate cake that is typical of Ferrara.
---
IF YOU GO
---
READ MORE
https://gettingontravel.com/museum-of-italian-judaism/
Save to Pinterest!!
---