Hiking: Taking walking to a whole new level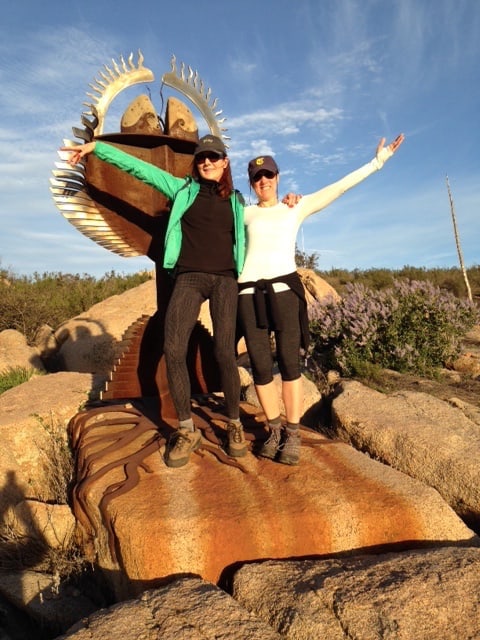 Hiking experiences at spas can turn walkers in to hikers.
Contributing health and spa writer Sheryl Kraft offers inspiration and tips for the new hiker.
While I'm a big walker, I'm generally not a big hiker. Perhaps, it has something to do with living in an urban setting. But there's one exception to that: If I'm away at a spa that offers hiking, I'm usually the first to sign up.
One of my favorite things about hiking is experiencing the day slowly unfurling: Most hikes I've taken leave well before sunrise and return in time to catch breakfast. Being outdoors, inhaling the cool, fresh air untouched by the demands of the day, and feeling alert to the subtle background sounds of nature is almost like an active meditation for me.
Hiking is fun, yes; but it's also good for you. Its health benefits are similar to those of walking. Although it's a low-impact form of exercise, you're still reaping the cardiovascular benefits with a minimum of stress to your body.
Miraval Resort & Spa in Tucson, Arizona is launching their inaugural Spring Hiking Week on March 23-28, 2015. I won't be going (maybe next year?) but I can imagine the thrills of hiking through the beautiful Santa Catalina Mountains in the desert. Would I make it through the most challenging in the series, the 13-mile Window Rock Peak hike? This hiking is definitely not for the faint of heart. Perhaps I would, if I knew there was a hearty breakfast and the resort's post-hike Athlete's Massage waiting for me at the other side!
My memories of hiking at spas are rich:
-Hiking the red rock cliffs and canyons at Red Mountain Resort and Spa in St. George, Utah
-Discovering desert plants and wildlife while trekking through the Santa Catalina and Rincon mountains at Canyon Ranch in Tucson, Arizona
-Stopping to take in the expansive views while atop the mystical Mt. Kuchumaa at Rancho La Puerta in Tecate, Mexico, and
-Weaving through boulder fields and avocado groves at the amazing Golden Door in Escondido, California
Other spas that offer guided hikes through beautiful terrain are Green Valley in St. George, Utah; The Ashram in Calabasas, California; and those at Canyon Ranch in Lenox, Massachusetts.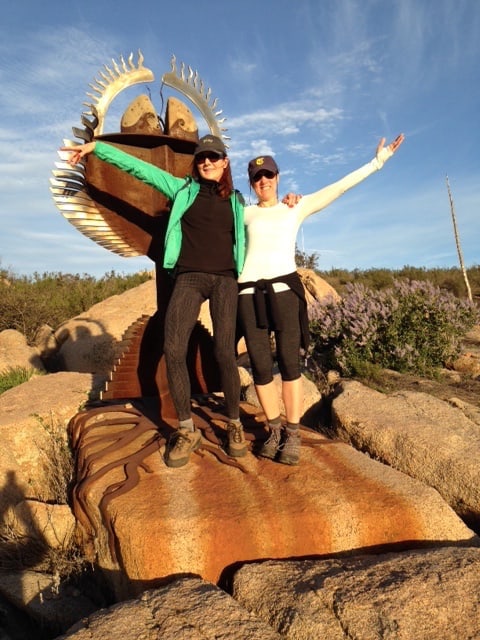 New to hiking?
Here are some tips that I've found to be very helpful, including some from the experts at Red Mountain Resort & Spa:
Start Slow
You may be a great walker, or even runner. But hiking is different, especially if you're going on a hike that involves steep grades, switchbacks and rocky scrambles. One thing you can do to prepare for a hike a few weeks ahead is set your treadmill to increasing inclines and/or find some outdoor steep hills to practice on. If there are no mountains where you live, try to find a park with hills and uneven surfaces.
Mind the elevation change
High altitude sickness occurs at high altitude places, such as the Colorado Mountains, when people from low-level or sea level locations don't allow time to acclimate to the higher altitude. Acclimation can take days or even weeks, depending on the fitness level of the individual.
Wear the right gear
This includes socks, hiking boots, pants, a performance-based shirt…and layers. In colder weather, wear one shirt that can wick sweat away from your skin, a second to keep you warm, and a third, like a wind-resistant shell that helps hold heat in. Make sure your ears, forehead and hands are covered. (In addition to a warm hat, I also bring along a baseball cap with a wide brim to protect my face and eyes from the sun). A good hiking boot with a strong sole is essential for rocky and uneven terrain.
Stay safe
If you're heading out on your own (the resorts have guided hikes and the guides take care of packing the essentials), the experts at Rand McNally suggest packing light, but including a first-aid kit, GPS device, compass, rain poncho, water filters and purification tablets, a Swiss Army knife, flashlight, extra batteries and sufficient water and food.
Protect yourself from the elements
In addition to a hat to shield your eyes and face from the sun, make sure to bring sunglasses, sunblock and lip balm with an SPF of at least 15. Make sure to drink plenty of water, especially when hiking at higher altitudes, to prevent dehydration. It's also a good idea to carry some energy snacks like nuts or trail mix.