Food trails offer new itineraries for travelers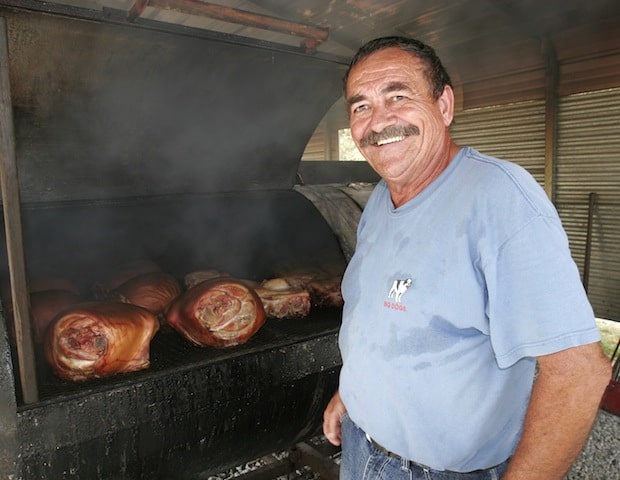 Trails aren't just for hiking. Increasingly, state and local tourism officials are creating food trails, itineraries that showcase the unique culinary traditions of a state or region.
South Carolina is best known for its beaches and golf destinations, such as Myrtle Beach, Hilton Head and Charleston. But tourism officials hope to encourage visitors to stay longer and extend their trips inland. A new South Carolina Barbecue Trail identifies more than 163 barbecue joints across the state where travelers can find "slow-cooked, fall-off-the bone, good ole' barbecue."
Most are small family-owned restaurants and roadside stands with recipes handed down through generations, some in one-of-a-kind unique settings too. The Schoolhouse BBQ in Scranton, S.C. for example, is housed in a renovated former African-American schoolhouse.
South Carolina has good reason to boast about its barbecue. Experts at Drayton Hall, the oldest unrestored plantation house in America (a National Historic Trust Site), have established the state as the birthplace of barbecue, dating to the 16th century, when Native Americans introduced it to Spanish colonists.
Some other food trails across the country worth exploring:
The Connecticut Chocolate Trail identifies sweet shops in various cities where world-renowned chocolatiers and local chocolate artisans create handmade sweets.
With more than 130 dairy farms across the state, New Hampshire's Ice Cream Trail showcases 39 ice cream stands and shops offering locally made (and sometimes homemade) ice creams.
The Apple Pie Trail in Orange County, N.Y. includes more than a dozen orchards and farms producing 25 varieties of apples, many offering apple picking and fresh pies.
Covering 50 miles, the California Cheese Trail in Sonoma and Marin counties brings together more than two dozen cheese artisans offering farm and creamery tours, as well as samples. It has a smartphone app.
At orchards and roadside stands along the Fruit and Wine Trail in Palisade, Colo. visitors learn how fruit, wine and farm products are grown, prepared and marketed. Known as the Peach Capital of the state, the area also produces apples, apricots, cherries, pears, plums, melons, chili peppers and more.
Have you ever followed a food trail in your travels?
---
[This article was published in the Chicago Tribune Sunday Travel Section on November 7, 2013 and in the Scranton Daily Press.]
Another article I wrote about this topic was published on Grandparents.com on January 15, 2014 – Road Trip Food: 7 Best Food and Beverage Trails Across America.