Aspire Lounge 26 at Amsterdam Airport: An Early Morning Oasis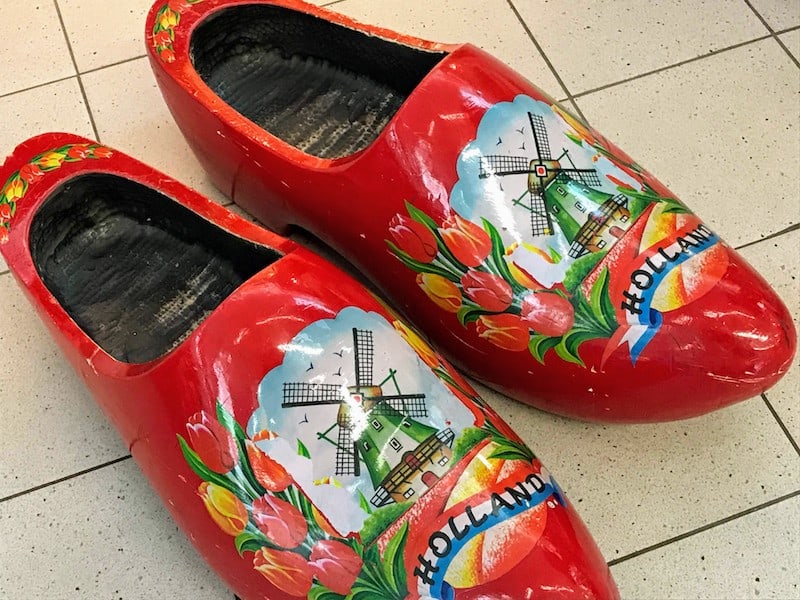 One advantage of arriving at an airport lounge at its opening time of 5:30AM is that you get to see it at its best, when there are few other guests. When we recently traveled from New York to Strasbourg, France, we had a 3-hour layover at Amsterdam Schiphol Airport (AMS) and were lucky to find Aspire Lounge 26.
Schiphol is a sprawling airport with terminals connected by transporters and rows upon rows of moving sidewalks. It covers over 6800 acres, serving 104 airlines that fly to 98 countries.
The airport is a shopping mecca selling every Dutch specialty (including chocolates, stroopwafels, tulip bulbs and wooden shoes) as well as for international luxury brands like Longchamps and Swarovski crystal. Goods are stunningly displayed and merchandised. But even the most dedicated shopper wants a place to relax and unwind before her next flight after she's crossed the Atlantic.
Finding lounges at Schiphol
Although there are many lounges at Schiphol, they aren't easy to find. We used to an app called Lounge Buddy to see the ones to which we might have access. Unfortunately, the lounges use a random numbering system that isn't associated with terminal or gate numbers so it wasn't to locate them, even on Google Maps.
Because we are Priority Pass members (one of the benefits of an American Express Platinum card), we found out we were entitled to free access to two lounges, Aspire Lounge 41 and Aspire Lounge 26. The former is made available for international flights and the latter for Schengen flights to any of the 26 European states that have abolished passport controls at their mutual borders.
Since we were flying to France, we headed to Aspire Lounge 26. Airport maps didn't help identify its location either so we asked someone in a coffee bar for directions. A helpful tip: She informed us that all the lounges are centrally located around the shops so from there we were able to follow the directional signs listing those random lounge numbers. Aspire Lounge 26 was located one floor above the shopping area of the terminal, about an 8-minute walk from the gates.
Ambiance and amenities
Check-in was hassle-free with a friendly receptionist.
The U-shaped lounge is spacious, light-filled and reasonably clean. Its glass walls overlook the main floor of the terminal.
There are a large number of fairly comfortable sofas and conversation pits with a good number of electrical outlets (that require adapters if you are using computers or smartphones from the U.S.) but, again, we had the advantage of arriving early. Like the airport, the lounge has its own free Wi-Fi network that worked reasonably well.
In the early morning, the lounge is set up with a light but perfectly adequate breakfast buffet with cereal, yogurt, cold meats, crackers juices, coffee and some pastries. Heineken beer is on tap. The restrooms are clean although limited in terms of the number of stalls; I only saw two for women.
Bottom line
For us, the Aspire Lounge 26 was an oasis of quiet from the bustling airport. However, Google reviews suggest that because this third-party lounge is used by so many different airlines, it can get so crowded that no seating is available. A sign at the door confirmed that this might be the case. When we left for our gate a couple of hours later, the feel of the lounge had changed with the growing number of guests.
We did get a case of lounge envy when we passed by the KLM Crown Lounge next door that looked a bit more upscale and less crowded even later in the morning.
---
IF YOU GO
Aspire Lounge 26 at Schiphol
Given its size, it is worthwhile to plan the logistics of your airport visit before arriving.
To find the Aspire 26 lounge, start looking for signs just after the security checkpoint.
The areas of the lounge near the food tend to be the most crowded so if you are seeking a quiet place, choose one or the other ends of the U.
The lounge opens early. Opening hours are Monday-Friday from 5:30AM-9:30PM and Saturday from 5:30AM-8PM.
---
All photo credits: Jerome Levine for MoreTimeToTravel
---
Previously on More Time To Travel:
---