Tips for Planning A Multigenerational Holiday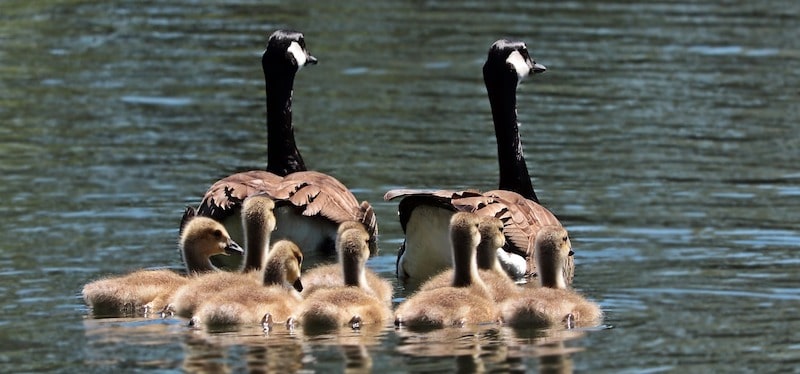 Guest poster Jessica Foreman offers some tips for planning a multigenerational holiday.
Planning and organizing a getaway for a multigenerational group, especially if it's a trip abroad, can be a challenge because there everyone is likely to have different ideas, expectations and requirements that are unique to family members at different ages and stages of life. But here are some general tips to help plan a successful and satisfying family holiday.
Appoint an organizer
When planning a group holiday, someone needs to take charge and serve as the lead contact. That person's role includes distributing information, sorting out flights, booking accommodations in Europe, and collecting payments. A single point of contact makes communications with hoteliers and airlines a lot easier and efficient.
Solicit ideas from group members
Where the group decides to go and what they decide to do will depend, of course, on the family's tastes and interests. It's always useful to get some general ideas/suggestions from everyone; this should even include the youngest family members. You can plan a group meetup to gather and discuss ideas (if everyone lives close to one another) or you can ask participants to submit their thoughts and ideas via email or text.
When all the input has been received, the organizer can tentatively narrow down the best destinations and accommodations. The organizer will need to establish a deadline for collecting this information so he/she can begin to plan a daily schedule of activities.
Determine a budget
Another important decision that needs to be thought through is determining a budget that everyone can live with. In addition to upfront costs (e.g., airfare, accommodations, etc.), the group also needs to think about the costs that will be incurred once the group gets to its destination (e.g., meals, drinks, local transportation, etc.) If the group plans to visit local attractions, a water park, for example, booking tickets in advance may save money. Conducting research beforehand will help you narrow down a location that suits the group's budget.
Determine how far a distance the group wants to travel
Some groups aren't very adventurous or may include family members who aren't up to a long flight. Sometimes even the costs of getting to an international airport can be prohibitively expensive. So the group needs to consider how far everyone wants to travel and what they can afford. While there are wonderful beach destinations and villa hideaways in France, Northern Spain, the Balearic Islands, the Netherlands, Belgium and Portugal, figure out whether the group is ready for a long-haul trip or wants to start with a shorter one.
Identify the right accommodations
From converted barns or a quaint chateau to glamping, private villas and all-inclusive hotels and resorts, finding suitable accommodation to please people of multiple generations can be tricky. You need to think about the house or room configurations necessary for a comfortable stay. Whether that's a room with an ensuite for the parents, hotel kids clubs for the children or a private pool; there are plenty of options to suit different needs.
Find activities to suit everyone
Of course, everyone wants to be engaged in the trip and have a good time. It's always a good idea to find at least a few activities that everyone will enjoy together. For example, this could be as simple as exploring a local nature park such as Cabrera Archipelago in the Balearic which has lots of walking routes, diving spots, beaches and even a castle. Or finding a waterpark to entertain the little ones and the more adventurous, while a kid-friendly golf course can be a leisurely afternoon activity. Even if the group doesn't all do the same things each day, it's always nice to come together over shared meals.
Don't forget to plan for and arrange transfers
Getting your entire party from their homes to the airport and then onto the hotel and back again can take some organizing, something that is often forgotten when planning a big trip. Figuring out the alternatives can help reduce the risk of unwanted headaches when they land at their destination. Whether you decide to rent a car or hire transport, make sure you take into account the extra space needed for everyone's luggage.
Summing it up
Remembering these tips will help your group stay organized and shape the perfect multigenerational holiday that everyone will enjoy.
There are many great reasons why families should plan a multigenerational holiday. If you're undecided, here are four reasons why planning one is worth the effort:
1) A multigeneration vacation offers opportunities to spend uninterrupted, quality time together
There's something quite special about going on holiday with an extended family. If you live far away from each other, you don't get to see loved ones as often as you'd like too. Taking them on holiday can be a way to bring everyone closer.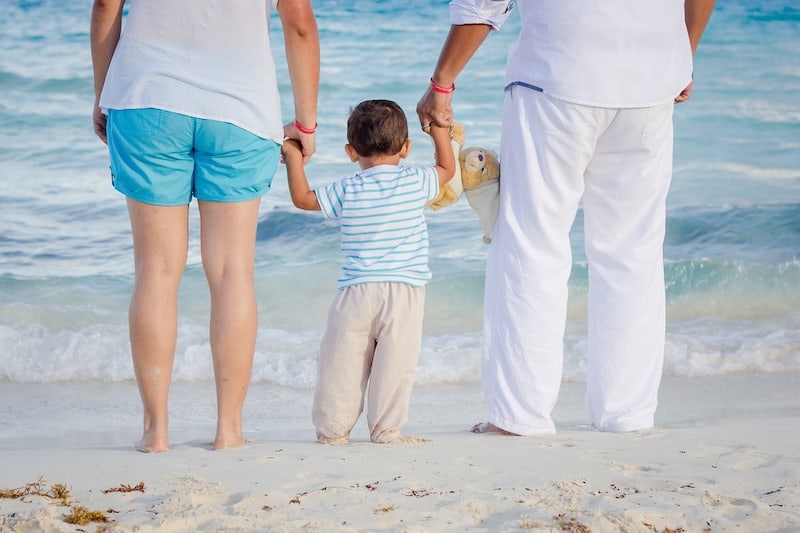 2) A multigenerational vacation is a way to create shared memories
A family getaway is a wonderful way to make memories together. Enjoying local cuisine and discovering new dishes over dinner, catching up over a game of cards and sharing new experiences exploring, are all fun and exciting moments to remember.
3) A multigenerational vacation can contribute to a child's development
Exploring a new place with children, giving them new challenges to overcome. Taking them out of their routine to discover new things is said to help improve their development. A study conducted by Playmobil UK found that a third of fathers say they don't have time to play games with their children. Holidays are a great opportunity to make time for them and have some fun.
4) Multigenerational vacations offer time for relaxation
Every generation should set aside time to focus on personal wellness. Time away from the daily grind of school and work can help families feel more centered, bring them closer and enable them to return home feeling more refreshed.
---
Save to Pinterest!
---