Reducing the Common Aches and Pains of Travel
While there's usually a pot of gold at the end of the rainbow, the hassles inherent in long-haul travel often exacerbate aches and discomfort, especially among travelers over 50 who are more prone to musculoskeletal and osteoarthritis pain.
Hauling luggage, lifting bags into overhead bins and sitting in cramped airline seats during long flights can stress back, neck, shoulder, knee and elbow muscles.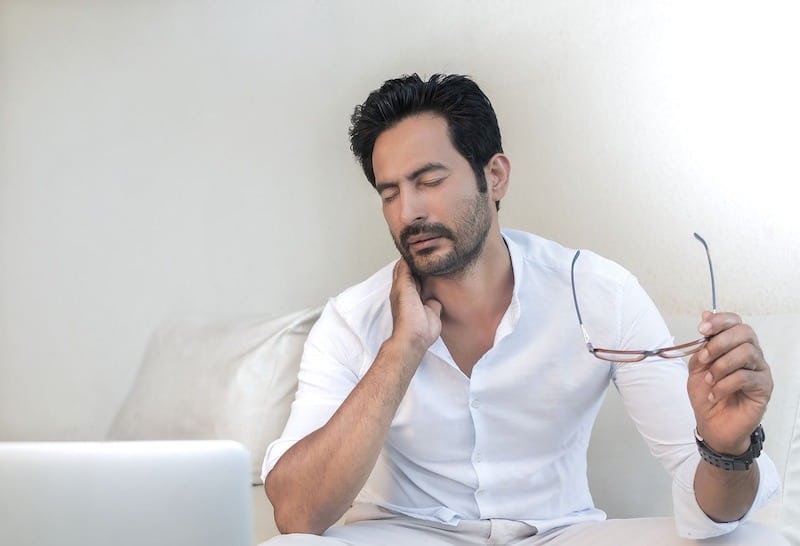 After arriving at a destination, many common "tourist" activities—e.g., climbing steep steps to monuments and churches, hiking rough trails, bicycling long distances, walking on uneven cobblestone streets, and even playing golf or tennis at a resort—create minor aches and pains that can put a damper on a long-awaited vacation.
Although my first impulse (and that of many others) to reduce the aches and pains of traveling is to reach for an over-the-counter (OTC) pain-relieving pill, there are safer alternatives. Evidence suggests that use of NSAIDs—such as aspirin, ibuprofen (e.g., Advil or Motrin) and naproxen (Alee or Naprosyn)—increase the risk of bleeds and cardiac events. Some travelers with chronic pain depend on opioids, which carry their own serious risks including addiction.
A safer approach
A safer alternative for relieving the temporary pains associated with travel may be to consider using topical rather than systemic treatments—such as an OTC pain reliever patch—as a first-line treatment.
In 2008, the U.S. Food and Drug Administration (FDA) approved the Salonpas Pain Relief Patch, making it the first and only FDA-approved topical medicine for the treatment of mild to moderate back and musculoskeletal pain. The product is a transdermal patch with an active ingredient that goes through the skin directly to the area of the body with pain.
"Topical first should be the mantra of doctors," said Bob Arnot, a journalist and doctor of internal medicine who served as chief medical correspondent for NBC and CBS News, in a recent press release.
Travelers appreciate the convenience of tucking a patch or two into a carryon or packed bag "just in case."
Salonpas Day: May 18th
Live or work near Boston? Saturday, May 18th, 2019 has been dubbed Salonpas Day. On that day, Hisamitsu America (the company that produces Salonpas) will be distributing thousands of free patches at the Greenway Open Market in the Wharf District Parks, as well as at other landmarks around Harvard Square. The goal of the event is to educate the public about the benefits of "topicals first" for pain treatment.
---
Disclosure: This post is sponsored by Hisamitsu America. Nothing in this post should be construed as medical advice. It's always prudent to check with your doctor before using any prescribed or OTC medical product. Click here for more information about Salonpas.