Best Escape From Paris: Take the Fast Train to Lyon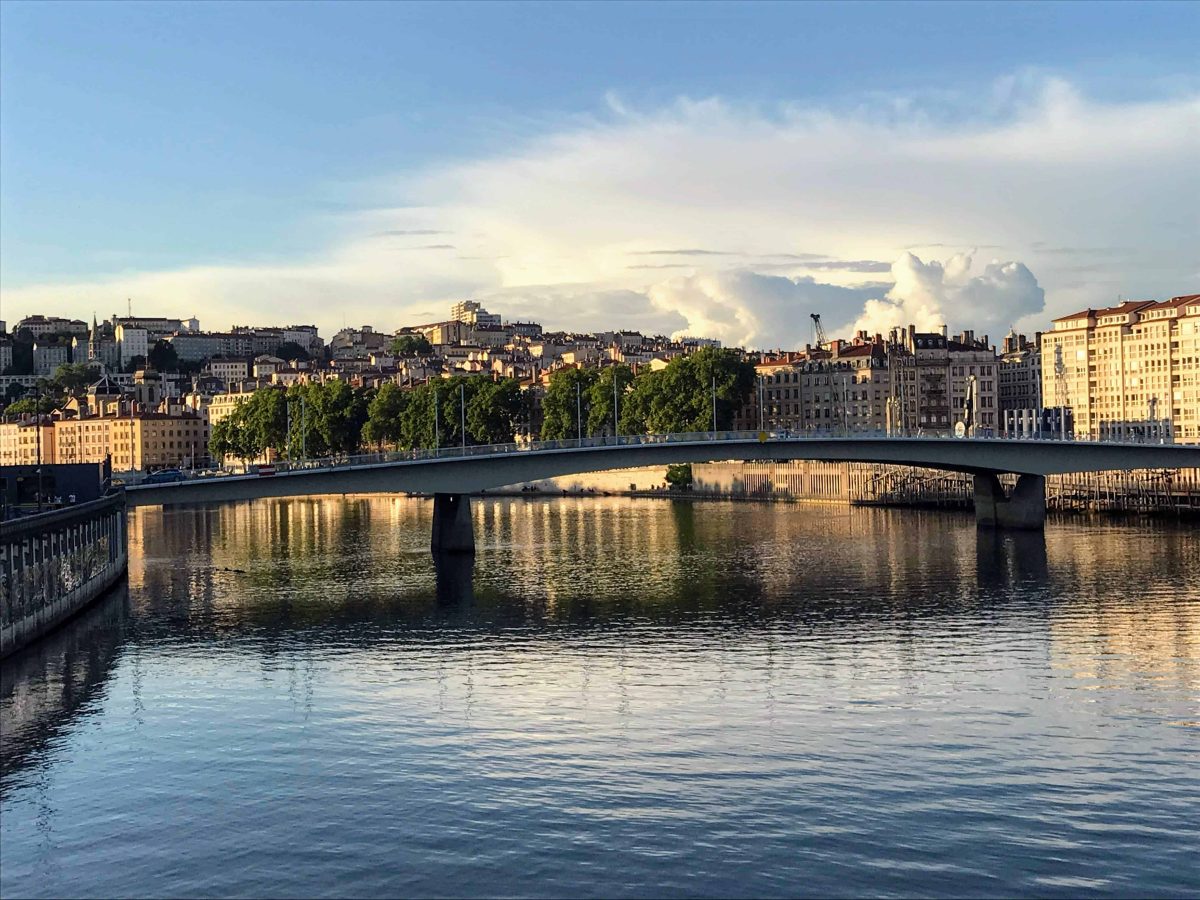 In the past, we have highly recommended taking the fast train from Paris to Lyon. But the French government announced a new and controversial ruling that limits your options.
Designed to reduce airline emissions, the ruling eliminates the possibility of Air France commercial flights from Paris to Lyon. Private jets are excepted but are required to pay a higher "climate charge."
In addition to Lyon, the change affects domestic flights between Paris and other regional hubs such as those in Nantes and Bordeaux, which can be reached by train in less than 2-1/2 hours. Connecting flights remain unaffected.
Read about our delightful experience on the fast train from Paris to Lyon below.
---
Lyon, France is one of the premier places in the world for food lovers: Even Parisians begrudgingly admit there is no better food than that found in Lyon.
We've written many times about the city's historical and culinary treasures—but if you take the TGV high-speed, fast train from Paris to Lyon, half the fun of the trip is getting there!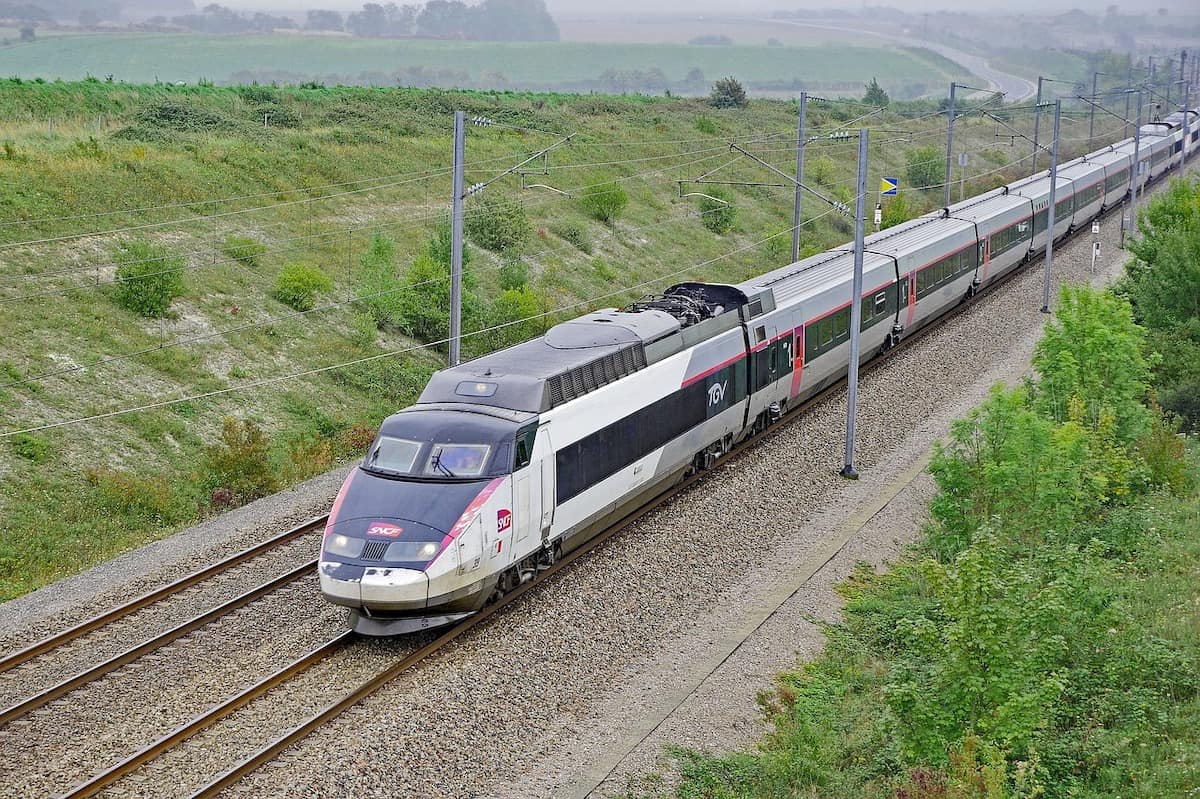 Buying tickets for the fast train from Paris to Lyon
SNCF/TGV tickets can be purchased in person or online. The concierge in our hotel in Paris helped us secure tickets (although you can do it yourself, even from home).
We opted for luxury and purchased comfortable first-class seats for the two-hour, non-stop, just under 250-mile ride (at the cost of about $75-$140 per person0.
The high-speed train has two seating levels, upper and lower. You choose the one you prefer as well as the location of your seats when purchasing tickets.
If you're traveling with suitcases, it's easier to sit on the first level, avoiding a narrow flight of stairs.
Navigating the Gare de Lyon railway station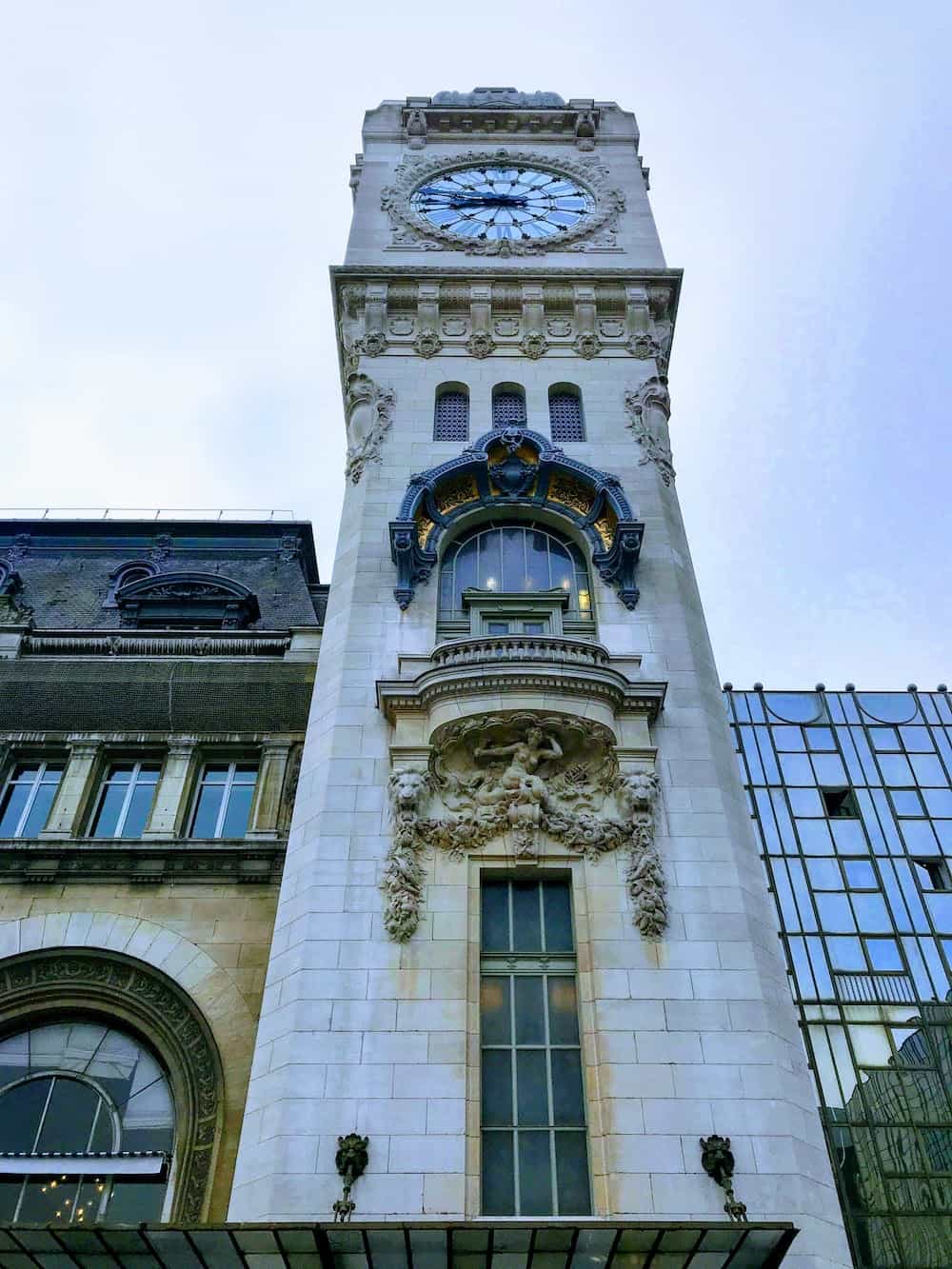 Our train, Number 6609, was scheduled to leave from the elegant, architecturally beautiful Gare de Lyon station, one of the six large railway stations in Paris.
Worth a visit in its own right, it was built at the turn of the 20th century.
Upon entering the station, you need to find out the number of the hall (lobby) from which your train will depart; it will be listed on one of the information boards overhead.
As the time for departure approaches, another board directs you to the correct voie (train track.)
If you arrive early for your train, you'll have a chance to poke into some of the shops or purchase a coffee and croissant at a kiosk.
In addition, a full-service restaurant with excellent ratings is located at the station, Le Train Bleu, which was designated a national historic landmark in 1972.
Your ticket tells you which voiture (car) you'll be riding and the location of your seats. You pass through an automated self-service ticket scanner to get to the train platforms.
Walking to our car seemed to take forever as we passed about twenty cars. The car numbers are posted on an electronic board near the door of each car.
Getting onboard the fast train from Paris to Lyon
Our plush, velvet-upholstered, reclining seats on the TGV train were extremely comfortable and had ample legroom.
The seats allow you to recline if you want to sleep through the ride but we wouldn't recommend that. You would miss the experience!
Soon after finding our seats, we were greeted by Jean Louis, an affable train conductor who told us he would be walking through the car periodically in case we needed anything or had any questions.
Once onboard, there were plenty of options to make time pass quickly. Of course, your eyes are drawn to the large windows framing the beautiful countryside as the train moves by at a speed of approximately 180 miles per hour.
The ride was surprisingly smooth and bump-free compared to the subway or Metro North in New York City, or even the Acela Express on the northeast corridor.
But there was plenty of competition for our attention onboard:
Free, high-speed Internet connection, as well as electrical charging outlets at each seat,
A web page that pops up with details about your ticket purchase and information about connecting trains should you need them,
An option to play online games or watch Yoga exercises you can do at your seat,
City guides you can read with tourist information for major cities on the SCNF lines,
You can track your train on the map on the train's website on your laptop or phone,
Order food online for in-seat service (only available in first-class) or order it for pick-up at a priority line in the café-bar car on the train. Our train offered a breakfast menu, foodie menu, a la carte menu and meals created by celebrity chefs, or
Engage in a "T-chat" with fellow passengers. Instructions for use suggest that you might want to ask someone to share a charger or provide you with information for your travels.
Each car has racks to store your luggage and restrooms located at the end of cars. If you do want to nap and miss the trip, you can simply pull down the window shade beside your seat.
Ambiance
You won't find any boom boxes or strap-hanging dancers on this train. Most of the passengers traveling the fast train from Paris to Lyon seemed to be daily commuters. The typical uniform for a French businessman: a beautifully tailored blue blazer and jeans.
When our very pleasant conductor passed through the car again, we decided to take him up on his earlier offer and asked him whether he had any restaurant recommendations in Lyon. He told us that he lived outside the city but bellowed out to our fellow passengers, soliciting their restaurant recommendations.
One passenger came forward from the other end of the car and told us about his favorite bouchon (typical Lyonnais tavern) in the city. Then a kind gentleman behind us discretely passed us a piece of paper with the names and addresses of three of his favorite restaurants written on it.
Arriving in Lyon
A convenient taxi stand was just outside the train station with waiting vehicles. (You can also use Uber in Lyon.)
Our only complaint: Our time on the comfortable, relaxed fast train from Paris to Lyon passed all too quickly.
Before we knew it, we were at the Lyon-Part-Dieu station. But we were eager to re-explore one of our favorite cities and try out the restaurant recommendations from the locals we had met on the train.
---
IF YOU GO
---
Previously on MoreTimeToTravel:
Other Great Train Rides from Paris:
If you are interested in a day trip that's a one-hour car or taxi ride from Paris, visit Vaux le Vicomte.
If you are thinking about hopping on a Paris to Italy train, you can also board at the Paris Gare de Lyon Station.
---
All photo credits (unless otherwise noted): Jerome Levine
---
Save to Pinterest!!