Wave Season: The Best Time to Book a Cruise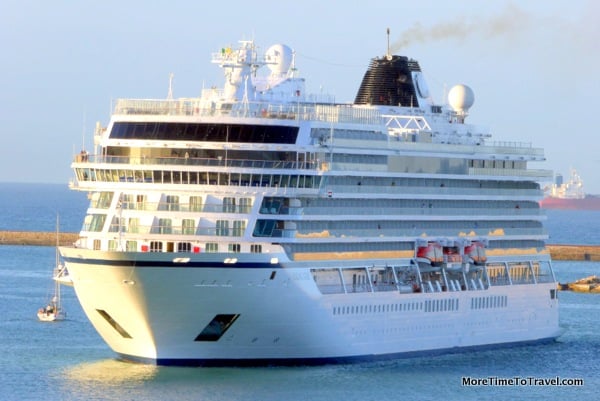 For everything there is a season…Wave Season may be the right time to book a cruise.
When is the best time to book a cruise? The simple answer: There isn't ONE best time to book.
But there are several times during the year when you can snag a good deal and "Wave Season," which typically runs between January and March each year (for both ocean and river cruises), is surely one of them. (Like Christmas sales that start in October, some cruise lines jump the gun and announce these sales as early as December.)
Of course, the cost of a cruise varies widely based on a host of factors – including the particular cruise line, ship, itinerary, length of cruise and cabin you choose. But the timing of your booking can significantly affect costs, too.
"Economic slumps, geopolitical crises, and too many ships deployed in a given region drive rates down," write Matt Hannafin and Heidi Sarna in Frommer's Cruises and Ports of Call. Conversely, rates go up when demand increases (e.g., during busy periods) or when fuel prices rise.
But when you compare oranges to oranges – that is, cruises in the same cabin, on the same ship, and on the same itinerary – the time for savvy cruise shoppers to book a cruise for the coming year might be right now.
During Wave Season, many lines offer special deals as incentives for people to book early in the year. These might include: free cabin upgrades; onboard incentives, like spa credits; complimentary shore excursions; unlimited drink packages; and prepaid gratuities.
As one example, Viking Cruises is currently offering Wave Season specials on both its ocean and river cruise itineraries. So if you book a Viking Homelands ocean cruise from Stockholm, Sweden to Bergen, Norway before January 31, 2017, you can take advantage of two-for-one cruise fares on a voyage through eight different countries. One complimentary shore excursion is included at every port and round-trip airfare is discounted. In addition, passengers can choose from one of the following freebies: a complimentary beverage package, $400 shipboard credit per stateroom, or prepaid gratuities.
Similarly, on certain Viking River cruises, passengers can take advantage of two-for-one cruise fares; discounted or free international air; and a choice of a free beverage package, up to $400 stateroom credit, or prepaid gratuities.
There are equally attractive deals on a variety of cruise lines.
How do you find out about Wave Season deals?
If you have interest in a particular cruise line, check their website for special offers or promotion.
CruiseCritic.com, the largest cruise review site and online community, maintains an updated list of wave season deals.
Get information and advice from a travel agent that specializes in cruises.
Check out deals on some of the cruise websites or tour operators. (In general, both act as middlemen between cruise lines and cruisers. Working on commission, they negotiate discounted rates with the cruise lines at no additional charge to you.)
Once you find a deal that interests you, be sure to book before the deal expires. Book-by dates during Wave Season vary from line to line.
What if you miss the window?
There are other ways to secure good deals on cruises:
1) Take advantage of early-bird booking discounts; prices generally increase as the date of the cruise gets closer. By booking early, you'll also have the biggest choice of cabins and categories by booking early.
2) If you can travel during traditionally slow cruise periods, like September or October, and avoid holiday or summer travel, you are likely to find lower fares.
3) If you don't live near a cruise port and have to factor in air transportation to the cost of your cruise, airline fare deals/discounts may bring down the total cost of your trip.
4) Comparison shop among different lines and look at different itineraries.
5) Take advantage of last-minute deals (although choices will be more limited).
6) Get help from a seasoned professional who can help you spot the best deals.
If all else fails, wait for next season's sale window. National Plan a Cruise Month takes place every October…and it won't be long before Wave Season comes around again.