The High Line New York: An Elevated City Oasis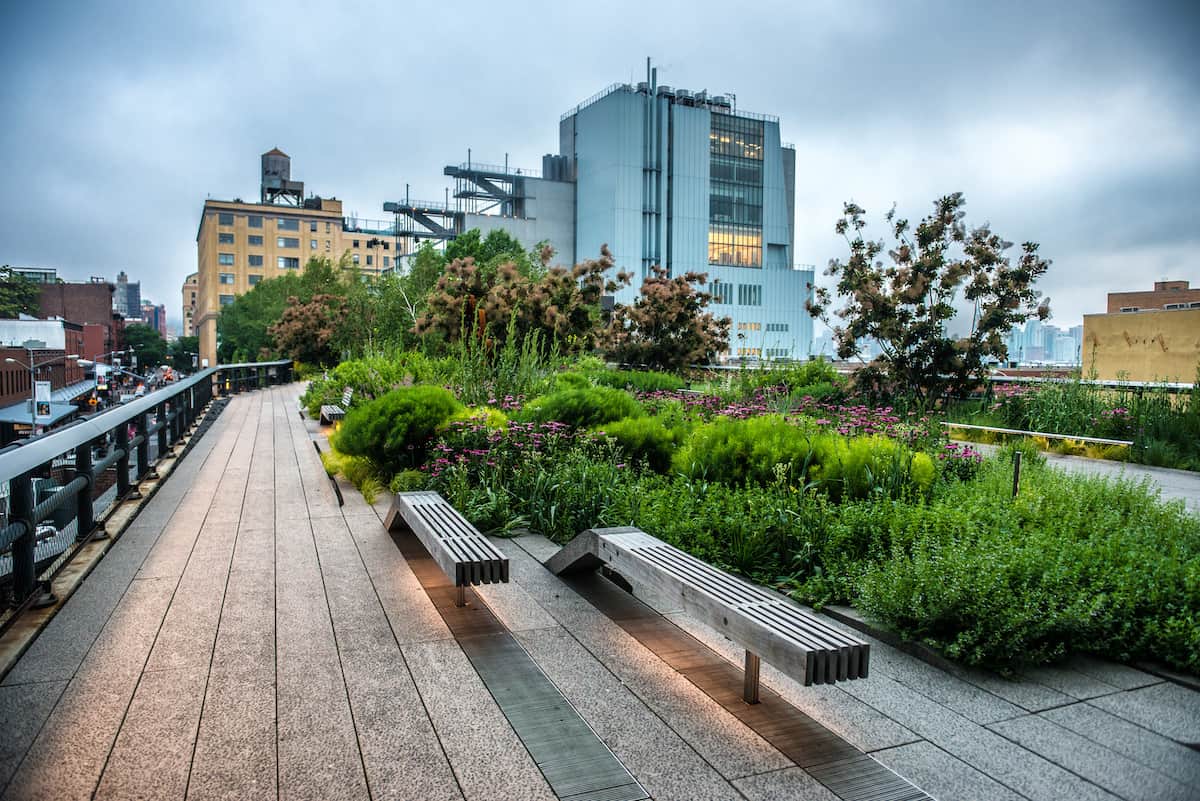 Have you ever walked through a public park built on an elevated railway line? If not, then you must visit the High Line New York.
This stunning park on the West Side of Manhattan offers breathtaking views of the city skyline and Hudson River.
It is filled with various gardens, art installations, and food vendors on what was once an abandoned railway track. The park's history dates back to the 1930s when trains used this elevated line to transport goods between factories and warehouses.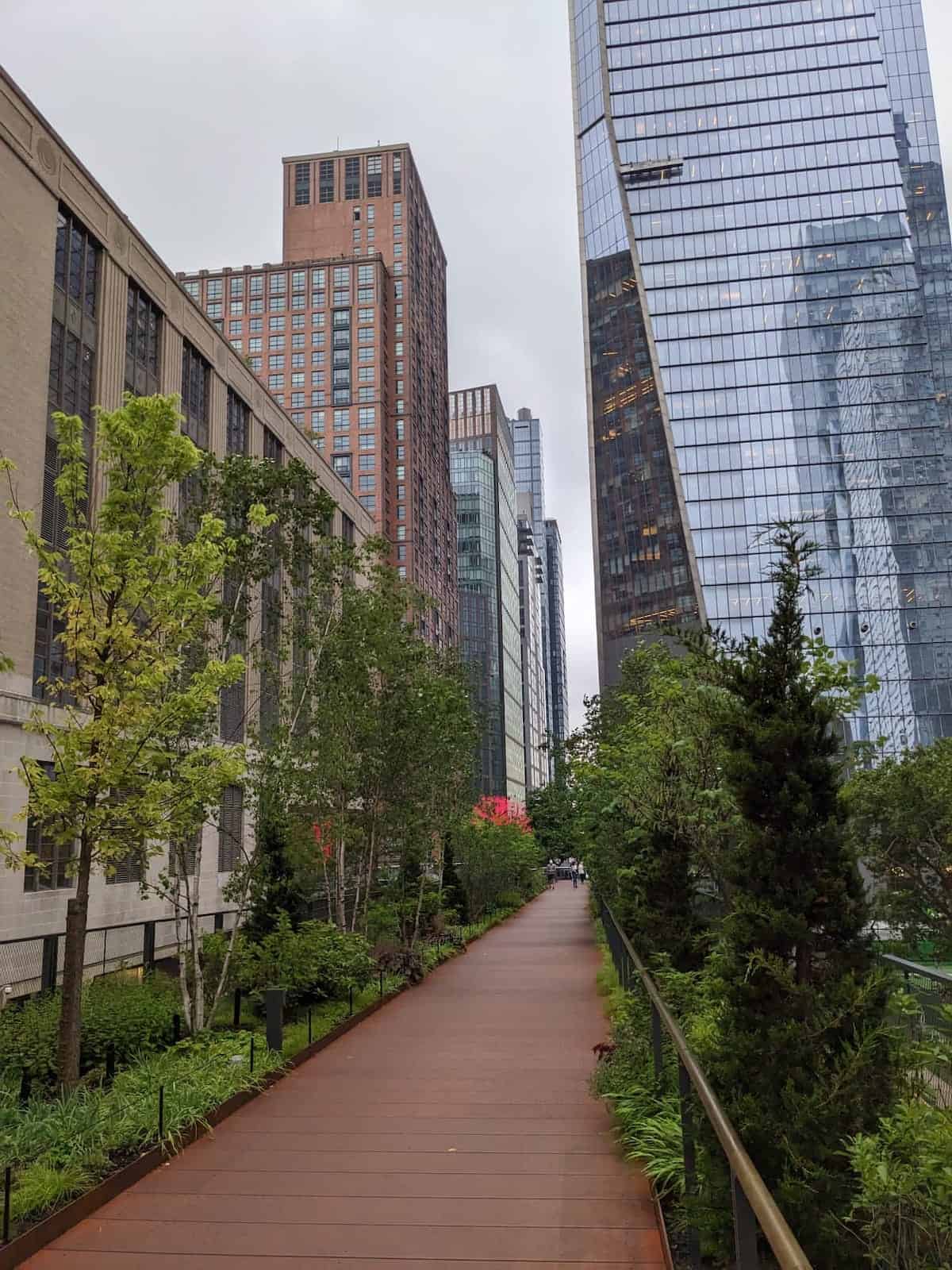 Today, visitors can stroll along the park's 1.45-mile-long stretch and enjoy elevated views of Manhattan and the Hudson River while walking along the High Line. So whether you're a local or visiting from out of town, add this unique park to your bucket list.
A brief history of The High Line New York
The former rail line was built in the 1930s for freight trains to transport goods to and from Manhattan's industrial district. The elevated track ran from Gansevoort Street in the Meatpacking District to West 34th Street. However, due to the rise of interstate trucking in the 1950s, rail traffic on the High Line declined significantly.
By the mid-1980s, most of the train tracks had been abandoned. In 1999, community activists formed Friends of the High Line to save it from demolition. Their efforts paid off when New York City approved a plan to transform the railway into a public park.
In June 2009, the first section was opened to visitors. Since then, two more areas have been added — Section 2 opened in June 2011 and Section 3 in September 2014.
In June 2023, a new section of the High Line opened called the "Moynihan Connector." Made up of two wooden pedestrian bridges, this addition links the new Moynihan Train Hall and Pennsylvania Station (in midtown) to the neighborhoods on the far West Side of Manhattan.
A new section of the High Line opens today! Made of two bridges, planted with over 150 trees and shrubs, the elevated pathway – called the Moynihan Connector – links West Midtown to the West Village by extending the @highlinenyc spur 600 feet. pic.twitter.com/1d6Pli5sBi

— NYC Parks (@NYCParks) June 22, 2023
High Line Park is now one of New York City's most popular tourist attractions offering stunning views of Manhattan's skyline, unique greenery amidst the city buildings and various public art installations.
Location
This unique urban park on Manhattan's West Side runs from Gansevoort Street in the Meatpacking District to West 34th Street, near the Javits Center. Access points along the route make it easy for visitors to explore different parts of the park.
The location of High Line New York makes it easily accessible for both locals and tourists alike. Visitors can enter the park at various points along its route, including Gansevoort Street, 14th Street, 16th Street, 17th Street, 20th Street, 23rd Street, 26th Street, and 28th Street, and various entries at West 30th Street.
Entering the park from the West 30th Street access point is perfect for a pleasant sunset stroll after shopping or dinner in Hudson Yards. There is also an elevator for those who are disabled or pushing little ones in a stroller.
Reasons to visit High Line New York
Walking the High Line offers a unique perspective of New York City's West Side. Along the linear walkway are gardens, art installations and seating areas. Visitors can enjoy beautiful views of Manhattan's skyline while strolling along the elevated High Line green space.
It's an ideal spot to spend time in the city when traveling alone. You will often find others taking a nap, reading a book, or just deep in thought away from the hustle and bustle of the city. Individuals enjoy coming to the elevated park to escape the busy streets below.
Visitors can see remnants of the old railway throughout the park. There are elements of the original railroad tracks, including gravel pathways and steel railings. The park's design also includes paving from reclaimed railroad tracks and seating areas built into the old railroad structure.
In addition to its natural beauty, the park hosts various events throughout the year, such as art displays and performances. These events allow visitors to engage with local artists and performers.
"We love walking on the High Line because it gives you a unique perspective of New York. There's lots of green space without the traffic in Central Park. Pro tip: Start the trip heading towards the south so you'll end up at the Chelsea Market where Friedman's has the best-grilled cheese I've ever had."

— Leah Ingram, Real Sophisticated Consumer
Nearby Attractions
Visitors can explore various attractions on the West Side of Manhattan near the High Line in NYC. From museums to unique shops, there's something for everyone. You'll also find some of the best breweries in NYC, including Milk and Hops in Chelsea.
Chelsea Market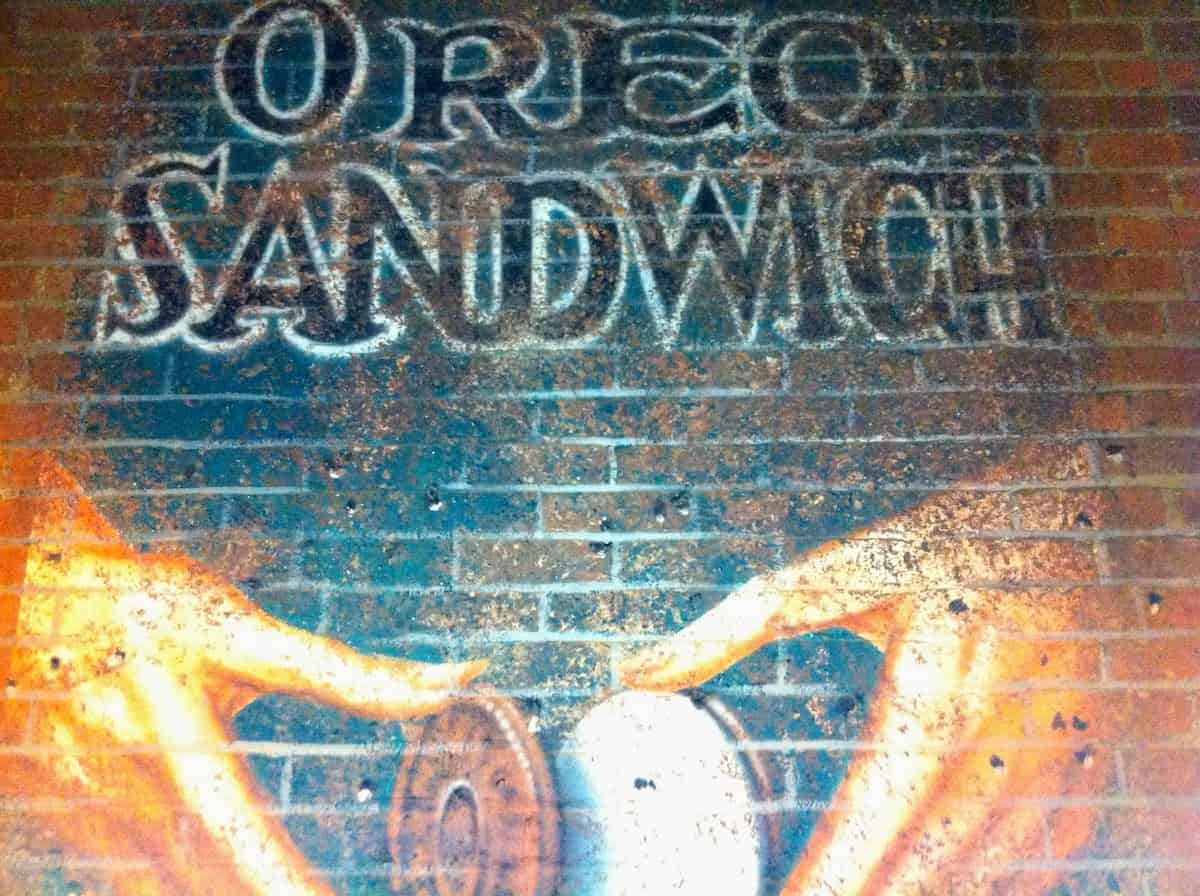 One of the nearby attractions to the High Line is Chelsea Market, an indoor food hall with various vendors. Visitors can enjoy different cuisines and shop for souvenirs. The market is located at 75 9th Avenue, just a few blocks from the park's southern entrance.
Whitney Museum of American Art
The Whitney Museum of American Art is another attraction close to one of the park's entrances. It features contemporary and modern art exhibits by renowned artists such as Edward Hopper and Georgia O'Keeffe. The museum also hosts events and workshops that visitors can participate in during their visit.
Hudson Yards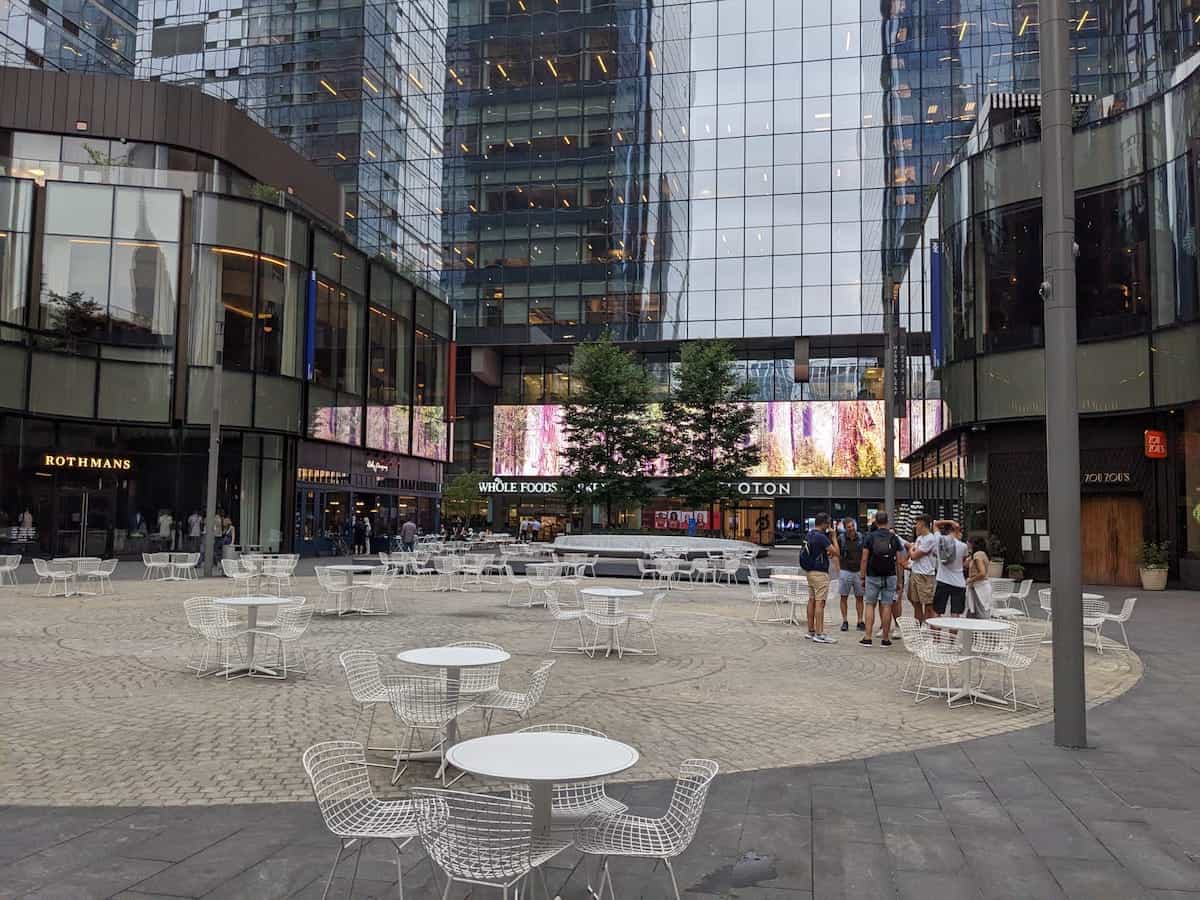 Located on Manhattan's West Side, Hudson Yards spans 28 acres and includes residential towers, office buildings, shops, restaurants and public spaces. One of the most impressive features of Hudson Yards is its public art installations. The development has commissioned several prominent artists to create works that are integrated into the architecture and landscape.
Pier 57
Step onto Pier 57 in NYC for an unforgettable waterfront experience. It features spectacular views, diverse food options and unique shops. At the top of the pier is a rooftop park with a green space that offers stunning views of downtown Manhattan and the Hudson River.
Little Island
Little Island is one of the latest additions to New York City's ever-growing list of attractions.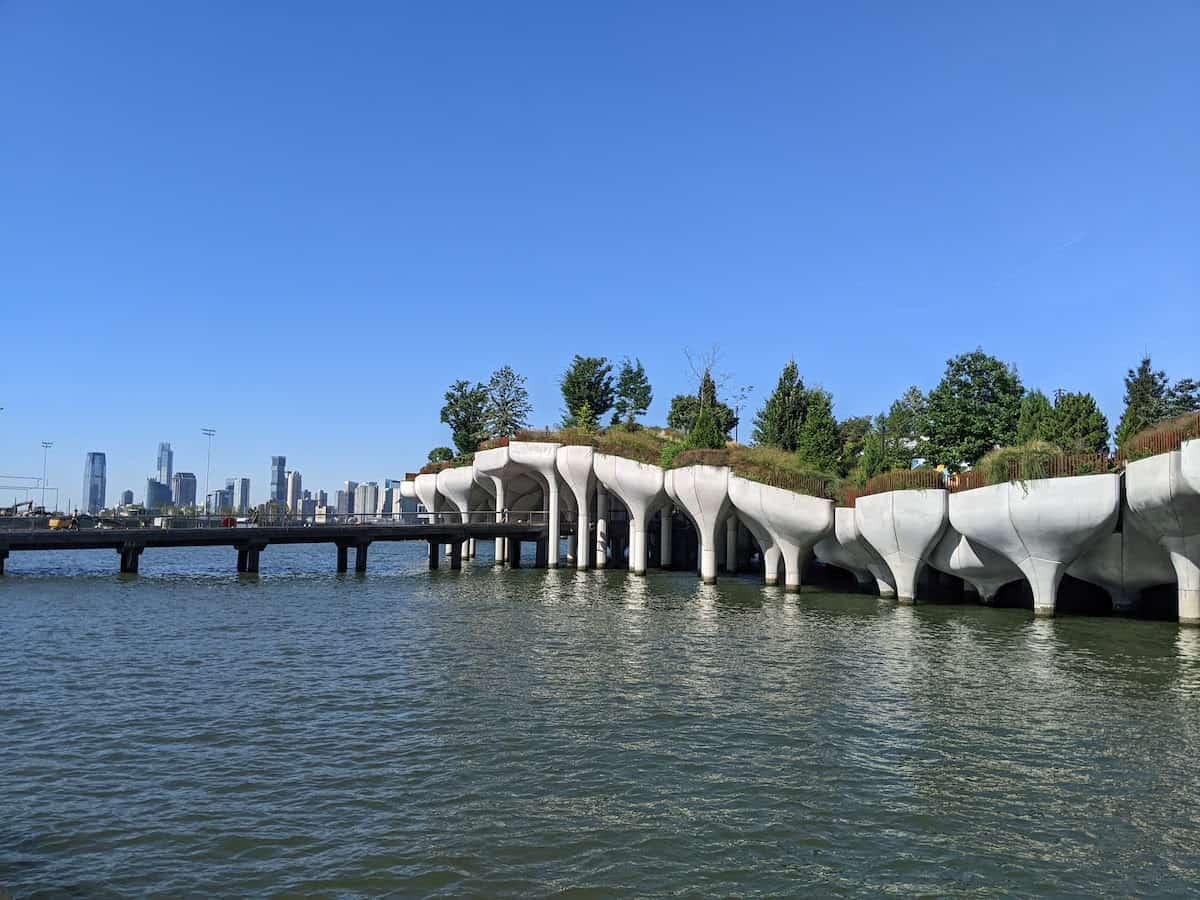 It is a stunning public park floating on the Hudson River. It features numerous performance spaces perfect for concerts, dance performances, and various cultural events. Visitors can enjoy stunning city skyline views from the island's elevated walkways or relax in one of its many grassy fields.
Impact of the park
The New York High Line has significantly increased tourism to the Meatpacking District. This influx of visitors led to an increase in demand for residential and commercial spaces in the area. As a result, property values skyrocketed, and new luxury developments began to emerge. The neighborhood's transformation was rapid, with many older buildings being replaced by high-end retail stores and luxury condos.
While the park has brought many positive changes to the Meatpacking District, it has also had some adverse effects on long-time residents. Rising rents have made it difficult for some people to afford their homes, leading to displacement and relocation. Some small businesses have also been forced out due to increased competition from larger retailers.
The final word on the New York High Line
New York's High Line is a must-visit destination for tourists and locals alike. The history and significance of this public space turned tourist attraction are fascinating, and walking along the elevated park offers stunning city views.
Save t there is easy with multiple access points, and nearby attractions make it a great addition to any itinerary. If you're planning a trip to New York City, don't miss out on exploring the High Line. Take in the history and beauty of this unique public space while enjoying all the surrounding area offers.
---
*Another interesting walk about 25 miles north of the city is the New Bridge Path Over the Hudson River.
---
Lisa MarcAurele is a blogger and cookbook author based in Connecticut who created Little Bit Recipes. This article originally appeared on Daily Life Travels.
---
Save to Pinterest!!