Tauck Event: Ken Burns and the New York experience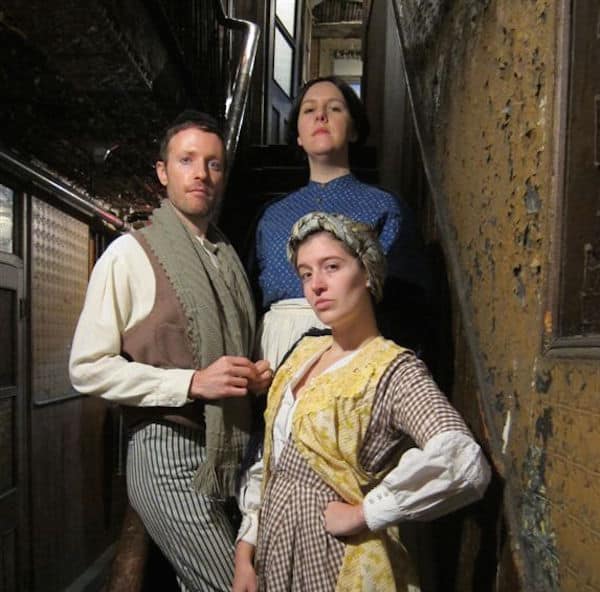 Guest bloggers John and Sandra Nowlan describe their experience at a Tauck Event in New York City, one of the series bespoke opportunities for luxury travelers to experience cities and regions.
The performers were worthy of Broadway. But we were 40 blocks south of the Theatre District in the Lower East Side of Manhattan. The actors, in period clothing, played the role of actual New York immigrants in the Tenement Museum, a five story brick apartment building that housed 7,000 people from 20 nations between 1863 and 1935. The Italian, Irish, and Polish "residents" stayed wonderfully in character, even with the many questions about their often-difficult life from our group of Tauck travelers.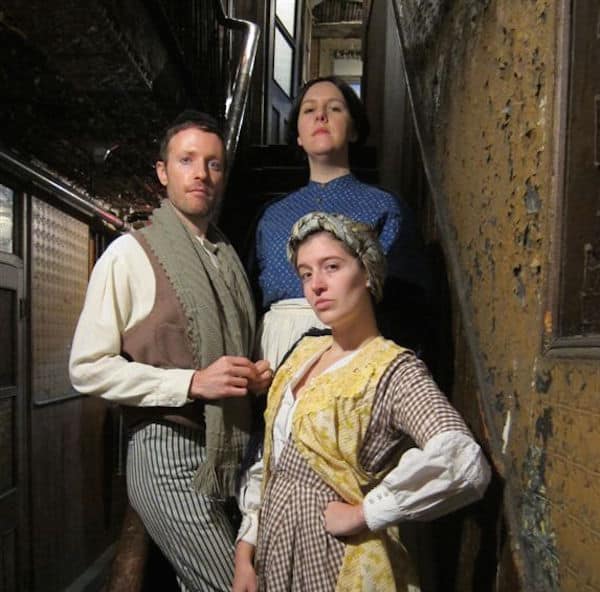 Along with 200 other guests we were part of a special exploration of New York City, a "Tauck Event" held in partnership with filmmaker Ken Burns. Tauck is North America's oldest touring company and in the last decade has produced a series of these special events – in Chicago, Rio, Paris, Yosemite National Park – aimed at seasoned travelers who want an in-depth look at specific cities or regions. It started its high-end travel business in New York City in 1925, so for its 90th anniversary Tauck went back to its roots for a look at New York and attractions that have been featured in the work of the Ken Burns.
The Emmy-winning producer/director has worked with Tauck since 2010, leading tours relating to his films about baseball, the Civil War, National Parks and New Orleans Jazz. But from his first documentary ("Brooklyn Bridge", made for PBS in 1981) to his latest (the Roosevelts and their impact on New York) the Brooklyn-born Burns has had a love affair with New York City and that was reflected in the intensive four days we spent in this remarkable metropolis.
As we learned on a previous Tauck river cruise, the company has mastered the art of organizing a large group of guests into smaller groups for tours, each with its own Tauck Director. Our group of 25, mostly retirees, was called Henry Hudson (appropriate for a mix of Canadians and Americans) and we had our own bus for four days of touring sites on a schedule that didn't conflict with the other groups. But on most evenings all 200 came together for a gala dinner or special Lincoln Center presentation by Ken Burns.
On our first day we visited the Upper East Side, next to Central Park, for a look at the Museum Mile and Millionaires Row (unlike the Lower East Side, this section of New York is very affluent). We stopped at the home of Franklin and Eleanor Roosevelt where FDR gave many of his "fireside chats". It's now part of Hunter College and historian Geoffrey Ward, a Ken Burns collaborator, talked to us about the Gilded Age and Roosevelt family history, including the time at their summer home on Campobello Island, New Brunswick.
Next day, after our private tour of the outstanding Tenement Museum, we walked through New York's Financial District and a guided stroll along influential Wall Street. Then it was off to Brooklyn and an excellent lunch at the River Café under the arches of the historic Brooklyn Bridge. Completed in 1883, the landmark 6,000 foot suspension bridge over the East River has inspired many books but Ken Burns' first PBS documentary is the definitive visual history. After lunch our group hopped aboard a New York Water Taxi for a close-up look at the Statue of Liberty (subject of another excellent Ken Burns documentary) before returning to our base at the Plaza Hotel.
Over the next two days, in addition to some down time so we could shop at Macy's (always important when we visit New York), enjoy some amazing crab cakes and beef at the Waldorf Astoria's Bull and Bear steakhouse and take in a Broadway play ("The Curious Incident of the Dog in the Nighttime" – extraordinary) we toured and learned about the history of Grand Central Station and Rockefeller Center, including a visit to the "Top of the Rock" with outstanding views of Central Park and the Empire State Building.
Our last evening with Tauck was a highlight. The company arranged for all 200 of us to board a private ferry for a visit to Ellis Island, the disembarkation point for so many immigrants to the United States. After a museum tour we enjoyed a farewell dinner in the Great Registry room with music by one of the best Big Bands in the US, Grammy award winning Vince Giordano and the Nighthawks.
Tauck, as part of its service, returns guests to the airport, even from a different hotel. So we switched to the Lotte New York Palace for an extra day, a wonderful luxury hotel that has now completed renovations and, in the Tower, offers large rooms with sweeping views of New York City and Northern New Jersey.
Jennifer Tombaugh, the President of Tauck, told us these special in-depth "Events" to cities and regions have only been part of the company for 10 years. But they've been hugely successful and will expand. Next year Tauck will visit Chicago for the third time and the success of this New York experience should assure its continuation. Already, Jennifer told us, plans are in works for a gala 100th anniversary of Tauck with new products and new services. Judging by this event, you know they will be dazzling.
---
IF YOU GO
---
Disclosure: John and Sandra Nowlan were guests of Tauck at this special event but all opinions expressed in this post are their own.