Puerto Escondido: Mexico's new playground for retirees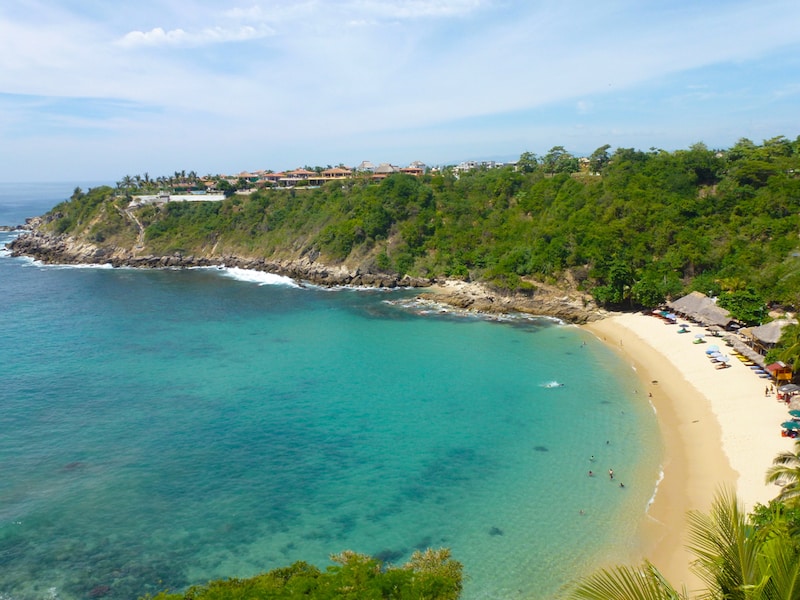 My friend and colleague, Michele Peterson, who wrote this guest post is a former investment banker turned travel writer at A Taste for Travel, an award-winning website showcasing the world's most amazing food, drink and sun destinations. After travelling to 40 countries (and hunting for real estate along the way), she fell in love with Puerto Escondido and bought a home there overlooking the Pacific Ocean.
Do you ever wish you could find a beach town in Mexico that was safe, bursting with culture and didn't cost a fortune? If so, then Puerto Escondido, located on Mexico's unspoiled Pacific coastline in the state of Oaxaca, is for you.
Although it's best known for its epic surfing, the town is growing in popularity among active, older adults who are looking for vacation or retirement alternatives to Puerto Vallarta and Acapulco.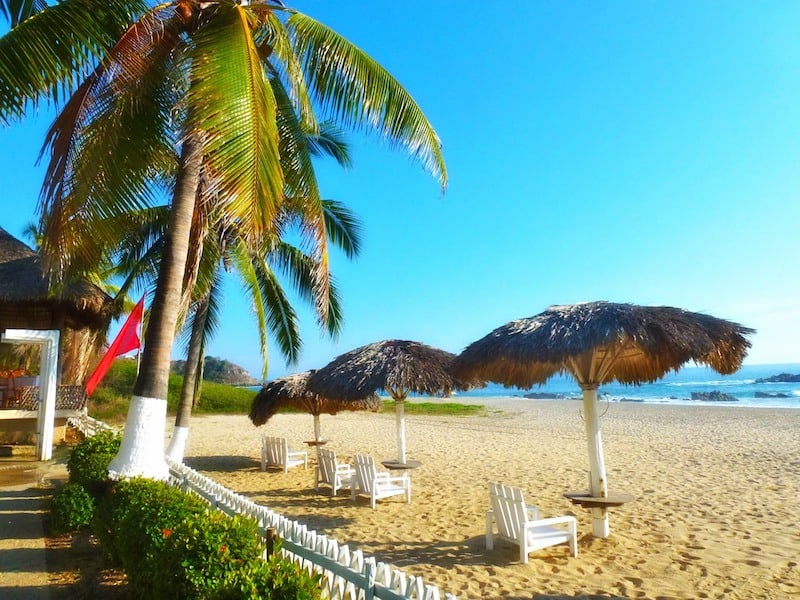 Puerto Escondido has already been featured on HGTV's House Hunters International and the travel show Live Here, Buy This. Rick Bayliss, star of the PBS cooking show, Mexico One Plate at a Time even filmed an episode in Puerto Escondido showcasing its authentic food market, fresh seafood and Oaxacan cuisine.
But, mass tourism hasn't yet arrived which means prices for food, and lodging are 30% lower than other beach destinations in Mexico. Now is the time to visit Puerto Escondido–before prices go up.
If you're planning a visit, count on the handy Puerto Escondido Travel Guide for an insider's look at the best of Puerto Escondido. Whether you're an outdoor adventurer looking for an epic natural playground or a foodie who enjoys exploring the world one dish at a time, this guide will help you find it.
Puerto Escondido: Equally appealing to tourists and retirees
But choosing a retirement destination is not just about finding a sunny, affordable place to live. Quality of life is equally important. Puerto Escondido is highly ranked as a retirement destination for many reasons beyond its affordability.
Its population of 35,000 means it has a small-town feel but retirees will also enjoy the conveniences of living in a city with amenities such as a hospital, a large outdoor market, banks, good internet connectivity and a wide range of doctors, dentists and other healthcare providers.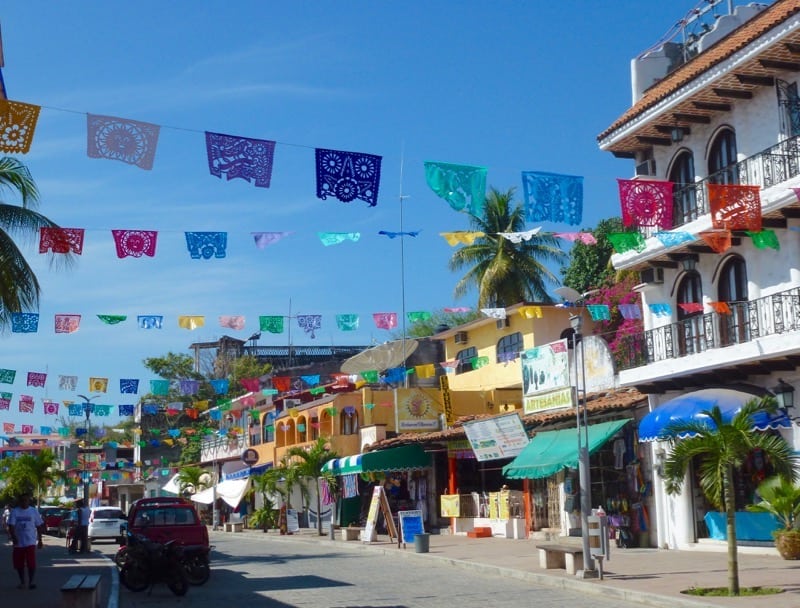 Puerto Escondido also has a thriving expat community so there are lots of opportunities to socialize with fellow residents at the lending library, during live jazz and blues music events, movies on the beach nights, cooking classes and the many cultural festivals the state of Oaxaca is so well known for.
Keeping fit is also an important consideration when it comes to choosing a retirement destination. Puerto Escondido offers several long, golden sand beaches that are ideal for taking walks during the early morning and evenings. It's also got gymnasiums, spas and a thriving yoga scene with group and individual classes taught by skilled teachers at very affordable rates.
But is it safe?
Choosing a destination that's safe and welcoming is also important to think about when choosing where to retire. While the US Department of State issued a Level 2 ( Exercise Increased Caution) Travel Advisory for Mexico on March 16, 2018, there are no restrictions on travel between the airport in Huatulco (HUX) to hotels in Puerto Escondido and Huatulco.
If you're looking for a sunny destination for retirement and considering Mexico, the Puerto Escondido Travel Guide is packed with practical info on flights, hotels and things to do for every budget whether you're looking for a one-week stay or a long-term rental.
You can also get the latest news on Puerto Escondido, Huatulco and the coast of Oaxaca on the Puerto Escondido Travel Essentials Facebook page.
---
Visit Michele's website at www.atastefortravel.ca for more information on Puerto Escondido and sun destinations in the Caribbean and southern Europe.
---
Updated 6/18