9 Reasons to visit Huatulco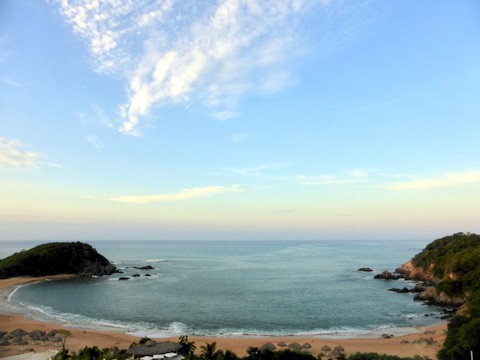 It's hard to pronounce and lacks the cachet of Cabos or Cancun–but you might want to head to Huatulco this winter, a beach getaway with unspoiled beauty.
Huatulco is located on the Pacific coast of southwestern Mexico, about 500 miles from Mexico City in the state of Oaxaca. Although less well known to Americans, it has 9 bays, 36 sandy beaches, 22 miles of coastline and 330 days of sunshine. These make it a near-perfect, all-year destination for those who want to swim, relax and enjoy the outdoors in a relatively unspoiled setting.
The backstory
In the mid 1980s, Fonatur, Mexico's National Trust Fund for Tourism Development (whose other projects include have included more popular resorts like Cancun, Los Cabos and Ixtapa, all developed in the 70s) found this poor and sparsely populated area, relocated its Zapotec inhabitants to nearby Santa Maria Huatulco, and began building the infrastructure to attract foreign tourists and bolster the local economy.
Development proceeded slowly because of a confluence of factors, including the global economic downturn and the area's unique geography; it is nestled between the ocean and the foothills of the Sierra Madre del Sur Mountains. As a result, Huatulco is an oddity in terms of Mexican resort towns.
The town is so new that none of the existing structures (including the parish church) are more than 25 years old. The majority of tourists are from other areas of Mexico.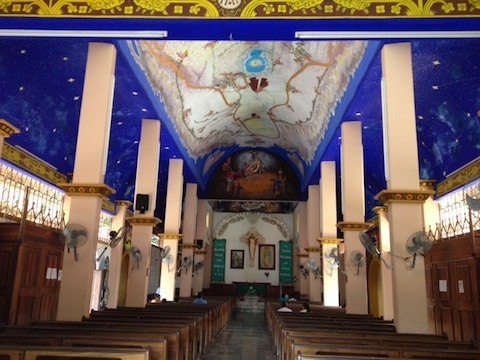 With a population of about 20,000 (too few to be considered a city), it offers an eco-friendly alternative to other Mexican resort areas that critics characterize as overdeveloped.
1) Abundance of beaches and bays
With sparkling turquoise waters, the bays and beaches of Huatulco (also called Bahias de Huatulco) are the major lure. Nine scenic bays offer opportunities for swimming, boating, scuba diving, snorkeling, surfing, sailing and other water sports in protected areas off the Pacific Ocean. One of the local beaches, Playa Cacaluta, is especially well known because it served as the setting for the movie, Y Tu Mama Tambien.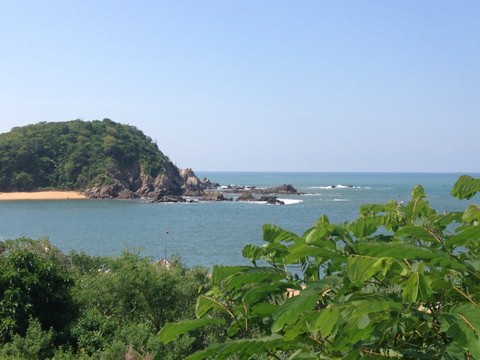 2) Eco-friendly emphasis
The water treatment plant in Huatulco was one of the first in Mexico to recycle sewage water, a prescient effort undertaken decades ago to preserve the purity of nearby waters. Well-paved roads afford easy access to the nearby international airport and large areas of Huatulco (estimated at 70 percent) have been set aside for preservation as "green zones."
Huatulco is the only resort area in Mexico with international Green Globe certification for sustainable tourism. There are no factories or industry and the mountains and lush jungle are filled with orchids. The area offers opportunities for hiking, horseback riding, riding four-wheel motorized ATVs, bird watching, photography, and river rafting.
3) Plenty of places for hiking and exploring the outdoors
The ruins at the 200-acre Copalita Eco-Archeological Park were unearthed in 1994 and opened to the public in 2010. The site once housed the city of Copalitlan more than 2,000 years ago. For about $9 per person, guests can take a guided visit through the park beside the mouth of the Copalita River.
Along the earthen walking paths carved out of the lush terrain are remains of an ancient temple, ball court, and civic plaza, predating the ruins of Chichen Itza. The protected area is filled with birds and wildlife, like iguanas and armadillos. It is better to visit during the dry season from November to May when it's less likely to be muddy.
Watch this video about Copalita Park
4) Microclimates
The state of Oaxaca, about the size of Indiana, is considered number one in Mexico in terms of biodiversity. It is the only place where one can travel about 75 minutes from coral reef to cloud forest, says Alberto Espana Chavez, a tour guide with Amstar Tours Huatulco.
In addition to its striking waterfalls, the tiny town of Pluma Hidalgo, some 4,400 feet above sea level and only an hour away (16 miles away as the crow flies) is a center for the production of high-quality organic coffee. High in the cloud forest, its conditions are perfect for coffee cultivation and production: The tasty and aromatic beans are "blessed" by high altitude, proximity to moist ocean breezes, shade from tall trees, acid soil, pure water, bright sun, and an artisan tradition that has been preserved for hundreds of years.
Learn more about visiting Pluma Hidalgo Coffee country here.
5) Fit for foodies
Located in the state of Oaxaca, famed for its nine moles (sauces), there are other specialties worth trying in Huatulco: quesillo (a soft farm cheese), tamales wrapped in banana leaves, tasajo (dried beef), tlayudas (pizza-like baked flatbreads topped with black bean puree), chorizo (sausage), and chapulines (fried grasshoppers topped with salt and lemon).
In this town with four traffic lights (and no Burger King) restaurant options are limited, however, because many of the hotels and resorts are all-inclusives. On the positive side, these dining venues showcase regional cuisine in addition to international menus. One excellent option for savoring the authentic tastes of Oaxacan cooking is El Sabor de Oaxaca in the downtown La Crucecita area.
6) Folk art traditions
With 16 different ethnic groups in Oaxaca, Huatulco has a rich heritage in terms of food, art, and culture. "We are colorful by genetics," says Chavez, the Amstar tour guide. Many of the downtown shops sell handmade alebrijes, brightly painted pieces of folk art. First made in Oaxaca, they are now collected and sold across the world. The whimsical animal figures are supposed to bring good luck.
Cotton is native to the area so colorful cotton goods, such as bedspreads, blouses, sundresses, scarves and popular men's shirts called guayaberas, are woven and stitched by hand. Operators at the textile shop, called Telares Oaxaquenos (in La Cruecita) still use large looms with foot pedals.
7) Choice of hotels and resorts
Huatulco has two beachfront hotel zones, Tangalunga and Conejos, with a variety of accommodations. Properties (43 are listed on Trip Advisor) range from budget to upscale. Huatulco also has an 18-hole golf course and two marinas for fishing and boating.
Sheraton built the first hotel in Huatulco in 1988; that property has been transformed into the luxury Barcelo Huatulco Beach. Only two years old, Secrets Huatulco Resort & Spa, an all-inclusive, all-adults property offers stunning waterfront views from every room and suite, and a choice of five restaurants. The resort received an AAA Four Diamond Award in 2013. Dreams Huatulco Resort & Spa is a family-friendly alternative with an Explorer's Club for kids.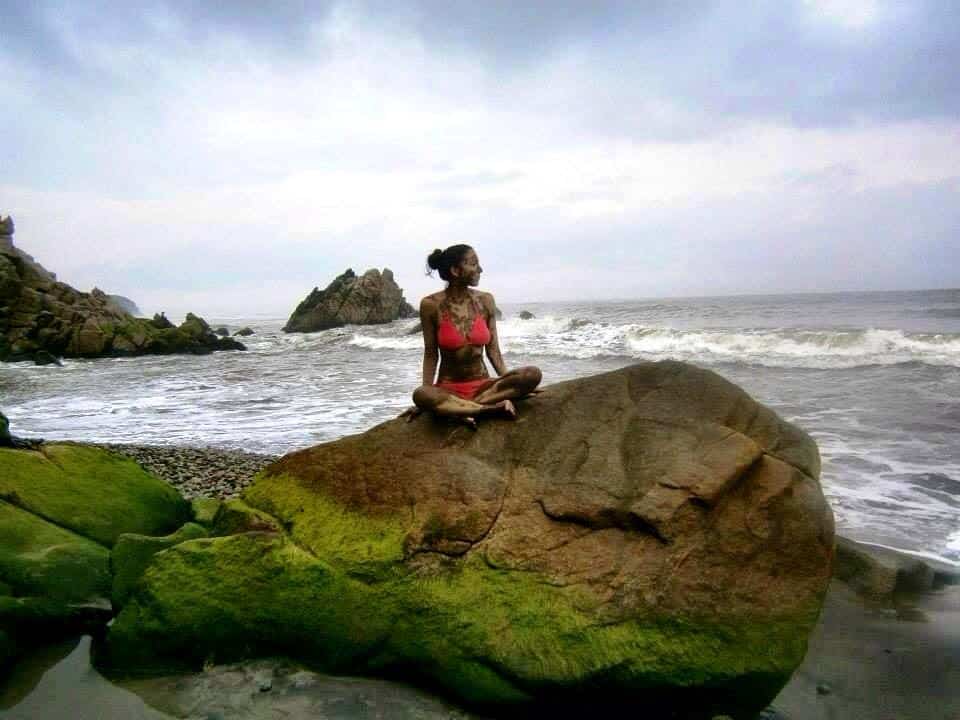 8) Spa-worthy spots
The spa at Secrets, a freestanding contemporary structure with incredible views overlooking the ocean, is among the most beautiful in Mexico. In addition to yoga classes, guests can use the sauna, steam, a traditional cave-like sweat house (called a temazcal), and ten treatment rooms. The hydrotherapy circuit overlooks the sandy shores of Conjeos Bay. Guests who aren't staying at the property can purchase a day pass for $65 to use the spa facilities.
For a more authentic and less expensive spa experience, the Zapotec Mud Baths are a cooperative where the local women at La Bocana bathe visitors in "lodo," a sand native to the area, which is said not only to leave your skin silky but also to have healing properties.
9) Sense of safety
With concerns about terrorism and organized crime, travelers always worry about safety. The latest State Department travel warnings for Mexico excludes the entire state of Oaxaca, including Huatulco, from any of its advisories.
The Bottom Line on Huatulco (pronounced WA-TOOL-CO)
Although Huatulco is delightful for much of the year, at certain times, it can be very hot or very muddy. Like much of Mexico, it's located in a seismically active area, so small to moderate earthquakes occur from time to time.
But if you are looking for a winter getaway with natural beauty, Huatulco, Mexico is almost perfect, especially in November when prices are lower, mosquitoes are dormant, hotel occupancy is sparse, and the vegetation is very green.
IF YOU GO
Getting to Huatulco usually requires a change of planes in Houston or Mexico City (about a 50-minute flight away). Apple Vacations is starting non-stop charters from Chicago in November 2013, Minneapolis in December 2013, and St. Louis in January 2014.
---
Also on More Time To Travel:
---
[A version of this article was published in The Huffington Post.]
A link to this post and others post by boomer travel writers can be found on Travel Photo Mondays.