What Is It Like To Fly JetBlue?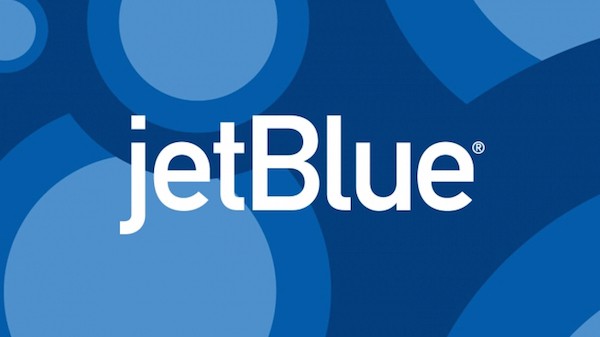 When booking flights to and from New York, you might want to fly JetBlue Airways.
On a recent trip to New Mexico, we flew JetBlue Flight #65 from New York City JFK to Albuquerque. JetBlue is housed in its new beautiful, $800 million terminal (Terminal 5) designed by Eero Saarinen; it has a variety of shops and options for catching a bite or taking a snack onboard. Convenient curbside check-in was available for $2 a bag.
About JetBlue
JetBlue is a low-cost airline based in New York City. In fact, it calls itself "New York's hometown airline." The airline flies to 70 destinations in 24 states and 12 countries, including flights to the Caribbean, the Bahamas, Barbados, Columbia, Costa Rica the Dominican Republic, Jamaica, Mexico and Puerto Rico. A large number of the flights originate from JFK.
Living Room (as it's called in the trade)
JetBlue offers some of the most spacious seats in the industry. The carrier's standard seats on A320s are equal in size to Extra Legroom premium seats on other carriers. Moreover, it offers an Extra Legroom option (called Even More Space) on all of its flights. We paid $40 extra per person for Extra Legroom and were bowled over by the substantial legroom and distance between the seats in front of us. I could comfortably use my laptop with ample room.
Buying the Extra Legroom seats also included passing through an expedited TSA security line and boarding first (there is no first-class on Jet Blue). However, there was no priority baggage handling (as is often offered on other airlines when you pay for extra legroom in the Economy cabin).
The plane was configured with 3 seats on each side of the aisle, but with a half-empty plane we were lucky to score an empty seat between us.
Amenities
On JetBlue, a first checked bag is free. The airline offers 36 channels of free Direct TV on seatbacks and free Sirius radio programming although you need to purchase earphones for $2 if you don't bring your own. Feature movies are $5.99 on domestic flights and free on international ones.
Unfortunately, there were no print magazines in the seatback pocket on our flight: only passenger safety information and a vomit bag. Pillows and blankets are only available at an extra charge, $5.99 and $4.99. respectively.
Dining
No meals were available on our flight. If you are desperately hungry, you could purchase a $5.99 snack box. A gracious flight attendant came around with a large basket with packaged snacks such as Doritos, popcorn chips, animal cookies, and Terra Blues potato chips, offering seconds and thirds to passengers. Free hot and cold drinks were also offered and wine, beer, and liquor were available for purchase.
Bottom Line: Fly JetBlue?
Our flight was delayed for about one hour at takeoff for no special reason. We were told that the incoming plane from the Dominican Republic was arriving late at another terminal and would have to be cleaned before it got to Terminal 5. When I tweeted my disappointment to @JetBlue, customer service responded kindly, making me feel a bit better.
Also mildly annoying were all the add-on fees but that seems endemic to the industry these days. The JetBlue crew on our flight was helpful and friendly, and the seats were so comfortable that we soon forgot that we would be landing in Albuquerque well after midnight.
---
For more information, including routes, visit the JetBlue website.
---
This is one of a series of posts about my experiences on new-to-me airlines. Surely, each flight is different but it's always helpful to get general impressions of what to expect before you fly. If you fly JetBlue and have a very different experience, please feel free to comment below.
Also see: