Worlds Best Breakfasts: Fruit Plate at Grand Velas Riviera Maya
In the search of the worlds best breakfasts, the fruit plate at Grand Velas Riviera Maya is a winner.
Because Grand Velas Riviera Maya (in Riviera Maya, Mexico) is a luxury all-inclusive resort, guests can eat whatever they want, whenever they want. With tempting dishes and beverages on the menu throughout the day and a complimentary minibar that is replenished twice daily, breakfast is one of the times when someone can attempt to trim a few calories off their daily intake and start the day off in a healthy way.
Whenever I travel, I happen to be a sucker for fruit plates at breakfast so I have a wide range of experience upon which to draw comparisons (I consider them a special indulgence because I rarely have time at home to make one for myself in the morning. Also, when you live on the east coast as we do, many of our favorite fruits are seasonal and not available for much of the year.
When it comes to hotels and resorts, believe me, not all fruit plates are the same.
Worlds Best Breakfasts: A fruit plate makes the cut
The one at Grand Velas Riviera Maya stands out as memorable for a variety of reasons. Not only was the fruit extremely fresh, tasty, and artistically presented–but it was delivered by room service on time, and served outdoors on the huge balcony of our room that overlooked the Caribbean. Fruit plates don't get much better than that!
The cappuccino was pretty awesome, too.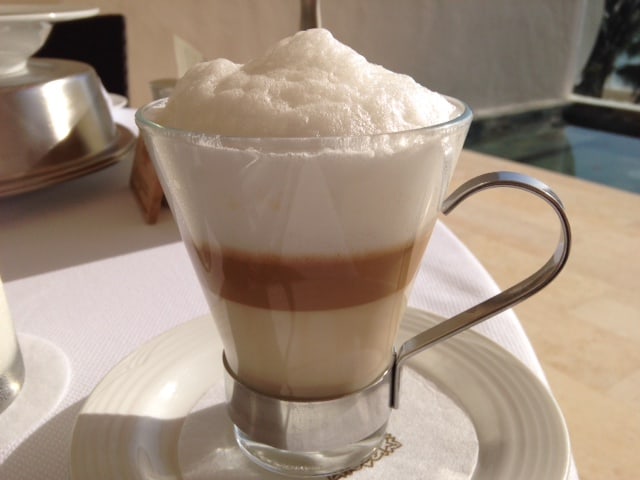 Am I alone in my quest for the best fruit plates? Have you had memorable ones?
---