Trendy Accessories and Handbags for Travel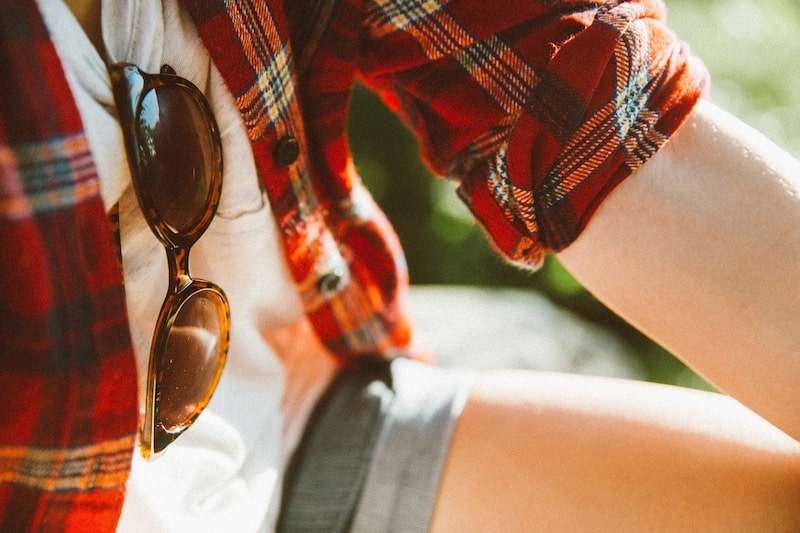 If you want to feel good and look good when traveling, it's essential to master the art of accessorizing. After all, a carefully selected necklace, a statement ring or a pair of show-stopping earrings can instantly change a look without taking up too much room in your suitcase. When well-selected, accessories can take on more importance than clothes themselves. The reason for this is that they often tend to reflect the more playful part of an individual's personality.
The art of accessorizing can make a dramatic and noticeable impact. For example, a vibrant scarf or piece of jewelry can be the difference between a plain outfit and a red carpet-worthy ensemble. A hair accessory can make the difference between someone blending in with the crowd or attracting a few nods.
Carefully choosing the right accessories allows travelers to rely on fewer pieces of clothing for a change of look and thus, they can also pack lighter. Speaking of packing, even opting for a bright and bold suitcase and cabin trolley at the airport can make the difference between looking boring and appearing full of life and personality.
Chandelier earrings
There are lots of different accessory pieces that can be used to adorn your look. But, if you want to be a true trendsetter, it helps to be aware of the latest fashions. You might even look to your millennial offspring for ideas. One trend that is highly popular at the moment is that of chandelier earrings. These earrings are big, bold, glistening and attention-grabbing.
Chandelier earrings have the capacity to turn a plain, little black dress into the main attraction. Inexpensive and easy to pack, it is always a good idea to have a pair of them on hand. After all, if you are struggling to find something to wear, all you need to do is team your earrings with your outfit to achieve a great look for dinner or an evening get-together.
Hair accessories
When traveling, women often want to make sure their hair has been recently trimmed and shaped to make haircare as hassle-free as possible while they're away. Depending on the length of their hair, they might throw one or more fun hair accessories into their handbag or suitcase to keep it looking neat all day. A colorful scrunchie or foldable hat can be great when traveling to warmer climates.
The interplay between hairstyle and other accessories needs to be considered, too. For example, if you are wearing long, chandelier earrings, it is nice to be able to pull your hair back or tie it up in order to showcase the earrings and let them speak for themselves.
Studded bags
Aside from chandelier earrings, another popular trend is that of studded bags. Studs are highly popular at present because they have an edgy and sexy look to them. When buying a bag, whether you are buying an everyday shopper, an envelope clutch bag, or even if you are looking for suitcases, studs are a great option. They are stylish and fashion-forward, yet at the same time, they are versatile. This means that it is a trend which is likely to go with any look – no matter what colors or patterns you are wearing.
Fashion scarves
In addition to studded bags and chandelier earrings, another accessory trend is fashion scarves. These can be adorned with exciting and intricate patterns. There are lots of different choices available and thus you are bound to find something to suit your style and your look. When it comes to the patterns, some of the most popular options this season include florals, Aztec and, comic book strip designs, leopard prints and stripes.
Leather handbags
A nice handbag is a must-have accessory for every woman. After all, what else are we supposed to use to carry our make-up, money, phone, etc. around with us all the time? Therefore when buying a handbag, you should put in a lot of thought and consideration into the one that you choose. After all, it is something that you are likely to get a lot of use out of. Moreover, handbags have the capacity to dictate the entire look and feel of your outfit. They say a lot about your style as well as your personality.
A satchel type bag offers a sophisticated look and is extremely fashionable at the moment. It helps create an overall image that is striking and confident. Moreover, if a traveler wants to stray away from the typical black option, bottle green or navy blue work can be neutral enough to complement almost any outfit. Moreover, satchels are a practical option because they tend to have multiple compartments that can keep you organized on your travels.
When traveling, we often tend to pick up things along the way. Tote leather handbags are a practical option because not only do they offer the space and durability you'll need but they will easily look good with any outfit.
If you are going to a concert, festival or shopping in busy markets and you only want to carry the bare necessities, one good option is a crossbody bag. These are stylish, compact and practical. They don't get in your way because of the body strap and also offer a degree of security when you're immersed in large crowds. One stylish option might be a brown leather bag with tassels, a great way to emulate indie casual.
Purses that slip in evening
Space permitting, you might also want to pack a smart-looking leather purse that can dress up whatever you're wearing to dinner. Metallic is a perennially popular trend. Opting for a bag in silver or a bronze color is a great way to add style and glamour to your outfit. This would work well with a pair of skinny jeans, a black top and a pair of heels. It provides the perfect way to instantly glam up a look, and thus, is great for dinner at a nice restaurant.
If you are going to a party or on a night out, an oversized leather clutch bag is another stunning choice. If you are looking for an overload of glam then you should consider a leather clutch with studs, which is very much in at the moment. An envelope clutch is a great way to make a statement and ensure that your outfit is striking.
---
All photo credits: Pixabay
---
*This is a collaborative post written by Amelia Hudson.
---