Cruising The Great Lakes on Victory I from Chicago To Toronto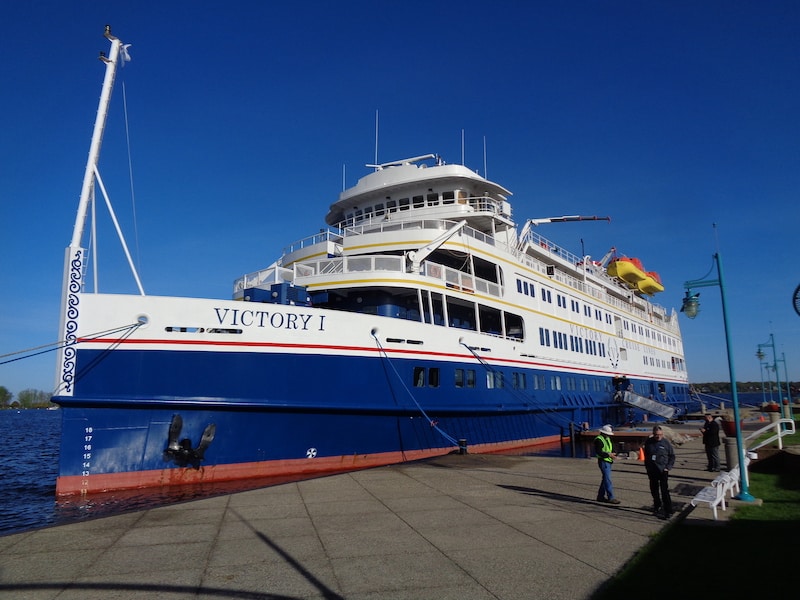 Guest Contributors John and Sandra Nowlan cruise the Great Lakes on Victory I, enthralled by the scenic stops along the way.
The bumper sticker read: "The Great Lakes – Unsalted and Shark-Free." While it was an effective bumper sticker, the publisher could have added, "Wonderful Cruising."
The Great Lakes contain fully a fifth of all the standing fresh water in the world. With 10,000 miles of shoreline, the five lakes dominate the geography, culture and history of central North America. The region has never had the profile of ocean or European river cruising…but it should.
Departing Chicago
Chicago, with its grand buildings, many museums and outstanding cuisine was an ideal city from which to begin our cruise to the Great Lakes on Victory I to Toronto.
Our ship was Victory I, a comfortable 200-passenger vessel built in 2001 and owned by Victory Cruise Lines, recently acquired by the American Queen Steamboat Company. Its registered tonnage is just 5,000 and it's 300 feet long. Its unusual bow is vertical rather than slanted.
Finding Victory I in Chicago was a challenge. We gave our taxi driver, a 30-year veteran, a street address and told him it was at the "Chicago Dock". "Never heard of it", he replied. After consulting his GPS and with a long ride south, almost to the Indiana border, the handsome ship was finally spotted in a gritty, very unattractive industrial area. Chicago, if it wants to be a major cruise player, has to find a better port facility closer to downtown.
Boarding Victory I
Once aboard the Victory I, the atmosphere improved rapidly. A welcome drink and smiling crew members made registration simple and we were escorted to our cabin. It was small with muted, attractive colours but cleverly laid out with a surprising amount of storage space. Two large picture windows offered great views. The bathroom was tiny but quite functional with luxury touches like L'Occitane toiletries.
Before sailing, a quick tour of Victory I showed off its passenger-friendly attributes. On Deck 2, a comfortable Compass Lounge had enough room for all passengers and became the center for entertainment and lectures. A small library on either side of the lounge led to the "Tavern" with its bar and complimentary beer, wine, spirits and cocktails.
Complimentary wine was also available with meals in the two dining areas, the large Coastal Dining Room on Deck 1 and the more intimate one, The Grill, with excellent views, at the rear of Deck 4.
All meals were surprisingly good with our German chef and his team producing imaginative dishes like Beef Steak Tartar, Colcannon Soup, Venison Tourtiere and Panko Crusted Atlantic Cod. Fish, mostly pre-frozen, was of high quality with very fresh Ontario trout a highlight one evening. Service from the well-trained Indonesian, Filipino and Indian waiters was very professional.
While food, service and comfort were excellent, it's the Great Lakes itinerary that really shone. With outstanding guides, we visited both small, intimate communities and major North American cities.
Sailing the Great Lakes on Victory I
Our first stop was new to most of the ship's American, Canadian and Australian guests. On the east side of Lake Michigan, Muskegon (population 38,000) is the largest city. It boasts two fascinating World War II vessels that are now floating museums. The US Silversides was the most decorated surviving submarine from the war. Visitors can walk through the claustrophobic interior and see the small galley and the crew's bunk beds adjacent to the torpedo tubes.
Nearby, visitors can also enjoy a tour through the cavernous interior and huge front unloading ramp of USS LST 393, one of only two remaining tank landing crafts that were used to bring Sherman tanks and troops to the shores of Normandy 75 years ago during D-Day. More than a thousand of these versatile crafts, each more than 300 feet long, were built for use in World War II.
In the afternoon, another complimentary tour took us to the charming town of Holland, Michigan. As expected, the community was filled with tulips (luckily, it was tulip season) but the most interesting sight was the only authentic Dutch windmill in the U.S. The De Zwaan windmill was built in the Netherlands in 1761, then moved piece by piece to Holland, Michigan in 1964. Visitors can take a tour inside this working wind machine.
After a relaxing day on Lake Michigan (including elegant Afternoon Tea) we arrived at Mackinac Island, a unique U.S. destination where cars have been banned since 1898. All transportation is by bicycle or horse-drawn carriages, through the village with its 17 fudge shops and on to the historic Grand Hotel (built in 1887) with its 397 rooms and world's longest porch.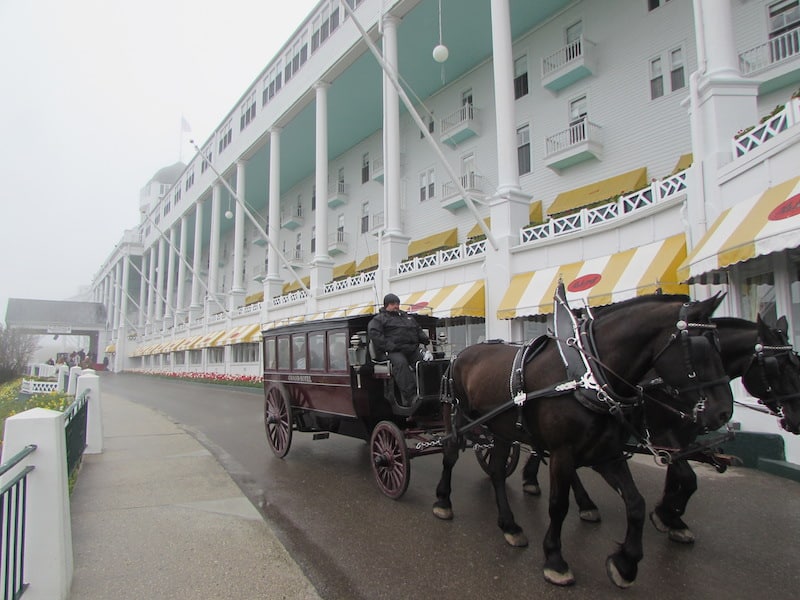 Victory Cruise Lines reserved a section of the Hotel's huge restaurant for the extravagant Grand Luncheon Buffet.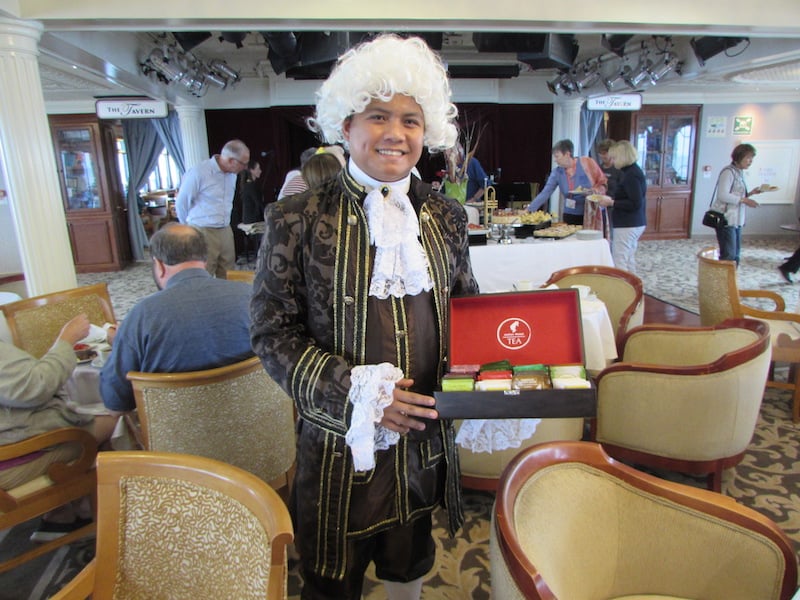 Our first Canadian destination was Little Current, Ontario, a village on Manitoulin, the world's largest freshwater island. The island is home to the Ojibwe People, part of the largest First Nation population in North America. All guests were invited to the nearby cultural center for a welcoming smudging ceremony and a Pow Wow, a lively exhibit of native drumming, singing and dancing.
After we re-boarded Victory I, we went through the Little Current Swing Bridge dating from 1913 (the only bridge to the island) and past the Strawberry Island Lighthouse in Georgian Bay. Built in 1881, it's one of the most photographed in North America.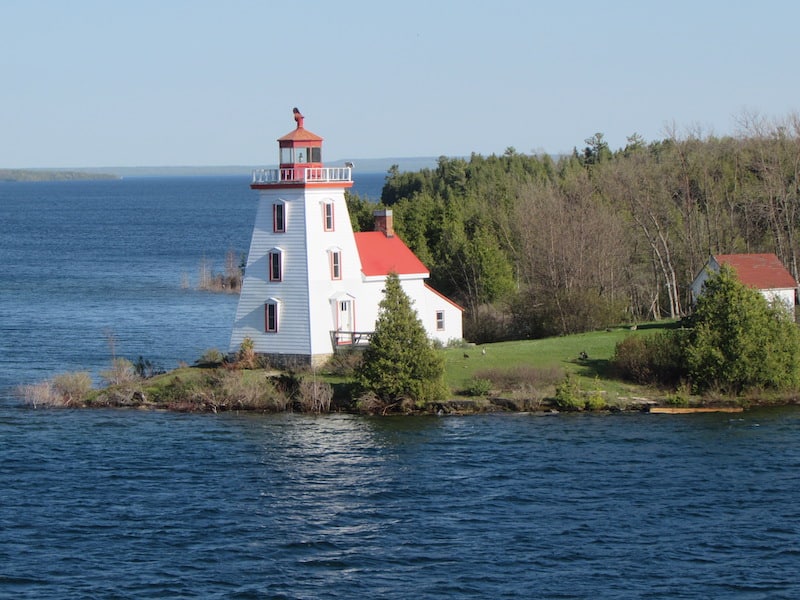 Winding down from our cruise on the Great Lakes on Victory I
After visiting small, rural communities it was fascinating to dock beside the downtowns of two major US cities, Detroit and Cleveland. It was an easy walk from the ship to the central cores. Both offer a multitude of tourist attractions so, with just a day to spend there, our tour organizers chose well.
In Detroit, the highlight was the Henry Ford Museum, second only to the Smithsonian in Washington for cultural significance. Among the exhibits in its huge, one-level gallery are the limousine that carried President Kennedy on that fateful 1963 day in Dallas, the Alabama bus in which Rosa Parks defied seat segregation laws and the actual chair from the Ford Theatre occupied by President Lincoln when he was shot in 1865.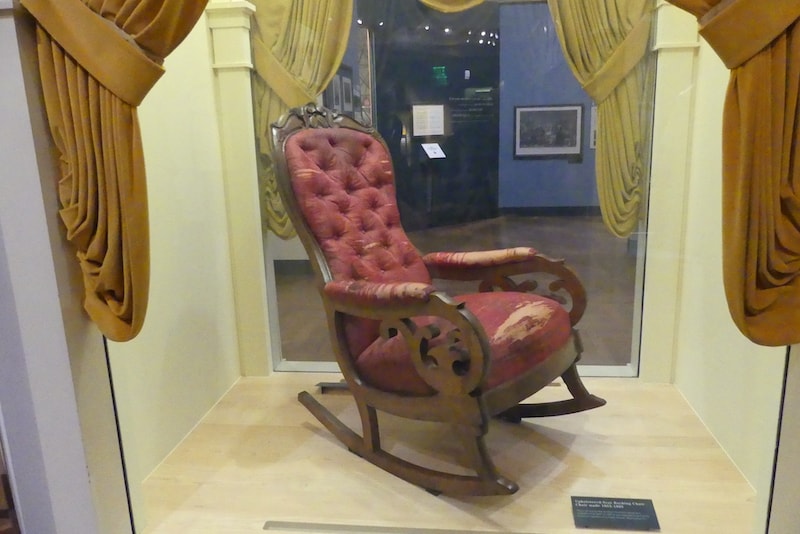 Of course, there are several exhibits showing early airplanes and locomotives along with Model A and Model T Fords when Henry Ford pioneered vehicle assembly lines.
In Cleveland, Victory I guests were taken on an extensive Trolley Tour of the impressive city including a drive through the 170-acre medical campus of the world-renowned Cleveland Clinic and a stop at the outstanding Cleveland Museum of Art. But next door to the ship was an architectural masterpiece, the I.M. Pei-designed Rock and Roll Hall of Fame, paying homage to the greats of rock music history, from Buddy Holly to Elvis and the Beatles to the Rolling Stones and Prince. Great fun for music nostalgia fans.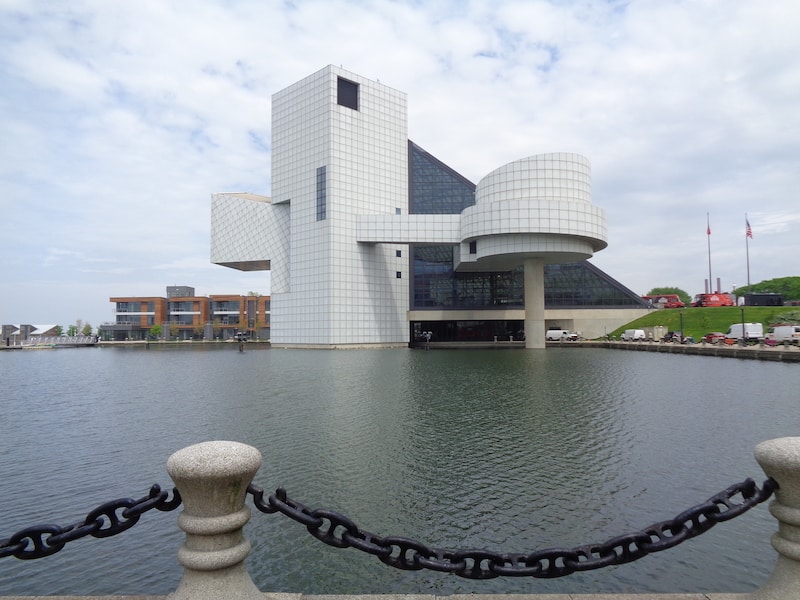 Wet fun and fine wine were in store for our final day of the cruise as Victory I entered the eight locks of the Welland Canal, bypassing Niagara Falls and lowering ships 326 feet between Lake Erie and Lake Ontario. All guests were given a picturesque bus ride along the Niagara Parkway and then invited aboard one of the Hornblower Niagara Cruise ships. Outfitted with red ponchos, guests sailed past the American Falls to the base of the Horseshoe Falls where wind, spray and towering cascades of water made an unforgettable impression.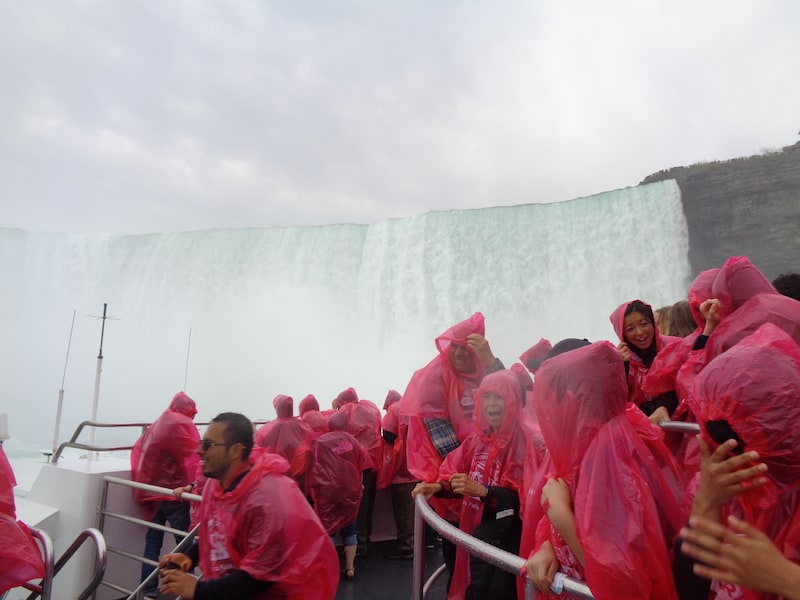 Fully dried, we boarded our buses to Chateau des Charmes, one of the many fine wineries in the Niagara region where we enjoyed lunch and samples of excellent Ontario vintages. We then had free time in Niagara-on-the Lake, a charming community renowned as the home of the Shaw Summer Festival.
The next morning we woke up in Toronto in an industrial part of Lake Ontario but facing the extraordinary skyline of Ontario's capital. It was certainly a prettier sight than the depressing view from the Chicago cruise port. The good news is that Victory Cruise Lines has promised that future Great Lakes sailings between Chicago and Toronto will use a much more convenient port, close to downtown Chicago. An enhanced start for a wonderful cruise experience.
---
Disclosure: The Nowlans sailed on the Great Lakes on Victory I as guests of Victory Cruise Lines but any opinions expressed in this post are their own.
---
*John and Sandra Nowlan are travel and food writers based in Halifax, Nova Scotia. Their website is www.nowtravel.ca.
---
IF YOU GO
---