The International Festival of Arts and Ideas in New Haven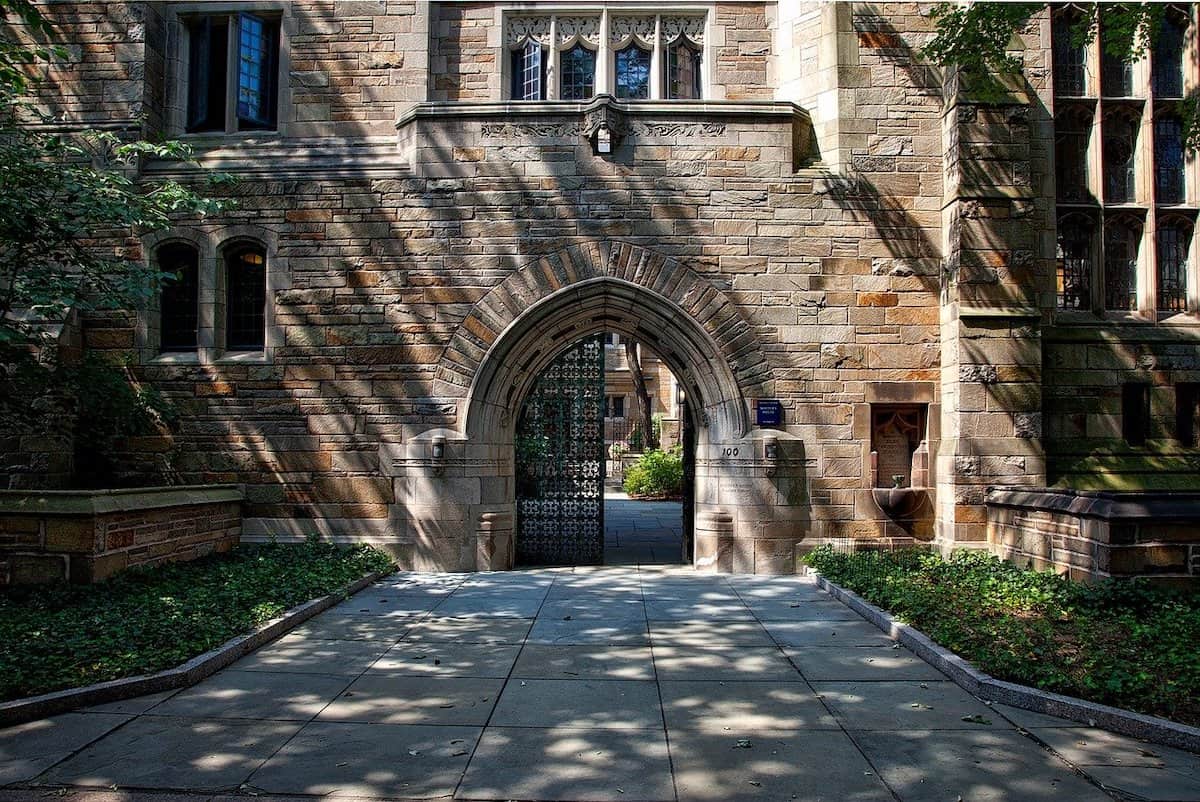 The annual International Festival of Arts and Ideas in New Haven is a sure sign of summer.
Our wet shoes were slowly sinking into the muddy grass as a sea of umbrellas obscured our view of the stage. But no one cared about the pounding rain as thousands waited for the open-air concert on the historic Green in New Haven, Connecticut.
The headliner was internationally renowned cellist Yo-Yo Ma and his multicultural Silk Road Ensemble.
Oblivious to the weather, friends and neighbors greeted and embraced each other warmly. Families with young kids on scooters whizzed by along the paths within the New Haven Green to find an empty space to lay down plastic tarps or to set up lawn chairs.
When my husband and I read about the performance, part of the International Festival of Arts and Ideas, we decided to make the hour and a half drive along the leafy Merritt Parkway from our home in Westchester County, New York to attend the opening event and stay overnight.
The festival, held each June, offers participants a mix of concerts, lectures, films, live theatre, and tours as well as kid-centric activities. Eighty percent of the events are free and open to the public.
Exploring Yale and New Haven
In colonial times, the city of New Haven was built according to a plan that called for a grid of nine squares. The middle square houses the Green, which was initially reserved as a common area for the community. Now a National Historic Landmark, it once housed a cemetery, a church, a prison, and a school before it became a park-like venue for festivals and concerts.
Downtown New Haven is extremely walkable (its walkability score is 95) and with the university and professional schools on break, summer is a perfect time to explore the Yale campus and experience the art, culture, and cuisine that have transformed downtown New Haven into a destination worth visiting.
Reminiscent of other Ivy towns — like Cambridge, Massachusetts and Princeton, New Jersey — New Haven has a vibrant mix of shops, bars and restaurants. The synergy between the university and the city is readily apparent even to an outsider.
Upon arriving, we checked into The Study at Yale at 1157 Chapel Street, where we garaged our car until we were ready to go home. This comfortable boutique hotel feels like a five-star dorm where preppy seersucker robes replace terry ones, and the wall-to-wall desk and windows make you feel like sitting down to study voluntarily.
We headed for the Yale Visitor Center at 149 Elm Street to see if we could join a guided tour. Tours didn't begin until 1:30 PM on Saturdays so we were on our own. We ambled through streets, alleys, and courtyards of the Old Campus (the oldest section of the 835-acre campus of the school, which was chartered in 1701) to soak in the spectacular display of Gothic, Georgian, and modernist architecture close up and take pictures.
The design of the Beinecke Rare Book and Manuscript Library at 121 Wall Street is noteworthy. An opaque-looking Vermont-marble exterior filters incoming light yet protects its precious collection of books, which includes one of the original Gutenberg bibles.
A short walk away, a small child was delighted by the playful infinity waters of The Woman's Table, an outdoor sculpture by Yale architecture grad, Maya Lin, who also designed the Vietnam Memorial in Washington, D.C.
At the Yale University Art Gallery at 1111 Chapel Street, we saw a rare collection of American paintings and decorative arts, as well as masterpieces by Van Gogh, Monet and Picasso. All of this was housed in a building designed by architect, Louis Kahn. Renovated five years ago, it was built in 1953 and was Kahn's first major commission.
Restaurants in New Haven
In lieu of lunch, we joined a group of some 30 people for Ninth Square Bites, one of a number of foodie events held in conjunction with the festival. Our tour made stops at three local culinary hotspots, Thali (now permanently closed), 116 Crown, and Red (also now closed). For a $40 ticket per person, we were treated with cocktails, tastings, and cooking demos by chefs. The food editor of the Hartford Courant led the tour, one of several planned over the summer. It was a great way to sample several different cuisines.
After the concert, we walked past several blocks of bustling restaurants that serve a variety of tempting cuisines from all over the world (there were no less than three Thai restaurants within one block). We opted for an Italian meal at Basta Trattoria (now closed) at 1006 Chapel Street, which prides itself on organic and sustainable ingredients. Its reputation didn't disappoint. The setting was warm and informal; portions were generous and tasty. The owners of Basta were Claire and Frank Criscuolo, who own Claire's Corner Copia, the vegetarian café and coffee house on the corner next door that has been an institution among Yale students since 1975.
An overnight getaway and visit to the International Festival of Arts and Ideas offered only a brief but inspired taste of New Haven and an introduction to its rich history, tradition and culture.
In 2020, the summer Festival was reinvented, launching a two-month virtual extravaganza of more than 200 events that drew some 120,000 people from throughout the world. See other festival updates here.
---
IF YOU GO
Events take place every day of the week (except Mondays) during the length of the festival. The Arts & Ideas Festival website lists all the details for an outstanding lineup of cultural events for people of all ages.
---
Schedule for FESTIVAL 2023
The 2023 Arts & Ideas Festival is scheduled for June 10-25.