New trends at the Summer Fancy Food Show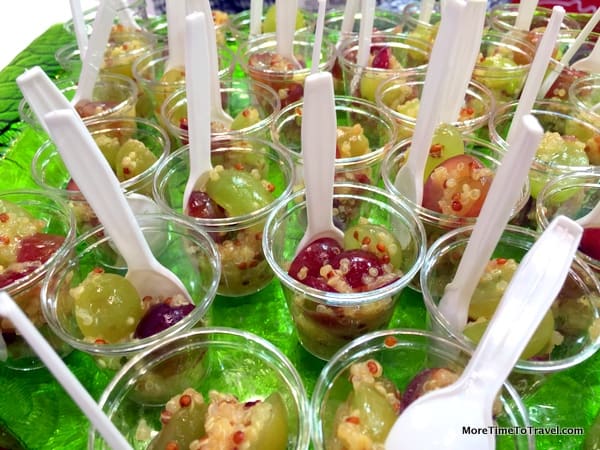 Our second foray to the Summer Fancy Food Show, a trade-only event held again at the cavernous Javits Center in New York City was no less daunting than the first time.
The three-day event features specialty or "fancy foods," premium quality products often made by artisans and small producers. This year there were 2600 exhibitors and 22,000 attendees.
The show is produced by the Specialty Food Association, a non-profit trade association with more than 3000 members. This was the first time the show had a country as a co-sponsor, with 375 companies displaying foods from Italy. The event brings buyers from the food industry together with producers and vendors looking for distributors.
A few other factoids:
In addition to the U.S. and Italy, 50 other countries participated.
One in four food dollars are spent on fancy foods, to the tune of $109 billion last year (2014).
One of the fastest growing food categories: refrigerated pasta
We walked for hours chatting with exhibitors along the way, and tasted until we couldn't consume another bite or walk another step. Here's the "skinny" on what we found:
---
WHAT WAS TRENDING
Quinoa
This grain from the Andes is called the superfood of the Incas. In 2013, the UN named it the "golden grain" because of its high nutritional value and health benefits.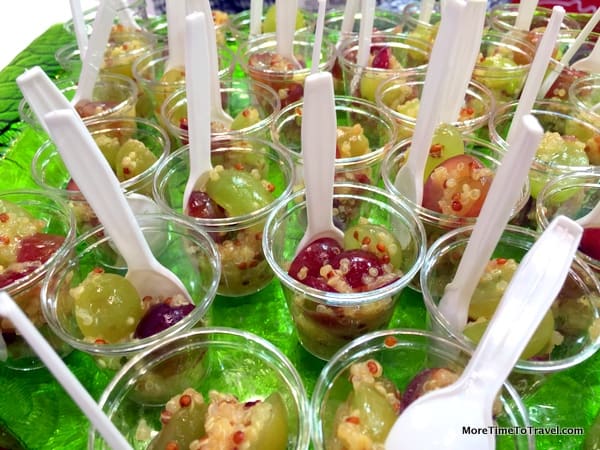 Chia
This small seed is also considered a superfood, purported to be rich in Omega-3 and to speed up metabolism.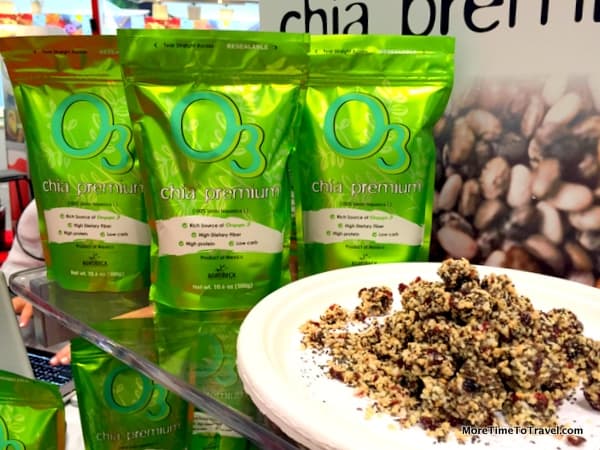 Kale
Home cooks are increasingly incorporating kale into recipes. Although healthy, it can be challenging to cook because of its texture and bitter flavor.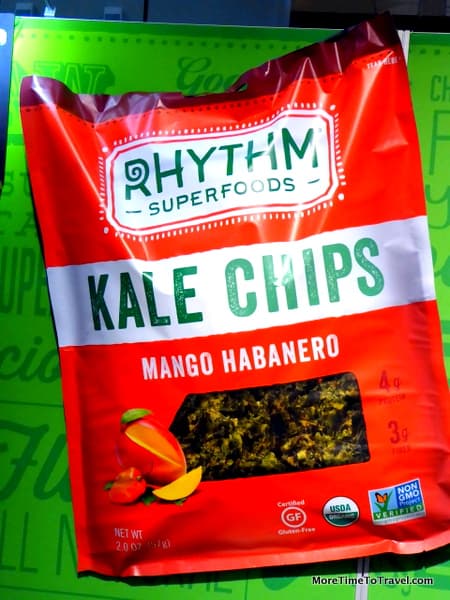 Gluten-free
A definite carryover from last year's show, gluten-free products are still exceedingly popular.
Chips
Potato chips move over. Different rice and fruit chips are joining them on specialty shelves.
Everything Hot
Anything hot seems to be the rage. Not only is Sriracha sauce on every restaurant table but there are other popular "hot" products.
Low-Cal
This one will never go away. Two interesting new products were Skimpy mixers and Skinny Sticks.
WHAT WAS CLEVER
Kelp caviar
Brownie Brittle
Fruit Pulp Vinegar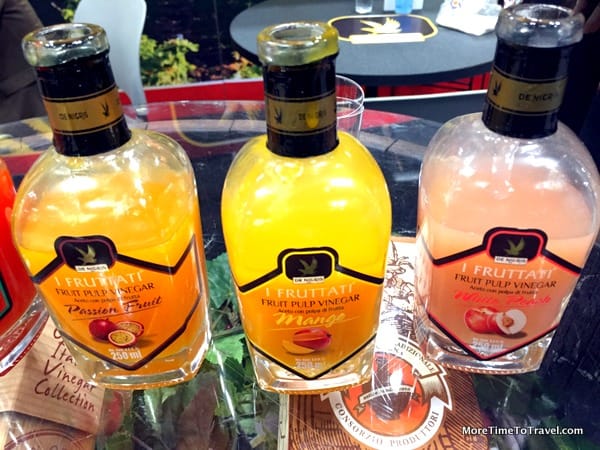 Himalayan Salt Shooters
Corn Cones
OUR FAVORITE STORIES
Much more than the tastings, every show-goer enjoys the one-on-one interaction with people from all over the world who share a passion for food.
We spoke to Mario Pelino, the seventh-generation of his family to work in the Pelino candy factory, which has been in business in Sulmona, Italy since 1783. He explained that Italian "confetti," disk-shaped sugar candies typically thrown at weddings were the inspiration for the colored paper squares Americans throw at parades.
This free-range beef from Uruguay needed no seasonings. We hadn't realized that Uruguay was a big exporter of meat. The women cooked and sliced it in front of us.
Prosecco is one of our favorite sparkling drinks because it's affordable to sip on any occasion, not just special ones. This one was a new-to-us brand and we can't wait to try it with cassis or as part of an Aperol Spritz. It was served by lovely hostesses.
Previously on More Time To Travel: