What To Pack For A Barge Cruise: A Guide for First-Timers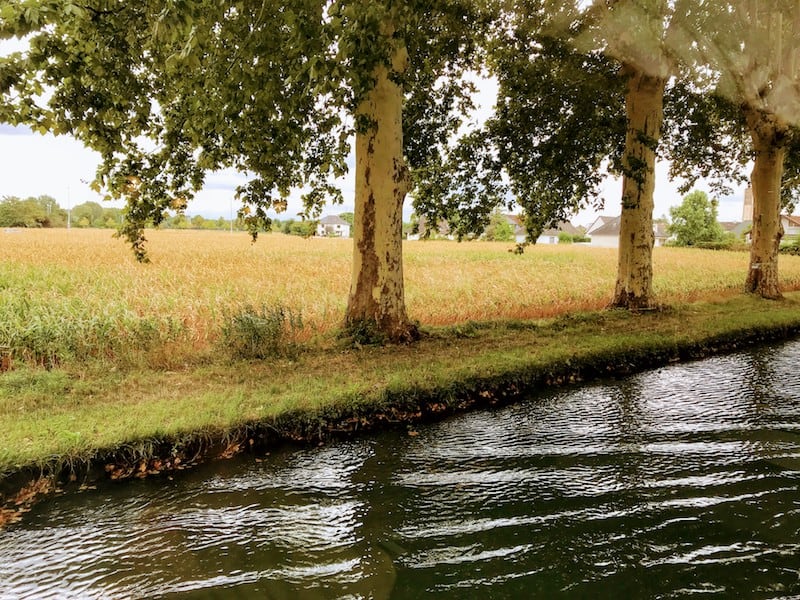 If you are reading this article and are in a tizzy about what to pack for a barge cruise, relax. The most important thing to remember is that hotel barging is a casual, comfortable and pretty hassle-free way to travel.
While barge cruising is a luxury travel experience (because it is so intimate and personalized), barge cruises and their devotees are typically devoid of pretense. You'll find yourself amidst kindred spirits who appreciate "slow travel" without the glitz and who share your passion for immersing yourself in art, architecture, history and the culture of a destination—and appreciate good food and wine!
Here are a few tips, based on our experience, to help you think about what to pack for a barge cruise:
Dress code: Informal
There aren't any formal dress-up nights on a barge cruise. The closest thing to it is probably the farewell dinner on the last night of the voyage. But even then, you don't need to wear anything fancy. Slacks and a nice top for women and long pants with a collared tee shirt for men are fine. (No ties or dinner jackets required and they would probably feel out of place). Dress comfortably.
Depending on your dress style and the weather, shorts, skirts or slacks are appropriate daytime attire for women. If you're visiting a church, you'll want to have something to cover exposed shoulders with a sweater or shawl. Unlike ocean cruising, days often blur into evenings without any need to change clothes for dinner.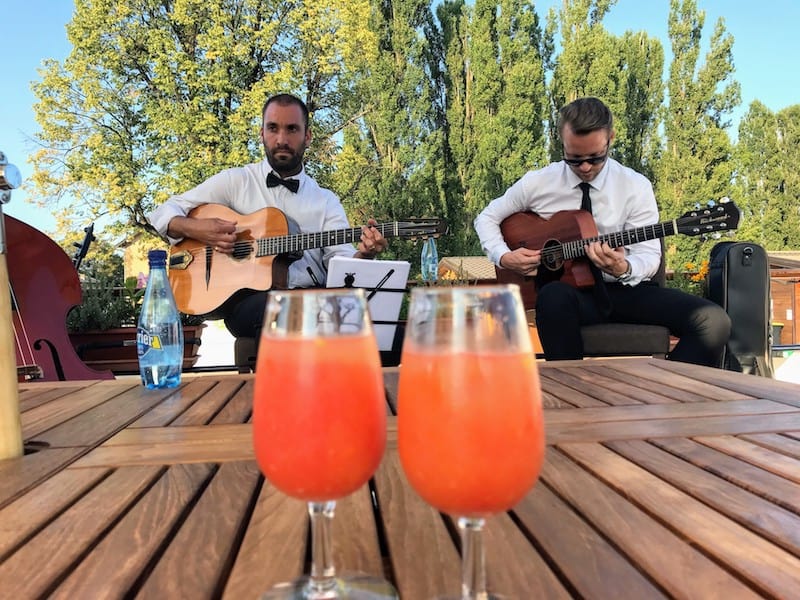 Don't count on onboard laundry services
There aren't any laundry services onboard hotel barges so be sure to bring enough clothes and underwear to last you through the trip. If push came to shove, you could probably wash small items in your bathroom sink (although you might have to wait some time for anything to dry).
Resist the urge to overpack
Square footage in staterooms and suites on hotel barges is more limited than that on riverboats or ocean liners. While cabin space is sufficient to stow your belongings, it is more of a hassle to bring "too much stuff" or weigh yourself down with an oversized suitcase. (After you unpack, your suitcase is generally stowed under your bed).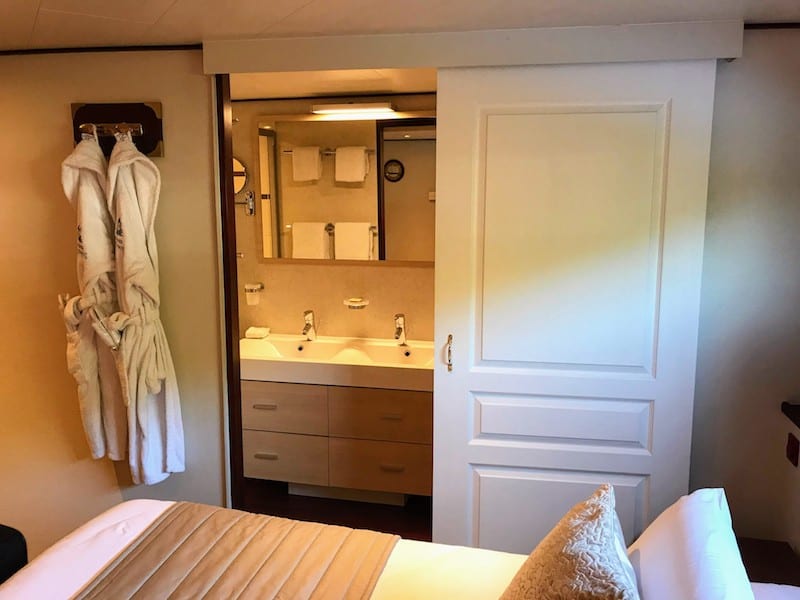 If you only bring what you think you'll require, you'll allow yourself a little space to tuck in an irresistible treasure you find to take home from your travels. Women don't need to bring expensive jewelry or evening bags.
Comfortable walking shoes are essential
Remember you'll be on a boat, getting on and off multiple times via steps and/or a metal gangway. Both of these can be slippery when wet so wear sensible, rubber-soled shoes. Sneakers or some other type of athletic shoes are a good choice.
Because barges travel quite slowly (no more than 4-5 miles per hour), this affords passengers opportunities to hop on and off the boat to walk, bicycle or jog along the towpaths before meeting the boat at an upcoming lock. You'll also be walking in small towns and villages—sometimes with unpaved or cobblestone streets—for guided tours and visits to artisans, wineries and castles.
A pair of flats or sandals can be comfortable to wear at meals or when relaxing on the barge.
Pack in layers
Barge cruises typically sail between April and October so the weather is temperate. But that doesn't mean that it can't get colder or hotter than expected.
Our last barge trip was in late August. During the course of one week, we experienced very hot weather, weather cool enough to warrant a sweatshirt or warm sweater and rain. Dressing in layers allows you to feel comfortable on a crisp, chilly morning and take off your outerwear as the sun warms up the day.
Daytime tours take place rain or shine, so bring along a light rain jacket or poncho. Umbrellas are usually available on loan aboard the barge. Many barges have hot tubs for relaxing after a hot day. If you want to take the plunge, bring a bathing suit, sun protection and sunglasses.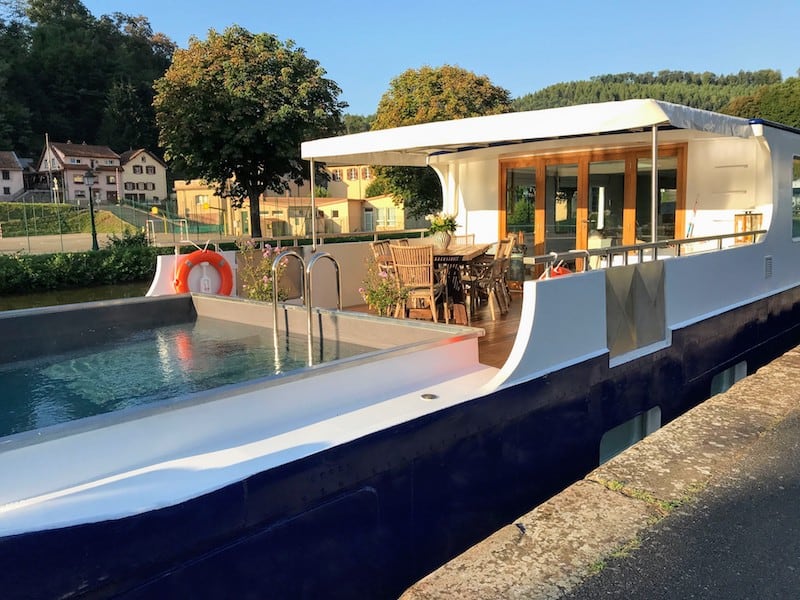 Stay connected
Wi-Fi connections can be spotty along canals (especially if the barge is passing through a lock or tunnel) but you'll be able to use your smartphone or laptop some of the time. If you want to make phone calls, you'll need to arrange an international data plan before leaving home.
We always recommend bringing along a small power strip (with appropriate voltage) when traveling to charge your multiple gadgets overnight, whether it's a smartphone, camera or e-book reader. Bring an electrical adapter, too. Leave your hair dryer at home because you'll find one in your stateroom (along with basic of toiletries).
If in doubt
Specific policies and amenities always vary somewhat by barge operator and boat. If you have questions about what to pack for your upcoming cruise, don't hesitate to call the company.
---
Previously on MoreTimeToTravel.com:
My Article on Forbes:
---
SAVE TO PINTEREST!
---