10 Things you should know about home exchanges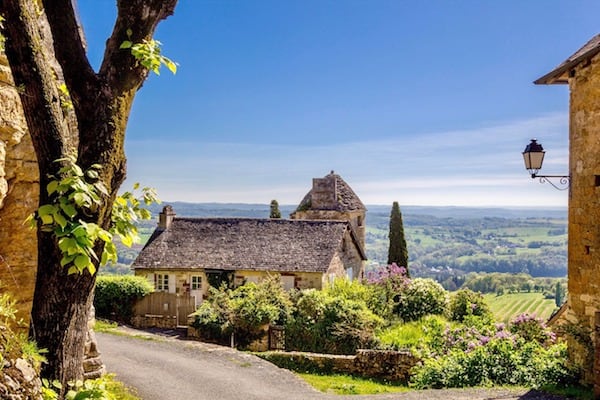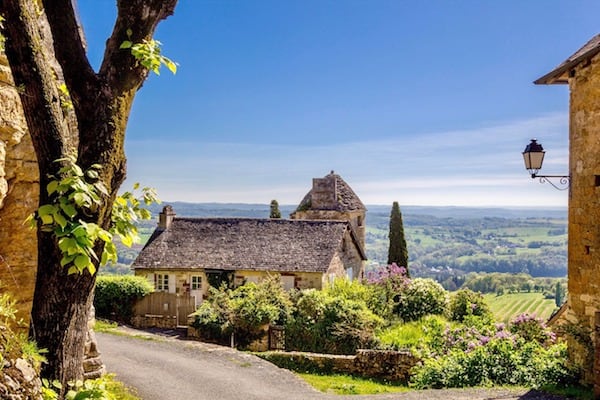 We asked guest blogger Janis Fisher Chan to explain some of the essentials of what boomer travelers need to know about home exchanges. Janis is a writer and passionate traveler who recently launched TravelontheHouse.com to provide information, tips, and advice about home exchanges and short-term rentals.
My husband and I travel a lot, sometimes 2-4 months out of the year, and we need to get the most out of our limited travel budget. Home exchange helps us do that. We've swapped for homes in Amsterdam, Barcelona, San Miguel de Allende, and on a world-famous Santa Barbara beach. Just last week, we set up an exchange for a beautiful Paris apartment a stone's throw from the Marais.
Home exchange is a wonderful way to travel, and you can do it, too. To help you get started, here are 10 important things to know.
#1. Home exchange is a very low-cost way to travel.
You'll pay a fee to sign up on a home exchange site, and you'll keep on paying your home expenses (mortgage, utilities, and the like). But your lodging is free – no hotel charges or short-term rental costs. Your home exchange partners might also let you use their car, saving you the cost of renting one.
#2. How home exchanges work
When you do a home exchange, you stay in someone else's home while they stay in yours. That usually happens at the same time (a simultaneous home exchange), but not always. You might stay in someone's home while they're away and welcome them into your home at another time (a non-simultaneous home exchange). On some home exchange listing sites, you can earn points when a member stays in your home and then redeem those points for a future stay in another member's home.
#3. All kinds of people do home exchanges
It's true that people who live in popular cities or near popular tourist attractions attract more interest from potential home exchangers. But people all over the world seek home exchanges for many reasons: to live like a local in a new place; to attend a special event such as a wedding, visit family or friends; and even for business. One of the best things about home exchanges is the chance to interact with people from all over the world.
#4. The internet makes it easy to find a home exchange partner
It used to be cumbersome to find a home exchange. You needed to search a printed catalog, where listings had only brief descriptions and a photo or two, and you could communicate with potential exchange partners only by phone and snail mail.
Today's home exchangers find one another on home exchange sites such as Home Exchange.com or Sabbatical Homes.com. A Google search for "Home Exchange" will bring up lots of others. Once you've joined and listed your home, you can search for potential exchanges in the areas you want to visit and members who are interested in coming to your area can get in touch with you.
#5. Home exchanging offers unexpected opportunities
We get home exchange proposals from all over the world – condos in Thailand, farmhouses in New Zealand, lakeside cottages in Minnesota. Every January, we get a flurry of proposals for summertime exchanges from European families. Most of them won't work for us because of the timing, and some are from destinations that aren't on our travel radar. But once in a while a great opportunity suddenly appears, and we end up with a wonderful trip we'd never have thought of planning. With home exchange, you might find yourself visiting places you'd never considered before – and having a great time.
#6. Arranging a successful home exchange takes time and attention
People often ask us, "Is home exchange safe?" "Yes," we reply, "But it takes some work."
Home exchangers report having encountered relatively few problems. After all, they have an incentive to take care of one another's property, knowing that the other people are staying in their home as well. But successful home exchanges are built on trust and clear, ongoing communication. We always take the time to get to know our exchange partners, and we have a written agreement that clarifies one another's expectations.
#7. Your home exchange partners can be a virtual tourist guide
Even if you love exploring new places, it helps to have a local's perspective. Exchange partners typically enrich one another's visit with tips for finding the best shopping and dining, hidden walks and hiking trails, out-of-the-way museums, and more.
#8. Some home exchange partners will accept or care for pets
Have a beloved pet you take with you everywhere? You can seek a home exchange partner who is happy to accept pets. If you want to leave your pet at home, find an exchange partner who is a pet-lover. Leave clear instructions and be sure that the pet is willing to be cared for.
#9. It's important to plan for the "what-ifs"
The most carefully arranged home exchange can fall apart at the last minute. If you've been careful about planning the exchange, clarifying expectations, and agreeing on the details, that should happen only in case of illness or emergency.
Decide ahead of time how you and your exchange partner will handle a last-minute cancellation. Maybe you can arrange backup lodging with a friend or family member or agree to reimburse one another for the cost of a hotel room or short-term rental. You might each get travel insurance to cover unexpected costs. Check with your home exchange listing site – some now offer insurance in case you can't find a substitute exchange.
#10. The last word: Home exchange isn't for everyone
Before you take the leap, carefully consider whether home exchange is right for you. It works for us because we like to settle into one place and stay awhile when we travel. But if you're signing up for a tour in India or planning to bike through southern France, you won't need another home to stay in. We also don't mind the thought of strangers sleeping in our bed and using our showers. If that idea makes you uncomfortable, you will probably want to find another way to stretch your travel budget.
---
Previously on MoreTimeToTravel.com: