Attems Wines: A Taste of Friuli Venezia Giulia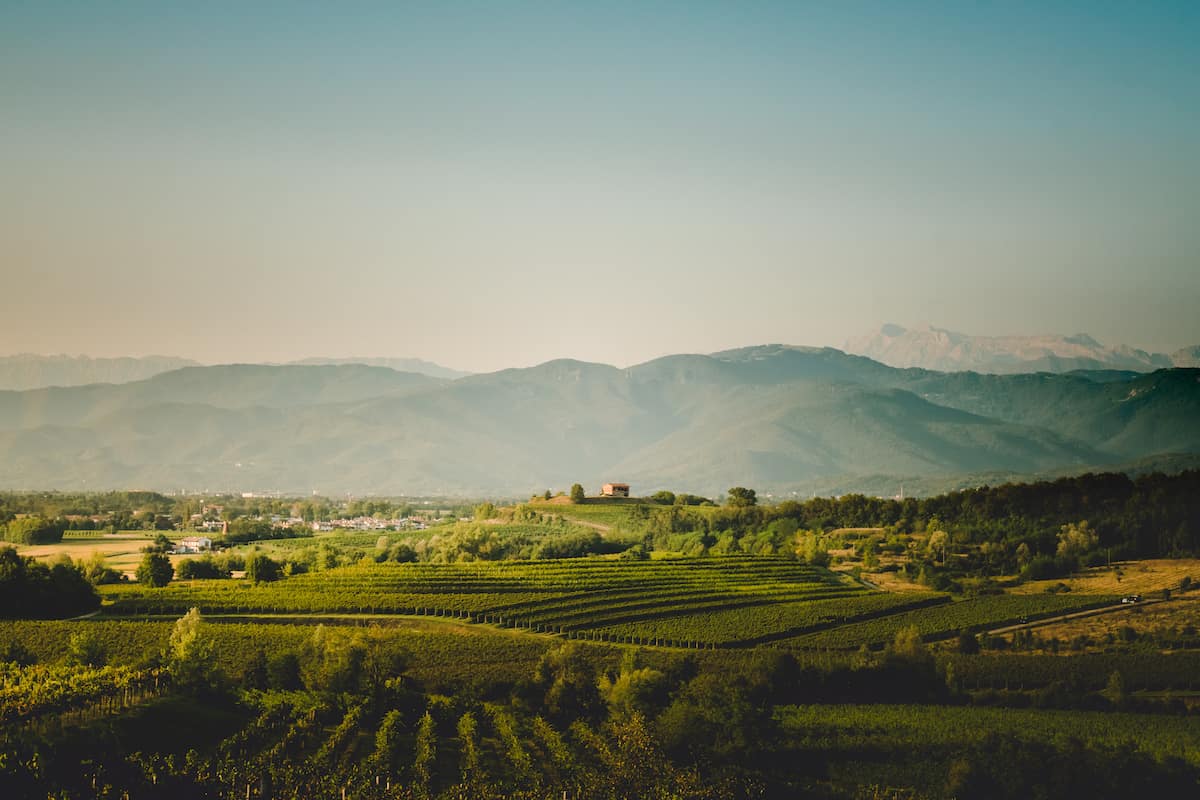 The Attems winery is located in the Friuli Venezia Giulia region of Italy, an area with deep wine roots. The estate is tucked away in the northeasternmost corner of Italy that shares a border with Slovenia, halfway between the Alps and the Adriatic Sea.
The winery's south-facing terraced slopes are protected from both cold northern winds and the strong, "bora" wind of Trieste, the region's capital city.
The three distinctive features of the estate's microclimates are the soils, idyllic temperature fluctuations, and the abundant sunlight that refracts off the Gulf of Trieste.
Attems: A historic estate
Because of this area's biodiversity, Friuli Venezia Giulia has a long tradition of producing high-quality, varietally labeled wines that spans nearly a millennium. Evidence confirms ownership of land dedicated to viticulture in Collio (the highest, coolest, and windiest part of the Attems estate) dating back to the Attems dynasty in 1106.
Count Douglas Attems oversaw the estate during the second half of the 20th century. During that time, he founded the Consorzio dei Vini del Collio in 1964 and helped the region receive DOC recognition.
In 1964, Attems was acquired by Marchese Vittorio Frescobaldi, whom Attems knew from when the two attended the University of Florence. The Frescobaldi viticulture legacy dates back some thirty generations over 700 years.
Notably, Attems is the only Frescobaldi estate outside of Tuscany.
A virtual universe of wine landscapes
The 110 acres of the Attems estate cover "a universe of wine landscapes" with varied microclimates, explains winemaker Daniete Vuerich.
Thus, the aromas, flavors, and characters of the different wines produced at Attems reflect the varied locations and soils where the grapes are grown. Attems produces wines from both native grapes (such as Ribolla Gialla) as well as Sauvignon Blanc, Chardonnay, Merlot and Pinot Grigio.
---
The products below contain affiliate links. This means that I may receive compensation if you click a link, at no additional cost to you. For more information, please read my privacy and disclosure policies at the end of this page.
---
An introduction to six Attems wines
We were invited to participate in a virtual wine tasting with Attems winemaker Daniele Vuerich, who introduced us to six selected white wines, each with a unique profile tied to the land.
Attems Ribolla Gialla Venezia Giulia IGT 2021
Superpopular in Italy, Ribolla Gialla Venezia Giulia tastes fresh with delicate floral notes and subtle aromas. Straw yellow in color, the wine has a saline finish and lively acidity. (The IGT designation allows foreign grapes to be added).
Pairs well with: Aperitivos and baked first courses
Attems Pinot Grigio Friuli DOC 2021
Pinot Gris vines were brought to Italy from France in the 19th century. Although not native, they now feel local and are the main varietal in the region. The grapes seem to thrive in the rich combination of soils giving Attems Pinot Grigio Friuli DOC a light, fruity taste with a savory finish that's very drinkable.
Pairs with: Roast poultry, lamb, grilled and stuffed meat dishes
Attems Pinot Grigio Ramato Friuli DOC 2021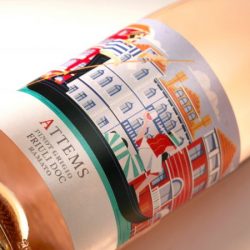 The term "Ramato" has a long Venetian tradition. This wine is made from grapes with a rosé color on the vine, offering a lovely pink, almost coppery hue, in the glass. Attems Pinot Grigio Ramato Friuli DOC has a complex bouquet of fruit impressions with a hint of wildflowers. It offers a long, mineral finish.
Pairs with: Cured meats and prosciutto, as well as pasta and shellfish
Attems Trebes Collio DOC 2020
The Ribolla Gialla grapes, used to produce these Attems Trebes Collio DOC wines, have a long tradition of growing in the Friuli hills. The vineyards in the Collio produce the best expression of these grapes because of the pure Ponca soils. Bright straw yellow in color, it is fresh-tasting with aromas of spring flowers, vanilla and orchard fruits.
Pairs with: Rich cheeses, pork dishes and roast chicken
Attems Cicinis Collio DOC 2020
These iconic Attems Cicinis Collio DOC wines are produced from complex grapes in a single vineyard in the woods, called Cicinis, in the heart of the Collio area.
Yellow with green highlights, this energetic wine has a fresh expression with light undertones of vanilla and ginger.
Pairs with: Pork, vegetable and mushroom soups, as well as sauteed chicken with vegetables
---
Visiting the Attems winery and Friuli Venezia Giulia
We asked the winemaker if tourists can visit the home of Attems wines.
"If you can find us, why not?" said Veurich. "We always welcome visitors, but not on weekends."
The official Friuli Venezia Giulia tourism website offers a range of itineraries across the Strada del Vino E De Sapori wine route, along with suggestions for "food hotspots" and places to stay.
Specialties of the area include dairy products, including DOP Montasio cheese, as well as San Daniele prosciutto and Rosa di Gorizia chicory (a type of Italian raddichio).
---
YouTube video about the Friuli Venezia Giulia wine and dine route
---
Save to Pinterest!!