Chef Boyardee: From Piacenza to Parma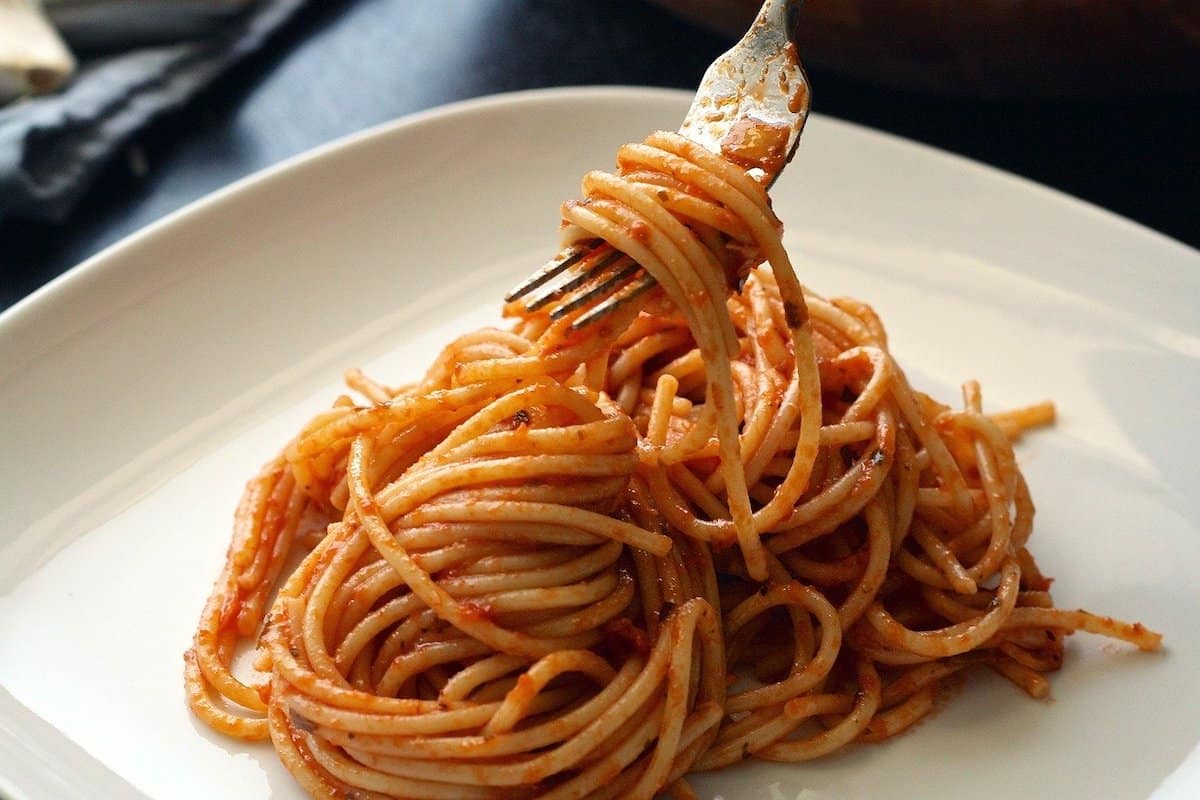 If you are a boomer, you may remember grocery store shelves lined with brightly-colored cans of Chef Boyardee or recall the TV advertisements. The color of the labels on the cans mimicked those of the Italian flag, with photos designed to tempt your tastebuds for the stuff inside: saucy lasagna, ravioli, spaghetti and meatballs, and yes, beefaroni.
When I was growing up, my mother worked so I sometimes heated up a can of Chef Boyardee as an after-school snack, one of my first forays at "cooking."
---
A 1960s TV advertisement for Chef Boyardee Beefaroni
---
My husband recently spotted an interesting article in La Gazzetta Italiana, a newspaper (published in northeast Ohio) that showcases the contributions of Italian-Americans. One article, The Italian American Dream told some of the backstory of the iconic chef whose image is depicted on the labels of these cans—Ettore (Hector) Boiardi.
Chef Boyardee's story, an example of the contributions of immigrants to America, is a timely read today.
Starting off in Emilia Romagna
Stories often have more meaning when they evoke memories of past travels. Almost a decade ago, we took a road trip on the Via Emilia, the old Roman road that starts in Piacenza and ends in Rimini. Hector Boiardi, the man who later became known as Chef Boyardee, was born in Piacenza, in the westernmost part of the Emilia Romagna region.
According to the brand website, Boiardi came to America through Ellis Island in 1914 and got a job at the Plaza Hotel in New York, where his brother worked as a waiter. Hector rose in the ranks to become the hotel's head chef and in 1915, he had the honor of catering President Woodrow Wilson's wedding reception at The Greenbriar in West Virginia.
Hector and his bride, Helen, moved to Cleveland, Ohio where they fulfilled their entrepreneurial dreams of opening a restaurant, Il Giardino d'Italia, in 1924. It became so popular that lines of customers waited to enter.
"Many customers began asking for samples and recipes to cook at home. Hector obliged by assembling take-out meal kits that included dried pasta, cheese and clean milk bottles full of sauce along with instructions on how to cook, heat and assemble the meal," reports the La Gazzetta article.
Building a brand
In 1928, the talented chef and successful businessman decided to take the next step. Teaming up with his brothers, Mario and Paul, they launched a company that is now more than 90 years old, spelling their surname phonetically (Boy-Ar-Dee) to make it easier for Americans to pronounce. Their first product was a "kit" with spaghetti, sauce and cheese, which cost 15 cents a portion at that time).
To meet growing demand, they created a production plant first in Cleveland and then in Milton, Pennsylvania growing their own tomatoes and mushrooms, and importing high-quality ingredients from Italy. During World War II, the U.S. government commissioned the company to run 24 hours a day, to provide rations for the military and at its peak, it produced some 250,000 cans a day.
After the war, the chef was awarded a Gold Star for his service to the country. In 1946, the family sold the company to American Home Products; it was later re-sold to ConAgra, who still sells an expanded line of products with the Chef Boyardee label.
Returning to Parma
Chef Boyardee died at his home in Parma in 1984, with a reported net worth of $60 million.
In case you are wondering, no, it wasn't the city with that name in Emilia Romagna. Ironically, he died in Parma (Cuyahoga County), Ohio. A townsperson who had traveled to Parma, Italy in the early 1800's was so impressed with the beauty of the Italian city that he convinced his fellow citizens to rename the Ohio town (once called Greenbriar). According to the latest (2010) census, about 15 percent of the population of Parma still self-identify as being of Italian ancestry.
Brand turns legend
Close to a century later, times have changed. Health-conscious consumers crave fresh ingredients without preservatives, and many of us would likely cringe at the idea of eating "Italian food" from a can (or alternatively, in now available, microwavable, styrofoam containers).
Remarkably, retro Chef Boyardee foods still enjoy popularity because of their convenience and as a result, are sometimes found in pandemic pantries, especially those with kids and working parents.
More noteworthy, the brand and its pioneering celebrity chef have been credited with helping spread the pleasures of Italian cuisine to American consumers.
---
A 1953 Chef Boyardee advertisement
---
In 2011, the chef's niece, Anna Boiardi spoke to NPR about her legendary uncle to help publicize her then new cookbook, Delicious Memories: Recipes and Stories from the Chef Boyardee Family.
---
Save to Pinterest!
---