9 Great Holiday Gifts for Travelers Over-50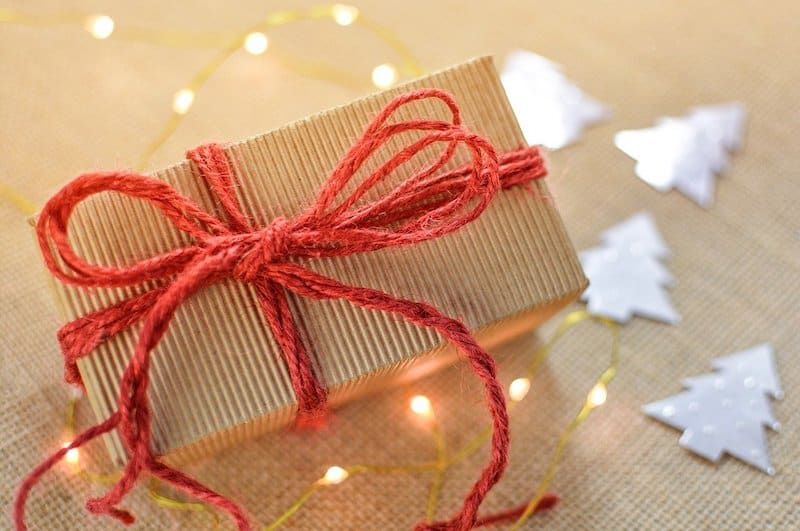 Looking for some ideas or inspiration for holiday gifts for travelers over 50?
This year, there were even fewer days than usual between Thanksgiving and Christmas for those of us searching for that perfect gift for a friend, relative or business associate.
Here are some of my suggestions for holiday gifts for travelers over-50. Each one appeals to my own sensibilities—they are gifts I'd choose to give or receive.
Perhaps, they'll resonate with you or someone else on your gift list.
---
1- JBuds Air Executive Wireless Earbuds
Wireless earbuds can be a great gift for a millennial son or daughter–or even for yourself. I didn't realize that going wireless would make such a big difference in my tech life but doing so has conferred unexpected freedom when I'm using my phone or listening to a podcast: One major advantage is that I don't have to worry about getting something tangled up in my headset wires each time I put on a coat or sweater, or if someone brushes against me on crowded public transportation.
While the convenience and sound quality of JLab Audio JBuds are just as good as the significantly more expensive ones, these cost half the price. They're perfect for travel because the earbuds hold a 6-hour battery life with an additional 24+ hours of play time close at hand in the charging case. They come in black or white with a two-year warranty.
---
2- The Seven or Eight Dea
ths of Stella Fortuna
E-books always make great holiday gifts for travelers. And when the book focuses on a destination someone is visiting or one that's on their bucket list, it makes the gift choice even sweeter! I must say that I feel particularly close to this book, The Seven or Eights Deaths of Stella Fortuna, because of my admiration for the author. Juliet Grames was the amazing wunderkind editor of the book I wrote on female friendship; it's hard to believe that was some ten years ago.
Juliet's debut novel is set in a small mountain town in Calabria, Italy. The richly woven tale is based on the real-life story of her larger-than-life Italian grandmother. The incredibly well-researched and written book celebrates Italian culture, the strength of women, and the immigrant experience in America. Met with great critical acclaim in the book industry and press, this book will captivate readers from beginning to end—but don't take my word for it. The review in the New York Times noted: "Grames has created a satisfying doorstop of a book, rich in detail, tightly written and delightfully easy to get lost in."
---
3- eBags Packing Cubes
If you are an organized traveler (or aspire to be one), you'll love this deluxe, light-as-a-feather set of six Classic PackingCubes from eBags. With more than 10,000 reviews, they're a proven favorite among travelers of all ages.
A thoughtful gift, this versatile set of zip-around packing cubes comes with one large, one medium, one small and three slim cubes. The variety of sizes is perfect for holding lingerie and anything else you want to protect (and separate) in a suitcase or carryon. I've even used smaller ones in my handbag to hold my phone charger and makeup. Mesh tops allow you to easily see what's inside. Made of lightweight nylon, they are easy to store at home, too, because they compress down and nest when empty. They come in almost every color of the rainbow.
---
4- Atlas Obscura: An Explorer's Guide To The World's Hidden Wonders (2nd edition)
It has been my impression that travelers over-50 are typically more curious than younger ones. That's because when we travel, we tend to take advantage—and also have the luxury of—being able to travel more slowly. We tend to dig deeper, to want to learn about as many things as possible that explain the cultures of the people and places we visit. Atlas Obscura is a travel company and magazine publisher that fits our sensibilities because of its focus on the offbeat, unique and hidden wonders of the world.
The second edition of the company's namesake best-selling travel book, Atlas Obscura (Workman, 2019), is a perfect gift for curious travelers. More than 450-pages long and organized by country, the book takes armchair explorers across all seven continents describing mysteries of some of the most extraordinary places. With a shipping weight of 3.4 pounds, it's too heavy to take with you but perfect for displaying on a coffee table or reading at home to identify out-of-the-way places to explore on your next trip.
---
5- Poppin Notebooks Mini Medley
Still crazy after all these years! Yes, I love these little notebooks that come in 10 different colors attractively packaged in a silver gift box. Whether your gift recipients are travelers or not, they'll want to use the notebooks one by one, in a purse or pocket, to record their lists and memories. The set also comes in a more traditional classic collection (primary colors and more).
How many times have you wanted to record the name of that special restaurant or email address of a special person you met and then couldn't retrieve it? These high-quality books are small enough and light enough to always have along with you. Each mini-book has 64 ruled pages. You can also split the pack and gift several people!
---
6- OtterSpot Wireless Charging System
The Otterspot Charging Base is a wireless, portable, expandable charging system that can power your electronic devices in multiple locations (e.g. rooms) after the batteries are charged at the base. The unit comes with one base and one battery; up to three additional batteries can be added to the stackable system.
The base powers the disk-like charging batteries and your device at the same time, thus doing away with the need for messy cables on counters, desks or other tabletops.
A major advantage for those over the age of 50: If you keep the unit on a night table, you don't have to fumble around with cords or finding you reading glasses to charge your device overnight. Simply place your phone on top of the unit and it will wake up fully charged! Note: Only phone models with Qi charging are supported.
See the system on YouTube:
Retail price: $129.99; available on the Otterbox website.
---
7- Solo NY Packable Backpack
Imagine having the option of a take-along backpack that is so small that it can fit in the palm of your hand and one that only weighs in at 0.38 pounds!
If you know someone who likes to shop or accumulate when they travel, this Solo New York ultra-lightweight Packable Backpack is an elegant solution. The backpack can be tossed in a suitcase or carryon, or even stuffed in a purse or pocket, to carry home on one's back the extras they've accumulated. It also solves the problem of having a place to relocate items from an overweight bag at the airport. Also great for carrying back packages to your hotel.
Comes with a convenient storage pouch and holds up to 13 pounds.
Retail price: $19.99; available on the Solo NY website.
---
8- Lonely Planet Best in Travel 2020
Some gift recipients may need a big dose of travel inspiration. If so, they'll get it by reading Best in Travel 2020 from Lonely Planet. With crowd-sourced suggestions for sustainable travel from the Lonely Planet staff, authors and online community, the book dishes on the hottest must-visit countries, regions, cities and best-value destinations for 2020.
To help readers choose a destination for their upcoming travels, the book offers more than descriptions alone. It includes tour itineraries, unmissable experiences, and suggestions about the best times to visit each region. Lovely photography, too!
---
9- Muzzi Panettone or Pandoro from Eataly
Pandoro and panettone are classic Italian Christmas gifts. While someone doesn't necessarily have to be Italian to indulge in a slice of these sweet, very delicious (almost cake-like) breads during the holidays, if they do, legend has it that luck and prosperity will follow.
This year, the one-of-a-kind Italian marketplace, Eataly, has partnered with Muzzi, an iconic Italian bakery that has been in operation in Foligno (Umbria) since 1795, to bring this Italian tradition to the U.S.
A beautifully packaged, gift-ready pandoro or panettone from Eataly is a tasty holiday treat for neighbors or friends. If they aren't able to eat it over the holidays, the bread also makes great French toast when it's past its prime.
Retail prices: $19.90-$29.90; available on the Eataly website.
---
Disclosure: None of these gift suggestions are paid product placements. However, MoreTimeToTravel is an Amazon affiliate. Thus, we receive a small commission (at no cost to you) on qualifying purchases, which is used to support this website. Several items were received for editorial review but any opinions expressed in this post are our own.
---
Save to Pinterest!
---