Where To Buy Your Own Statue of Liberty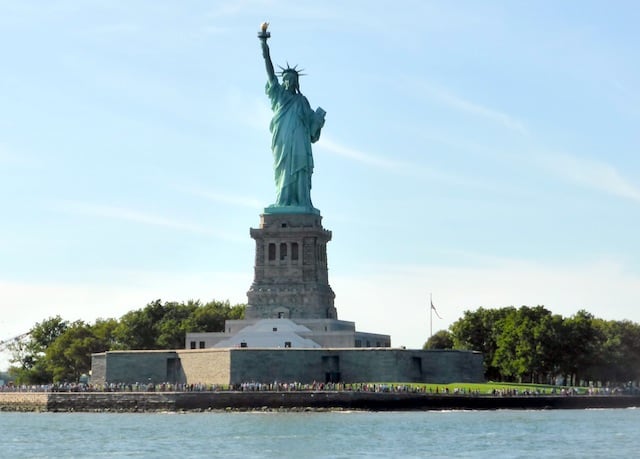 A "Made-in-New York" Statue of Liberty may be the ultimate NYC tchotchke
Although I tend to shy away from souvenir shops, per se, I often feel compelled to search for mementos that capture the essence of places I've visited. For many people visiting New York City, especially those who come here from other countries, that must-have item is often a small, packable replica of the Statue of Liberty—a symbol of America that holds so much meaning for so many.
While most figurines depicting NYC icons, like the Statue of Liberty and the Empire State Building, are now fabricated in huge factories overseas and imported, some are still being made in a small factory in Long Island City that's only a stone's throw from Liberty Island.
Wired Magazine recently published the fascinating story of a Romanian immigrant and artist, Ovidiu Colea, who owns that factory, Colbar Art, located just across the Queensboro Bridge (now officially called the Ed Koch Queensboro Bridge) from Manhattan. After arriving in the United States, Colea initially joined the rank of NYC taxi drivers. However, in 1987, he decided to open this factory that creates the molds (twenty for the Statue of Liberty alone) to produce and paint replicas of New York City icons.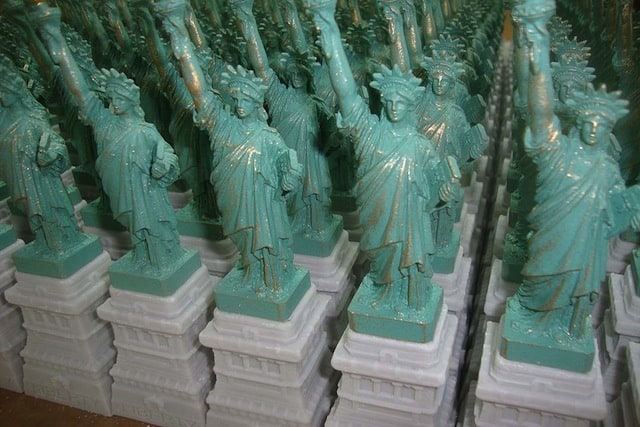 My own grandparents entered America through Ellis Island and I still get a little teary-eyed each time I pass the monument. When I returned from an ocean cruise some years ago, passing by the statue was probably one of the high points of the entire voyage.
On another trip, when we were in Los Cabos, Mexico, we made friends with a fisherman who lived on the beach. When I asked him if I could bring him something the following year, the only thing he wanted was a miniature Statue of Liberty, which made him beam when he received it.
According to Wired, Colea's Statue of Liberty figurines are unique in that they are the only ones made in America and the only ones sold on Ellis Island. You can watch this short but fascinating movie on Vimeo, made by NBC video journalist Rebecca Davis, about this artisan and his statues. What a story! Sounds like a tchotchke worth the trip.
---
Watch Davis' video: