Secrets Puerto Los Cabos is a perfect destination for singles, couples, or friends to de-stress and relax
While lazing on a lounge beside one of the infinity pools at Secrets Puerto Los Cabos, I momentarily glanced away from my Kindle. It was hard to figure out where the edge of the pool ended and the Sea of Cortez began. Then I realized that only the hues of the aquamarine waters differentiated them. These are the type of imponderables you begin to dwell upon when you are totally relaxed, approaching a state of nirvana.
The setting
Secrets Puerto Los Cabos is the newest all-adult, all-inclusive luxury resort in Los Cabos. There are scores of hotels, resorts and timeshares in the two towns that anchor Los Cabos (Cabo San Lucas and San Jose del Cabo), and along the corridor between them. But no area is as secluded and pristine as this one.
The self-contained resort (which opened in December 2013) is located on the water's edge of Puerto Los Cabos, a manicured 2000-acre master-planned community with large private homes, two signature golf courses and a beautiful marina. After entering the massive iron gate, you'll find few reasons to leave. The resort offers every service and amenity, most without additional costs above the all-inclusive pricing.
The hotel design seamlessly melds indoor and outdoor areas, both in the guestrooms and public spaces, such as the open-air lobby and numerous restaurants without walls. Landscape architects did an amazing job dotting the property with palm trees, cacti and flowering plants that will begin to look even more lush as they mature. When we were there the hibiscuses, surrounded by butterflies, were starting to bloom.
Rooms with a view
Every one of the 500 suites (spread over eight, well-spaced, four and five-story, buildings) offers expansive ocean or garden views with furnished balconies and terraces, many with swim-out pools or private outdoor Jacuzzis for two. We stayed in a suite facing the Sea of Cortez where we were able to enjoy breakfast and cappuccino on our balcony as we watched the sun rise.
Our exceedingly comfortable, light-filled room on the second floor was furnished in a tasteful Spanish colonial style befitting of the setting. Like other Secrets properties, each room has a small "magic box" next to the door that affords access from outside or inside. If we wanted to order an early morning cup of coffee from room service, we could open the box from our side of the room without having to face a waiter with sleep still in our eyes. The no-charge minibar was refreshed daily with beer, juice, soft drinks, water, Snickers bars, and packages of Peanut M&M's.
The room had an electronic safe, a push-button "Do Not Disturb" sign, and ample outlets to plug in our smartphones and other devices. The flat screen TV (with satellite service) had USB access. The spacious travertine marble bathroom had double (his and her) sinks with contemporary, countertop washbowls, a curved tub, and separate water closet. An enclosed rain shower with dual heads (and a view of the sea) separated the bedroom from the bath, adding a sybaritic touch to the room.
The dining experience 
In addition to 24/7 room service, the property has five gourmet restaurants, a buffet, a café and a grill offering plenty of choices. During the three evenings of our stay we sampled traditional Mexican cuisine at El Patio, seafood from the Seaside Grill, and Italian food from Portofino.
Although people tend to complain about hotel food (and we consider ourselves pretty fussy eaters), the quality of the food and its presentation was uniformly exceptional across each of the venues we tried and the wines served with dinner were decent. Portions were right-sized so you didn't overeat although you could always ask for more. The service felt personal and with indoor or al fresco seating, none of the restaurants felt crowded or overwhelming in size.
When my husband yearned to try two Mexican regional dishes, cochinita pebil (slow-roasted pork from the Yucatan Peninsula) and Veracruz-style ponuchos (tortillas topped with refried beans and chopped cabbage), all he had to do was ask the Maître d'. The next day, the dishes were served for lunch at the Market Café buffet. The warm, affable and attentive waiters and sommeliers always went out of their way to please even though some struggled a bit with English.
Having spent our vacations in Los Cabos for the past eight years, we know that European plan (no meals included) stays at properties in Los Cabos can get tedious and expensive. Every evening, you need to find a restaurant, make reservations, and pay for taxis to and from one of the two towns where they are located. At Secrets Puerto, it was relaxing to be able to walk a few steps from our room to the restaurants on the grounds whenever we wanted without having to plan out our trip in advance. There were also no bills to fuss over when we were through.
The program
Los Cabos weather is as good as it gets—anywhere in the world: Full sun, low humidity, and cool ocean breezes most days of the year. Having escaped from one of the worst winters on the East Coast, we spent most of our time at Secrets Puerto outdoors doing nothing: walking the beach, soaking in the sun, reading on a lounge chair, swimming in the pool, burning some calories on the walking/jogging trail and sipping margaritas.
Each day, a newsletter called the Sundial (similar to those delivered to passengers on a cruise ship) was delivered to our room. At any hour of the day or evening, guests could choose from an exhaustive list of activities that included water aerobics, tennis lessons, volleyball, yoga, and cooking classes. Evening options included live music, karaoke, and a fire show on the beach.
Guests can also succumb to the temptations of the Pevonia spa (with 21 treatment rooms and a hydrotherapy circuit) or visit the Fitness Center to nurture their bodies or replenish their spirit. For those who want to go off-premises for water adventures (like whale-watching, fishing, or snorkeling), nearby golf, the Thursday night art walk in San Jose, or to rent a car to explore the area, a concierge is available in the lobby to help make arrangements.
Bottom line 
Everything a guest might want is included as part of the Unlimited Luxury package: meals, snacks and drinks; international calling and free Wi-Fi across the resort; suntan lotion in each room; 24-hour room service; pampered wait service at the pool and beach; and all taxes and gratuities.
This sprawling new property—surrounded by breathtaking mountains, the sea and the desert—combines a stunning setting with outstanding amenities and gracious Mexican hospitality. It's a perfect destination for singles, couples or friends seeking an effortless vacation.
---
IF YOU GO 
Tips for Over-50 Travelers:
Those with mobility issues should bear in mind that the resort is spread out on multiple levels with steps and that walking the beach (which is at a steep incline in places) can be challenging.
Although there are elevators between floors, you may want to request a ground floor unit if you don't want to navigate stairs. (However rooms on the higher floors offer the best views.)
Virtually none of the beaches in Los Cabos, including this one are swimmable, because of the strong undercurrents.
If you are noise/music aversive, the Oceana pool is a more serene choice than the Seaside pool.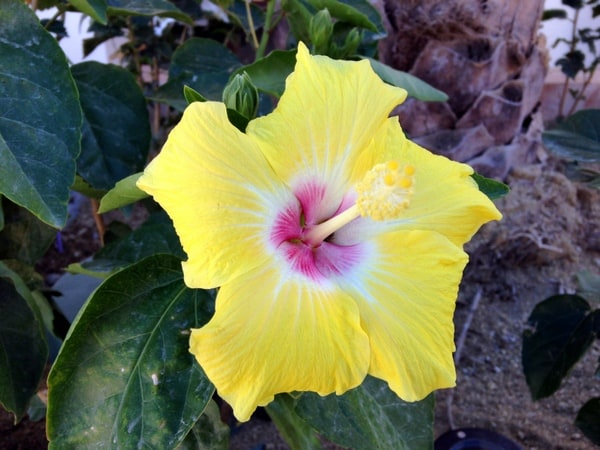 Secrets Puerto Los Cabos Golf & Spa Resort
Puerto Los Cabos, San Jose del Cabo 23400, Mexico (about 20-25 minutes away from San Jose del Cabo International Airport)
---
Disclosure: Our stay at Secrets Puerto Los Cabos was hosted by the property but any opinions expressed in this post are our own.