Coronavirus Risks For Older Travelers
Older travelers tend to book trips for the shoulder seasons, spring and fall, when there are fewer crowds and more favorable prices. But the coronavirus outbreak (COVID-19) has turned the travel industry topsy-turvy.
Flights, tours and events are being canceled as air and hotel prices plummet. Federal government agencies in the U.S. took the extraordinary step of cautioning older adults to stay off cruise ships, avoid non-essential travel (such as long plane rides), and stay away from crowds.
It is a period of tremendous uncertainty as we watch and wait to see how much and where the coronavirus spreads across the globe. Anyone who was planning to book a trip for this spring—or even in the fall—is probably weighing whether or not they should travel because the risks are hard to assess.
Public health officials are strongly warning older travelers that age is a significant risk factor that needs to be taken into account.
The challenges of defining "old"
Words are being bandied about: old, very old, elderly, senior. No one likes to think of themselves as old, elderly or vulnerable. After all, 80 is the new 50. But here's a reality check: Whether you're 50, 60, 70 or older, you're at least a decade older than the median age of the U.S. population, which is 38.2 years old.
An NPR article discussing terms used to describe older adults points out that the term "elderly" is a bit of an anachronism. And even the Merriam-Webster Dictionary takes a pass, defining elderly as "past middle age."
However, the Older Americans Act sets the bar for "old age" as 60 and over. Now, responding to the COVID-19 outbreak, the Centers for Disease Control (CDC) and other public health authorities have also drawn the line in the sand as under-60 and over-60.
How serious is it to get COVID-19, the disease?
"This is not the flu…this is a more severe disease," said Dr. Scott Gottlieb, a former FDA Commissioner, speaking today on CBS Face the Nation.
Gottlieb explained that the effects of COVID-19 are more binary; some people get mild to moderate symptoms and others more severe ones that make them very sick. He also made an important distinction between case fatality rate and the infection fatality rate, suggesting that the former (how many people who get the disease will die) is more important than the latter (how many people who get the infection will die). Many people get the infection with no symptoms at all.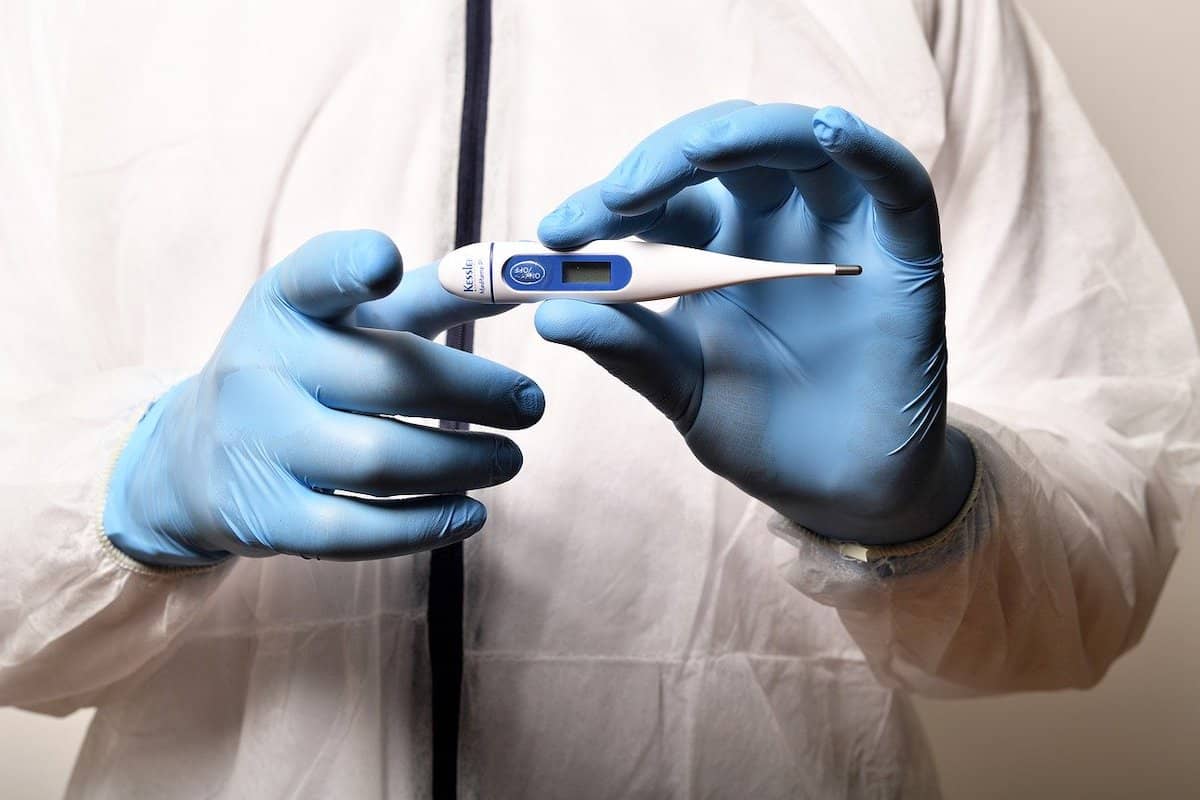 While the case fatality rate of the seasonal flu is about .1 percent, Gottlieb estimates the case fatality rate of COVID-19 to be about one percent, ten times greater.
In terms of COVID-19, what's the significance of being an older adult?
While youth seems to confer protective factors, conversely, COVID-19 seems to disproportionately affect older persons.
While researching an article I wrote for Forbes on this topic, I learned some sobering facts. While the disease is likely to produce only mild symptoms in the average person, guidance from the CDC notes that both older adults, as well as those with "severe chronic medical conditions" (such as heart, lung or kidney disease), are at twice the risk for more serious sequelae.
Several factors may account for these differences:
Older adults are more likely to have weakened immune systems (due to aging itself) that make it harder for them to defend against and fight off infections;

Older adults are more likely to have underlying health problems; and

Older adults are more likely to be taking medications that impair immune systems.
For these same reasons, death rates for adults over the age of 70 infected with COVID-19 are likely to be even greater.
To wit, the nursing home at the center of the outbreak in Washington state has already claimed 13 victims. In Italy, a country with one of the world's oldest populations, the average age of those who died after contracting the disease is 81.
Admittedly, because testing in the U.S. has been so limited, there is still much that we don't know about the epidemiology and risks of the virus.
What advice have public health officials given vis-a-vis older travelers
?
The CDC has offered five concrete suggestions for older adults or others who are vulnerable to viruses because of long-term health problems:
Obviously, international travel, in particular, makes it extremely difficult, if not impossible, to avoid crowds or to minimize close, face-to-face contact with strangers. Airports, airplanes, train stations, ships, public transportation, taxis and cars shares, and even hotels and restaurants, are generally busy public places that can present additional risks, including poor ventilation.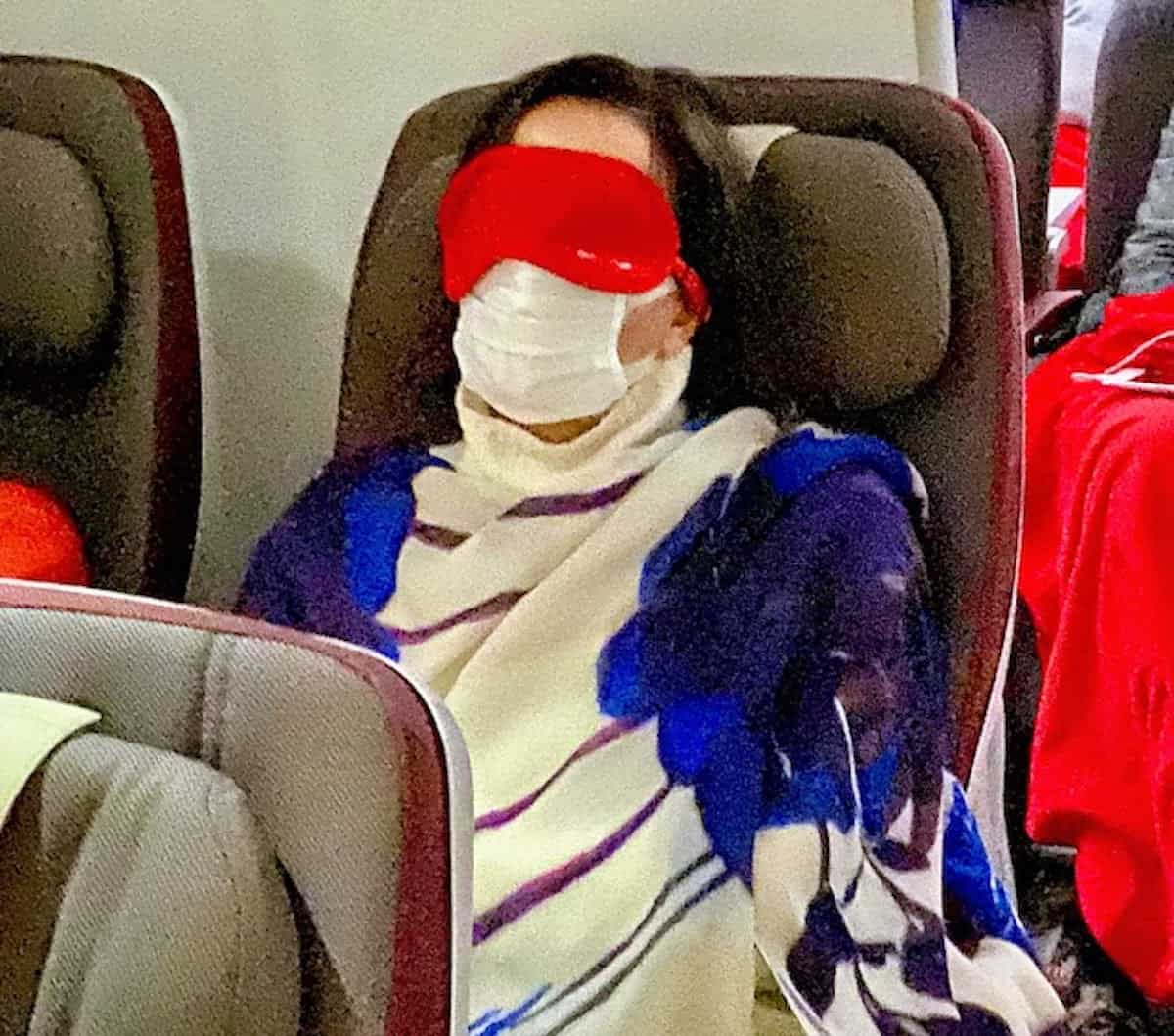 Speaking on NBC Meet the Press, Dr. Anthony Fauci, Director of the National Institute of Allergy and Infectious Diseases since 1984 was emphatic. He stated:
"If you are an elderly person with an underlying condition, if you get infected, the risk of getting into trouble is considerable. So it's our responsibility to protect the vulnerable…When I say protect, I mean right now. Not wait until things get worse. Say no large crowds, no long trips. And above all, don't get on a cruise ship."
"This will be a recommendation," he said. "If you're a person with an underlying condition and you are particularly an elderly person with an underlying condition, you need to think twice about getting on a plane, on a long trip. And not only think twice, just don't get on a cruise ship."
What other risks might affect older travelers?
It stands to reason that the longer and the farther the trip, the more risk entailed. Before planning any trip, older travelers should check out the country-specific list of COVID-19 information from the U.S. Department of State that includes their level of travel alerts, entry and exit requirements, and quarantine requirements.
As of today, there are 105,586 confirmed cases of COVID-19 in more than 100 countries. Of course, the number and list of affected countries constantly changes. The World Health Organization (WHO) listed 8 new countries/territories/areas that reported cases of COVID-19 in the last 24 hours (Bulgaria, Costa Rica, Faroe Islands, French Guiana, Maldives, Malta, Martinique, and the Republic of Moldova). Checking the list is essential to determine destinations that are wise to avoid.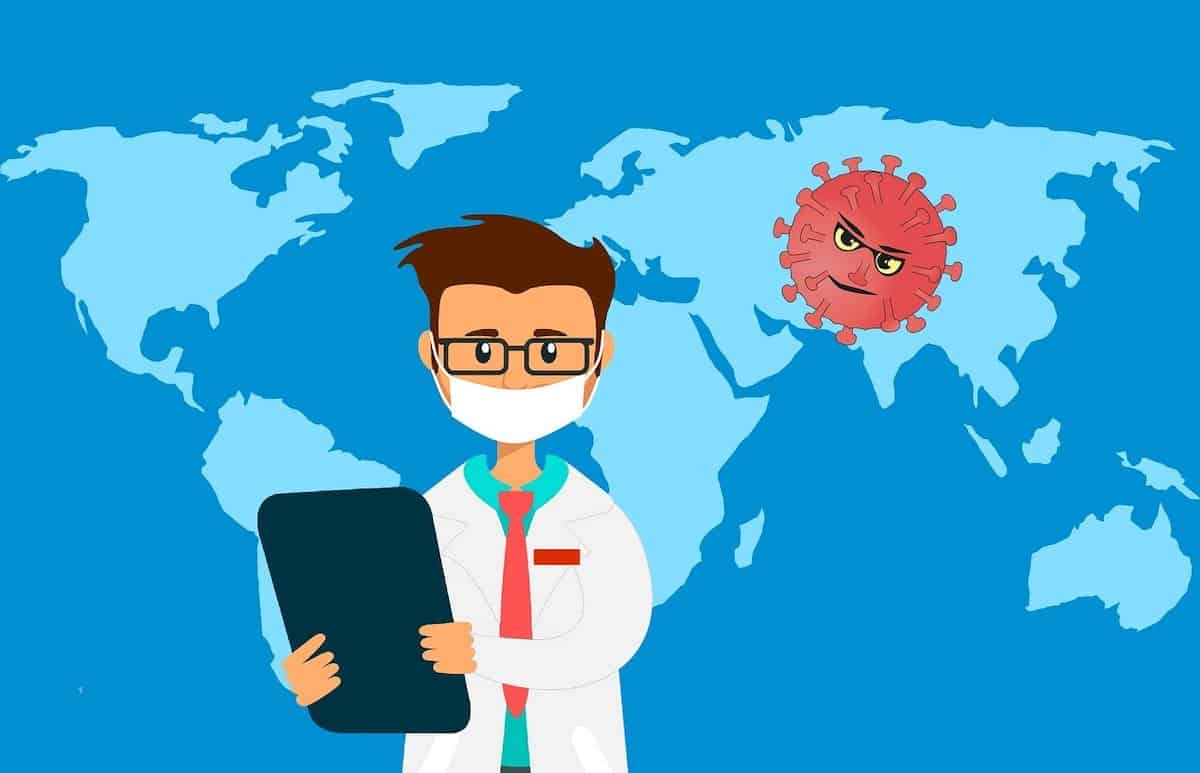 With uncertainty rampant across the entire travel industry, you may be subject to last-minute cancellations and/or changed itineraries. Airlines are canceling large numbers of flights. For example, Lufthansa (on which I have booked travel for next month) recently announced it was cutting 50 percent of its capacity.
And even if you are lucky enough to get a discounted flight to your destination abroad and get upgraded to Business Class because the plane is almost empty, you may find that your flight home has been canceled or delayed.
Or, you may be traveling to a destination without any current COVID-19 travel restrictions in place now that institutes a quarantine or lockdown while you're there. Another doomsday scenario: You may have a health emergency, totally unrelated to COVID-19, and find out that medical resources (e.g., doctors, medicines, hospital beds) are scarce as is occurring right now in Italy.
And if you do get sick with COVID-19 while you're abroad, there are no proven treatments.
Our bottom line may not be the same as yours
I'm certain that most travelers are far less risk-aversive than we are, even in ordinary times. We've floated over Africa in a hot air balloon but there are certain shore excursions offered by cruise lines (e.g. flightseeing over Alaska) that we would never venture to try.
Over the coming months, each of us will need to make our own individual assessments of how much risk we are willing to take in order to travel. In that regard, age, health and destination will be important considerations.
Right now, we've adopted a stance of watchful waiting and will stay at home for the time being. We'll be alert to the trajectory of the virus and the strides made towards its containment, ever hopeful that we'll see a turnaround sooner than we anticipate.
---
READ MORE
On Forbes: Over-60? Should You Cancel Your International Travel Plans?
---
Save to Pinterest!
---