Arriverderci Alitalia Airlines, ITA Will Be New Successor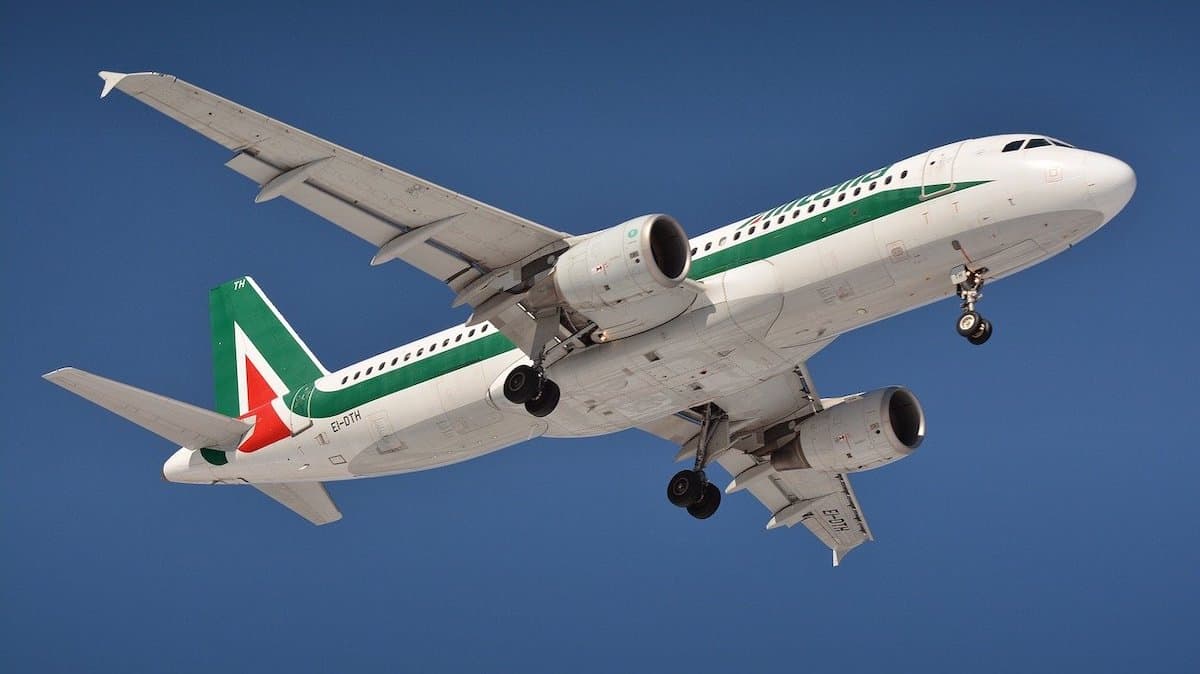 The end of Alitalia Airlines appears to be imminent with tickets from a new airline, ITA, going on sale on October 15, 2021.
Alitalia, the flagship carrier and the largest in Italy first launched in 1947, is scheduled to cease operations. On July 15, 2021, the Italian Economic Ministry announced that debt-ridden Alitalia will be replaced by publicly-owned Italia Trasporto Aero (ITA).
On August 18th, the ENAC civil aviation authority issued ITA an air operator's certificate authorizing it to fly and sell tickets in October 15, the date when the official changing of the guard will take place.
Alitalia Airlines: Dying a slow death
Passengers often had a love-hate relationship with the airline. A popular aphorism is that the initials ALITALIA stand for "Always Late In Takeoff, Always Late In Arrivals." But with all its worts, during the early 90s, Alitalia was serving about 4 out of 10 international passengers coming to and from Italy.
Sadly, Alitalia hadn't been profitable for years. In 2008, the airline declared bankruptcy although it was rescued and privatized by an investment consortium the following year. Between 2017 and 2019, Alitalia reportedly received €1.3 billion in State funds.
In 2020, the failing airline was taken over by the Italian government which infused additional funds to save it, in the form of bailouts and loans. But the airline's financial woes continued to worsen, exacerbated by last year's pandemic which hit the entire airline industry hard. Analysts note six failed rescue attempts over a period of 12 years.
"Italians see Alitalia as a spaghetti strainer —- you pour in money and it comes straight out," one former manager told politico.eu.
---
Alitalia in 1980: Not To Be Missed
Raffaella Carrà sings Nel blu dipinto di blu (Volare)
---
Italia Trasporto Aero (ITA): The "New Deal"
It appears as if lengthy negotiations with the European Commission, which had to approve the latest deal, "may" have reached a conclusion in July.
According to the proposed agreement, ITA will purchase Alitalia's assets—including its brand—in a public tender. The deal also earmarks a €3 billion cash infusion for ITA (with a first installment of €700 million). A matter of national pride, ITA planes will still fly with the same Alitalia red, white and green colors.
How will routes change
Flights will be fewer in number with the new company inheriting only 85% of Alitalia's flight slots at Milano Linate Airport and 43% of its slots at Rome Fiumicino Airport. The airline will initially operate only 52 aircraft, down from the current 92, with 7 of them wide-bodied craft suitable for long-haul flights. ITA has announced plans to add an additional 26 aircraft this year and operate 105 aircraft by 2025.
Conde Nast Traveler has reported that New York, Boston, and Miami will be among ITA's first long-haul destinations.
Staffing will be downsized substantially to about 3000 employees from the current 10,000. Subsidiaries are expected to hire another 4000 employees for handling and maintenance.
According to The Local (a European, English-language digital publisher), preliminary flight plans for ITA include some 61 routes to 45 destinations, chiefly European capitals.
These plans also include:
Domestic flights between Rome and Milan and smaller airports in Venice, Genoa, Verona, Florence, Naples and Bari; and
Long-haul routes to the US and Japan, including New York City, Boston, Miami and Tokyo
What if you already booked a flight on Alitalia Airlines or ITA?
Again, according to The Local, it's not clear if existing bookings on Alitalia Airlines will be honored by ITA. However, EU passenger rights rules require airlines to offer customers either an alternative flight or a full refund in the event of flight cancellations. Whether or not an airline burdened with debt will be able to make these refunds isn't clear-cut.
Corriere della Sera reported that an estimated 255,000 people purchased Alitalia tickets for flights after October 15th and it's uncertain whether those passengers will be reimbursed or rerouted by the airline.
An update on EuroNews provides some reassurance, noting:
The Italian government has established a €100 million fund to reimburse Alitalia ticketholders.
Alitalia announced on Twitter that it would send a "direct communication" to all customers with instructions. Check out the Alitalia website for additional information.
What about ITA? How safe will it be to book flights on the new carrier?
The new enterprise is being launched during uncertain times for the aviation industry and is continuing to encounter resistance from employee unions. Transportation strikes (scioperi) followed by flight cancellations are not an uncommon occurrence in Italy.
Seems like it ain't over until it's over. In the meantime, we need to watch and wait.
---
How to contact Alitalia for additional information:
Phone 1-800-223-5730; International: +39 (06) 65-631
Email: [email protected]
---
Save to Pinterest!!
---