Working Cattle Ranch Vacations: A City Slicker Wrangles A Cowboy Adventure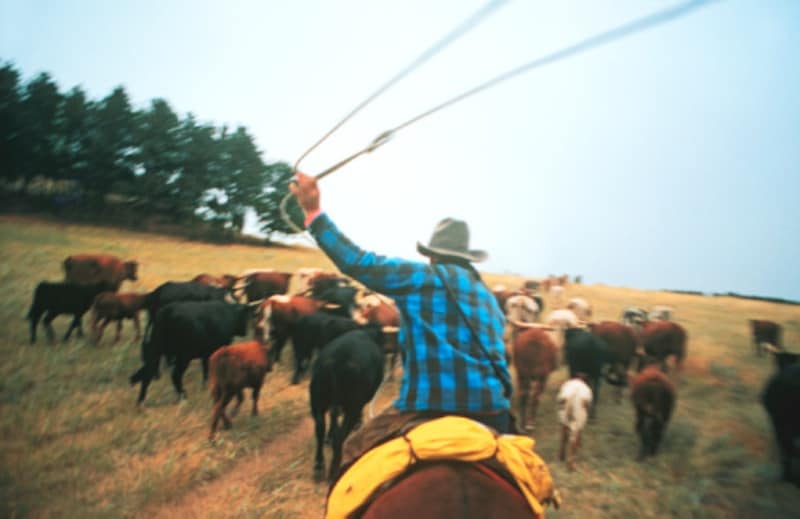 Herding cows on a working cattle ranch isn't as easy as it looks, especially for a city boy.
By Robert S. Rosenberg, as told to Irene S. Levine
Growing up as a Jew in the Bronx, horseback riding seemed rather foreign.
My great-grandfather, Haim, who during the 1800s used a horse drawn cart to deliver homemade vodka in Russia, was my only relative with any equestrian experience. At the age of eight, however, I got to ride a horse for the first time at summer camp.
Like most kids of the 50s, I was a huge Roy Rogers fan and became hooked on becoming a cowboy.
When camp was over, I begged my mother to take me horseback riding, but there was a disconnect between her vision of me as a Jewish scholar and my aspiration to become a cowboy. So I only got to ride once or twice a year on a trail at stables along Pelham Parkway in the Bronx.
Due to lack of money and riding experience, I put my lofty aspirations aside by the age of 18.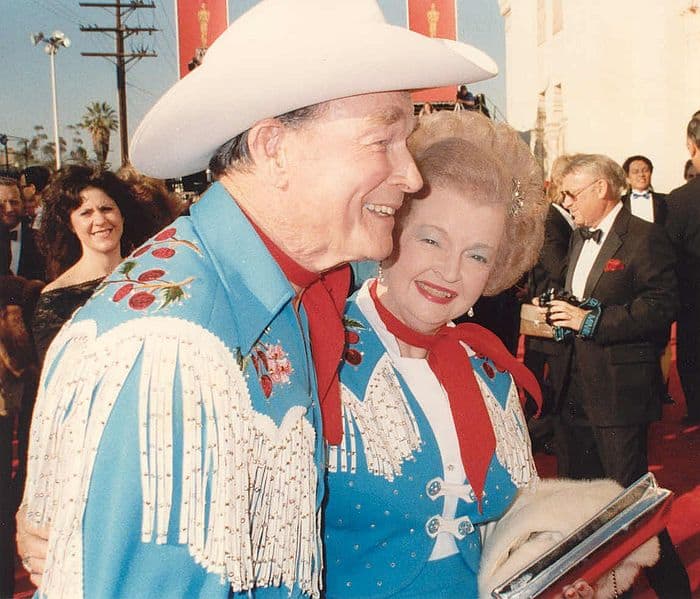 Coming of age
In the early 90s, I saw City Slickers with Billy Crystal and learned about cowboy-style vacations. That realization reawakened my childhood vision of Roy and I riding side-by-side, bringing in the herd.
I located a working cattle ranch in Wyoming that allowed a limited number of city slickers to assist with the annual cattle drive. I was thrilled to learn that if I paid a substantial sum of money, they'd allow me to work for them.
Ten of my friends were initially enthusiastic about joining me, but when I firmed up the dates, each had an excuse for why he couldn't go. I decided to go it alone and reserved a spot to work alongside professional wranglers.
Before departing, my wife reminded me it had been many years since I slept in a room with strangers–and that I snored loudly. I sheepishly called the ranch to change my reservation to a single. The lady at the other end explained that if I wanted a single, I'd have to bring my sleeping bag and set it under a tree.
I can only imagine the conversations she had with the ranch hands after we hung up.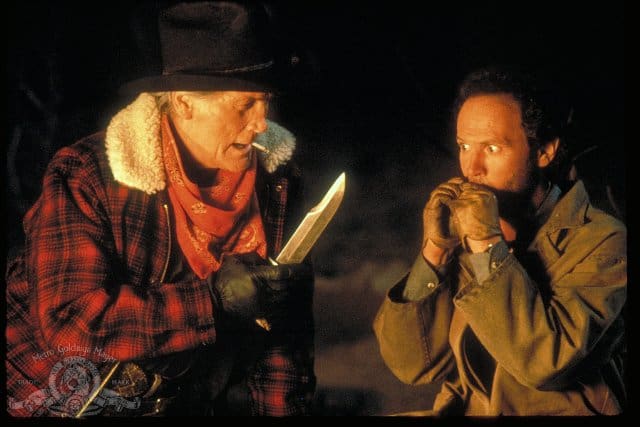 The long trail from the Bronx to Wyoming
My first cattle drive was in the summer of 1992, at a ranch some 150 miles from Yellowstone National Park, set among some of the most beautiful scenery in the U.S. Upon arriving at the Wild West, I was assigned to one of eight beds in the bunkhouse and it turned out, I wasn't the only person who snored.
We awoke to a delicious homemade breakfast on my first day as a cowboy. But a long rumble outside shattered my comfort: It turned out to be the sounds of about 30 horses galloping into the corral.
We were each assigned a horse and given instructions on how to prepare it for riding. Some of the guests were experienced riders and others, like me, were novices.
We were told to mount our horses and "Round up the cows." No doubt, you've seen movies where the cowboy starts the cattle drive by saying, "Let's move 'em out."
Well, before you move 'em out, the cows have to be rounded up. This isn't as easy as it sounds. For the first time in my life, I found myself alone on a horse in the middle of nowhere, looking for cows.
After dampening my pants a tiny bit, I put my fears in check and went looking.
I located a group of ten that immediately scattered in all directions. To make matters worse, something spooked my horse and he reared up on two legs. Next thing I knew, I was on the ground as the horse galloped off.
After I brushed myself off, the wranglers gave me pointers on riding and rounding up cows. My horse, Chico, and I got to know each other better during the week and I decided I might have the right stuff to be a cowboy after all.
Reminiscences of a wrangler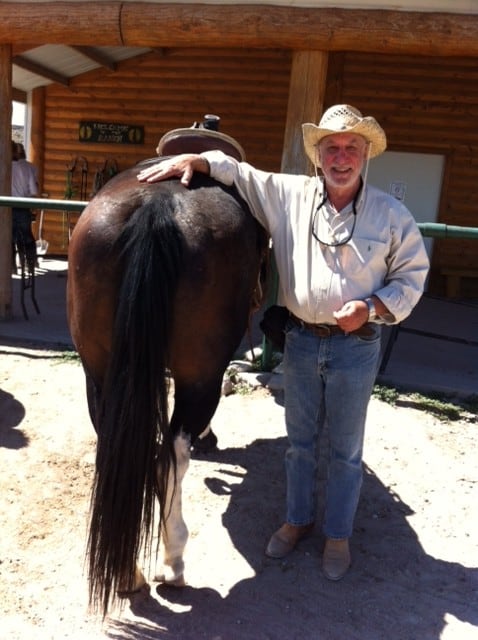 Once a year, I leave my urban existence as an accounting professional and empty-nester husband to pitch in with the chores that keep a working cattle ranch going, paying them about $1500-2000 a week for the pleasure.
I've become a proficient rider and learned many of the skills required of wranglers.
There is no such thing as a typical day at the ranch: Depending on the time of year, weather, and general needs of the herd, I may brand, tag, castrate, or doctor cows.
Let me put it this way, neither Hebrew School nor my mother ever prepared me for this line of work. Ever since my friend, Rich, saw me come back in one piece, he's joined me on my trips. Our cowboy sensibilities, abilities, and aspirations are similar, and we have a great time kidding around with each other and meeting new people at the ranch.
When I first began my cowboy adventures, my wife and children thought it was strange but now my grown sons have expressed interest in joining me at the ranch, too.
Ordinarily, about 10-20 of us work alongside wrangling professionals at the ranch. When things get tough, the real Cowboys have to keep going. We city slickers can call it quits and return to our cabins to relax. But no matter how tired or taxed we feel, we try to accomplish our chores each day.
Ironically, it's the hard work that has us coming back. It can be exhausting–but the sense of exhilaration and accomplishment is unlike any other.
---
IF YOU GO
For more information on a cowboy vacation: Colorado Cattle Company or Working Ranches.
---
Save to Pinterest!!
---
Have you ever dreamed of being a cowboy or cowgirl?