A wine-themed cruise on Holland America Koningsdam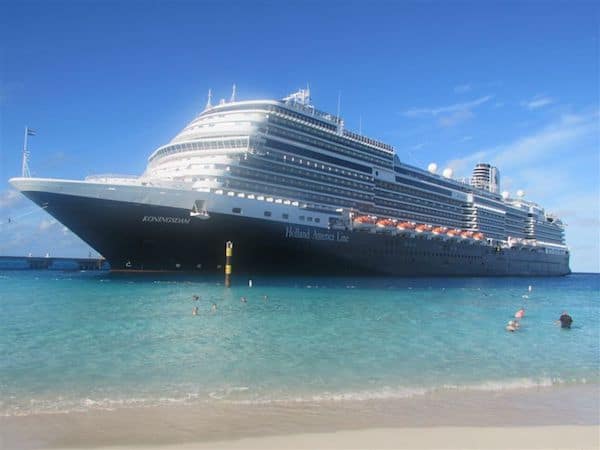 Contributing writers John and Sandra Nowlan report on their wine-themed cruise on Holland America Koningsdam—impressed by a perfect mix of wine, food and music.
Fresh fish, really fresh fish, almost never shows up on the dinner menus of the big ocean cruise ships. It's just easier to store and prepare the frozen product. But, happily, there are exceptions.
We recently sailed aboard the 2600-passenger Holland America Line (HAL) Koningsdam from Fort Lauderdale to the "ABC" islands in the Southern Caribbean (Aruba, Bonaire and Curacao). (This was our second opportunity to board this wonderful ship.)
We discovered that the chef often visits local markets to buy fresh seafood for the a la carte Rudi's Sel de Mer restaurant, styled after a Parisian bistro. The fresh grouper we enjoyed after our stop in Curacao was remarkably good, probably the best fish we've ever eaten at sea.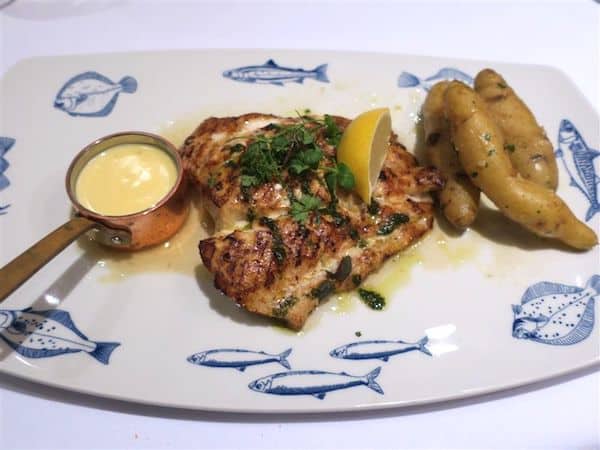 What's new on Koningsdam, the newest ship in the HAL fleet?
Koningsdam is the newest ship in the Holland America Line fleet and has clearly benefitted from some superb planning and clever innovation. The rooms are spacious with king-size beds, lots of closet space, and the bathrooms have generously-sized showers (rare at sea).
There's a full, uninterrupted track for jogging or walking (three laps for a mile) and a main theatre that's remarkable for its 300-degree seating (almost theatre in the round) and its state-of-the-art wraparound LED video canvas.
Koningsdam's Canadian captain showed us the bridge with the latest in marine navigation and safety technology. With GPS, he's able to establish his exact position within about a metre— anywhere in the world. He told us that the Costa Concordia disaster was a wakeup call for the cruise industry and measures were implemented fleetwide to improve efficiencies on the bridge.
What can guests expect on a wine-themed cruise on Holland America?
Our cruise was particularly interesting because of its wine theme. Koningsdam already has an excellent wine cellar but our experience was enhanced by a special Winemaker's Dinner in the modern, open-kitchen Culinary Arts Center.
The chef described and prepared an outstanding five-course meal, each course accompanied by champagne or a high-end red or white wine produced or imported by the Washington State winery, Chateau Ste. Michelle. A wine educator from the winery gave a descriptive commentary with each pour telling the guests why he recommended this particular pairing. The highlight was our beef course with a Chateau Ste. Michelle Cabernet Sauvignon/ Merlot blend that was ideal.
On every cruise, Koningsdam also features a special room called BLEND where guests are invited to taste five high quality red wines from Chateau Ste. Michelle, discover their unique characteristics, and experiment with a blend of two or more wines that suits individual palates.
The sommelier in charge then provides guests a full bottle of the blended wine using the chosen formula. After several experiments we both agreed on a tantalizing mix of 60% Cabernet Sauvignon, 30% Merlot and 10% Cabernet Franc. We took it to dinner the next night (no corkage fee if you provide wine from BLEND). It was one of the best red blends we've ever enjoyed. (The cost of BLEND is $79 for one guest, $99 for a couple.
What else will food and wine enthusiasts savor on Koningsdam?
If guests' tastes are more into whisky than wine, Koningsdam has another unique palate pleasing venue called Notes that offers more than 100 varieties of Scotch, Irish, Bourbon and other varieties of whisky (or whiskey). A whisky expert can guide you through tasting samples or, at a modest cost, you can simply enjoy a wee dram of your favourite.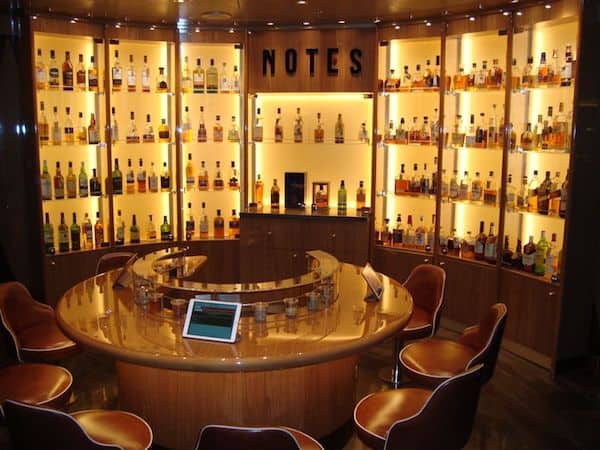 The main dining room on Koningsdam is one of the most imaginative at sea. Inspired by the strings on a harp, its support structure looks more like a series of whalebones.
Enhanced by white tablecloths and outstanding service, it's an excellent venue for breakfast, lunch or dinner. Particularly good were the shrimp dishes and beef. Desserts were very imaginative and the nineteen choices of tea were even better than on any of the Cunard Queens.
Among the extra cost specialty restaurants, our favorite was Tamarind (a $25 surcharge) with wonderful Asian dishes like Ginger and Garlic Wok Seared Lobster and Vietnam Style Lamb with Mint. The ship offers complimentary pizza at the New York Deli (it was excellent) plus hamburgers and hot dogs at the Dive In grill, almost as good as those inspired by Guy Fieri on Carnival vessels. But Koningsdam fries were better! An elegant afternoon tea, with white-glove service, is served every day in the Queen's Lounge.
What kind of entertainment can guests expect?
Holland America Line has a strong focus on music as evidenced by the constant stream of first-class musical entertainment throughout the ship. We were particularly impressed by BB King's Blues Club with a five-piece band and two vocalists who would be at home in Memphis. Another room featured Billboard hits with twin pianos and singers. Every night the main theatre featured complex music reviews by its troupe of singers and dancers or specialty acts like an ABBA tribute.
Classical music is also front and center (even the decks are named after composers – Mozart, Schubert, Gershwin) with a section of Deck 2 devoted to the Lincoln Center Stage. Several times a day, a very talented quintet of European musicians (piano, two violins, viola and cello) performed everything from Beethoven to Bernstein—all flawlessly.
Koningsdam: A new standard?
Koningsdam sets a new standard for cruise ship design, safety and guest accessibility. Holland America will build more of these "Pinnacle Class" ships with few changes. And, we were told, Cunard Line was so impressed with the design that its next ship, the fourth in its current fleet, will be modeled after Koningsdam.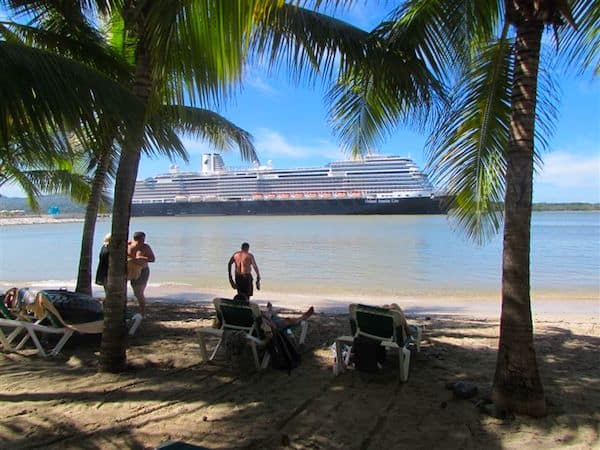 ---
IF YOU GO
---
*John and Sandra Nowlan are travel and food writers based in Halifax, Nova Scotia
---
Disclosure: The Nowlans were guests of Holland America Line but any opinions expressed in this post are their own.
---
Previously on MoreTimeToTravel:
Holland America Line and O, The Oprah Magazine announce unique partnership