Stracciatella Cheese: You Have To Taste It, Really!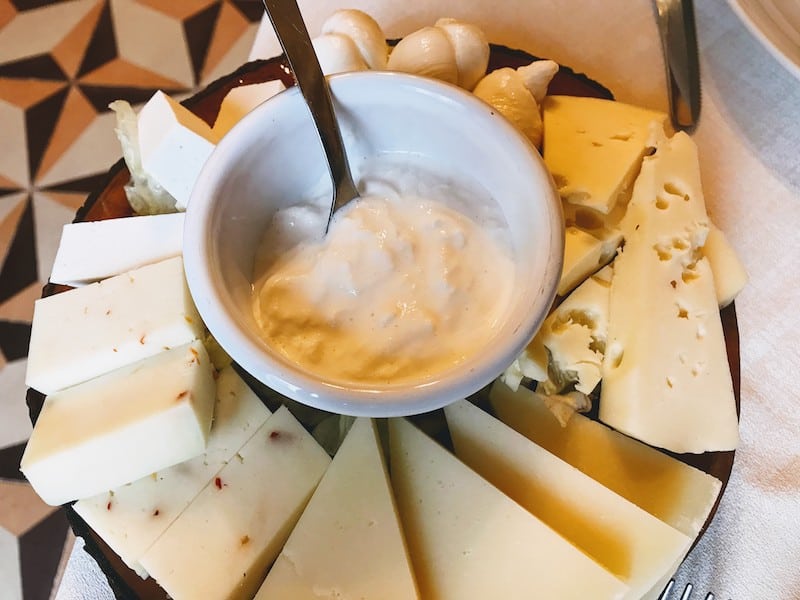 On our last trip to Puglia, a dish of stracciatella cheese was set on the buffet table at Sotto Le Cummerse, an albergo diffuso (scattered site hotel) in Locorotondo, a magical white town where we spent several memorable nights.
Breakfast at Sotto Le Cummerse
While Sotto Le Cummerse's sleeping accommodations are scattered around the tiny town, guests come together for the complimentary buffet breakfast served in a charming breakfast room on one of the winding streets.
Each morning, the buffet table is filled with home-baked pastries and breads made fresh daily by Valeria, nuts and grains, freshly squeezed blood orange juice, and fresh cheeses including stracciatella, ricotta and burrata, all made locally.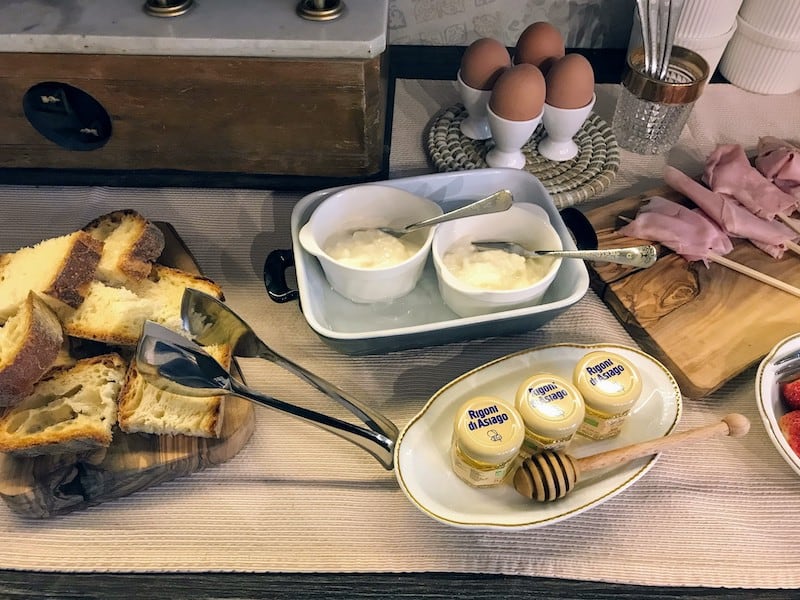 Our introduction to stracciatella cheese
While we are admitted cheese lovers and were familiar with other soft Italian cheeses, including ricotta and burrata, stracciatella cheese (also called stracciatella di bufala) was new-to-us.
We loved the way the creamy stracciatella tasted spread on a chunk of freshly baked bread. The cheese is also eaten on toasted crostini drizzled with olive oil, as a complement to tomatoes on a salad, or as a topping for pasta or pizza.
This is what we learned about this delicious tasting cheese:
What is stracciatella cheese?
Stracciatella is actually a soft, white, creamy buffalo (or sometimes, cow's) milk cheese made with straccia (little shreds), using a technique that involves stretching and shredding.
Where does stracciatella come from?
The origins of the cheese are in the province of Foggia, which is located in the south of Puglia, but a similar cheese is also produced in other regions, notably Lazio and Campania.
How does stracciatella cheese differ from burrata?
Stracciatella is used to make burrata—the most famous of which is Burrata di Andria, a product with a PGI designation that certifies it is made in one defined geographic location in Puglia using the same techniques used for generations. To make the burrata, stracciatella is mixed with thick buttery, cream and placed inside a pouch made with mozzarella and cream.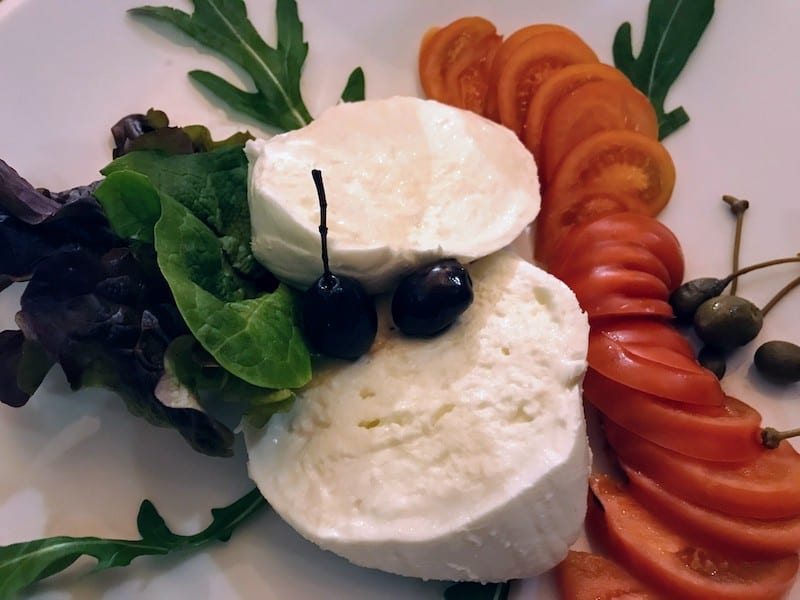 Isn't something else called stracciatella?
Yes! It can be confusing because the same term, stracciatella, is used to describe: the cheese from Puglia, a flavor of gelato, and a soup.
What the three do have in common is the use of a similar shredding technique.
What is stracciatella gelato?
Stracciatella is the name of a delicious gelato flavor made with flecks of dark chocolate, somewhat like chocolate chip ice cream. It's very popular in Italy and is actually my favorite flavor.
What is stracciatella soup?
Stracciatella is also is the name of a Roman soup made with broth and beaten eggs (that looks somewhat like Chinese egg drop soup). The egg is broken and passed through a fork so it looks like little rags (straccetti, in Italian), hence the name.
An article on L'Italo Americano suggests that the soup was the earliest reference to the term stracciatella. The soup's popularity spread beyond Rome so there are many variations, including minestra paradiso, the stracciatella of the Emilia Romagna region.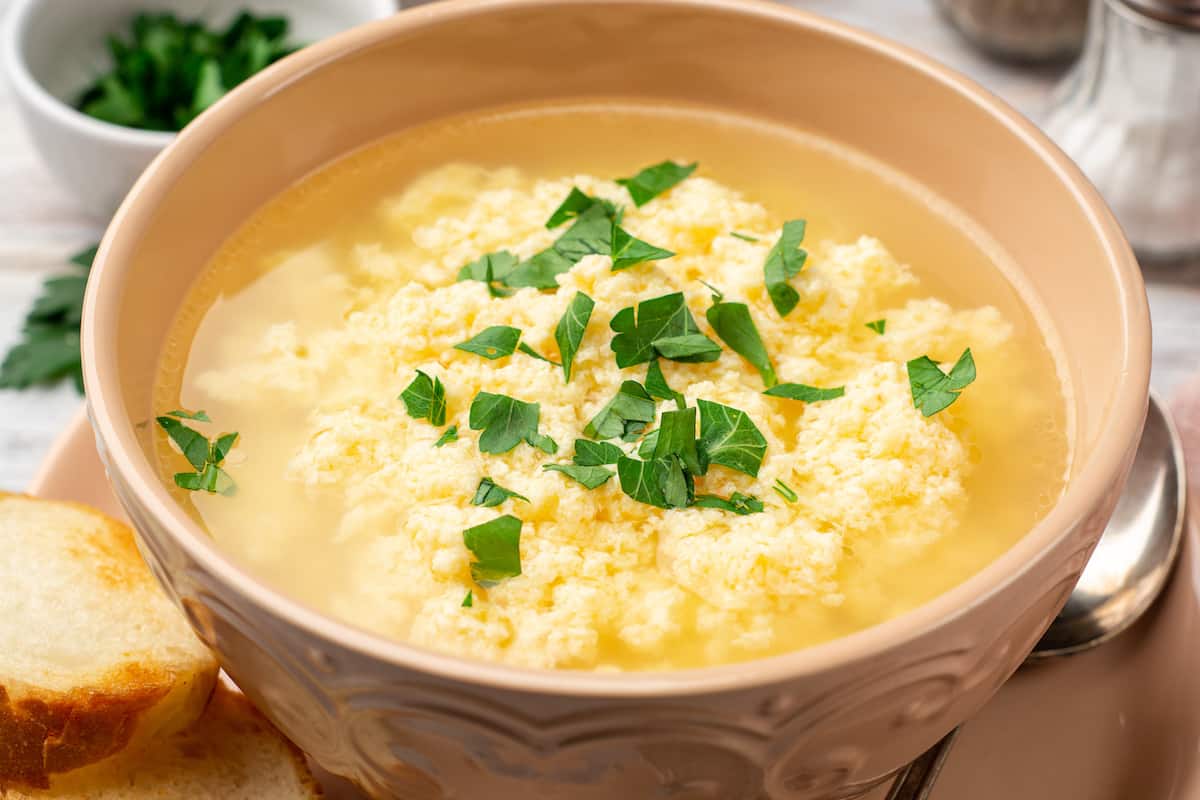 So you may wonder why I have stracciatella on my mind right now?
At this year's Summer Fancy Food Show, held in the Javits Center in New York, Belgioioso, an artisanal Wisconsin cheese producer announced that it was beginning to sell the cheese in 8- and 16-oz cups. A few producers told me they were selling large amounts of the cheese primarily to chefs (as opposed to home cooks) in some of the finest restaurants.
Fresh stracciatella doesn't keep well in the refrigerator so I presume this is why it is difficult to find the imported version. This stateside version promises a shelf life of 37 days in the refrigerator.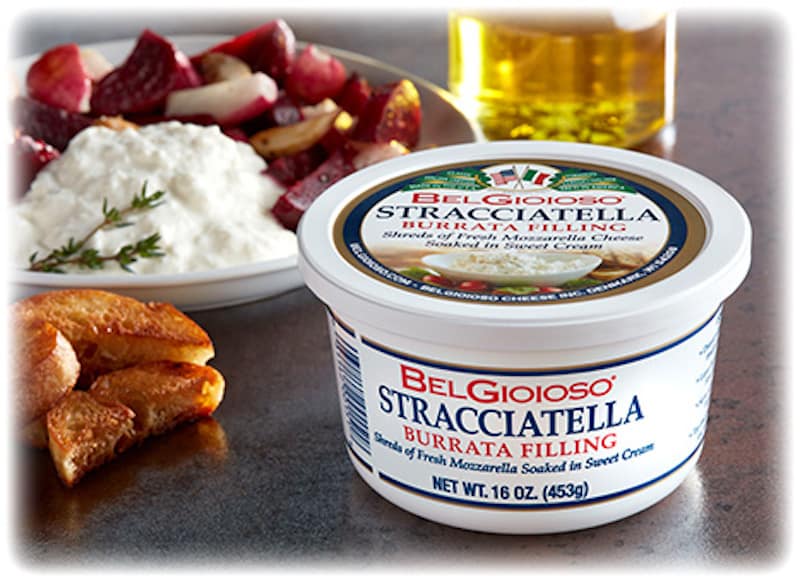 If you like creamy fresh cheeses, I'm sure you'll like this one. If you're headed to Puglia, give it a try! Until I'm able to return to southern Italy again, I'm going to be scouring my local supermarkets to find the American wannabe.
A short update: I still haven't been able to find the Belgioioso cheese in my local supermarket. If this post has whet your appetite and you want some (made in Florida) delivered to your door overnight, Mamma's stracciatella cheese is available on Amazon.
---
Save to Pinterest!
---
Reading for cheese lovers only!
Read my posts about Northern Italian Cheeses and on creating an Aosta Valley Cheeseboard:
Five Great Northern Italian Cheeses Make A Perfect Aperitivo